Thrilling activities around the world
---
Now that the holiday season is fast approaching, the wanderlust is real for most of us. If you feel like dropping everything and going on a wild vacay, we don't blame you. And now that more of our fave travel destinations like Taiwan and Europe have opened up, it's prime time to travel 'round the world and check off some bucket-list activities.
From going ice climbing at a glacier in New Zealand to paragliding over a mountain in Korea, here are 8 thrilling activities around the world that you've got to try at least once.

---
– Asia –
---
1. Swing 25m over a rice field in Bali 
---
Whether you're in it for the adrenaline rush or a once in a lifetime pic for the 'Gram, this Alas Harum Swing Package (from S$13.75/pax for the Super Extreme Swing) is the perfect activity to check out when you're in Bali. 

Image credit: @alasharumbali
It's located near Central Ubud and visitors will get to ride a giant swing hanging 25m over a luscious rice field. If you're a little afraid of heights or want to enjoy a cute couple moment mid-air, you can opt for a lower, 20m high Couple Swing (from S$21.19), or Romantic Bed Swing (from S$11.65). 
Those who want to keep their feet on the ground can explore the picturesque rice field which has tons of photo ops scattered around. Entrance tickets to the fields begin at only S$4.65/pax.

Image credit: @webackpacklove
Bonus: While you're in Bali, be sure to also check out the Mount Batur Sunrise Trekking Experience (from S$47.55/pax). This morning hike will take you up an active volcano over 5,000 feet above sea level, so you know you're in for gorgeous sunrise views.
Depending on which package you choose, you can even opt to have breakfast at the peak. Plus, DBS/POSB Cardmembers get to enjoy special deals when booking this activity between 21st-28th October 2022.
---
2. Paraglide over Yumyeongsan Mountain in Korea
---

Image credit: Joycelyn Yeow
You've probably seen those uber cool GoPro videos of people paragliding over mountains. Now, you can take your very own with the Paragliding In Yangpyeong Experience. 
This package will take you on an exhilarating ride over the gorgeous Yumyeongsan Mountains in Korea. All rides are accompanied by a professional, so you don't have to stress about safety or navigation. 
A basic paragliding trip costs S$250.05/pax, but visitors can top up S$56/pax for additional video and photo services – a pretty worthwhile spend for the mems.

Sit back and enjoy the view from various vantage points at the Busan Gamcheon Culture Village.
Image credit: @ctredoux1
Besides detouring to Yangpyeong, another popular choice for things to do in Korea is to have a day trip from Seoul to Busan. If you plan to tour the popular city, check out this DBS x Klook promo package for a East And West Busan Exploration Tour (from S$49.55/pax). 
Here, you'll get to explore Busan's most bustling tourist attractions, from the colourful IG-worthy Gamcheon Culture Village to the famous Haedong Yonggungsa seaside temple. 
---
3. Rock climb steep sulphur valleys in rural Taipei
---

Image credit: Klook
If you've already tried your hand at bouldering and rock climbing in gyms, perhaps it's time to take your climbing expertise outdoors.
In Taipei, you can go on a guided Rock Climbing Experience At Beitou Sulphur Valley (from S$67.39/pax). The valley is filled with rocks of varying heights, suitable for different levels of rock climbing skill and experience. 

Image credit: @eating_dengdeng
There'll also be a coach around to teach you about climbing basics and to ensure your safety, so you won't need to worry about taking on unfamiliar terrain. If you manage to make your way up top, you'll also be rewarded with gorgeous bird's-eye views of the valley. 
---
– Australia & New Zealand –
---
4. Walk the plank 140m above sea level in Cairns
---

Image credit: @skyparkcairns
So you've always wanted to try bungee jumping, but are not quite up for the full extent of the challenge yet. At this Walk The Plank experience at AJ Hackett (from S$43.39/adult) in Cairns, you'll get to experience the thrill of being suspended at a height, without actually needing to free fall. 
Here, visitors will be tasked to walk a plank suspended 140m above ground. For an extra burst of adrenaline, daredevils can even lean backwards while standing at the plank's edge. Don't worry though – you'll be safely strapped in with a harness, and your feet will be touching the plank the entire time. 
---
5. Go ice climbing at the Fox Glacier in New Zealand
---

Image credit: @foxglacierguiidingnz
Sure, you might've gone rock climbing a couple times, but have you ever heard of ice climbing? In New Zealand, you'll get to scale an actual glacier via this Ice Climbing Adventure Package (from S$532.49/pax). 
This unique package will take you through the Alpines on a helicopter, all the way to the famous Fox Glacier. There, you'll get to climb ice walls of different degrees – from vertical ice walls for the pros to less steep ones for newbies. 
Throughout the trip, there'll also be a guide to help you out with your harness and other safety measures, so you won't need to worry about getting beginner's cold feet – literally. 
---
– Around the world –
---
6. Go parasailing 800ft off the ground in Hawaii
---

Image credit: @h2osportshawaii
Hawaii is a known beach paradise – and when you're there, you've absolutely got to give their water sports a try. If you're looking for something exciting that you can do with a friend, check out this Parasailing Package (from S$127.10/pax) in Oahu. 
Here, visitors can parasail in pairs at heights ranging from 600ft-800ft – or around 180m-240m – above sea level – high enough for you to get a panoramic view of the gorgeous surrounding coastlines. Your fun ride will also be documented on a GoPro video so you can see how you look zipping through the sky.
---
7. Hike through a canyon that resembles Mars in Arizona
---
Image credit: @manon.dutilh
We might not be able to travel to Mars just yet, but the Lower Antelope Canyon in Arizona, USA is a close second. This unique canyon has a reddish coloured terrain with brick coloured formations that quite literally look like they're from out of this world.
To navigate this awe-inspiring photo spot with no hiccups, go on a Guided Tour Lower Antelope Canyon (from S$297.05/adult). It'll bring you around the famous canyon all the way to Horseshoe Bend at the Colorado River. You'll be accompanied by a guide the entire way, and will get to learn about the history of these places.

---
8. Bungee jump off a scenic mountain in Switzerland
---

Image credit: Klook
At this Bungee Jumping Experience in Stockhorn, you'll get to jump off the edge of a mountain – safe to say, it doesn't get more thrilling than this. 
Besides the pivotal moment of the big jump, you'll get to take in the scenic mountain views as you ride a gondola up to the mountain's drop-off point. The bungee jump spot is located right above Lake Stocksee too, so you'll be treated to amazing views of both land and water.
*This package is not available during the Winter season. Bookings will be available again from March 2023 onwards. 
---
Enjoy travel deals with DBS/POSB at the Klook Travel Fest 2022
---
If you're on the hunt for your next travel adventure, head down to the Klook Travel Fest (KTF) 2022 for some major travel deals and ideas. It's happening 29th-30th October 2022 from 11am-9pm, at Suntec City's West Atrium outside Uniqlo.
The festival will be split into 4 sections, each representing a different season. So whether you're ready for a beach vacay or looking to escape to a winter wonderland, there'll be different activities and deals for you to enjoy at each zone. 
At the festival, DBS/POSB Cardmembers will be entitled to several Klook deals from 29th-30th October 2022, including:

Sitewide discount codes

that are only redeemable at KTF, where visitors can receive S$20 off a S$100 spend, S$50 off a S$200 spend, and S$90 off a S$400 spend. 

"DBS Hour"

twice a day at the festival

, where you can score tonnes of 1-for-1 deals

DBS Altitude Cardmembers

will be able to enjoy additional

1-for-1 travel deals

.

 
Until 28th October 2022, DBS Altitude Cardmembers are also entitled to weekly 1-for-1 travel deals on the Klook website. Meanwhile, all DBS/POSB Cardmembers can also look forward to more travel deals including guided tours in Australia, Thailand, and Korea on Klook that'll happen from 21st-28th October 2022. 
With so many exciting packages to choose from on Klook, you'll definitely be able to find one that's right up your alley – whether it's a family-friendly activity or one that'll excite the daredevil in you. While you're at it, be sure to make use of the DBS/POSB Card deals for the best travel savings too. 
And if you're still sourcing around for holiday inspo, head down to the KTF for even more vacay ideas and travel promos. Who knows – you might even snag a cool new holiday package while you're there.
---
This post was brought to you by DBS.
Cover image adapted from: @manon.dutilh, @skyparkcairns, @foxglacierguiidingnz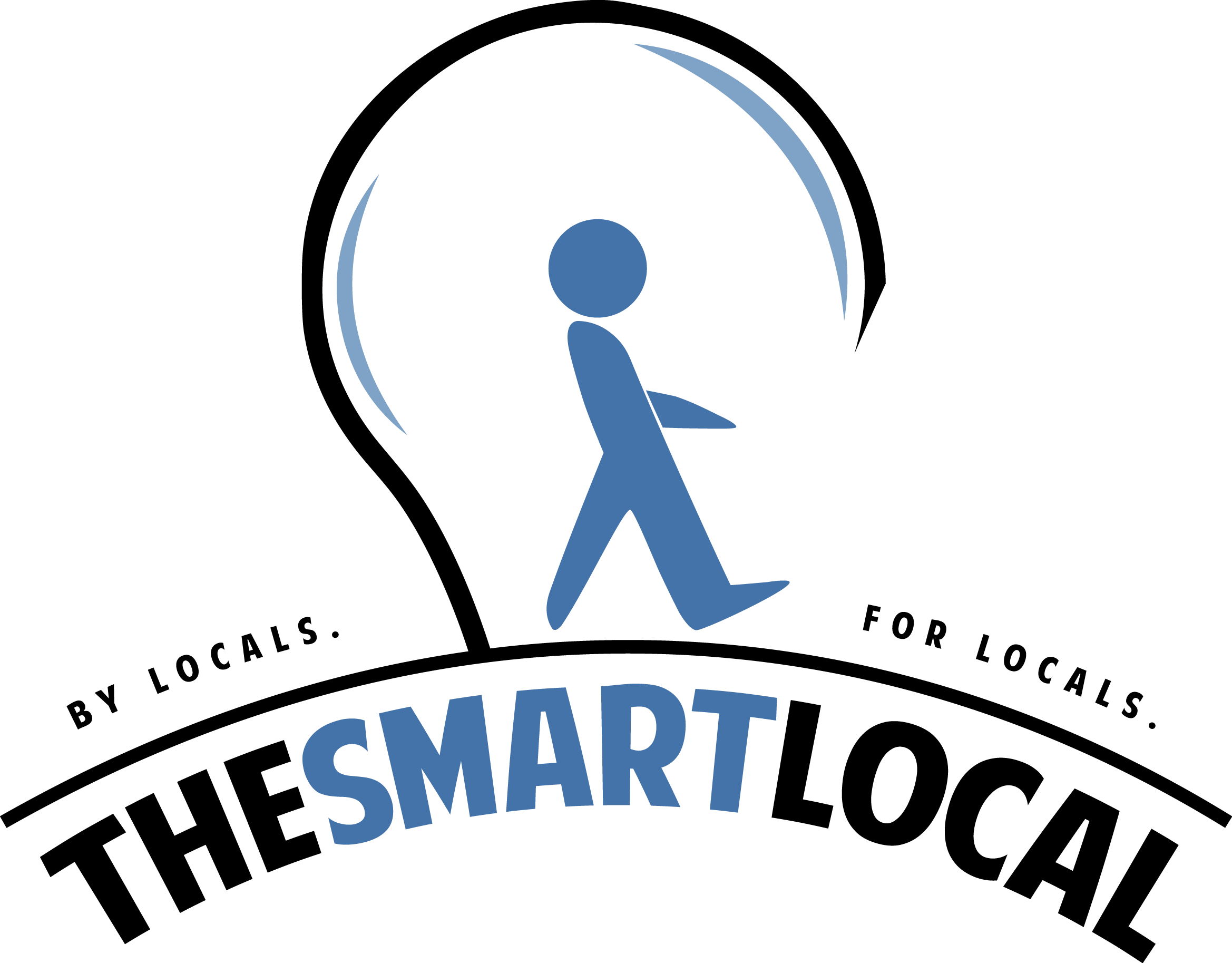 Drop us your email so you won't miss the latest news.