Capitol Piazza Christmas gift guide
We've still got a good month until Yuletide season, but it's never too early to start scouring the stores in search the perfect Xmas gift for our loved ones. As for myself, finding presents for my boyfriend is usually the toughest – it takes time, effort, and lots of Googling.
And because some of us can only wish our partners would look as dapper as the characters in our fave K-Dramas on telly, here's an easy gift guide from Capitol Piazza with a list of 9 stylo-milo Christmas gift ideas for your BF to have a makeover this holiday.
1. Benjamin Barker – Gentlemen Shirts
Preppy, suave, and clean-shaven – if these three words perfectly describe your man, then the quality dress shirts at Benjamin Barker will suit him up to perfection. Their shirts range from casual to full-on classy, and come with a range of stylish accessories like bow-ties, pocket squares, suspenders and even bespoke leather goods.
What to buy: Watch your partner turn into the next Chuck Bass with their top-notch Dress Shirts.

Cost: $70 onwards. The store is also holding a 50% off until Christmas on some shirts, so be sure to check them out!
Benjamin Barker
Unit: B1-30
Telephone: 6384 6755
2. Carmina – Wholecut Leather Oxfords
One of Carmina's best-sellers – Wholecut leather Oxfords in Tan
Carmina offers a good pair of leather dress shoes that should be a staple in every man's closet, regardless of his usual style. You never know when he'll need to whip them out for a wedding, a job interview, or a fancy date.
This Spanish brand prides itself on creating one of the world's best hand-crafted shoes. The whole shoemaking process definitely justifies Carmina's higher pricing – it includes hand-making a wooden mould of your foot to ensure a perfect fit and selecting the best material with extreme detail and instruction.
Take your gift from good to great with their customisation services that allow you to build-your-own-shoe from cut and leather to embossed medallion. You'll even be able to add a loving touch by embossing his initials on the shoe's sole and lining.
What to buy: Wholecut leather Oxfords in Tan
Cost: $645 and above. While the cost of this gift falls on the steep side, you can take heart in knowing this perfectly fitted pair will be lasting him a good 5-10 years.
Carmina
Unit: 01-66
Telephone: 6384 6376
3. CLOUT9/Nixon – Nixon x Star Wars Backpack
Nixon x Star Wars Backpack Collection – in Captain Phasma Silver, Stormtrooper White and Kylo Ren Black
Nixon currently offers a whole range of Star War themed items that are perfect for your BFs who might be budding Jedis – or Sith Lords.
Look out for their Star Wars backpacks – which definitely wouldn't be just another collectible that'll be left collecting dust. The bags include a compartment for laptops too, making these a great accessory for both school or work.
What to buy: Nixon x Star Wars Backpack
Pro-Tip: Go the extra mile with a matching watch or wallet to complete the gift set. He'll definitely be treating you like Queen Amidala after.
Cost: $115 – $238
Clout9/Nixon
Unit: B1-32
Telephone: 6384 0687
4. CYC Made To Measure – Tailor-made shirts
CYC Made to Measure's Egyptian Cotton shirts
Bring your man's professional game to the next level with these classic dress shirts that will easily set him apart from the rest. SG's oldest and most established made-to-measure business, CYC Made to Measure, offers 4 different styles: Dramatic, Classic, Natural and Romantic. Rest assured, he'll be well-dressed no matter the mood.
What to buy: Timeless White and Blue fabrics made of Egyptian cotton
Cost: $137.50 onwards per shirt. $550 for 4 shirts in a discounted bundle.
Note: Receive a complimentary Cufflink or Bow Tie from now till 31st Dec 2017, when you make a purchase of $500 and above with your American Express Card.
CYC Made to Measure
Unit: 02-11/12
Telephone: 8813 5646
5. Dr. Martens – Vintage 1460 and 1461 Ghillie
These Vintage classic boots feature signature soles and anti-slip qualities. (Far left and right: Vintage 1460, Centre: 1461 Ghillie)
Dr. Martens' boots and shoes are perfect for the guys who prefer having one pair of shoes that'll last a lifetime. Besides being every hipster's dream, the British brand is versatile and low-maintenance – perfect for long days outdoors or a stylo night in town.
Dr. Martens 1461 Ghillie switches up the classics with a more sophisticated look with functional ghillie lacing and serrated gimping
What to buy: Dr. Martens Vintage 146 and 1461 Ghillie
Cost: $182 onwards
Dr. Martens
Unit: B1-31
Telephone: 6384 1410
6. ORRO Private Collection – Leather Watches
ORRO watches to couple up with your loved one
If you think couple tees are too cheesy, look to classic watches from ORRO – you can even treat yourselves this Christmas while by getting matching watches with your BF!
ORRO's minimalistic watches are water and scratch resistant, which is good news for the klutzes out there. Plus, their stylish straps come in various colours – including the classic browns and blacks for a more muted "everyday" look, as well as vibrant reds and sapphires for those looking to add a bold statement piece to their wardrobe.
These watches come with durable sapphire crystal lenses
What to buy: Classic leather watches – they are offered at a size of 36mm for a smaller watch face, and 40mm for a larger face.
Cost: $365 onwards. ORRO is having a 1-for-1 discount until Christmas, which is great for GFs to buy a couple set for a more affordable price!
ORRO Private Collection
Unit: B1-11/12
Telephone: 6385 5246
7. Outdoor Products – Sturdy travel bags
Lightweight Backpacks in Khaki Green, Black and White
Be it for the adrenaline junkie or the traveller with the wanderlust-bug, Outdoor Products has got a variety of sturdy bags that'll keep your man ready for an adventure. Their products are lightweight, water-resistant and super durable, which makes every globe-trotting adventure convenient as you wouldn't need to worry about wear-and-tear.
Outdoor's bags come in various designs, like Boston bags and pouches. You can even pick a few items to make it a full matching set for your guy, who'll be able to stay stylish no matter the occasion.
What to buy: Outdoor's Lightweight Backpacks
Cost: $50 onwards
Outdoor Products
Unit: B2-34
Telephone: 6385 0631
8. Truefitt & Hill – Gentlemen's haircut & Traditional hot towel shave
Truefitt & Hill holds the Guinness World Record for being the oldest Gentlemen's Barber in London. As the only branch in SG, this barber shop provides a wide range of services, like shaving, hair care and even travel and fragrance products.
Think of it as an indulgent spa treatment, so go ahead and treat your man to some well-deserved pampering.
Professional Gentlemen Shaving Kit for the guys to have the Truefitt & Hill experience at home
What to buy: Give the guys the full package with a Gentlemen's haircut with a traditional hot towel shave, which comes complete with a face massage.
Cost: $75 for the Gentleman's haircut, $60 for the traditional hot towel shave.
Truefitt & Hill
Unit: 01-61
Telephone: 6384 144
Perfect gifts for a refreshing look
So there you go – 8 great gift ideas from Capitol Piazza for your BF to look smart and suave throughout the Christmas season and the new year ahead. Extra brownie points to you for being the best-Santa-ever too – all that pampering will be sure to up his confidence and charm!
Year-end lucky draw at Capitol Piazza – Win a 5D4N trip to Japan
Besides the awesome gifts to add to your Christmas stockings, there's also going to be a Festive Lucky Draw held at Capitol Piazza. If you're lucky enough, Santa might drop these gifts at your door:
1st Prize: 5D4N Trip for 2 to Hokkaido, Japan
2nd Prize: Cartier Watch
3rd Prize: Samsung Galaxy S8 64GB
Consolation Prizes: Beauty and Lifestyle Hampers x 5
How to Win:
Step 1: Spend a minimum of only $50 for a shot in the draw.
This is limited to a maximum of 5 chances per day, per shopper regardless of total spending.
Step 2: Collect your exclusive Capitol Piazza Christmas Wrapper set.
Everyone who participates in the draw gets a free wrapper – a win-win situation for everyone!
There will also be FREE Capitol Piazza vouchers worth a total of $150,000 given out as an added incentive for shoppers to spend more on their loved ones. Vouchers are given in the form of -$50 off with a $100 minimum spending at retail stores, and -$20 off for $50 minimum spending at F&B outlets.
These giveaways will be conducted at various spots at the mall, so be sure to hang around. Capitol Piazza is located right at the doorstep of City Hall MRT – here's to shopping for his favourite things all under one roof with great convenience. Happy shopping!
Capitol Piazza
Address: 13 Stamford Road, Singapore 178905
Opening Hours: 10:30AM – 10:30PM, Daily
Telephone: 6499 5168
---
This post was brought to you by Capitol Piazza.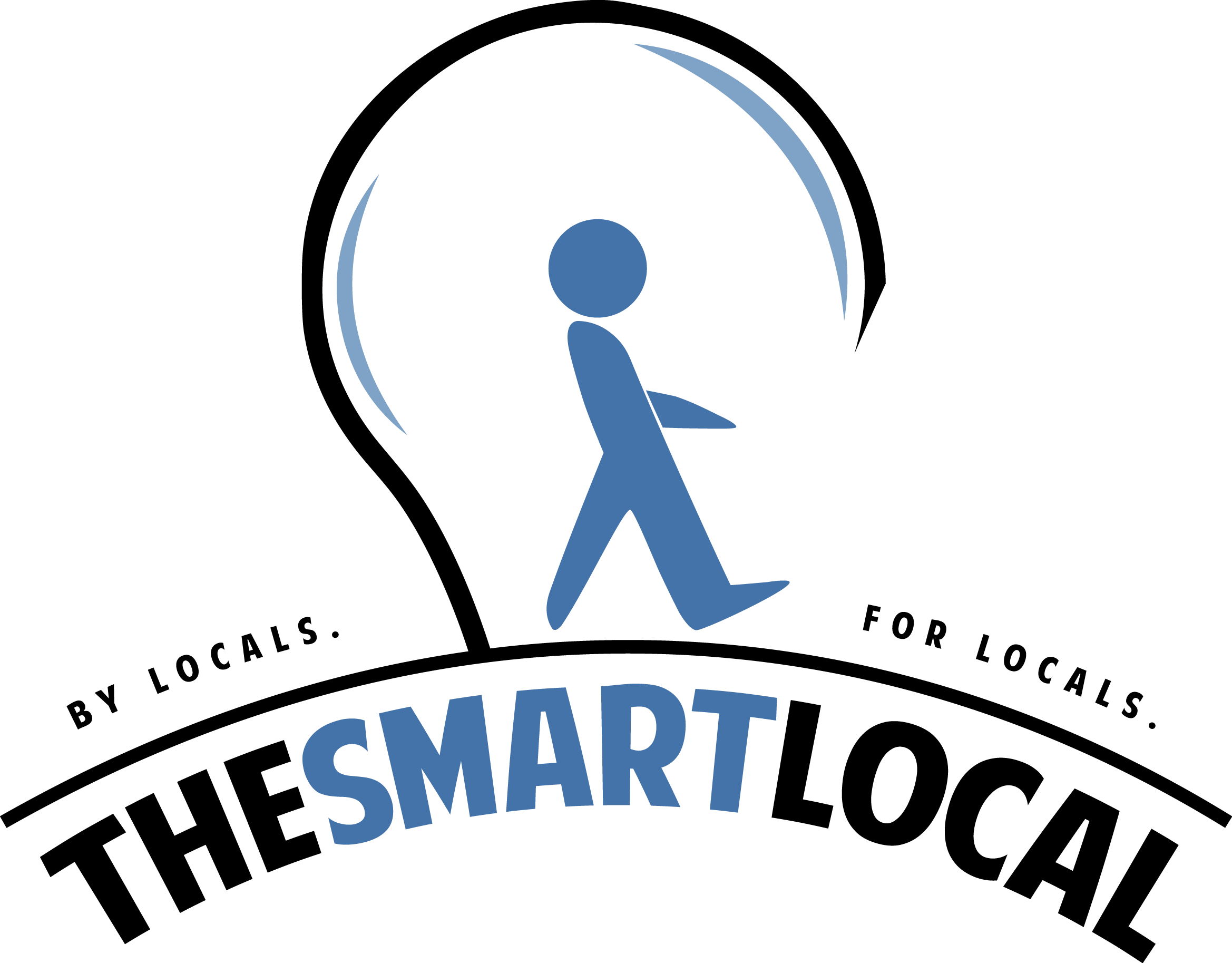 Drop us your email so you won't miss the latest news.