Cheap English afternoon tea places in Singapore
Tell a Singaporean you're having kaya toast and kopi for an afternoon snack, and no one bats an eyelid. But say you're going for tea, and you might raise some eyebrows. Though we grew up being taught to speak and write in Queen's English, the very British custom of afternoon tea just never really caught on – partly 'cause it's thought of as super atas.
Despair not, wannabe tai tais – you don't have to spend a bomb just to munch on tiny pastries with your pinky in the air. While there are some pretty extravagant tea sets out there, affordable ones at $30 and below exist as well, for indulgence on a budget.
1. Fresh Fruits Lab – $19 per person
Fruit and may Science have little in common, but at Fresh Fruits Lab, the two come together to create a whimsical concept that somehow works.
In line with the theme, the sweet items from their Hi-Tea Set ($38 for 2) are plated using lab apparatus – think Passionfruit Jelly in petri dishes, Cake Pops meticulously arranged to look like a molecular structure, and bowl of shortbread with fruit puree atop a bunsen burner stand.
Fruit juice shooters served in a row of test tubes serve as a great palate cleanser in-between bites
And yes, true to their name, Fresh Fruits Lab incorporates fruity flavours into most of their dishes – even the savoury ones – making them lighter and more refreshing. Some of these include the tangy Grilled Watermelon with Yuzu Sauce and Shrimp Fruits Cocktail.
You could opt for Fruit Soda or Artisan Tea at no extra cost, but for a fully immersive experience, we suggest topping up $6 for the FFL Experiment in either Green Apple or Passionfruit. Prepare yourself a spectacle of a mini Science demonstration, where the staff will expertly make a bubble appear over your fizzy drink using a sweet golden-brown liquid!
Shelves here are painted with bright fruit motifs and lined with lab apparatus reminiscent of our school days
Fun fact: Fresh Fruits Lab is by the same creative folks who've brought us Platform 1094, Singapore's first and only Harry Potter-themed cafe. Read our firsthand review of Platform 1094 here!
Fresh Fruits Lab
Address: 351 Changi Road, Lorong Marzuki, Singapore 419818
Opening hours: Tue-Fri: 11AM-10PM | Sat-Sun: 10AM-10PM (Closed on Mondays)
Afternoon tea timings: Tue-Fri: 3PM-5PM (excluding Public Holidays)
Telephone: 6677 6741
2. D'good Cafe – $19 per person
Don't be too surprised if you find yourself itching to bust out a posh Brit accent here. Boasting a quintessentially British theme, the interior of d'Good Cafe's Orchard outlet is styled like a London Tube station, while the seating area outside is inspired by an English garden. 10/10 for brill aesthetics.
Outer seating area with flowers and swing chairs
On regular rotation are their 3-tier Fulfilment and Beatific tea sets ($38 for 2), where every single item is painstakingly crafted from scratch, in-house. Best tongue-pleasers here include the Torched Tiger Prawn with Caviar on Toast, Tofu Cheesecake, and Earl-Lavender Cream Puff.
Of course, no true English tea set is complete without buttery scones. Look forward to flavouring your plain, raisin, and cranberry scones with cream cheese, homemade strawberry jam, and a rich matcha spread made with matcha shipped from Japan.
Try their Creme Brulee tea – it's one of my favourites, and tastes just like the real thing!
To top it all off, they've got a whopping 100 different coffees and teas – all from their own brand. And because each flavour only has real ingredients – as opposed to artificial flavours and essential oils – you can be sure that any pick will pack full-bodied flavour.
Note: Afternoon tea sets are only available at d'Good Café's Orchard outlet
d'Good Café
Address: 391 Orchard Road, #B1-56, Takashimaya S.C., Ngee Ann City, Singapore 238872
Opening hours: Daily, 10AM-10PM
Afternoon tea timings: Daily, 2PM-5.30PM
Telephone: 6694 1411
3. Eaglewings Loft – $22.50 per person
Ahoy there, ocean-lovers, here's one restaurant you'll like for shore: with a ship-shaped bar counter, anchor wall pieces, and beachy hues all over, nautical-themed Eaglewings Loft will make you feel like you're dining at sea – minus any seasickness. The sea-riously chill ambience here is perfect for laid-back dates with your mate or hangouts with your crew.
Image credit: @caramellechaos
If you've got a sweet tooth, their Duo on Deck tea set ($45 for 2) will give you that sugar rush you crave; While their savouries like the Pesto Chicken Sandwich are decent, the bite-sized desserts like milky Bon Bons, Ispahan Shooters, and Tiramisu Chocolate Cups are the ones that truly shine.
Image credit: @caramellechaos
Just a heads up – if you're a traditionalist when it comes to scones, be prepared for something different as theirs are more crisp and biscuity than the usual.
Image credit: @caramellechaos
When you're done with pigging out, head to the nearby Bukit Timah Railway Station for pensive-looking shots along the tracks!
Eaglewings Loft
Address: 9 King Albert Park, #01-14/33/34/56/57 KAP Residences Mall, Singapore 598332
Opening hours: Mon-Fri: 10.30AM-12AM | Sat-Sun: 8.30AM-12AM
Afternoon tea timings: Daily, 2PM-5.30PM
Telephone: 6264 7787
4. Arteastiq – $24 per person
From their plush sofa seats to glass teaware and elegant geometric ceiling lamps, everything about Arteastiq oozes luxe. Even their Signature Teasery tea set ($48 for 2) is served in a gold birdcage stand. Clearly, they don't hold back on presentation, whether for food or ambience.
Image credit: @caramellechaos
The set includes 4 savouries and 4 sweets per person, along with your choice of Specialty Tea. Some of the items you can look forward to include Valrhona Chocolate Truffles, Panini Morsi with Foie Gras, and a unique Pineapple Upside-Down Cake. Hardcore fans of matcha will enjoy the slightly bitter aftertaste of their Matcha Cheesecake.
Image credit: @caramellechaos
A personal favourite from their tea selection is the refreshing Pear Tea, served with a fresh pear chunk and dried orange slice. All of Arteastiq's teas come paired with biscuits, such as chocolate biscotti or lemon butter cookies.
Arteastiq's Plaza Singapura outlet
Image credit: Arteastiq
If you're up for getting arty farty, they also hold art jamming sessions at $48 which come with a free drink. Plan your visit according to their art jamming promotions to save yourself some bucks!
Arteastiq Mandarin Gallery
Address: 333A Orchard Road, #04-14/15 Mandarin Gallery, Singapore 238867
Opening hours: Mon-Fri: 11AM-10PM | Sat-Sun: 10AM-10PM
Telephone: 6235 8370
Arteastiq Plaza Singapura
Address: 68 Orchard Rd, #03-70/72 Plaza Singapura, Singapore 238839
Opening hours: Daily, 11AM-10PM
Telephone: 6336 0951
Afternoon tea timings: Mon-Fri: 1.30PM-5.30PM | Sat-Sun: 2.30PM-5.30PM
5. L'éclair by Sarah Michelle – from $25 per person
I was never a fan of eclairs, as I've always found them too light and insubstantial for my liking. But the artisan eclairs at L'éclair by Sarah Michelle are a far cry from the usual ones filled with plain ol' whipped cream – each one is satisfyingly dense and stuffed to the brim with flavoured cream.
Image credit: @caramellechaos
Regular eclairs are priced at $7.50 to $8.50, but if you'd like to sample a few flavours at once, go for their High Tea Degustation ($50 nett on weekdays, $60 nett on weekends and PHs) for 2 which includes 5 pre-selected mini eclairs.
Image credit: L'éclair by Sarah Michelle
The Dark Chocolate eclair will excite any chocoholic, with its thick cocoa glaze and rich 66% Mexique dark chocolate cream – and it's sprinkled with edible gold dust! Those who love fruity-floral flavours will delight in the rose petal-topped Ispahan with light rose cream, lychees, and fresh raspberries.
Image credit: @yuuta.kamiyama
Completing the set are 6 savouries – including a Truffle Egg Mayo Choux Puff and Smoke Salmon & Dill Mousse Tartlet – and one beverage per person.
Note: Reservations for High Tea Degustation sets must be made at least 1 day in advance.
L'éclair by Sarah Michelle
Address: 190 Clemenceau Avenue, #01-28 Singapore Shopping Centre, Singapore 239924
Opening hours: Tues-Fri: 11AM-8PM | Sat: 11AM-9PM | Sun and Public Holidays: 11AM-6PM | Closed on Mondays
Afternoon tea timings: Tues-Sat: 11AM, 12PM, 2PM, 4PM, 4.30PM
Telephone: 6635 7909
6. Monti – $30 per person
If you've taken a stroll along Fullerton, you'd definitely have seen the futuristic dome-shaped structure that is Monti. Here, you'll be dining on the water's edge – and thanks to giant floor-to-ceiling windows, you'll get to gaze at an unobstructed view of the bay and iconic MBS as you dine.
When it comes to afternoon tea here, it pays to pair up – while the price for one is $35, 2 get to enjoy a slightly discounted rate of $60 combined ($30 each). Some of the tasty morsels you can find here are the Salmon Tartare on Waffle Biscuit and Mini Pancakes – along with free flow Arabica coffee and Newby tea.
Portions for this tea set are relatively small – especially given the price – so you'd want to have a decent lunch before heading down. Nevertheless, lounging at this swanky spot is an experience in itself, so think of the costs inclusive of your "entry fees".
Take all the time you need to savour your food, because you'd want to be here as evening falls. Head up the steps outside to the top of the dome to take in the sunset!
Monti
Address: 82 Collyer Quay, Singapore 049213
Opening hours: Daily, 12PM-1AM
Afternoon tea timings: Sat and Sun: 3PM-6PM
Telephone: 6535 0724
7. Wildseed Cafe – $20 per person
Tucked in a refurbished colonial house at Seletar Aerospace Park, Wildseed Cafe is one ulu little joint. But for its rustic country-style setting and quiet ambience, the travel here will be well worth it. And since the cafe shares its space with Poppy Flora Studio, you'll be dining amongst the prettiest blooms!
At $40 for 2, their Afternoon Tea Set comes with 4 mini cakes, buttery madeleines, caprese and chicken pinche sandwiches, and a choice of either coconut or milk soft serve – something you don't normally find in tea sets. Wash down the sweetness with pot of Newby Tea, or a cuppa joe by Nomad The Gallant Coffee Roaster.
When you're done with the noms, head on out to the garden area for a little stroll amongst nature. A gazebo with curlicue patterns adds an enchanting quality to the entire setting!
Wildseed Cafe
Address: 3 Park Lane, Singapore 798387
Opening hours: Daily, 9AM-5PM
Afternoon tea timings: Daily, 2PM-5PM
Telephone: 6262 1063
8. Brunches Cafe – $16 per person
Image credit: @jovyng
Decked out in old wooden furniture, metal gate grilles, and whimsical birdhouse lamps, vintage-themed Brunches Cafe brings a blast from the past. Old souls will feel right at home here!
Image credit: Brunches Cafe
Apart from wallet-friendly mains and all-day breakfast all below $20, they also serve an affordable Brunches Hi-Tea set ($32 for 2) with sliders, mini tarts, and assorted cakes. Take your pick from 6 flavours of tea – including "Cleanse and Clarity" with rosella and apple flowers, and the berry-infused "Beauty" tea.
Image credit: Brunches Cafe
In a kitschy touch, they've converted a vintage car into a functional seat booth. It's a highly coveted spot, so make an advance reservation in order to park yourself there for your meal. Need condiments to spice up your food? You'll find them laid out in the engine compartment.
Note: the Brunches Hi-Tea is limited to 10 sets per day, so ring them up to reserve yours before heading down.
Brunches Cafe
Address: 96 Rangoon Road, Singapore 218381
Opening hours: Mon and Wed-Fri: 10.30AM-9PM | Sat and Sun: 9.30AM-9PM (Closed on Tuesdays)
Afternoon tea timings: Daily, by reservation
Telephone: 8685 8488
9. Museo – $29.50 per person
Image credit: @quenmantha
Adventurous foodies will love tucking into An Afternoon In Mezzanine ($59 for 2) by Museo, with savoury bites cutely served in little bubble-shaped cups. You'll get to pick a set of 4 cups, with quirky dishes like Deep Fried Camembert Cheese with Cranberry Sauce, Crispy Frog Legs, and Chicken Liver Bacon Rolls.
Image credit: Museo
If their teas look familiar, they're actually the same ones at Arteastiq – which happens to be Museo's sister restaurant. Those who prefer a thicker beverage can opt for coffee or cioccolata.
Image credit: Museo
Just like Arteastiq, Museo is big on art. Even if you're not here for an art jamming sesh, you can still get your Van Gogh mode on by colouring their dish mats with provided markers!
Museo
Address: 31 Ocean Way, #01-22, Sentosa Cove, Singapore 098375
Opening hours: Mon-Thu: 3PM-10PM | Fri: 3PM-11PM | Sat: 11AM-11PM | Sun: 11AM-10PM
Afternoon tea timings: Daily, 2PM-5PM
Telephone: 6734 8066
10. Kotobuki Coffee – $13 per person
Kotobuki Coffee's Happy Sensation Dessert set ($26 for 2) is perfect for when you're feeling the munchies, but don't have the appetite for a super heavy indulgence. Or, go ahead and finish the entire set yourself if you simply wish to enjoy 2 of everything – we're not judging.
Image credit: Kotobuki Coffee
Other than yuzu jelly with strawberries, coffee jelly, and green tea financiers, each tea set features 2 types of mini ice cheese tarts. Unlike the usual baked cheese tarts that pop out warm from the oven, ice cheese tarts are – as their name suggests – served cold. This makes them more densely packed, with more bite.
Kotobuki Coffee's traditional woody interior complete with lanterns will make you feel like you're dining in a real Japanese teahouse from the olden days!
Image credit: @kotobukisg
The next time you're in town, skip the long queues for those hyped up cheese pastries, and try these ones instead!
Image credit: Kotobuki Coffee
Kotobuki Coffee also brews their signature cold drip coffee in a set of special drippers that resemble apothecary equipment.
Kotobuki Coffee
Address: 435 Orchard Road, #01-18C Wisma Atria, Singapore 238877
Opening hours: Daily, 11.30AM-10.30PM
Telephone: 6734 7767
11. Lime Patisserie at Parkroyal On Pickering – from $21 per person
Image credit: @kimberleyyeo
Teatime is always a joyous occasion, but there's added cause for rejoicing when you get to nibble on an elegant hotel tea set at low prices.
At $42 for 2 (1 serving of coffee and TWG tea) or $48 for 2 (unlimited coffee and TWG tea), the Tiers of Joy set at Parkroyal on Pickering's Lime Patisserie is a steal – with a satisfying mix of sweet and savoury tidbits like the Passionfruit Meringue Tart and Ayam Percik Shepherd's Pie.
Image credit: @737rick
If you haven't already guessed from the mass of greenery draping from its facade, Parkroyal on Pickering is big on eco-sustainability. So it's not surprising that you'll be close to nature at the restaurant too – even while in air-conditioned comfort.
Image credit: @xuxu_sunsun
Tall glass windows will give you good eyeshot of the green oasis surrounding the eatery – making your dining experience truly zen.
Lime Restaurant at Parkroyal on Pickering
Address: 3 Upper Pickering Street, Singapore 058289
Opening hours: Daily, 11AM-10PM
Afternoon tea timings: Daily, 3PM-6PM
Telephone: 6809 8899
Cheap high tea sets in Singapore below $30
Regular goers of afternoon tea sessions will know that teatime isn't just about munching on bite-sized treats per se. It's also very much about the excitement of dressing up in your prettiest outfits, and feeling like a princess as you nibble on an exquisite tray of goodies. Well, that, and the mandatory camwhoring too.
But just like heading to a bar, prawning, or playing pool, going for tea is ultimately all about chilling in the company of your friends – with an added element of self-pampering. For those who haven't had the pleasure of experiencing an English afternoon tea sesh before, do try one of these inexpensive sets – you'll get to feel like a true tai tai, even if just for a few hours.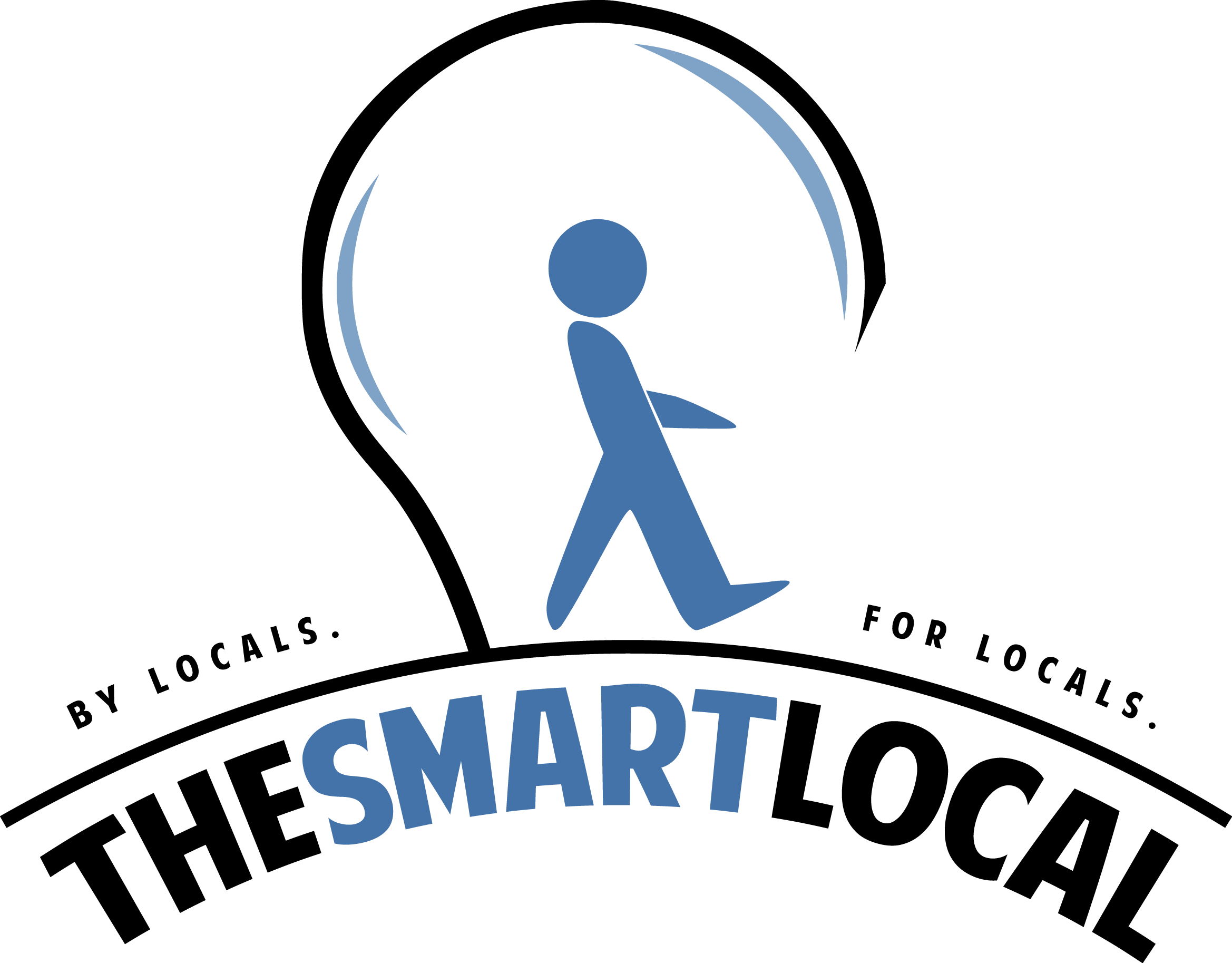 Drop us your email so you won't miss the latest news.