Go on an adventure together!
Most people would agree that vacation and best friends are the ingredients to a successful holiday – experiencing fun times together and creating new memories together to laugh about later. After all, who's going to be willing enough to help you take your "candid" Instagram shots, right?
Here we have compiled a list of 20 places in Malaysia perfect for you and your best friend to embark together on your most epic adventure:
1. Time Capsule Retreat, Pahang
Staycations are a hit with people these days and what better way to be a part of the cool kids than to have your own BFF staycation at the remote Time Capsule Retreat in Pahang? Made out of concrete cylinders, this unique way of living promotes minimalism and allows you to experience nature in a different light.
Address: EB4 Belakang Sek Men, Sungai Lembing 26200, Malaysia
Getting There: EB4 Belakang Sek Men, Sungai Lembing 26200, Malaysia
Website: Here
2. Tasik Kenyir, Terengganu
Welcome to one of Southeast Asia's largest artificial lake! At first glance, Tasik Kenyir (translated as Lake Kenyir) may seem dull and boring but this gem tucked away in Terengganu has a lot to offer. From waterfall excursions to fishing, Tasik Kenyir is an amazing experience for those looking for an adventure off the beaten path. If you and your best friend want something that's "so not mainstream", then this is for you.
Getting There:
From Kuala Lumpur: Take the Tasik Kenyir Express (9am and 9pm) at Hentian Putra.
From Singapore: Take Transnasional Express (Lavender Street) or Damai Ria Express (Beach Road) night coach to Terengganu Tanjung Bus Terminal, then transfer to Tasik Kenyir by boat.
Website: Here
3. Rainbow Waterfall, Sungai Lembing, Pahang
Few things in the natural world are as awe-inspiring as the sight of a rainbow — created by water gushing off the side of a high stone ledge and pouring into a rocky pool beneath. While most waterfalls naturally form a rainbow every so often, what's great about Rainbow Waterfall is that it is almost always consistently adorned with one.
Although located deep within the hills of Sungai Lembing, it is only less than an hour's drive from town and is accessible by a 4WD which is easily booked from local transport agents. Maneuvering through the rocky terrain with your best friend will give you the adventure you are looking for.
Getting There: approx. 30-min drive from Kuantan Bus Terminal to Sungei Lembing, 45-min trekking to Rainbow Waterfall.

4. Taman Negara, Pahang
Approximately 240km away from KL (that's a 3 hour drive), you and your buddy can find yourself wandering through Taman Negara, Malaysia's national park for an escape into our lush forests and enjoying activities that aren't shopping or cafe hopping.
You both can choose from a number of adventurous activities such as canopy walk, night jungle trekking, rapid shooting and even tapir watching to add that extra spice to your friendship!
Getting There: From Kuala Lumpur, take a 3-hour journey coach at 9.00am from Hotel Istana Kuala Lumpur, then take a 2 ½ hour boat ride to the Kuala Tahan entrance of Taman Negara.
Website: Here
5. Endau Rompin National Park, Johor
While most city goers would opt for boutique hotels and cafe hopping as a weekend activity, take a different road and head to Endau Rompin National Park to discover what Malaysia is really about.
Our rich rainforests and tropical wildlife can be easily accessed and marvelled at here at Endau Rompin – only approximately 2 hours away from Kuala Lumpur. There are some substantial waterfalls here at Endau Rompin as well as some decent rapids if you are up for some vigorous activity but otherwise, chilling by the river is a good way to spend some quality time together as well!
Address: JKR 475, Bukit Timbalan, Johor, Malaysia
Getting There: approx. 3-hour drive from Johor Bahru along the North-South Expressway
Website: Here
6. Legoland, Johor
A non-natural destination on the list but still deserves a shout out is none other than Legoland! One of Malaysia's most recent pride and joy, Legoland definitely isn't made just for kids. You and your best friend can both enjoy each other's company strolling down nostalgic memories of your time spent playing Lego as a kid and perhaps recreate new ones together. Don't forget to check out Miniland for some amazing landmarks built entirely out of Lego!
Address: JKR 475, Bukit Timbalan, Johor, Malaysia
Getting There: From Singapore, take 2-way coach from Singapore Flyer to Legoland Malaysia Resort.
Website: Here
7. Pulau Rawa, Johor
Sun, sand and sea is always a good choice for a buddy getaway. Off the coast of Johor, Pulau Rawa is a little known island in Malaysia that still preserves its tranquility with pristine white sand and untouched coral reefs. Kick back and relax together in one of their adorable white chalets and hang out by a hammock for a much needed holiday.
Getting There: From Singapore, take a coach to Mersing, then take a boat to Pulau Rawa from Mersing jetty.
Website: Here
8. Sipadan, Sabah
Looking for some diving action with your best bud? Sipadan would be the best choice! Divers around the world have voted it as one of the top five dive sites in the world as this untouched ecosystem houses more than 3000 species of fish and hundreds of coral species.
A 25-minute walk is all that is needed to circle the island on foot, but the huge amount of diverse marine life it attracts from the vastness of the open sea is simply mindblowing.
Getting There: 1-hr drive from Kota Kinabalu or Tawau to Semporna town, then 40-min speedboat to Sipidan.
Website: Here
9. Desa Dairy Farm, Kundasang, Sabah
Referred as the 'New Zealand of Sabah' by some locals, this dairy farm offers one of the most spectacular scenery found in Malaysia. The real attraction here is the 199 hectares cattle farm surrounded by white fences – perfect for any photo opportunities. Nobody will believe you are so close to home!
This is an ideal destination for the both of you to engage in fun activities such as feeding calves and goats as well as learning about how milk is processed. Educational, picturesque and unique all in one place!
Getting There: approx. 3-hour drive from Kota Kinabalu, located at the foothill of Mount Kinabalu.
Opening Hours: 8am to 5pm
Website: Here
10. Rafflesia Forest Reserve, Kota Kinabalu, Sabah
Rafflesia is the largest flower you can find in the world weighing up to 22 pounds and fortunately for you, this rare species can be found at the Rafflesia Information Center located just under two hours South of Kota Kinabalu. It is probably the best place to view the rare Rafflesia flower in Sabah, if not, in all of Southeast Asia.
The center is a great starting point for exploring Sabah's exquisite Crocker Range National Park which houses a diverse array of wildlife, but be sure to visit during non-peak seasons as it can get quite crowded during Borneo's high season.
Tip: To avoid disappointment, you can check for blooming information with Sabah Forestry Department before visiting.
Address: SA3, 89650 Tambunan, Sabah, Malaysia
Getting There: Drive along Tambunan Highways from Kota Kinabalu, or call a cab for RM100 (approx.)
Opening Hours: 8am to 3pm
Website: Here
11. Semporna, Sabah
An island with crystal clear waters, Semporna is a beautiful and ideal diving location for lovers of marine life and water activities. If you and your best friend enjoy the great outdoors and soaking in the sun, Semporna is a great option for a getaway that is both relaxing and invigorating. You can also meet Proboscis Monkeys at the Semporna Proboscis River Cruise and possibly have close encounters with lurking crocodiles as well.
Getting There: From Kota Kinabalu, take a 8~10-hour bus ride (7:30am & 7:30pm) to Semporna, or take a plane from Kuala Lumpur or Kota Kinalabu to Tawau.
Website: Here
12. Pulau Tiga, Sabah
Also known as Survivor Island, Pulau Tiga is another one of Malaysia's hidden treasures both you and your best friend can explore. This island gained popularity after being featured as the setting location for the TV series Survivor: Borneo but little talk has been said since. The best time to visit Pulau Tiga is said to be during the dry season (April – October) to witness the cuttlefish mating – an interesting sight for a once in a lifetime experience!
Getting There: From Kota Kinabalu, drive 2.5hrs to Kuala Penyu town, then take a 20min boat ride to Pulau Tiga.
Website: Here
13. Gunung Mulu National Park, Miri, Sarawak
You'd never think Malaysia is home to such profound and Avatar-esque formations. For those looking for a tranquil escape from city life, trekking summits and climbing through expansive cave systems located in Borneo's rainforest will guarantee to tantalize your senses and leave you wanting to discover more.
This national park is outstanding both for its high biodiversity and for its karst features which means that you and your best friend can enjoy a wide range of plant and animal species, both above and below ground.
Getting There: Take a flight from Miri, Kuching or Kota Kinabalu to Mulu Airport.
Website: Here
14. Bako National Park, Sarawak
Embark on a journey together to one of Malaysia's older national park in Sarawak and witness for yourself the tranquility of pristine waters and eroded cliffs.
Truly nature's work of art, Bako National Park is a wonderland of Malaysia's most treasured plant and wildlife from carnivorous pitcher plants to long-tailed macaques – an experience only found when you extract yourself from mundane city life!
Getting There: From Kuching, take a 45min bus ride to Kampung Bako, then take a 30min boat ride.
Website: Here
15. Sekinchan, Selangor
Doesn't this remind your of the default Windows XP wallpaper? Just about an hour's drive away from Kuala Lumpur, Sekinchan is a small, cozy fishing and farming village boasting of its picturesque landscape. Capturing the sun set against the vast paddy fields and fishing villages is the one of the many reasons why people also call this town a "photographer's haven". Yup, that means Insta-opportunities for you and your best friend!
Getting There: 2hr bus ride from Pudu Sentral, Kuala Lumpur
Website: Here
16. Belum Rainforest Reserve, Perak
Going places with your best friend is always best done Indiana Jones style and Belum Rainforest Reserve provides you with an experience reminiscent of that.
For nature lovers, Belum Rainforest Reserve offers a wealth of flora and fauna that are mostly untouched and undiscovered by most. Doesn't it just look dreamy and straight out of an Elven tale?
Getting There: From Kuala Lumpur, take a bus from Jalan Duta Bus Terminal to Gerik bus station. Private transportation is available from Gerik to Belum Rainforest Reserve.
Website: Here
17. Putrajaya, Kuala Lumpur
Most of you are probably wondering why Putrajaya, Malaysia's federal administrative centre is a place to visit with your BFF. Here's a heads up: Putrajaya is home to some of Malaysia's most Insta-worthy and modern bridges as well as tons of fun outdoor activities such as flyboarding, rock climbing, kayaking and cycling at the Wetlands Park. Plus, it is only a short drive from KL – perfect for a day trip or a weekend escape!
Getting There: From Kuala Lumpur, take KLIA Express or KLIA Transit to Putrajaya station.

18. Gunung Datuk, Negeri Sembilan
For a spectacular view of the sunrise, drag your best friend out of bed and head for a morning hike up Gunung Datuk – an approximate 2-hour hike on one of Negeri Sembilan's highest peak.
Although this sounds like strenuous activity for such an ungodly hour, the view is guaranteed to blow you away – a definite envy-inducing Instagram photo! Take note of the road signs on the way; Gunung Datuk is also known as Gunung Dato', Gunung Rembau or Gunung Rembau Datuk so don't get confused.
Getting There: From Kuala Lumpur, take a bus from Hang Tuah Bus Station to Seremban, or take a KTM KOMUTER train from KL Sentral to Seremban.

19. Pulau Jerejak, Penang
Previously known as the Alcatraz of Malaysia, Pulau Jerejak is a one of a kind island holiday rich in history. Masked by its beauty and idyllic scenery, Pulau Jerejak has a dark past of being a leper asylum and a penal colony – only the unwanted were castaway into this island.
Still, don't let these dark tales deter you from the beauty of the islands. You can even go ghost hunting with your BFF if you dare!
Getting There: Take the Jerejak Resort ferry from Penang Island Jerejak Jetty to Jereyak Resort Jerry.

Best Friends Travel Together
Malaysia may be a small peninsula in Southeast Asia but our little country has a lot of wonders – both man-made and natural – waiting to be discovered. So, grab your best friend and start collecting experiences together!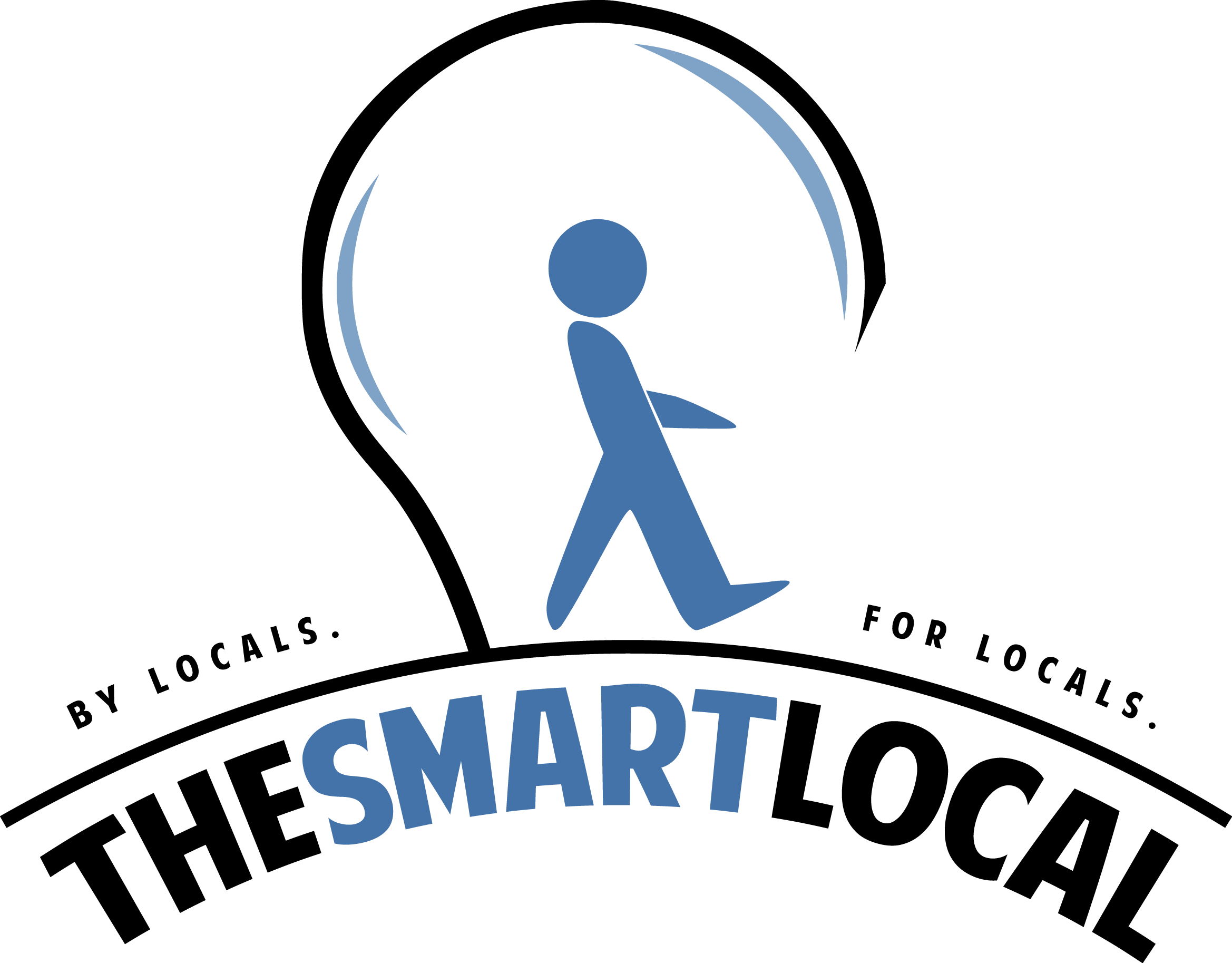 Drop us your email so you won't miss the latest news.