About

Bécasse
Some of you may have seen Bécasse patisserie located in ION Orchard, sprawled impressively across the 4th floor, displaying rows and rows of artisanally baked goodies.
The new Bécasse opens in Dempsey Hill, and promises to up its game by not just providing in-house, hand-made pastries, but will also spoil customers with a full dining menu that includes an open seafood bar. a rotisserie, and whatever you tend to associate elegant European dining with.
I couldn't appreciate how one establishment is able to condense all of the varied cultures into one kitchen and promises you the ultimate French or European dining experience, so I'm guessing the idea of 'inspired' cuisine needs to be fully explored and understood.
If you're like me, and are not completely blown away by Bécasse's lofty ambitions to transform your time at the restaurant ephemerally into something less local and more European, then perhaps other endeavours here would impress you a little bit more.
In-house Patisserie
All pastries, and that includes everything from the bread basket to the croissants and macarons, are made in the restaurant's bakery. Bakers come in at two am and start to bake bread that you would find in the breakfast and small plates menu. This could stretch up to a three-day process because the dough has to 'rest'. At least you know you're paying for quality, diva dough.
Sticky Date Pancakes – $13
Such fluffy goodness! I must say this ignited great hopes for the following dishes to come. I'm hardly a dessert person and I usually like my breakfast bland or slightly savory, so imagine my nonchalance when they first brought this out, with the ice-cream atop.
The only thing I'm more averse to than a sugar-laden breakfast is a breakfast with bananas mixed into it. Call it a severe quirk or an irrational habit, but I only eat fruits on its own and almost never when it's cooked or snuck into food.
But I would gladly pick out all the bananas in this one and devour the pancakes in all its sweet, gooey goodness. The dates are well integrated into the batter to make the pancakes extra light and soft. The fluffiest pancakes I've ever had, and I'm not even boasting. Because it's so light the sweetness from the sticky dates and the syrup didn't throw the dish off balance, although I still wouldn't eat it with ice-cream.
Croque Madame – $16
This is a serious contender alongside the pancakes for best dish in this review. The truffle oil-infused eggs was icing on the cake – or bread in this case – and the entire dish was simple and tasty without being too ambitious or over the top. Truffle oil is almost always a crowd pleaser and this was no exception.
It works, the dipping of the ham and cheese sandwich into the star madame – the truffle baked egg – makes this dish so fun to eat.
Anchovy Flat Bread – $9
Here's another one that's made it into my good books. I concede, it is also extremely easy to fall in love with thin, toasted bread. Especially if they're topped with caramelized onions. And if you add anchovies to the mix? I'm sold. If you're one to shy away from anchovy because of its fishy stench, this is the dish to turn you into a full fledged convert.
Seared Scallops – $22
The open seafood bar and kitchen will demand all of your attention when you first enter Bécasse. I was antsy the whole time, excited because if the kitchen looked that pretty the food would probably taste even better right?
Indeed I was pleased when the seared scallops were sat down in front of me. They looked so plump and juicy! They were served with a broad bean puree and foie gras foam.That didn't impress me too much, both were too light and lacking in body. I was eager to see how foamy foie gras would taste like but that was a letdown. Eventually I ate the scallop on its own, disappointed because if the complementary flavors failed to work its magic then it's pointless to serve them together. I would have been happy to have the seared scallops plain.
Minted Lamb Cutlets – $26
Other than the seafood bar Bécasse also has a mean 'Farm' menu where you find all your meats. We got the minted lamb cutlets served with zucchini, fresh mint and creme fraiche on the side.
I don't know if the lush interiors of the place had subtly placed expectations on my palate but with each dish I was expecting to be blown away, to dig into something and be impressed like I've never been before. This is why I feel torn to be reviewing the lamb, because while it was sufficiently delicious it didn't leave me begging for seconds. The zucchini was pretty well done though, it was creamy yet light and I found myself picking at it repeatedly rather than at the meat.
Desserts
Wouldn't you look at this setup? If you order a couple of desserts you get to eat them off an elevated platform. This probably does less to enhance the taste of the desserts than to awe you with how pretty the desserts look when it's not just served boringly on the table.
Rose and Lychee Mousse – $4.90
Obviously my favorite of the bunch is the rose and lychee mousse – third from left -. Anything light and fluffy and rose flavored is fine by me. By now I've had eaten close to 6 dishes – even though I shared them with a couple of other people – my belly wasn't ready for anything more!
Salted Caramel and Chocolate Tart – $4.90
When I looked at the lineup of desserts I had in front of me I immediately struck out the decadent, chocolate-y looking ones. So the salted caramel and chocolate tart – second from left – still made the cut, but barely. I allowed myself one last taste before I retire the dessert spoon. Not the hardest decision I had to make, the tart wasn't the crumbly kind that I prefer but if you're a sucker for salted caramel anything this would be perfect for you. It's not overly sweet and retains a certain amount of stickiness that actually works quite well with the tart.
Salted Caramel and Toffee Popcorn – Macaron Milkshake – $8
This is truly not for the faint-hearted. Whether you decide to order this at the beginning of your meal or as dessert, it is a feat to get through this immensely jelat drink. I took a sip and that was all I could manage, Bryan loved it though and finished it in two shakes of a lamb's tail – please tell me you appreciate my effort at a pun here.
Getting to

Bécasse
It's located at Block 10, Dempsey Hill and is open from 8am to 11pm daily.
---
This post was brought to you by Bécasse.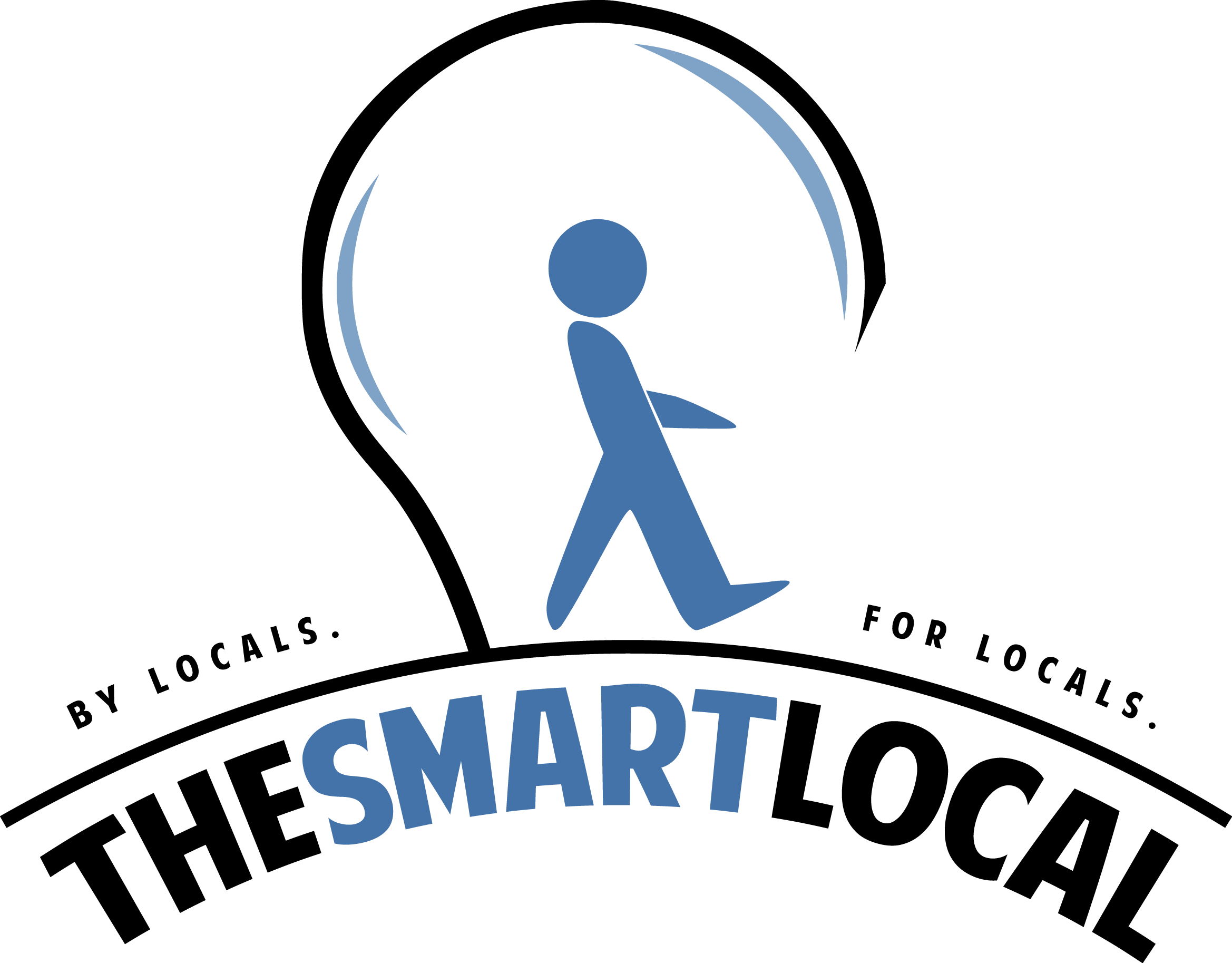 Drop us your email so you won't miss the latest news.