Best Shopping Spots in Bangkok
Bangkok has earned a reputation as the shoppers' haven, and rightfully so. It is a shopping paradise. But with that paradise comes chaos – a beautiful type of chaos, but a chaos nonetheless. With the endless selection of shops and shopping districts, the question becomes, where on earth do you start shopping?
Lucky for you, we visited every place worth visiting, from the popular to obscure. And then we narrowed it down to these 5 almost surreal places that will satisfy every shopper's need. It wasn't easy, and there were some disappointing places, but we've filtered out all the less-than-stellar shopping spots to bring you this list.
Read on for the only shopping guide to Bangkok that you'll ever need. (Also check out some other things you MUST do in BKK in the video below!)
1. Chatuchak Weekend Market
Chatuchak or Jatujak, as the signboard in front of the market reads.
Most Suitable For: A one-stop paradise for bargain hunters willing to brave the heat.
About Chatuchak: We all know this place. It's a MASSIVE weekend market comprising of 27 sections, 70 rai (17 acres) and 8000 stalls big, this is the largest one on the list. You'll definitely need at least a full day to really discover this market – more if you want to shop to your heart's content.
Navigate through a labyrinth of stores selling quirky household items and fashion apparel at ridiculously low prices. Refuel yourself from all that shopping at the large food area which is home to some of the most delicious street food you can find in Bangkok.
Must Try: Coconut ice cream!You can choose your toppings, and you'd be mad to skip the sticky rice topping. It's an absolute must.
What We Loved:
Incredible variety
Need to revamp your wardrobe? Chatuchak has lanes upon lanes of clothing shops. Want a pet? They have puppies, hedgehogs, monkeys and bunnies going for $6. But please be responsible and not buy them unless you're willing to do the paperwork to fly them back home and have the ability to take care of them.
Want food? Sure, street food everywhere. Need furniture? Oh, honey, there are so many to choose from. They even have courier services so you can mail bulky items back home.
Dear God, thank you for Chatuchak.
Local friendly prices
Question: Where can you get 3 condoms for 20 baht (~S$0.84)?
A: In the Men's bathroom.
Chatuchak market boasts wholesale prices and its website even claims that prices here are not marked up for foreigners. Which is wonderful news for all us shoppers!
Money exchange galore
There are banks scattered throughout Chatuchak for you to exchange currency and withdraw money. You can never spend too much at Chatuchak.
What we didn't love
The mess
Source – click image to enlarge
I swear the map (which you should print before going down) makes Chatuchak appear much neater than it really is. Yes, the market is divided into sections and from an aerial view it looks easy to navigate, but it's a whole different story when you're actually in the market.
The stalls aren't actually in neat little rows – they're strewn all over the street, and the dense crowd doesn't help. At one point, I actually had to exit and re-enter the market because I was walking in circles around the pet section!
It was SO HOT
Bangkok is pretty hot in general, being about the same as Singapore, but in Chatuchak, it's even hotter. I don't know how that can be, but it is. Perhaps it's got to do with the sheer number of people emitting body heat there.
Definitely wear something airy and slather sunblock all over yourself. Ladies may want to consider skipping makeup when visiting this market.
Opening hours
Fridays (wholesale day): 6PM – 12AM
Saturdays and Sundays (main shopping days): 6AM – 6PM
Wednesdays and Thursdays (plants and flowers sections only): 6AM – 6PM
Getting here
Taxi / Tuk-Tuk: Chatuchak Weekend Market – if your driver lives under a rock and doesn't know where it is, it's situated on Kamphaeng Phet 2, Chatuchak
Public Transport: SkyTrain to Mo Chit Station (N8) on the Sukhumvit Line, take Exit 1 and walk straight – your best bet is to follow the crowd
2. Talad Rot Fai Night Market
Most Suitable For: The cool kids. This is a more spacious, hipster version of Chatuchak. It's may not be as big, but it's definitely comparable in size, just that this is less packed and it is a night market.
About Talad Rot Fai: Talad Rot Fai roughly translates as "Train Market" and it's named as such because it was originally located next to a train track and was an extremely popular tourist shopping spot. However, one day, the landlord just evacuated them overnight, and some people thought that it was gone for good. But good things die hard and Talad Rot Fai is back – bigger and better than ever!
The moment we entered the market, we were struck by the lazy atmosphere that is so atypical of alfresco markets in general, much less one in Bangkok. Everyone here was walking around with something to chew on, browsing through heavily discounted merchandise while others were chit-chatting in one of the many bars and cafes there.
It was a refreshing change from the chaotic vibe of Chatuchak.
Must Try: Thai milk tea from THIS stall ↓
Its signboard simply reads "Bangkok Tea" and it looks so unassuming, but when you taste it, you'll understand when I say that Koi and Gongcha pale in comparison to this rich Thai milk tea.
What we loved
Spacious and open
The stalls here are neat and orderly compared to the stalls at Chatuchak and there is a fair bit of walking room. The result? No angsty shoppers and a pleasant shopping environment. The fact that it's a night market also gives it the temperature advantage – you won't leave here a sticky sweaty mess.
Great variety
Talad Rot Fai has a very interesting collection of things to choose from. Aside from clothes, they've got lots of custom made things like phone cases, personalised passport holders and notebooks/diaries. They even have gorgeous vintage Vespas!
Its variety isn't as jaw-dropping as Chatuchak's, but the things here are varied enough to be interesting to people who don't only love shopping for clothes.
Cheap stuff
Prices here are generally low, and there were several stalls with "sales" selling T-shirts, bags and shoes for as low as 20 baht. 80 cents for a T-shirt? Yes please!
However, we have our doubts as to whether these items are brand new or pre-loved. Either way, they seem to be in good condition and are such a steal!
Live music
Wherever you turn in this street market, you're bound to catch a good beat from the many bars in the centre of the market. It adds to the atmosphere and exudes chill vibes without being overpowering or annoying. Definitely a plus!
Super photogenic
Look at this wall behind me – it looks like it was taken straight out of a fairytale! Because of the vintage theme of this market, it's got a whole array of cool-looking places to take photos. Each and every one of them is sure to turn out good.
All sorts of food
Apart from your typical street food, this place was full of little restaurants, cafes and bars. So if street food isn't your thing, or you're looking for a proper meal, Talad Rot Fai has it. It's also perfect to rest with a drink when you get tired from roaming this massive market.
What we didn't love
It's out of the way
The nearest train station isn't within walking distance to the market, and it's near the edge of Bangkok. Because of traffic conditions, getting here took us roughly an hour in a taxi. Apparently, you can take a taxi here in less than 20 minutes under non-peak conditions, but otherwise it could take an hour. Which sucks because every second counts when you're going shopping!
Opening hours
Friday – Sunday: 5PM – 12MN
We recommend going in after 7PM when all the stalls will be open. The market also usually stays open past midnight unless it starts raining.
Getting here
Taxi / Tuk-Tuk: Talad Rot Fai, beside Seacon Square, is located on Sri Nakarin Road Soi 51
Public Transport: *Advice froma reader* – Take the Airport Link to Hua Mak Station, and take a taxi from there, it's only about 10 minutes drive. But you should really be taking a taxi from the city, it is very affordable anyways.
3. Bangkok's Chinatown
Most Suitable For: Wholesalers. Blogshop owners. Those looking to buy accessories and jewelry in bulk. And also people who enjoy looking through odd little trinkets.
About Chinatown: We drove into Yaowarat and starting walking Chinatown from there. There were a row of shops by the road that sold clocks and watches. Vintage watches to majestic grandfather clocks. In the inner streets, there were more things, mostly children's toys, bags, slippers and other miscellaneous things you'll enjoy scavenging through.
Must Try: Visit Thieves Market!
They used to sell stolen goods here (they don't anymore) but now they just sell second-hand items that the sentimentals will enjoy rummaging through. But one man's trash is another man's treasure, and you may just find something to fall in love with here. Photographers will love this place too.
Thieves Market is located at the end of Yaowarat, between Yaowarat and Chaoen Krung Road.
What we loved
The atmosphere!
Prettily decorated with red lanterns dangling in the air, this place has a happy and festive atmosphere. I don't know if it was always like this, or if this is an installation meant to please tourists, but I loved it! It'll make you want to stay for a longer time than you intended.
Interesting variety of items
These things were not typical of the rest of the street markets we walked in Bangkok. If you're looking for a pretty watch or clock, this is your place. There were also many gold shops, tailors, food stalls, children's toys and other little oddities.
What we didn't love
We didn't really know where in Chinatown we were
Maybe there are maps for tourists or a comprehensive Chinatown Guide somewhere, but we couldn't find it. We told our taxi driver to stop us at the street market at Yaowarat, and unfortunately he wasn't very friendly so he just threw us off the cab saying "Yaowarat here".
But since pretty much all of Chinatown is a shopping/eating street, we just alighted and started walking. Before long, we found several street markets, so all was good.
Opening hours
It's a whole area of different streets and stalls, but the best time to visit would be between 11AM – 6PM, when most shops will be open.
Getting here
Taxi / Tuk-Tuk: Mention Yaowarat street market or select any other particular street in Chinatown.
Public Transport: There is no BTS near Chinatown, but you can get here by boat! Take the Chao Phraya River Express and alight at Ratchawong Pier. After that just walk the road to Sampeng Lane and Yaowarat Road.
4. Patpong Night Market
Most Suitable For: Open minded people seeking a different kind of tourist experience and those who love the night scene should check this place out. It's heavily catered to Western tourists.
About Patpong: It's got everything a typical night market has – clothes, knick-knacks, accessories, shoes, food, selfie sticks and even decorative ornaments. But it also has a great variety of sex toys.
That's right – Patpong is a red light district, so it's not family friendly. But if you can, you should visit this place because it offers a completely different night market experience. Furthermore, it's already an established tourist destination, so you can expect things here to be catered towards your tourist-y needs.
Must Try: Immerse yourself in Bangkok's nightlife here. After all, Bangkok has one of the most highly rated night scenes. And if you're already here, why not?
What we loved
Enjoy a unique night market experience
Other than the most heartwarming acceptance of members of the LGBT community you will witness, they have a whole array of sex toys and raunchy underwear for sale in this night market. Definitely the place to go if you're looking for a hot night.
The more sexual streets are clearly signposted so you can easily avoid them
If "fresh beach boy" doesn't ring any warning bells (or happy bells, for that matter – I won't judge) in your head then you're too young to be travelling to this part of Bangkok anyway. If you're not interested in the red-light part of Patpong, just avoid going into these small alleys and you'll be more than okay.
What we didn't love
Prices are marked up
Because Patpong is an established tourist area, prices here are set for tourists and not locals. And that means higher prices. Its saving grace is that it is tradition to haggle in Bangkok, so feel free to bargain to your heart's content here.
Some store owners can be rude
In Thailand, rude sellers aren't common at all. But honestly, who can blame them? They're trying to make a living and all customers want is to cut prices. Still a minus point though. When sellers are nice, I don't have the heart to bargain with them. When they're mean I have no qualms walking away. Most of the things can be found elsewhere anyway.
Inescapable ping-pong show "ticket salesmen"
Not because they'll persuade you into it, but because they just won't let go. They'll follow you as you walk and try to unconvincingly convince you into going for a show. If they don't leave you alone after you say no, just treat them like they don't exist: don't look at them, don't talk to them. Just walk away.
Opening hours
Daily: 6PM – 2AM
Getting here
Taxi / Tuk-Tuk: Patpong Night Market or Patpong Market, located on Soi Patpong, Silom Road.
Public Transport: Take the SkyTrain to Sala Daeng Station (S2) on the Silom Line and exit from Exit 1, then follow the trail of vendors and you'll know when you arrive.
5. Platinum Fashion Mall
Most Suitable For: Blogshop owners, fashionistas, Carousellers. Basically if you sell/are really into fashion-related things and buy things in bulk. It's way more fashion forward than Chinatown with lots of apparel, whereas Chinatown has mostly accessories.
About Platinum: The famous Platinum Mall is right opposite Pratunam Market, and they sell pretty much the same stuff. The only differences are that Platinum has a far wider selection and is air-conditioned, but prices are slightly higher and bargaining isn't as easy as it is in Pratunam.
However, it is a wholesale mall, so the more items you buy in a shop, the greater your discounts will be. This is hands down the best shopping mall in Bangkok. You must visit it.
Must Try: The food court on the top floor!
Something that was different about Platinum was the food court on the top floor. It's got a great variety of Thai and other Asian foods. And since you'll need a full day to properly experience this mall, why not just eat at this food court?
What we loved
The highest concentration of fashion-related things in one place is here
Things here are mostly fashion related – it is a fashion mall – but the variety of fashion items will astound you.
Contact lenses, dresses, T-shirts, necklaces, swimsuits, lingerie, and for under 200 baht! Like, OMG one day is not enough to explore this massive mall. They also have massage oils, bags, purses, wallets, makeup and basically everything that can make you more physically attractive.
Air-conditiong
No more bumping into sweaty people and leaving with your shopping all sticky and gross. In this aspect, it's a league above Chatuchak or Pratunam Market.
Benches
This is pure genius. There are little benches situated near the many escalators in the mall, so if you ever get tired, you can just take a short seat and recharge before going full-force into the shops again!
What we didn't love
Bargaining is restricted here, and it doesn't have the street market feel to it
It is a mall after all. It touts itself as a wholesale mall, explaining the low prices, but don't expect all prices to be jaw-droppingly low. Sometimes, you're going to want to bargain a little, but it's really restricted in here. Sellers here don't take much of that.

It's a fashion mall
So if you're not into fashion, you won't be into this mall. They have massage oils and things like that, but these shops are rare. If you'd rather shop for other things, Chatuchak, Talad Rot Fai and Chinatown are better bets.
Opening hours
Daily: 10AM – 10PM
Getting here
Taxi / Tuk-Tuk: Platinum Mall, located at Petchburi, Ratchathewi
Public Transport: Chit Lom (Chidlom) or Ratchathewi BTS, but it's a 10 minute walk, so you may wanna take a taxi or a tuk-tuk from the station
Tips on shopping in Bangkok
In Bangkok, sellers mark up prices for tourists, so whether it's the taxi ride or a gorgeous dress, you need to ask for a lower price.
The tradition is to halve the price and work it from there. Also, always play the nice card first, then be stern, and as a final resort, you walk away. If they want your business, they'll call you back. Otherwise, just sheepishly go back and agree to their price (if it turns out you really really want it). This is the tactic we always used and 9 out of 10 times they call you back as you are leaving.
Make sure you wear comfortable shoes
You can intend to only spend an hour shopping, but that's just not possible. Ever since going to Bangkok, I'm a firm believer that shopping is a legitimate sport.
There are signs all over Bangkok warning tourists of pickpockets, and it really is pretty common. So please hold your stuff properly and keep your money close, or you may have to look for free things to do in Bangkok. Which is probably nothing.
Do:
Hold your bag in front of you. Avoid carrying a backpack because pickpockets can easily cut a pocket open and pull out your money. Make sure that your bag is right beside you and that you'll definitely be able to feel it if someone were trying to take something from you.
Don't:
Never be flippant about your bag and put it behind you carelessly while you shop. This just screams "please steal my money" – not a good idea.
How to decide whether to take a taxi or a train
Taxis and tuk-tuks are ridiculously cheap in Bangkok, and usually doesn't even cost that much more than taking the train. But traffic can get ultra congested and may result in some time loss.
If you're going to travel by cab, avoid peak periods such as lunch and dinnertime. It's best to avoid noon to 2PM and the general 5-7PM period. Take the train because it'll be a lot faster than waiting in traffic. Traffic here can get really bad.
Other than that, please take a taxi or a tuk-tuk because it's so cheap and chances of getting lost are almost 0. Also, taking a tuk-tuk is really exciting! Everyone should try it!
A Final Travel Tip
If you're heading to Bangkok with friends, we highly recommend bringing a wireless Wi-Fi router along. Pick up one from the airport right before you fly at one of the Changi Recommends counters. They have walk-in sets available but to avoid out of stock syndrome, we highly recommend reserving your router through their website.
The instant connectivity upon touching down made a huge difference to our Internet addicted souls. We could torture our friends on Instagram endlessly by uploading pictures of our adventures in real-time.
Wi-Fi routers start at just $12 a day and can be shared by up to 8 people. The four used it non-stop and we had reception all over Bangkok. Just be sure to bring a charger so it doesn't run out of battery on one of those 12 hour shopping marathons. You can find out more over here.
Shopping In Bangkok!
There you have it! The 5 places that made the cut to our list.
I know you're thinking that 5 places is really few, but factor in the sheer size of each of these places and you'll find that you can squeeze in at most 2 places in a day if all you did was shop all day. In fact, I think that each of these places demand at least a day's devotion to explore fully. Consider the fact that you'll probably also want to sight-see and you're gonna be really busy in Bangkok for sure.
Do take care of yourself and your belongings while shopping, and have fun!
TheSmartLocal 2015 Guide To Bangkok: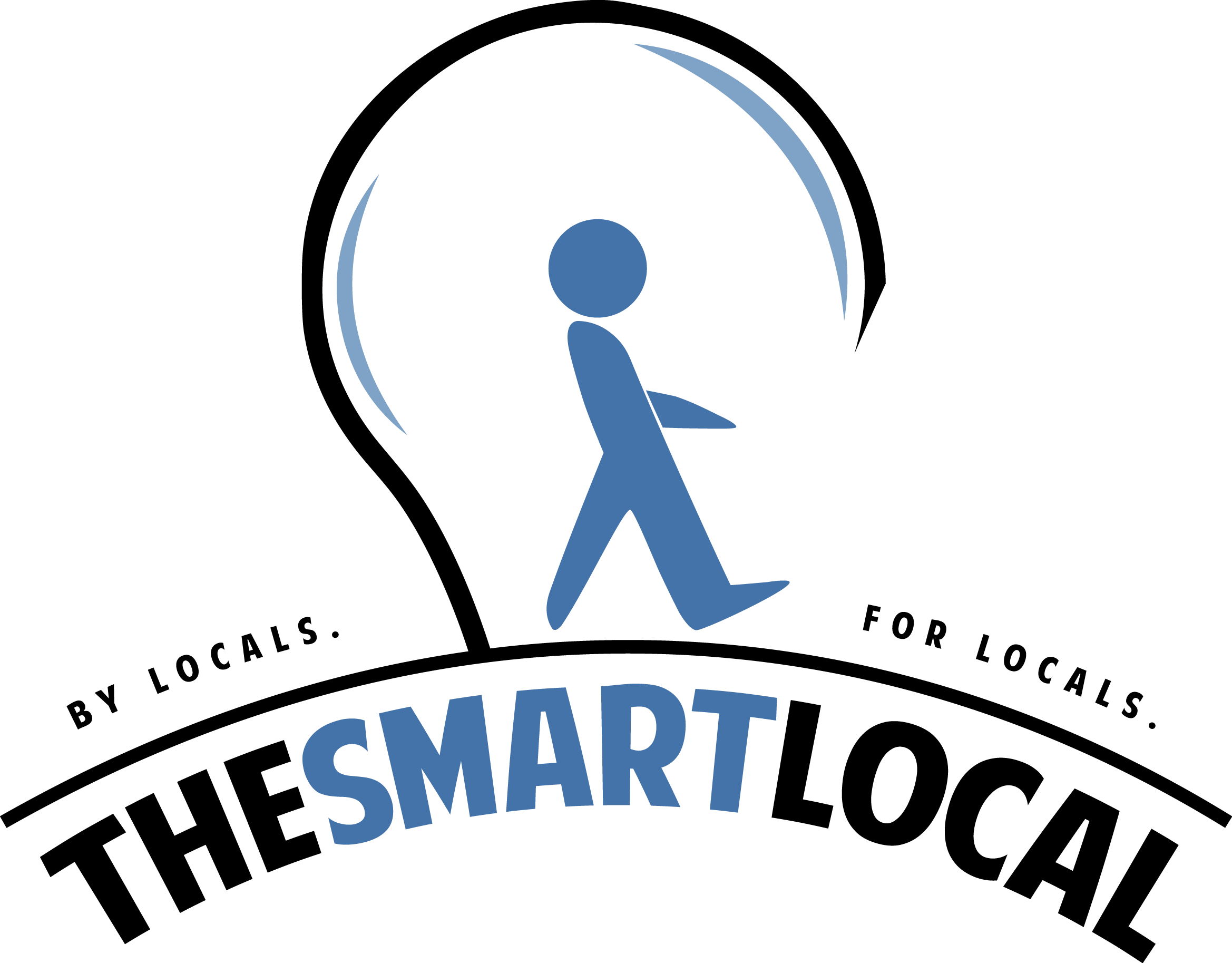 Drop us your email so you won't miss the latest news.