50 Best Local Bangkok Food
After several solo trips to Bangkok, the TSL team decided to fly over together with one mission in mind. To create the greatest guide to Bangkok food the world has ever seen. As a team of 4, we went on to eat all the Bangkok food humanly possible in 4 days.
On our first night, we ordered over 20 dishes to ourselves and drew crazy stares from people all around. Or maybe it was because we spent 15 minutes taking photos. And then we polished our plates clean. Yea we showed them. Thai food is just that delicious. And cheap.
At the end of four days, we came back with a list of 50 best food in Bangkok that you just have to try.
You must have heard a lot about Bangkok food. Perhaps even overwhelmed with choice to the point of not knowing where to start. That's why we decided to come up with the list. And we went EVERYWHERE. We dined in fancy places, hunted out cafe favourites like After You's famous Shibuya Honey Toast and went deep into local territory trying lip-smacking Bangkokg street food like fried chicken.
To make it easier to digest, we've categorised this list into
Bangkok Street Food
Bangkok Cafes
Thai Dishes

Rice
Noodles
Soups/Curries
Salads
LET'S BEGIN!!
– BANGKOK STREET FOOD –
Snacks
1. Fried Chicken, Gai Tod
Deep fried to a crisp, if you've been to the streets of Bangkok, you'll definitely not miss out these orange/golden brown pieces of fried chicken stacks which looks ten times better than the ones from Colonel Sander's kitchen. Best served over sticky rice with deep fried shallots.
2. Chocolate and Banana Roti
Similar to roti prata in Singapore, but 10x better. How can it not when it's freshly fried in front of you, dough stretched paper thin onto the hot griddle, banana slices placed in the middle and folded, fried to a golden brown before being topped with sugar, condensed milk AND drizzles of chocolate sauce?
3. Thai Fish Cakes (Tod Mun Pla Krai)
These fish cakes are unlike the Western deep fried varieties which are battered before being deep fried. Best eaten hot out of the fryer and dipped into a slightly tangy and spicy chilli dip.
4. Thai Steamed Dumplings (Kanom Jeeb)
Coming in a myriad of colors looking very much like siew mai, Kanom Jeeb are Thai style steamed meat dumplings with shrimps, shiitake mushrooms, and water chestnuts paired with a fried garlic-soy sauce.
5. Quail Eggs
Can be found from street food stalls to food courts and restaurants, quail eggs are cooked a la sunny side up.
6. Grilled Chicken / Pork Skewers
Like satay, Moo Ping in Thailand is skewered pork cooked over charcoal imparting a smokiness to the meat. Compared to Singapore's satay, the portion of meat on each stick is about 3x more.
We had two different types of chicken skewers during our trip. The more evenly shaped ones in the first picture were found at Platinum Mall Food Court which used lean chicken breast meat and were served with a peanut dipping sauce.
The other type we got at Rod Fai night market had tender chicken thai meat basted with a thick savory sauce and skewered with some vegetables before being cooked over charcoal.
7. Salt Grilled Fish (Pla Pao)
Some might be put off by the immense amount of salt coated around these fish. I was horrified at first, baffled at how anything edible can be edible beneath so much salt. However, a hawker educated me that the salt helps to seal in the juices of the fish when it is grilled over the charcoal and that the skin is not supposed to be eaten. Pulling away the skin reveals soft, tender fish meat which is awesome with jasmine rice or sticky rice.
8. Grilled Chicken (Gai Yang)
Thailand's version of chicken chop, but supersized. A whole chicken is halved before being pounded flat, marinated, and grilled over a low heat on a charcoal flame slowly. Like many other Thai dishes, Kai Yang is best eaten with sticky rice and a variety of sauces and chillies.
9. Thai Crispy Crêpe (Khanom Bueang)
I used to get these crispy crêpe snacks topped with meringue and sweet dried coconut in boxes to bring home. But after trying the freshly made ones, I'm a convert. The fresh ones hot off the griddle are crispy and so addictive. The crispy base with the meringue and slightly sweet coconut shreds on top are perfect pairings. Definitely a must eat when you're in Bangkok!
10. Thai Traditional Sweet Rice Cake (Kanom Krok)
Another must-eat snack when in Bangkok. We couldn't stop raving about it after our first bite. Cooked in a Kanom Krok griddle, these floury snacks when fresh off the griddle possess a slightly molten center encased with a lightly crisp, elastic casing. Like an Asian bite-sized lava cake. The ones we had at Eathai were divine.
11. Oyster Omelette (Hoy Tod)
Not a huge consumer of oyster omelette, I enjoyed Thai's version more than Singapore. Even after consuming the best oyster omelettes in Singapore for my article on the Best 50 Local Food in Singapore, my tastebuds still prefer the slightly more starchy, yet crisp ones from Bangkok. The omelettes here are similar to the ones you find in Taiwan.
12. Thai Fresh Spring Rolls with Herbs (Kuay Teow Lui Suan)
This is similar to the ones you find in Vietnam except they are wrapped with large pieces of kway teow (flat wide rice noodles). These are filled with a variety of ingredients from meat to vegetarian options. They are made on the spot at night markets and served with Thailand's signature chilli dip. Definitely have it with the dip I say.
13. Sausages (Sai Oua)
There is a large variety of sausages sold at street food stalls. Some of the sausages are stuffed with real meat and are freshly cooked. Unfortunately, some of the ones we tried had a plastic feel to them. Get the Sai Oua if you find them – they're Northern Thai Sausages typically sold in the Northern regions of Thailand.
14. Seafood Pan
Cooked in a Kanom Krok griddle, this is the savory version of the Kanom Krok and can be found in Platinum Mall's food court. These Seafood Pan are filled with eggs and and a variety of seafood before being served with a chilli dip at the side.
15. Seafood
There are some stalls along the roadside selling a variety of street food, from huge grilled prawns to sotongs and crabs. If you're a sucker for oysters, definitely try the cold, fresh ones from Eathai. They are super fresh and HUGE. We got 3 and one was literally palm sized.
Drinks / Dessert
16. Coconut Ice cream
Made from Thailand's favorite ingredient coconut milk, this creamy, icy confection is best eaten on a hot day at Chatuchak. There are many vendors around Chatuchak which serve this, with a variety of toppings like sticky rice, corn, and crispy mung beans.
17. Mango Sticky Rice (Khao Niao Mamuang)
Mango Sticky Rice is a signature Thai dessert. We heard Platinum food court sells a kick ass one. Best eaten drizzled with coconut cream on top.
18. Belgian Waffle
Can be found at several BTS stations, we got ours at Platinum food court. Fresh off the griddle, the waffles are soft on the inside and slightly crisp on the outside encasing a generous amount of fillings. It's so good (and cheap!!) that I've heard people pack these back to Singapore in large boxes.
19. Red Ruby (Tub Tim Krob)
Best eaten after a hot and spicy meal, this sweet and refreshing dessert is also found at street food stalls. The red rubies are actually crunchy water chestnut pieces and can be eaten with a variety of other ingredients like sweet potato pieces and tapioca. Commonly eaten with coconut milk, best with shaved ice.
20. Durian Sticky Rice (Khao Niaow Tu-rean)
Though not as popular a dessert as its mango counterpart, this is a definite must eat for durian lovers. Unlike the mango version, this is generously drowned in coconut milk so forget about your waistline for once and eat to your heart's content.
21. Thai Iced Tea (Cha Yen)
Forget the pseudo versions you find in Singapore. The kick ass ones are found in Thailand, with a rich creamy unique flavor which Thai tea leaves impart. We LOVED the ones sold at Rod Fai night market, near the beef noodles stall at the food section near the main road. (Stall name: Bangkok Tea)
22. Toast with coconut custard
Unlike Singapore's Toast Box / Ya Kun, the toasts here come in thick slices, slathered with spreads of your choice. My choice of kaya was literally ladled onto the freshly made toasts.
23. Butterfly Juice
Made with butterfly pea flower which is nutrient rich, this aesthetically pleasing drink is slightly sweet and tastes like the lemon barley we have during CNY. Great for quenching your thirst. This natural food coloring sauce is the same as the ones used to color nyonya kuehs/glutinous rice dumplings.
24. Pomegranate Juice
You won't miss the roadside stalls selling freshly squeezed pomegranate juice in a brilliant pink color. They are very cheap at 20-40 Baht (S$0.80 – $1) per bottle. However beware of scammers who serve you fake pom juice. One way to identify genuine sellers are those busy squeezing the pomegranates and bottling them and avoid those sitting around waiting for customers.
25. Thai Freshly Squeezed Orange Juice
Initially we thought that the Thais added orange coloring to the juices as it was a bright, almost neon color to the drinks but changed our minds when we saw the juice go into the plastic bottles from the juicer, untouched. Unlike the usual light orange juices which are tangy, the oranges used by the Thais are small and with a thin skin.
– BANGKOK FAMOUS CAFES –
After You
26. Shibuya Honey Toast
A dessert cafe famed for their Shibuya Honey Toast, it was crowded when we visited their Siam outlet. One look at the other tables and you'll know what to order. The Shibuya Honey Toast is essentially a thick slab of toast drenched in melted butter before being topped with ice cream, fresh cream and a drizzle of honey.
Our Strawberry Cream Shibuya Honey Toast came with chopped strawberries and a drizzle of chocolate sauce. Several other flavors are available too, like Sticky Toffee, Chocolate, Cheddar Cheese and Matcha.
The Mille Crêpes here were recommended to us. We got one original and one matcha. The individual crêpe slices were really thin and soft, layered with smooth fresh cream. The general consensus was that the original surpassed the matcha one due to the latter being light on the matcha flavor.
The Chocolate Mud Brownie came beautifully presented with a scoop of vanilla ice cream, a squeeze of fresh cream, and a drizzle of chocolate sauce. The slightly warm brownie was soft and rich in chocolate flavor, a perfect complement for the creamy, cold ice cream.
I expected the Skillet Cookie to come in a bigger portion but upon first bite, I realised why. It was REALLY rich, buttery, and sweet. Definitely not for the faint-hearted. But if you have a mega sweet tooth, then order this. The cookie was served warm and slightly soft and gooey in the middle.
Website: http://www.afteryoudessertcafe.com
Petite Audrey
Petite Audrey is known for its unique offerings. The food they serve have a mix of Thai and Italian influence. The restaurant is beautifully decorated and is definitely the place to go if you want to spend a chill afternoon over sweets and savories a la Breakfast at Tiffany's.
27. Thai Tea Crêpe
At first look, the Thai Tea Crêpe seemed sickeningly sweet and off-putting, but surprisingly it wasn't. The cake was super soft with paper thin layers sandiwiched with smooth cream and then liberally doused with a Thai tea infused sauce. We didn't try their Milo Volcano Crêpe Cake, but it is also highly popular with diners.
28. Sizzling Milo Roti
Along with the cake we had something different – Their Sizzling Milo Roti was served hot on a griddle. This is the atas version of the Banana Chocolate Roti served at night markets. Honey infused Roti Prata pieces are served on a hot cast-iron pan along with Milo crumbles, Milo powder, ice cream, and marshmallows. It is then drizzled with Milo sauce by the waiter, giving off its characteristic sizzle sounds.
The Deep Fried Fluffy Egg Omelette came to our table in a tall cylindrical shape and a sweet chilli sauce at the side. Though it was nothing to shout about, the fluffiness would appeal to people who want something different than the usual eggs. The excessive oil put me off though.
Address: 418 4th floor. Siam Center, Rama1 Road., Pathumwan แขวง ปทุมวัน กรุงเทพมหานคร 10330, Thailand
Operating Hours: 10am – 10pm daily
Mr Jones' Orphanage
Another popular cafe around the Siam area is Mr Jones' Orphanage well known for its cute interior furniture and design. The inside of the cafe is decorated with loads of teddy bears and railway tracks hung from the ceilings. Upon entering, a medley of gorgeous cakes in their stands, instagrammed by diners 56478 times, greet you. It's something I was guilty of too.
Unfortunately, their cakes are nothing to shout about. The prices are pretty steep for Bangkok, with a single slice of cake priced not too far from that of Singapore's (SGD$5-6). The Hot Chocolate though, is something different as it comes in 3 different varieties – dark, milk, and white.
Website: https://www.facebook.com/mrjonesorphanage
– POPULAR BANGKOK MAIN DISHES –
Dishes with Rice
29. Thai Duck Rice (Khao Na Bpet)
There are two types of duck commonly eaten in Thailand – Roast Duck (Ped Yang) and Braised Duck. Though the duck rice from Singapore and Thailand look similar, the sauce ladled on the rice tastes slightly different, with the Thai version tasting more flavorful.
30. Chicken and Rice (Khao Man Gai)
One of the favorite dishes of the Thais, it is usually priced between 25-30 Baht (~SGD$1). It is essentially the same as Singapore's Hainanese Chicken rice. The one we had at Eathai @ Central Embassy was much better than the ones I've had in Singapore's food courts. The rice is soft and not overly oily while still retaining the delightful fragrance of chicken.
31. Braised Pork Knuckle on Rice (Khao Kaa Moo)
Similar to Singapore's Braised Pork Trotters (Ter Ka) usually eaten with Bak Kut Teh, Thailand's version is served chopped into bite sized pieces then topped onto white rice, with or without vegetables on the side. A good one has meat that is melt in your mouth tender, just the right fat to meat ratio and a braised sauce well permeated into the meat.
32. Pineapple Fried Rice (Khao Op Sapparot)
Not a rare sight in Singapore considering we can even get this dish from zi char stalls, Singaporeans should be familiar with Pineapple Fried Rice. However many stalls in Singapore execute this dish poorly, often using unripe pineapples, low grade rice and yellow colouring to cook it with nary a hint of pineapple. The Thai Pineapple fried rice we got used soft Thai jasmine rice and came beautifully presented in a hollowed out pineapple.
33. Thai Fried Rice (Khao Pad)
Thai Fried Rice is a typical variety of Fried Rice dish of Central Thai Cuisine. The difference between Singapore's version is the type of rice – Thai jasmine instead of long grain. I personally prefer Thailand's softer, shorter grain of rice. It can be served stir-fried with chicken, pork,or seafood.
34. Thai Sticky Rice (Kow Neuw)
In Singapore, our main source of carbohydrates is the usual long grain rice. In Thailand, many Thais eat their meals with sticky rice, also called glutinous rice. It has a chewy texture to it and can also be seen served in desserts like mango and durian sticky rice. In Thailand, this carb dish is served in a bamboo basket.
35. Chicken with Basil and Egg on Rice (Pad Gra Pao)
Basil is a type of herb commonly found and used in Thai cuisine. Instead of chicken, pork can be used. The meat is minced and stir-fried with basil leaves and served on top of rice, usually with a fried egg on the side. This dish can get pretty spicy!
36. Thai Chicken Biryani (Khao Mok Gai)
Very similar to the Nasi Biryani we find in Singapore, this dish can be found in many places in Thailand from street hawkers to food courts and restaurants. This is a heavily spiced dish with Indian influence and is usually served with a sweet chilli sauce or a cucumber vinegar sauce.
Dishes with Noodles
37. Stir-Fried Rice Noodles (Pad Thai)
This has to be one of the most popular dishes of Thailand and also my favorite. Thin rice noodles are stir-fried with fish sauce, eggs and seafood/chicken/pork and is usually slightly sweet. After the noodles are cooked, they are further topped with mounds of white sugar, peanut shavings and dried chilli flakes finished with a squeeze of lime. Sweet, sour, spicy and salty – check check check check.
38. Stir Fried Glass Noodles (Pad Woon Sen)
Glass noodles are made out of Mung bean or green pea flour and turn transparent when cooked. It is a light dish which is stir fried with a variety of ingredients. They absorb most of the sauce they are cooked with so the sauce has an essential role to play for a flavorful Pad Woon Sen.
39. Thai Wanton Noodles
Very similar to Singaporean style wanton noodles, Thai's one also features springy yellow noodles mixed with a fragrant pork lard sauce and topped with green vegetables and thin slices of char siew (BBQ pork). For a slurp-worthy bowl of wanton noodles, head over to Sab x2 Wanton noodles near the Pratunam area, perpetually packed with Singaporeans.
40. Boat Noodles (Kway Teow Reua)
Served cheaply and in really small portions, these noodles were originally served from boats along Bangkok's rivers. These days boat noodles can be found served in restaurants or at food courts, but still continuing the practice of being served in small portions. Thin rice noodles are used and each bowl can cost as low as 10 Baht (S$0.30- $0.40)
41. Dry Fried Rice Noodles (Pad See Ew)
Pad See Ew is a pretty popular dish on the Thai menu and is usually fried with ingredients like green vegetables, egg, and meat/seafood.
Soups/ Curries
42. Hot and Sour soup (Tom Yum Goong)
Some say after you've tried the authentic Tom Yam Goong from Thailand, you'll never want any more from Singapore. The authentic ones, unlike the types we find in Singapore, rank highly on the sour and spicy scale and are definitely not for the weak hearted.
43. Massaman Curry
Massaman curry is less popular as the other popular red and green curries. Unlike them, this curry is relatively milder and slightly sweet. Beef, lamb, and mutton are usually cooked in this curry.
44. Yellow Curry
One of the recommended dishes of the food court Eathai has to be this Sea Crab Meat and Crab Roe Southern Yellow Curry. The fresh vegetables are placed on the side with a bowl of harmless looking yellow curry filled with soft crab meat and some blanched rice noodles.
Diners can add any amount of curry and vegetables to be mixed together. Beware, for the spiciness of the yellow curry hits you after you've swallowed it. We had to order many more drinks to quell the heat but I can't deny I loved the kick.
45. Green Curry
Some people might be put off by the strong color of this dish but the color is actually derived from the green chillies used. It is made with mainly coconut cream and green chillies and is sweet instead of spicy. The green curry from Platinum Food Court that we got was pretty meh though.
46. Red Curry
The difference in the color of these curries lies in the ingredients used. For red curry, it is made with these ingredients – a red curry paste made with red chili peppers, shallots, garlic, galangal, lemon grass, coriander roots, peppercorns, salt, shrimp paste and kaffir lime zest.
Salads
47. Pomelo Salad (Yum Sum O)
This has to be one of the most interesting salads I've ever eaten. The Thais are amazing at coming up with dishes featuring a complex mix of flavors. The pomelo salad from Eathai has small pieces of juicy pomelo tossed with savory and sour dressing.
With the mix are also small crunchy bits which gives bite to this salad. Munching through it is pretty much an adventure. Betel leaves and some chilli padi pieces are also served along to be wrapped around the pomelo salad.
48. Green Mango Salad (Yam Mamuang)
There is not much difference between mango or papaya salads. A good mango/papaya salad has to have the fruit finely sliced into thin strips, well marinated and finally topped with some nuts for a crunch.
49. Thai Green Papaya Salad (Som Tam)
This salad uses unripe papayas which impart a slight tang to this dish. It is often thought as a sweet salad, but it is actually a savory one.
50. Grilled Pork with Dressing (Nam Tok Moo) – Meat Salad
We were quite put off by the looks of this plate of meat at first sight, but when we took a piece, we were actually wowed by it. Thin slices of pork are tossed in a light, savory dressing which helped counter the jelat-ness of this meat-heavy dish.
Final Thoughts On Bangkok Food
I love how Thai food has such a complex mix of flavours. A single dish can comprise of almost all the different tastes – sweet, sour, spicy and salty while yet being made using simple, humble ingredients like mangoes and papayas. After our time in Bangkok which I've documented on my Instagram, I'm pretty confident I can walk into a Thai restaurant and order my meal in Thai.
There we have it, 50 different types of food you can find in Bangkok to try next time you're in the Land of Smiles!
Enjoy!
TheSmartLocal 2015 Guide To Bangkok: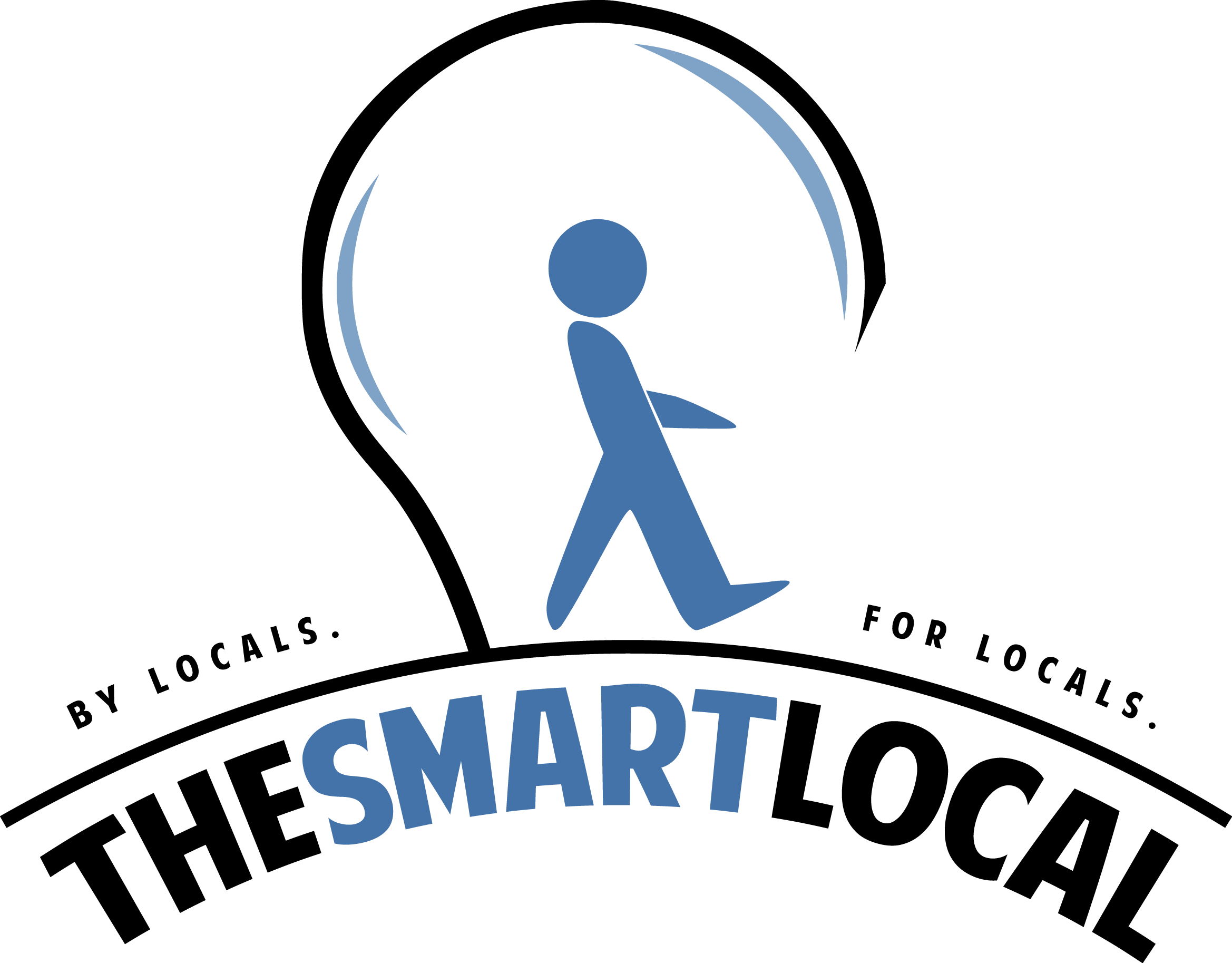 Drop us your email so you won't miss the latest news.