Best Local Malaysian Food
No overseas visit is complete without indulging in the most delicious local fare the country has to offer. What's a trip to Malaysia without trying some popiah or nasi lemak?
Local food can be found everywhere in Malaysia and in this article we suss out the best spots for your local food fix. We turn to the capital of Malaysia, Kuala Lumpur, and also show you some of the most famous places to try these local foods. Here are 25 famous local Malaysian food to try before you die.
1. Popiah
What is Popiah?: This Malaysian roll usually consists of radish, bean sprouts, egg, shallots, and cabbage wrapped in a thin paper-like crepe smeared with a tasty sweet-and-savoury sauce. A scrumptious albeit potentially messy appetizer, each bite offers bursts of flavours that will leave you hungry for more.
Our favourite places to get this:
Taman Tun Dr Ismail Night Market (Sundays)
9-25, Jalan Tun Mohd Fuad 3, Taman Tun Dr Ismail, 60000 Kuala Lumpur
OUG Night Market (Thursdays)
42, Jalan Hujan Rahmat 2, Taman Overseas Union, 58200 Kuala Lumpur
2. Rojak Buah
What is Rojak Buah?: A mix of local fruits and vegetables such as pineapple, jicama, mango, papaya, jambu air (rose apple), bean sprouts, and yau char kwai (fried dough fritters) doused in a thick, shrimp paste dressing and crushed peanuts, rojak buah is a tantalising treat with a medley of fruity, sour, sweet and umami flavours, topped with a whole lot of crunch.
Usually served with bamboo skewers instead of forks, you might get your hands dirty with the sticky dark dressing, but rest assured, this one is worth the mess.
Our favourite places to get this:
Rojak Buah Special (Food truck)
1-25 Jalan Tun Mohd Fuad 3, 60000 Kuala Lumpur
Pasar Seni (Central Market)
10, Jalan Hang Kasturi, 50050 Kuala Lumpur
3. Indian Rojak
What is Indian Rojak?: Indian rojak, on the other hand, contains dough fritters, bean curd, bean sprouts, cuttlefish, prawn fritters, cucumber, and a hard-boiled egg topped with a sweet peanut dressing. Its many deep fried elements lend a satisfying crunch in every mouthful, making this an addictive mid-day treat you won't regret.
Our favourite places to get this:
Rojak Bellamy (Restaurant)
Lengkok Bellamy, Bukit Petaling, 50460 Kuala Lumpur
Kak Zah Rojak Pasembur (Food truck)
Jalan Setiawangsa 9, Taman Setiawangsa, 54200 Kuala Lumpur
4. Appam Balik
What is Appam Balik?: This one goes by many labels, ban jian kuih, martabak manis, terang bulan, and peanut turnover, to name a few. Available with a thick and chewy shell; or a thin and crispy one, the usual choices of fillings are corn, red bean, coconut shavings, sugar, and crushed peanuts.
Both shells are definitely worth a try, but we personally recommend the crispy ones ('cause we're lazy chewers).
Our favourite places to get this:
Apam Balik Nusantara (Food truck)
46-62, Jalan Raja Alang, Kampung Baru, 50300 Kuala Lumpur
Pasar Malam Taman Selasih (Tuesdays and Fridays)
26-38, Jalan Selasih Indah, Taman Selaseh, 68100 Batu Caves, Selangor, Malaysia
5. Pisang Goreng
What is Pisang Goreng?: Sweet, soft banana encased in a crisp, flaky batter, pisang goreng, or fried banana fritters, is a local delight that never gets old. Be it to end a good meal or while walking the streets of KL, this treat is perfect for any occasion, so if you're in town, don't pass up the chance to try it!
Our favourite places to get this:
NPG Cafe
Kelumpuk Cempaka Block 52, 54200 Kuala Lumpur
KL Downtown Night Market
Jalan Yaacob Latif, Cheras, 56000 Kuala Lumpur
6. Roti Bakar (Butter Kaya Toast)
What is Roti Bakar?: A popular breakfast item, this light yet satisfying bite proves that sometimes the sum of parts really is greater than the whole. While regular kaya toast and buttered toast taste fine on their own, together they are a drool-worthy match made in food heaven.
For the full Malaysian experience, we recommend you wash it down with some hot milo or teh tarik.
While coffee shops aren't as commonplace as they used to be, you can find roti bakar at:
Ah Weng Koh Hainan Tea (Food court)
Pasar Besar Bukit Bintang, 55100 Kuala Lumpur
Yut Kee Restaurant
Jalan Kamunting, 50300 Kuala Lumpur
7. Keropok Lekor
What is Keropok Lekor?: Keropok lekor (fish crackers or fish sausage) is a local favourite, and for good reason. Salty, oily, and flavourful, it can be thin and crunchy or thick and chewy; and when dipped in a signature sweet chilli sauce, it's basically a party in your mouth.
Our favourite places to get this:
Rasta @ TTDI
Jalan Datuk Sulaiman, Kampung Sungai Penchala, 60000
Kuala Lumpur Night Market (Tuesdays)
Jalan Bangsawan, Bandar Tun Razak, 56000 Kuala Lumpur
8. Yam Cake
What is Yam Cake?: A Chinese side dish, yam cake can be steamed or fried, the latter resulting in a crusty skin; and is usually topped with fried shallots, french onion, and cut chilli.
The mild flavours go very well with dim sum dipping sauce and chilli sauce, with which it is usually served. If you prefer a less dense texture, then opt for Chinese radish cake, a similar-tasting alternative.
Available at dim sum restaurants, food courts and outdoor markets such as:
Wai Sek Kai Hawker Centre
Jalan Sayur, Pudu, 55100 Kuala Lumpur
Kepong Baru Night Market (Tuesdays)
12-26, Jalan Lang Kuning, Kepong Baru, 52100 Kuala Lumpur
9. Ramly Burger
What is a Ramly Burger?: At less than RM 5 (USD 1.4) apiece, this is undoubtedly one of the cheapest burgers in town. While you won't be getting any Australian grain-fed beef, Swiss cheese, or any of that fancy schmancy stuff from their roadside stall, the regular offerings of cheese, beef and chicken are worth their salt.
Besides, cheaper burgers means more burgers, which is never a bad thing, right?
Ramly Burger stalls are familiar sights on Malaysian streets but also available at:
Ramly Burger Restaurant
7, Jalan Kampung Pandan, 55100 Kuala Lumpur
Ramly Burger Stall
301-337, Jalan Sepakat 8, Taman United, 58200 Kuala Lumpur
Lingkungan Budi, Bangsar, 50603 Kuala Lumpur
10. Banana Leaf Rice
What is Banana Leaf Rice?: Rice served with a selection of fried fish, chicken, vegetables, and Indian curries and dahls, and papadom, on a signature banana leaf, this is a native Indian dish that Malaysians know and love. The different elements each add an extra facet to the meal, giving you an infusion of flavours that vary with every mouthful.
Our favourite places to get this:
Sri Nirwana Maju
39-53, Jalan Telawi 3, Bangsar Baru, 59100 Kuala Lumpur
Vishal Food and Catering
17, Jalan Scott, Brickfields, 50470 Kuala Lumpur
11. Nasi Dagang
What is Nasi Dagang?: Nasi dagang consists of coconut milk-infused brown rice typically accompanied by a generously-spiced fish curry called gulai ikan tongkol, sambal, hard-boiled egg, and pickled vegetables. A medley of spicy, sweet, sour, salty and fresh, we guarantee it will leave you craving for more.
Our favourite places to get this:
D'Cengkih Restaurant
6, Jalan Tun Mohd Fuad (Taman Tun Dr Ismail), 60000 Kuala Lumpur
Suraya Seafood
Kampung Baru (Jalan Raja Muda Musa), 50300 Kuala Lumpur
12. Asam Laksa
What is Asam Laksa?: A dish that doesn't hold back on flavour, asam laksa comprises rice noodles in a fish-based broth with flaked ikan kembung (mackerel), shredded cucumber, onions, red chilli, pineapple, torch ginger and a garnish of mint leaves. Usually served with shrimp paste, the dominantly sour hints are balanced by sweet and savoury notes, resulting in one very delicious meal, need we say more?
Our favourite places to get this:
Petaling Street
42-132, Jalan Petaling, 50000 Kuala Lumpur
Taman Connaught Night Market (Wednesdays)
Jalan Cerdas, Taman Connaught, 56000 Kuala Lumpur
13. Nasi Lemak
What is Nasi Lemak?: A Malaysian classic, we love this meal of coconut milk-infused rice, sweet, spicy sambal, hard-boiled egg, and condiments of roasted peanuts and ikan bilis (anchovies) because it's cheap and good. Usually eaten with fried chicken, this satisfying meal will only set you back — at most — a mere RM10.
Our favourite places to get this:
Nasi Lemak Pak Hasan
39-47, Jalan Raja Abdullah, 50300 Kuala Lumpur
Nasi Lemak Mak Wanjor
10, Jalan Raja Muda Musa, Kampung Baru, 50300 Kuala Lumpur
14. Fish Head Bee Hoon
What is Fish Head Bee Hoon?: Rice vermicelli served with steamed or fried fish (usually snakehead), and pickled vegetables in a milky fish broth; the addictiveness of the sour-ish soup and the salty fish is the real deal. You can modify your meal, substituting the fish for fish balls or tofu, or omitting the evaporated milk,leaving you with a clear broth. Still in our opinion, nothing tops the original.
Our favourite places to get this:
Woo Pin Fish Head Noodles
Jalan 2/109e, Taman Danau Desa, 58100 Kuala Lumpur
Goon Wah Restaurant
Jalan Kuchai Jaya, Taman Kuchai Jaya, 58200 Kuala Lumpur
15. Chicken Rice
What is Chicken Rice?: This Hainanese staple is arguably one of the most common features in Malaysian hawker centres and Chinese restaurants. The flavourful, yellow-tinged, oily rice is prepared with chicken broth and sometimes pandan as well, making it a perfect base for fragrant roasted or steamed chicken. You can also have it with barbecued pork or pork belly, or just go ahead and have all three because #yolo.
Our favourite places to get this:
Restoran Nasi Ayam Chee Meng
1-12, Jalan Klang Lama, Taman Hock Ann, 58100 Kuala Lumpur
Nam Heong Chicken Rice
34-62, Jalan Sultan, 50000 Kuala Lumpur
16. Char Kuey Teow
What is Char Kuey Teow?: Stir-fried chinese flat noodles with whole prawns, cockles, bean sprouts, and chinese chives, this dish, one of the national favourites. Boasting a delicious salty taste that cannot be adequately put into words, char kuey teow is a feature at every hawker centre, and one you simply have to try for yourself.
Our favourite places to get this:
Downtown Cheras
Jalan Yaacob Latif, Cheras, 56000 Kuala Lumpur
Mali's Corner
Jalan Taman Ibu Kota, Taman Ibukota, 53300 Kuala Lumpur
17. Wan Tan Mee
What is Wan Tan Mee?: This Cantonese noodle dish is simple comfort food at its best. Sweet barbecued pork and crunchy prawn dumplings (either fried or boiled) complement the savoury noodles, resulting in a near-flawless meal. We recommend separating the noodles from the broth since the flavours are more concentrated that way.
Our favourite places to get this:
Wan Tan Mee Uncle (Food truck)
4-10, Jalan Rembia, Bukit Bintang, 50200 Kuala Lumpur
Koon Kee Wan Tan Mee
15-19, Jalan Hang Lekir, 50000 Kuala Lumpur
18. Tau Fu Fah
What is Tau Fu Fah?: Silky smooth and sweetened with gula melaka, this soybean pudding is very popular in these parts, sold from trucks on the street and in mall shops alike. We suggest ordering a glass of soya milk or soya cincau (grass jelly) to go with it. If you're feeling more adventurous, a slightly firmer, more jelly-like variation we call soya pudding is also catching on, as well as other soya-infused treats, such as soya ice cream, and even Tau Fu Fah coffee!
Our favourite places to get this:
Petaling Street
Jalan Hang Lekir, Kuala Lumpur
Uncle Lay
Jalan Hujan Emas 4, 58200 Kuala Lumpur
19. Nyonya Kuih
What is Nyonya Kuih?: Put away your mini cupcakes, the real gems are these bite-size treats. They come in all shapes and colours; commonly containing coconut flakes, pandan-infused flavours, kaya, and glutinous rice. The most common — and our favourite — ones are kuih koo, pulut tekan kaya, ondeh-ondeh, getuk-getuk, and kuih lapis.
These names might be hard to remember (we know, we had to Google 'em), but you can usually just point out of pick out the ones you want.
Our favourite places to get this:
Aroma Nyonya Kuih Stall
Kedai Kopi dan Makanan Chung Heong, No. 14-16, Lorong Ara Kiri 2, Lucky Garden, Bangsar, Kuala Lumpur
Nyonya Colours
The Gardens Mall (LG-230A), 59200 Kuala Lumpur
20. Air Batu Campur (Shaved Ice)
What is Air Batu Campur?: One of the few upsides of Malaysia's sweltering weather (apart from being a legit reason to hole up in bed with the AC on) is that it justifies treats like these. A heaping pile of smooth shaved ice, flavoured with condensed milk and syrup and topped with corn and red beans, ABC will easily take your mind off the heat, so don't sweat it!
Our favourite places to get this:
ABC Maluri
Jalan Burung Bebarau, Taman Bukit Maluri, 52100 Kuala Lumpur
Brickfields ABC & Cendol
86, Jalan Padang Belia, Brickfields, 50470 Kuala Lumpur
21. Air Mata Kucing (Cat's Tears)
What is Air Mata Kucing?: A cooling drink that contains longan and sea cucumber, this is the perfect thirst quencher for Malaysian weather. Whilst crying felines are probably not something you'd like to associate with your beverages, the name actually refers to the longan in the drink, which is locally known as mata kucing.
Our favourite places to get this:
Petaling Street
42-132, Jalan Petaling, 50000 Kuala Lumpur
Medan Selera Bangsar
Jalan Telawi 2 (Off Jalan Maarof, Bangsar Baru), 59000 Kuala Lumpur
22. Bubur Cha Cha
What is Bubur Cha Cha?: Bubur Cha Cha is a creamy, fragrant, mildly sweet dessert that contains cubed sweet potato, yam, and chewy tapioca pearls (sago). Pandan or screwpine leaves and coconut milk are used to create its distinctive aroma. Great as a palate cleanser, or whenever you're craving something sweet-but-not-too-sweet.
Our favourite places to get this:
Pudu Wai Sek Kai Hawker Center
Jalan Sayur (off Jalan Pudu), Kuala Lumpur
Lot 10 Hutong Food Court
LG Floor, Lot 10 Shopping Centre, 50 Jalan Sultan Ismail, 50250 Kuala Lumpur
23. Tze Char (Stir Fried Dishes)
What is Tze Char?: Think fresh, affordable cuisine with some crowd pleasers being salted egg mantis shrimp, hot plate sizzling squid, claypot vegetable curry, pork knuckle, stir-fried long beans, and fried chicken wings. An unassuming Chinese restaurant in a humble Sentul shoplot, you wouldn't think much of this place if it weren't for the huge crowd come dinner time.
Their dinner service starts at 5.30 pm, and on weekends, they usually have a full house by 7, so be sure to make a reservation or get there early!
Address:
43A-0-9, Jalan 3/48A, Sentul Perdana, Bandar Baru Sentul, 51000 Kuala Lumpur
24. Nyonya Food
What is Nyonya Food?: Popular Nyonya food includes the likes of salted egg squid, sambal petai, fried rice, turmeric chicken, and caramel custard. Auntie Nat's serves traditional nyonya dishes in a cosy setting that makes you feel right at home. What's more, if you fall in love with their homemade sambal — which you very well might — you can buy a jar of it to spice up your own cooking!
Address:
7, Jalan Sri Hartamas 7, 50480 Kuala Lumpur
5G, Signature Office, The Boulevard, Mid Valley, Lingkaran Syed Putra, 59200 Kuala Lumpur
25. Nasi Kandar
What is Nasi Kandar?: Nasi kandar is essentially rice with a selection of vegetables, meats and curries. Original Kayu Nasi Kandar offers one of the best nasi kandars in town. Other specialties include tandoori chicken, naans, and maggi goreng.
If you're there in a group or simply have a huge stomach for dessert, we highly recommend the roti tisu, a monstrous sweet flat bread doused in sugar and condensed milk, spanning three service plates. Crunchy and sweet, you might find roti tisu served at other establishments, but they just don't make 'em like this anywhere else.
Address:
Simpang Tiga Taman Melati (Jalan Terminal Putra)
Taman Melati, 53100 Kuala Lumpur
No.1 & 3, Jalan Dwi Tasik 1, Bandar Sri Permaisuri 1, Cheras, 56000, Kuala Lumpur
The Best Local Malaysian Food!
Malaysia might have 99 problems, but food is definitely not one of them. A melting pot of cultures (and flavours), the options are endless. Hence, it's no wonder that one of the most frequently asked questions around these quarters is "What to eat, ah?"
If we missed out any of your favourites, do let us know in the comments below!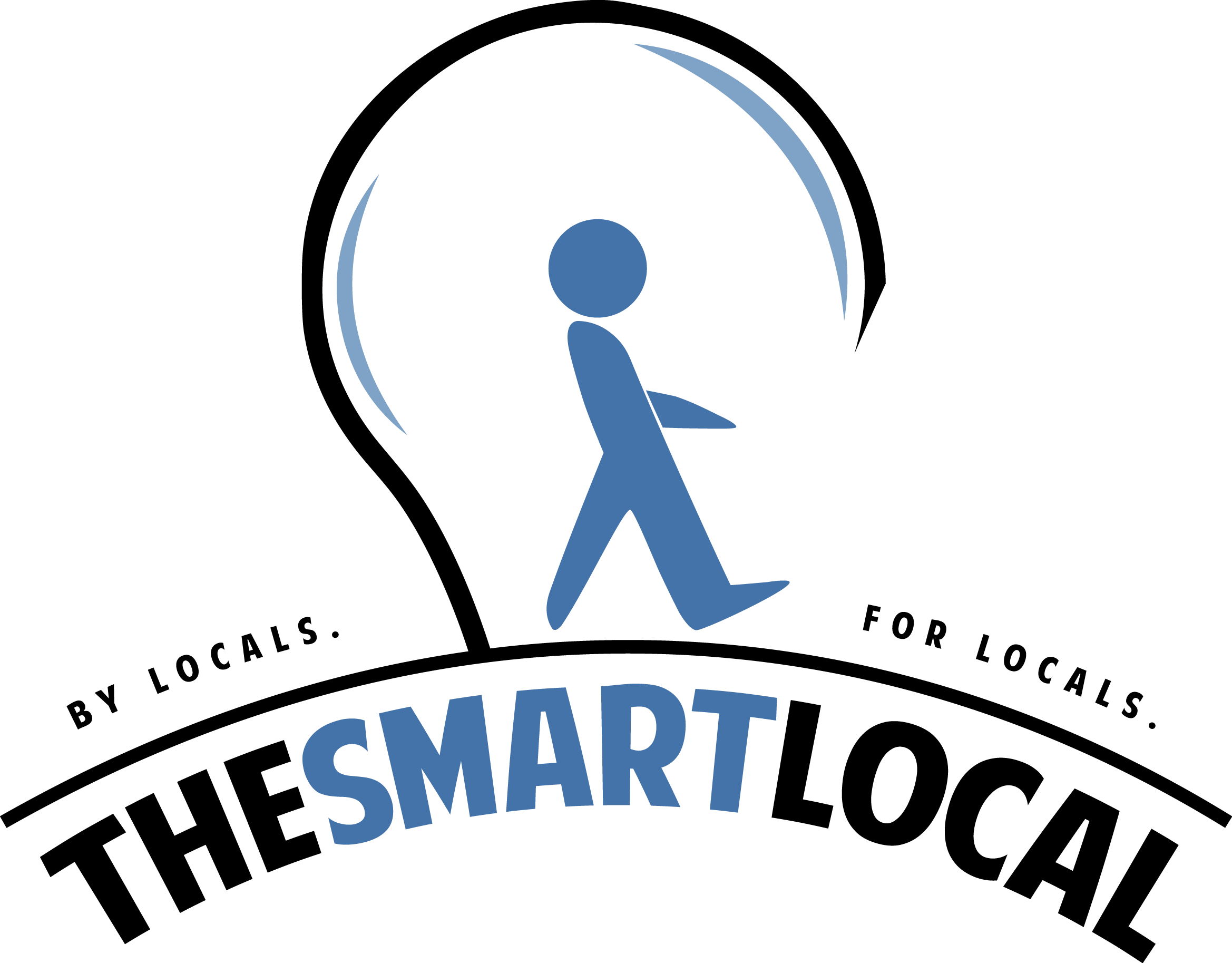 Drop us your email so you won't miss the latest news.