VTL to Australia from Singapore
---
It's been an excruciating period of close to two years without international travel. And now that vaccinated travel lanes have been launched, you might be yearning to hop out of Singapore and jump straight into a whole other country far, far away. A whole other continent, perhaps.
The opening of the Australia VTL from Singapore now makes travelling to the land of kangaroos, koalas, and top notch cafes possible once more. But before you rush off and impulse-book your tickets, read on to find out the full list of procedures you have to check off in order to take flight and enjoy a smooth vacation.
If you're not sure where to even begin planning your itinerary, we've also included some must-do activities in Australia, as well as DBS/POSB Card deals for flights, hotels, attractions and even PCR testing. After all, the more savings, the merrier!
Note: Information is accurate at the time of publication and may be subject to change in line with official travel guidelines.
---
1. Booking your VTL flight to Australia and back
---
Make sure your return flight is VTL-certified
---
This goes without saying, but when you book your flight with Qantas, Agoda, airasia or any other booking platform of your choosing, be absolutely sure that the flight you book back home to Singapore is a VTL flight.
Make sure to check the MFA website for a full list of designated VTL flights, conveniently sorted by airline. It's also a good resource to keep tabs on for news of travel developments, such as the VTL travel freeze which was imposed on 22nd December 2021.
The Aussie states that are accessible via the VTL for now are New South Wales, Victoria, and the Australian Capital Territory (ACT). Come 21st February 2022, more cities are set to open up – such as Brisbane and Adelaide.
Some other states are only open to returning Australian citizens and permanent residents, or the immediate family members who are travelling with them.
---
Average flight costs
---
With that out of the way, let's talk costs. Flights are pretty ex now, but that doesn't mean you have to break the bank for your Australia vacay. To give you an idea of the costs, here are the airfare prices for a flight to Sydney in mid-February 2022:

Image adapted from: Traveloka
The good news is – if you're a DBS/POSB Cardmember – you can enjoy discounts on your flight bookings and maximise your savings.
DBS/POSB flight deals
---
2. Apply for an Electronic Travel Authority (ETA) via the Australian ETA app
---

Australia's ETA system requires you to scan your passport and take a photo of yourself
Image adapted from: Google Play Store
With your flights settled, it's time to get your Electronic Travel Authority (ETA) pass ready. This electronic visa permits you to travel to Australia as a tourist for up to 12 months. Without it, your Australia vacay is nothing more than a pipe dream.
Applying for the ETA is quick, easy, and best of all, it's free. Simply download the AustralianETA app from the Google Play Store or App Store to submit your application. Have your passport on standby to scan, and make sure you're in a well-lit environment to snap the application photo.
While there is no hard deadline for when you should complete your ETA application, we recommend getting it settled at least 24 hours before you take off. This is because your application may take up to 12 hours to process – better to be safe than sorry!
---
3. Fill out your Australia Travel Declaration 72h before your flight
---
The next step to take in your vacay prep is to complete your Australia Travel Declaration (ATD). The ATD is a documentation of your identity and health status, which are especially important in light of the prevailing Covid-19 situation.
Below are the deets you have to fill out for the ATD:
Passport details
Proof of vaccination
Trip information
14-day travel history
Destination details
Contact details
The ATD needs to be completed at least 72 hours before your flight, so be sure to give yourself enough lag time to get it done. For more information on the ATD, visit the Australian Government's Department of Home Affairs website.
If you're travelling to Victoria, you'll also need to apply for an International Passenger Travel Permit from Service Victoria, on top of the ATD.
---
4. Settle your pre-departure PCR or ART test in Singapore
---

Image credit: Human Resources Online
You know the drill: PCR tests are mandatory for VTL flights from Singapore, and Australia is no exception to this rule. You can get this test done for roughly $98 – $200 at any MOH-approved clinic that provides Covid-19 testing.
The PCR test needs to be done at least 72 hours before departure, so make sure you get it done alongside your ATD.
You can also opt to do your PCR test via a housecall, but do note that this option is pricier, with rates from $195.
DBS/POSB Cardmembers can also get partner rates when booking their Covid-19 swab test with Doctor Anywhere, Healthway Medical and Minmed Group.
Update: The VTL-approved regions of Australia now accept proof of negative ART taken under medical supervision within 24 hours of flight's scheduled departure.
---
5. Take an on-arrival ART/PCR test in Australia
---
You'll also have to get either an ART or PCR test done within 24 hours of touching down in Australia, depending on the state you're visiting:
New South Wales: Perform a self-administered ART within 24 hours of arrival; register positive results only with Service NSW.
Victoria and Queensland: Perform a self-administered ART or PCR test within 24 hours of arrival.
South Australia: Undertake professionally-administered PCR test within 24 hours of arrival; quarantine until test is taken.
Western Australia: Undertake an ART within 12 hours of arrival
---
6. Adhere to other Covid-19-related safety procedures to stay safe in Australia
---

Image for illustration only
Image credit: @ptankilevitch
After your initial PCR test in Australia, there are still other Covid-19 safety procedures you have to adhere to. Depending on which part of Australia you travel to, the procedures will vary. For unvaccinated or partially vaccinated travellers, scroll to the section most relevant to you below. Otherwise, as of 21st December 2021, fully vaccinated travellers from Singapore need not serve the following quarantine periods.
---
New South Wales
---
Head over to your New South Wales accommodation and self-isolate for 72 hours. You will have to take the most direct route to reach your accommodation.
If you're staying for more than six days, you'll have to get a second PCR test done on Day 6.
---
Victoria
---
You will need to quarantine at your Victoria accommodation for seven days.
If you're staying for more than five days, you'll have to get a second PCR test between Days 5 and 7.
During your first 14 days in Victoria, you're expected to carry the following pieces of documentation on you:
Vaccination status (except children under 12 and 2 months)
Proof of ID, e.g. passport
Covid-19 PCR test results – for both on arrival and mid-trip
International Passenger Arrival Permit
---
Australian Capital Territory (ACT)
---
You will need to quarantine at your ACT accommodation for 72 hours. When you receive confirmation of a negative PCR test, you are allowed to leave quarantine at 11.59PM on Day 3.
If you're staying in Australia for more than six days, you'll have to get a second PCR test done on Day 6.
---
7. Decide on your accommodation in Australia
---
No pre-trip planning is complete without settling your accoms. With so many options scattered throughout Australia, we've narrowed down three places where you can take up lodgings during your holiday. Whichever you go with, make sure to use your DBS/POSB Card to score accommodation deals.
DBS/POSB accommodation deals:
Note: Prices are accurate at the time of writing and may be subject to change.
---
High Cross Randwick by Sydney Lodges, Sydney
---

Image credit: High Cross Randwick
Nestled in the heart of Sydney is the quaint High Cross Randwick by Sydney Lodges. A repurposed 1890 Victorian terrace, this hotel is a lovely blend of history and modernity.

High Cross Randwick's King Room
Image credit: Booking.com
Rates start from $128/night for a Queen Room and $140/night for a Standard Double or King Room via Booking.com. High Cross Randwick is also a short walk away from Coogee Beach, making it an ideal choice if you're planning beach activities during your stay.
Rates: From $128/night
Address: 7-9 Cuthill Street, Randwick New South Wales, 2031, Australia
Telephone: +61 2 9314 5553
High Cross Randwick via Booking.com
---
The Kimberley Grande Hotel, Kununurra
---

Image adapted from: Booking.com
If you're planning to visit the ancient Kimberleys, one of Australia's oldest and largest wilderness regions, check into the nearby Kimberley Grande Hotel. Tucked away in the outback region of Kununurra, this resort offers you a whole luxe experience – spa suites, a swimming pool, and all.

The stunning landscape awaits you right outside Kimberley Grande
Image credit: @thekimberleygranderesort
Priced from just $163/night via Booking.com, the clean and spacious Terrace King Room opens up to Kimberley Grande's beautiful tropical gardens so you can wake up to unrivalled views every day of your stay.
Rates: From $163/night
Address: 20 Victoria Highway, Kununurra 6743, Australia
Telephone: +61 1300 955 549
Kimberley Grande Hotel via Booking.com
---
Ovolo Nishi, Canberra
---

Ovolo Nishi's Creative Atrium Room
Image credit: Booking.com
If you're in the mood to splurge after stocking up your travel fund for so long, check into Ovolo Nishi, which is located in Canberra, the capital city of Australia. With rates starting from $264/night via Booking.com, this boutique hotel stands out for its artistic decor that is inspired by the aboriginal Ngunnawal people who once inhabited Canberra.

Ovolo Nishi's Original Atrium room
Image credit: Ovolo Nishi
Each room features a blend of muted greys, abstract art pieces, and wooden walls, lending it a soft and relaxed vibe that puts you in the mood for sleep. All the better to spend your 72-hour quarantine in comfort, and recharge for your holiday activities.
Rates: From $264/night
Address: 25 Edinburgh Avenue, Canberra 2601, Australia
Telephone: +61 2 6287 6287
---
8. Plan your itinerary for post-quarantine fun
---
As with any other overseas holiday, you'll want to plot your activity list to make the most out of your vacation time in Australia.
While you're Down Under, do take note of prevailing Covid-19 regulations in Australia. With effect from 15th Dec 2021, most regulations have been lifted, which will make your trip to Australia more enjoyable and worth the money. Here are the key points to take note of:
Mask wearing is only required on public transport, planes, and airports
No restrictions for non-critical retail shopping, restaurant dining, and hospitality
No person limit in event and entertainment venues
Check-ins are only required at the following locations:

Hospitals
Aged care facilities
Gyms
Places of worship
Pubs, small bars, and nightclubs
Whether you're visiting Australia for the first time or stumped on where to begin after not flying for close to two years, here are some definite musts to kickstart your Aussie itinerary:
---
Explore Melbourne's rich coffee and cafe culture
---

Image adapted from: @federalcoffeegpo
Where better to begin your Australia journey than Melbourne, home to some of the world's best cafes?
Renowned worldwide for its illustrious coffee and cafe culture, Melbourne blends the traditions of yore with modernity, as both coffee palaces from the 50s and contemporary cafes operate side by side in harmony.
If you're not sure where to begin your Melbourne cafes trawl, Klook is here to guide you with its Cafe Culture Walking Tour in Melbourne (from $111). You'll delve into Melbourne's storied cafes and coffee history through this tour, which charts the city's evolution from traditional coffee palaces to modern cafes.
Make sure you come hungry – and thirsty for coffee – as there'll be plenty of stops along the way for you to satisfy your pangs.
---
Embark on a grand tour of Sydney's must-visits
---
For those who want to cram as many tourist must-visits into their itinerary as possible, Klook has an "Ultimate Sydney Attractions Pass" (from $55) that'd be right up your alley.

No trip Down Under would be complete without getting up close and personal with kangaroos
Image credit: Klook
Based on your areas of interest and how much time you've set aside for Aussie adventures apart from eating and shopping, you can create the ideal itinerary of two to four attraction visits. Choices include the Sea Life Sydney Aquarium, Sydney Tower Eye, Wild Life Sydney Zoo, and Madame Tussauds.

Get a bird's-eye view of the entire city at Sydney Tower Eye
Image credit: Klook
The special attraction pass offers savings of up to 40% off, and guaranteed visitation slots at your preferred timing so you don't have to queue for hours or clamour for limited tickets. Certain options also come with transportation as well as meals and beverages, so you can take a break from the planning and decision-making, and just savour the attractions fully.
If you're a DBS/POSB Cardmember, you can save up to $60 when you plan your itinerary via Klook. Simply use the following promo codes when you check out with your DBS/POSB Card:
DBSVTL10OFF: $10 off (min. spend of S$60)
DBSVTL50OFF: $50 off (min. spend of S$300)
DBSVTL60OFF: $60 off (min. spend of S$400)
Promo valid till 30th June 2022.
Find out more about Klook's DBS/POSB deals.
---
9. Book a Pre-Departure Test before flying back to Singapore
---
Your holiday is ending and it's time to head home. But before you do that, make sure you get your Covid-19 tests in order. To start, get a pre-departure test at least 48 hours before you depart from Australia.
The pre-departure test does not have to be a PCR test; you can also get a professionally-supervised Antigen Rapid Test (ART) done instead – this gives you your results in just 30 minutes.

Image credit: Josiah Neo
To make things easier for yourself, we recommend that you get an ART done. Histopath offers a professionally-administered ART service at AUD$59 (~S$57.88) at Sydney International Airport (New South Wales), Melbourne Tullamarine Airport (Victoria), and Brisbane International Terminal (ACT). To book your slot, simply register and pay through the Histopath online registration form.
Alternatively, if you did your second PCR test within 48 hours before your departure, the results are valid as a stand-in for the pre-departure test.
---
10. Book a PCR test on arrival in Singapore
---

Image credit: Changi Travel Group
Upon returning home to Singapore, you have to take one final on-arrival PCR test which costs $125 and can be booked via the Changi Airport Group Safe Travel Concierge. Once the test is complete, you'll have to head straight home and await your results via SMS or HealthHub – take this time to nurse your jet lag and recuperate from that post-trip withdrawal.
---
11. Perform ART tests under supervision at Quick Test Centres
---
In addition, VTL travellers entering Singapore from 23rd January 2022 will have to do unsupervised  and self-administered ART tests on Days 2, 4, 5 and 6 of their arrival, and supervised ART tests at a designated Quick Test Centre on Days 3 and 7.
If you're fully vaccinated, you may qualify for exemption from these tests. Check out the Fully Vaccinated & Recovered Traveller checklist to see if you tick all the boxes.
---
Save on your Australia VTL trip with DBS/POSB Card travel promos
---
With all the hidden costs you have to foot by flying via VTL, you'll want to try to save where possible. Luckily for you, if you're armed with a DBS/POSB Card, you'll be able to save a tidy sum on your flights, hotel bookings, and trip activities.
What we've covered so far is but a small fraction of what DBS/POSB has to offer. Check out the  DBS Traveller Kit for even more deals, including travel and health insurance coverage, rental car services, and even duty-free shopping offers. For a comprehensive breakdown, check out our full DBS Traveller Kit guide.
It'll be a breeze as long as you use your card to pay for your flights, accommodation and all the other goodies you'll be purchasing on your Aussie trip.
With your DBS/POSB Card in hand, you can set on your travels with a greater peace of mind, and more savings to reap.
---
This post was brought to you by DBS.
Cover image adapted from: @federalcoffeegpo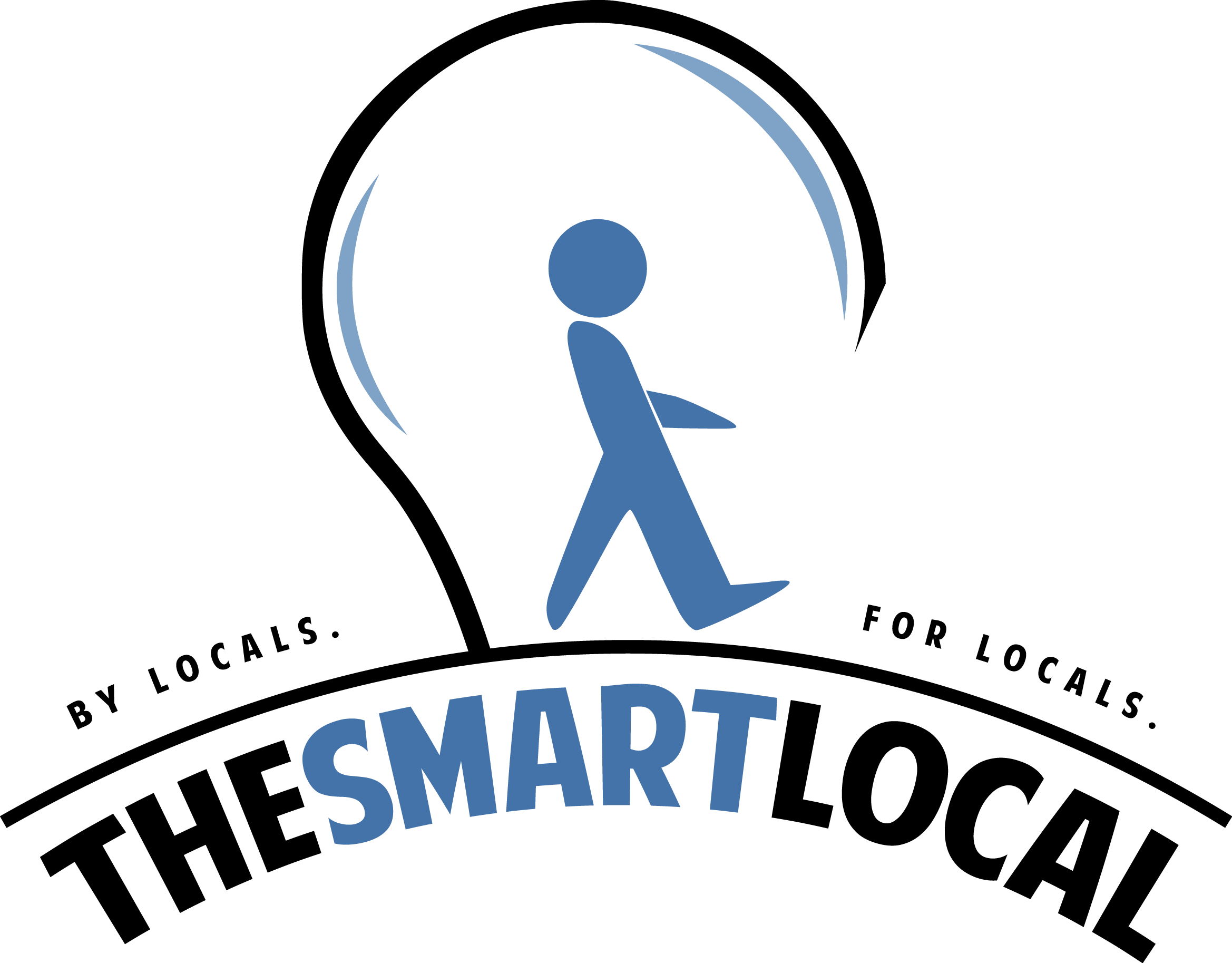 Drop us your email so you won't miss the latest news.