Stand Up For Your Singaporean Foodie Pride This August
It's impossible to miss the arrival of National Day with the Singapore flag plastered across all of our roads and HDBs. Let's celebrate our home and live up to our national pride as hard-core foodies. There's no better time to indulge, as a slew of new eateries just hit the streets – and they'll make your mouth a watering hole.
From out-of-this-world milkshakes to hearty British grub, here are 20 new cafes and restaurants to try in our ever-changing lion city this month!
– Cafes –
1. Café Patissez
From left: Pretzella, Sneaky Freak, Muddy Pat, Mint Condition
Source: @chocolatetbasil
The original Freakshakes ($16) from Canberra have landed in Singapore. Café Patissez is the creator behind the worldwide craze for over-the-top milkshakes. Think the ultimate indulgence – blended ice cream topped with slabs of cake, cookies, and whipped cream.
Source: @jasmineangyap
Apart from their sinful must-have Freakshakes, you can also have Brekkie All Day ($13 – $25), Burgers ($19 – $25) and Salads ($15) at their brand new outlet in Holland Village.
Address: 118 Holland Avenue #01-06, Singapore 278997
Telephone: 6262 3616
Opening Hours: 10am – 6pm (Mon-Wed), 10am – 10pm (Thu-Fri), 9am – 10pm (Sat-Sun)
Website: https://www.facebook.com/PatissezSG/
2. Matchaya
Green Tea Soft Serve
Source: @singaporeliciouz
Matchaya brings to you all kinds of green tea delights. After selling their signature teas at pop-up events, they've made a permanent landing at Tanjong Pagar.
Don't miss out on their original milk tea series including Matcha Latte ($4.50-$5.40) and Hojicha Latte ($4.90), with tea leaves imported all the way from Uji in Kyoto. Other crowd favourites include Houjicha Soft-serve ($5.90) and Macarons ($3).
Address: #01-72 Icon Village, 12 Gopeng St, Singapore 078877
Telephone: 9767 9811 / 9837 3187
Opening Hours: 12pm – 8pm (Sun-Wed), 12pm -10pm (Thur-Sat)
Website: www.matchaya.sg
3. A Poke Theory
Source: @peroro_
A Poke Theory will inspire you to eat healthy. Pronounced "poh-kay", it's a fast food-first concept founded by a brother and sister team. It's still fast food – as in it's served up fast – but is infinitely healthier than burgers and fries.
Feel rejuvenated with their Hawaiian Poke Bowls ($11.50) and superfood Smoothie Bowls ($6). This cafe is also the first to bring popular T2 tea infusions from Melbourne. Give your senses a treat with their fresh foods and artful plating!
Address: 27 Boon Tat Street, Singapore 069623
Opening Hours: 8am – 6pm (Mon-Fri), 9am – 3pm (Sat), Closed on Sun
Website: http://www.apoketheory.com/
4. Small Potatoes Ice Creamery
The famous purple yam soft serve has arrived on our shores. No longer do we need to travel to Causeway Bay in Hong Kong for these sweet treats.
You'll find only two flavours of soft serve here: Japanese Purple Kumamoto Yam and Himalayan Sea Salt. If you can't settle on any, go straight for the Mixed Ice Cream Cone ($5.50) that's one of their most popular items. Find out more in our review here!
Address: 10 Sinaran Drive, Square 2, B1-131 Singapore 307506
Telephone: 6352 2661
Opening Hours: 11am – 10pm (Mon-Sun)
5. Common Chefs Cafe & Bakery
Source: @lendeliz
Common Chefs is a cosy cafe and bakery for those living in the North. This place will make you want to laze there all day, with its vintage decor and pretty flowers placed on every table.
Source: @silwj
Find decent coffee and comfort food like burgers, pies and waffles here at very affordable prices. A unique offering is Firehouse Burger ($13), featuring a beef burger with a fiery Asian sambal sauce. Also, try their Charcoal Waffle ($7.50) that's light and crisp.
Address: 8 Jalan Legundi #01-13, Singapore 759274
Telephone: 6659 1208
Opening Hours: 11.30am – 9pm (Mon–Thu), 11.30am – 10pm (Fri), 10am – 10pm (Sat-Sun)
Website: http://www.commonchefssg.com/
6. Ajoomma Korean Dessert Cafe
Mango Bingsu
Source: @hazeldiary_
Finally, there's something other than roti prata and tau huay for hungry souls past midnight. Beat the heat with an array of Korean desserts at Ajoomma, which opened opposite Wala Wala at Holland Village.
They serve delicious bingsus, waffles and toasts – all with an abundance of toppings. And couch potatoes won't even need to step out of the house, as they provide deliveries too!
Address: Holland Village, 36 Lorong Mambong, Singapore 277693
Telephone: 6816 2996
Opening Hours: 11.30am – 3am (Mon-Sun)
Website: https://www.facebook.com/Ajoomma.KDC/
7. Ministry of Durian
Source: @ministry_of_durian
It's the durian season again and you can now enjoy these creamy fruits in a cool air-conditioned environment. Expect the freshest durians, which are harvested and brought into Singapore within 12 hours after falling off trees.
Source: @ministry_of_durian
More than a no-frills cafe than your typical dusty roadside durian stall, Ministry of Durian will transform the way we see durians. Their website is almost like a dummies guide to durians, and they also deliver these thorny fruits. Have durian parties at home, and order durians while overseas with their international delivery service to various countries using odourless vacuum packing.
Address: 398 Upper Paya Lebar Road, #01-05 Prestige Point Singapore 534986
Opening Hours: 1pm – 11pm (Mon-Sun)
Website: http://ministryofdurian.com.sg/
8. KOOKS Creamery
Source: @seeintear
Source: @suezannee
There's always room for more ice cream. And it's definitely the case at KOOKS Creamery, which has ditched mainstream waffles, and introduced warm molten cookies instead. Somehow, the space for desserts in my stomach just got bigger.
The signature Molten Lava Cookie Set ($8.50) comes with a molten cookie that's either Matcha or Chocolate, topped with a scoop of ice cream. Be spoilt for choice with an array of unique ice cream flavours ranging from raspberry lychee, rock melon to nougat.
Address: 211 Serangoon Avenue 4, #01-02, Singapore 550211
Opening Hours: 12pm – 10pm (Sun-Thu), 12pm – 11pm (Fri-Sat), Closed on Mondays
Website: https://www.facebook.com/kooks.creamery/
9. AnnaBella Patisserie
Source: @annabellapatisserie
This Japanese-French inspired bakery is not known to many, but their hand-crafted macarons are one of the best in Singapore. Fun fact: The founding chef spent over a decade travelling to world-class bakeries to taste and develop the perfect recipe!
Indulge in their Premium Macarons ($3.80) that include irresistible flavours like Speculoos, Yuzuki and Creme Brulee. You can also order them online and customise macarons to suit your preferences – less sweet, any colour and any flavour (including durian).
Use your DBS/POSB card for 40% off your first time purchase.
Address: The Commerze @ Irving 1 Irving Place, #02-23, Singapore 369546
Telephone: 6591 8808
Opening Hours: 11am – 8pm (Mon-Sun)
Website: http://www.abpatisserie.com/
10. Noshery
Source: @raynerchua
Found within the lush greenery of Rochester Park, Noshery is the casual sister of upscale dinner restaurant Nosh. It's relatively obscure, but perhaps this is part of its charm, with an interior that looks like you walked right into a shed in the middle of the woods.
Source: @croissantqueen
A great spot for a relaxed weekend brunch, the Crab Benny ($20) is certainly worth a try, putting a spin on the usual eggs benedict by using crab patties topped with curry hollandaise. But more noteworthy than its food, the place is just so chio and Instagram-worthy.
Address: 9 Rochester Park, Singapore 139220
Telephone: 6535 7604
Opening Hours: 11.30am – 10.30pm (Tue-Fri), 10.30am – 10.30pm (Sat-Sun)
Website: http://noshery.com.sg/
– Restaurants –
10. Tempura Kohaku
Source: @lancetaey
Tempura Kohaku specialises in tendon, short for tempura donburi. It's a whole bowl of generous portions of fried delights atop Hokkaido rice.
You'll have no trouble ordering with a simple two-item menu. Namely, Kohaku Tendon ($15) filled with pumpkin, long beans, mushroom, chicken breast, squid, crab stick, baby corn and shrimp, and Vegetables Tendon ($14). The highlight is no doubt the house specialty sauce, available in both original and spicy flavours!
Address: Eat At Seven, 3 Temasek Boulevard, #03-311, Suntec City Mall, Singapore 038983
Telephone: 6333 4386
Opening Hours: 11am – 10.30pm (Mon-Sun)
Website: https://www.facebook.com/kohaku.tempura/
11. Monkswood
Steak & Ale Pie

Source: @juliuslim
Founded by the Char team, Monkswood took over the restaurant on Guillemard Road and serves up hearty British grub. The story behind this bistro is simple – owner Anthony Ung was raised in the UK, missed the food of his youth and decided to make it himself.
They specialise in classic British pies, serving up Steak and Ale Pie ($19), Fish Pie ($18), and Shepherd's Pie ($15). You'll also find traditional British dishes here like Toad-in-the-Hole ($16) – that's sausages baked in Yorkshire pudding batter. And you know you don't want to miss the classic weekend roast!
Use your DBS/POSB card for 1-for-1 draft beers and complimentary dessert-of-the-day worth S$12+ with a minimum spend of $50.
Address: 393 Guillemard Road, Singapore 399790
Telephone: 9030 8392
Opening Hours: 11.30am – 2.30pm, 6pm – 10.30pm (Tue-Thu), 11.30am – 2.30pm, 6pm – 11pm (Fri), 11.30am – 11pm (Sat-Sun)
Website: https://www.facebook.com/MonkswoodByChar/
12. Japan Food Town
Grilled mackerel from Sabar

Source: @riinns
Be wow-ed by the colours of Japanese cuisine gathered in one location at the new Japan Food Town. From authentic sushi to udon, teppanyaki and fried chicken, all 16 casual dining restaurants are popular concept stores hand-picked from different prefectures in Japan.
Bara Chirashi from Tsukiji Sushi Takewada

Source: @hotarulily
Most brands are opening their first branch in Singapore, and we have our eyes set on a few. One highlight is Tsukiji Sushi Takewada, which is a first global step out for the 28-year-old sushi shop in Tokyo's famous Tsukiji market. Other recommended eats are Sabar that specialises in mackerel from Aomori prefecture and Inaniwa Yosuke that prides itself with a 150-year-old tradition to produce their handmade udon.
Japan Food Town At Wisma Atria – A First Look!

The mega Japan Food Town just opened TODAY with 16 top Japanese restaurants, taking over Isetan in Wisma Atria. Imagine a 20,000 sqft area filled with the Japanese food from all over the world, with prices that start from $10. THAT'S WHAT IT IS! Follow TheSmartLocal.com > Liked > Set notifications to always > You'll never miss a post like this again! Japan Food Town is a $8.5 million project backed up by the Japanese government and can seat up to 628-pax. It will "officially" open on July 16 2016 – but for now you can still visit some shops which have opened early. We imagine more will start to open each day. How to get there: Wisma Atria, 435 Orchard Road Singapore 238877 More pictures and info on the shops that are open: http://eatbook.sg/japan-food-town/

Posted by TheSmartLocal.com on Friday, 8 July 2016
Check out the full review from our friends at Eatbook.sg!
Address: Wisma Atria Level 4, 435 Orchard Rd, Singapore 238877
Telephone: 6694 6535
Opening Hours: 11am – 11pm (Mon-Sun)
Website: http://www.japanfoodtown.sg/
13. Employees Only
Hand-Cut Steak Tartare
Source: @employeesonlysg
Manhattan's famed cocktail bar and restaurant Employees Only has opened its first overseas outlet at Amoy Street. The world's fourth best bar, it is the establishment that spurred the craft cocktail movement in New York City.
The kitchen headed by Chef Julia Jaksic, daughter of a Croatian butcher, is also ready to stun. Expect delectable meat specialties like Bone Marrow Poppers and Hand-Cut Steak Tartare. There'll also be a Singapore-exclusive Employees Only Staff Meal ($16), a daily special that the staff cook for themselves from family recipes and serve to diners.
Here's a tip: Last the night till 4am and be treated with free homemade chicken noodle soup!
Address: 112 Amoy St, Singapore 069932
Opening Hours: 5pm – 2am (Sun-Thu), 5pm – 3am (Fri-Sat)
Website: www.employeesonlysg.com
14. Dallas Restaurant & Bar
Source: @lirongs
Dallas has launched a new outlet at Suntec City Sky Garden to celebrate their 10th birthday! Its original site at Boat Quay has undergone a revamp to kickoff the next decade, and you sure don't want to miss their stellar promotions.
Hop on down to their Suntec City branch during the weekend for FREE-FLOW Prime Rib Steak ($40). The new location has elegant atmosphere, with high ceilings and a spectacular view – the perfect venue to catch the sunset and unwind for the day.
Use your DBS/POSB card for 1-for-1 dining at Dallas Boat Quay and 10% off total bill at Dallas Boat Quay and Suntec City.
Address: 3 Temasek Boulevard, 03-302/303 Suntec City Sky Garden, Singapore 038983
Telephone: 6532 2131
Opening Hours: 11.30am – 12am (Mon-Wed), 11.30am – 1am (Thu-Fri), 11.30pm – 12am (Sat, Sun & PH)
Website: http://www.dallas.sg/
15. Fat Lulu's
Duh Meat Board

Source: @rainraineeataway
The owners of Five and Dime have rebranded the concept and introduced Fat Lulu's as a kitchen and dessert bar. The restaurant describes itself as "incorporating bold Asian flavours", bringing to table modern grilled meats and seafood, along with creative desserts.
We've high expectations for the food, as the kitchen is headed by chef Sam Chablani who has experience in New York Michelin-starred restaurants and Singapore's Lolla. And indeed all of its plates shout atas. Go straight for the Ikan Bakar ($28) and Duh Meat Board ($28) during your visit.
Address: 297 River Valley Road, Singapore 238338
Telephone: 9236 5002
Opening Hours: 6pm – 11pm (Tue-Thu, Sun), 6pm – 12pm (Fri-Sat)
Website: http://www.fatlulus.sg/
16. Barashi-Tei
Source: @fellldown
If you ever find yourself strapped for cash, craving a bowl of chirashi, or hungry at the wee hours of the night, Barashi-Tei is the place for you.
Here, order up a big bowl of Chirashi Don ($13.80) with generous chunks of sashimi that's totally value for money. Located a few doors down from Rochor Beancurd, this Japanese eatery opens till 4am in the morning for all you wide-eyed wanderers.
Address: 266 Middle Rd, Singapore 188991
Telephone: 6837 0506
Opening Hours: 11am – 3pm, 6pm – 4am (Mon-Sun)
Website: https://www.facebook.com/BarashiTei/
17. The Chop House
Source: @eat.muse.love
Gastro bar The Chop House has opened in Katong this year! If anyone knows a thing or two about meats, it's the Wooloomooloo group. This marks their second outlet and it boasts a spacious setting for a laidback meal all day long.
Favourites include Crispy Pork Belly ($18) and Roasted Bone Marrow ($18) for starters. And you haven't made a trip there before you've tried their grilled meats! Get the USDA Prime Grain Fed Rib Eye ($38) that's sealed with succulent juices and a caramelised crust.
Use your DBS/POSB card for 10% off weekday a la carte lunch menu.
Address: 112 East Coast Road, #01-13, I12 Katong, Singapore 428802
Telephone: 6443 1011
Opening Hours: 12pm – 12am (Mon-Sun)
Website: http://www.wooloo-mooloo.com/sg/the-chop-house.aspx
18. The Peranakan
Source: @singaporeliciouz
Nothing spells extravagance like The Peranakan. Once you enter its space at Claymore Connect, you'll be greeted with stunning decor from bright flowers to fine prints, crockery and even grand chandeliers!
Tuck into straits cuisine such as Tok Panjang ($45/$65 per pax), which offers a hearty Peranakan feast, or go for familiar classics like Kueh Pie Tee Set ($20) and Assam Pedas Fish Head ($27).
If you're in search for more decadence, opt for the Chef's Table ($188 for lunch, $288 for dinner) – a degustation menu made complete with wine pairing!
Address: 422 Orchard Road, Orchard Hotel – Level 2 Claymore Connect, Singapore 238879
Telephone: 6262 4428
Opening Hours: 11am – 10pm (Mon-Sun)
Website: https://www.facebook.com/ThePeranakanSG/
19. Pool Grill
Source: @singaporemarriott
Escape from the fast-paced city at the newly refurbished Pool Grill alfresco restaurant, located at the Marriott Hotel. The ultimate poolside luxury, it boasts a relaxed ambience that will blow you away with its holiday vibes.
Norwegian Salmon
Source: @hpility
Revel in their new selection of tasty Western food, from fresh Norwegian Salmon ($32) to their signature Seared Lamb Loin ($46) that's inspired by a traditional Wellington. This hideaway is the perfect choice for your next romantic date.
Use your DBS/POSB card for 1-for-1 main course (Sun-Thu).
Address: 320 Orchard Rd, Singapore 238865
Telephone: 6831 4605
Opening Hours: 11am – 10pm (Sun-Thu), 11am – 11pm (Fri, Sat & PH)
Website: http://www.singaporemarriott.com/restaurant/pool-grill/
20. Xiao Ya Tou
Source: @xiaoyatou.sg
Xiao Ya Tou is a contemporary Asian fusion restaurant and bar by the guys behind Symmetry Cafe. If anyone knows how to stand out with decor and quality food, it's them.
Source: @xiaoyatou.sg
Inspired by dishes we cook at home, it elevates traditional zhi char to a restaurant quality dining experience. They might look simple, but its taste will make you feel all warm and fuzzy inside. Make a trip down and find out if it trumps your grandmother's cooking.
Address: 6 Duxton Hill, Singapore 089592
Telephone: 6226 1965
Opening Hours: 11am – 12pm (Mon-Sun)
Website: http://www.xyt.sg/
Here's Your Excuse To Go Out and Makan
Food's the ultimate glue that bonds people together. So let's showcase our unity as one people, one nation! These cafes and restaurants are but new opportunities to create unforgettable memories with your friends, family, and even strangers or new acquaintances.
Apart from these new kids on the block, DBS/POSB cardholders also get discounts at longtime favorites like 4 Fingers and Crystal Jade. Imagine shaving 50% off the international buffet prices at Mandarin Orchard! Visit www.dbs.com.sg/lifestyle or download the or download the new DBS Lifestyle app so you don't miss out on these perks.
Plus, get an additional cash rebate of up to 9% with your POSB Everyday Card when you spend while eating out.
Valid till 31 Oct 2016, visit www.posb.com.sg/EveryDayDining for full terms & Conditions.
---
This post is brought to you by DBS Cards.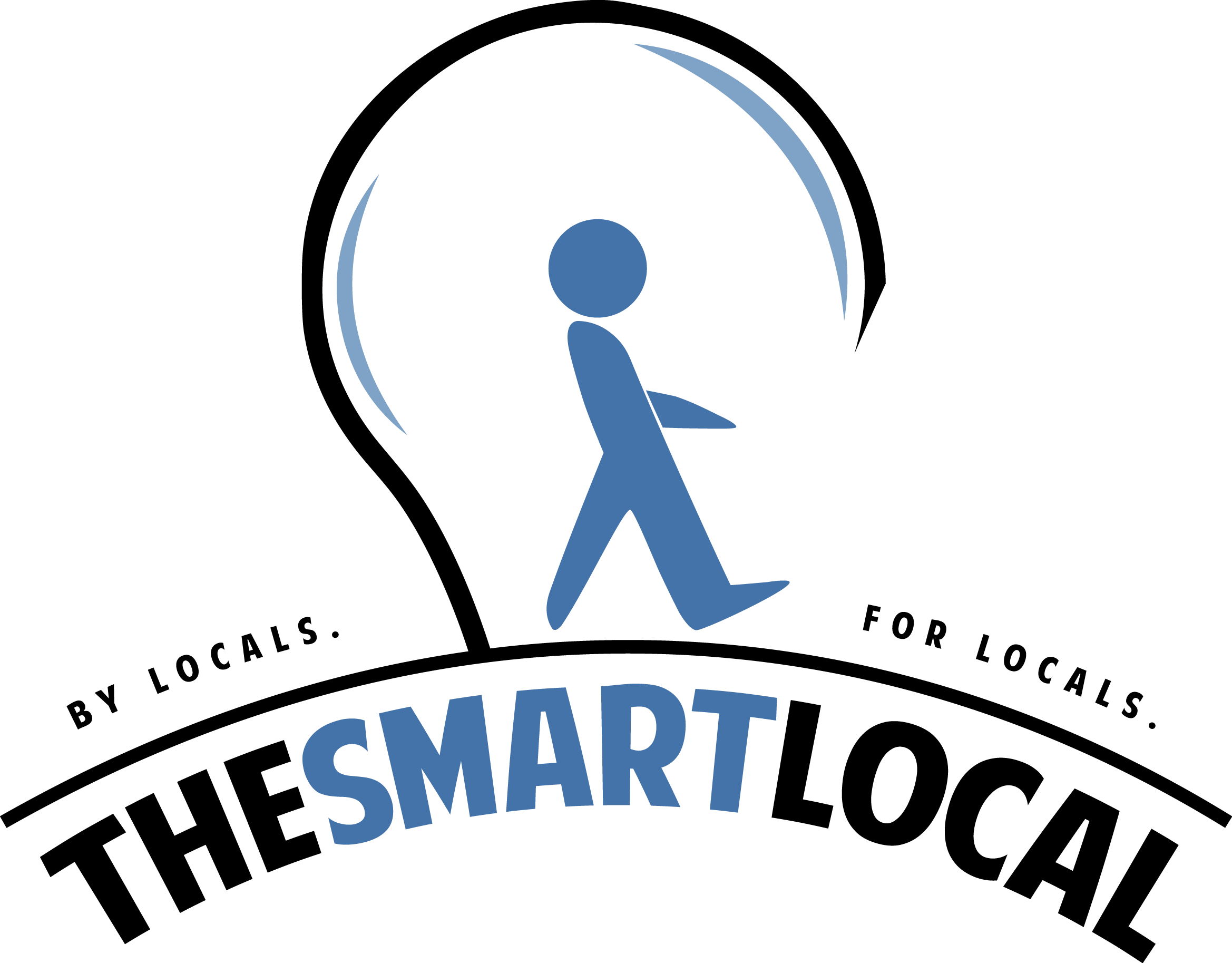 Drop us your email so you won't miss the latest news.