Singapore – souless and sanitized?
How are you going to buy a house?'
'How are you going to afford a wedding?'
'Why're you so naive? Are you sure you're good enough?'
Those were all the questions people attacked me with when I ditched the corporate rat race to become a writer.
And that was when it really struck me just how deep-seated the prejudice against the arts in Singapore was. The only thing that Singaporeans seem to be able to reach a consensus on is the supposed lifelessness of our local arts scene.
So in an effort to validate my life choices, I set out to debunk the top 10 myths Singaporeans have about our local arts scene.
1. 'Singaporeans have no creativity'

Source
Whoever said that Singaporeans have no creativity obviously never made much of an effort to venture out of the concrete jungle.
Case in point; the spectacular piece that you see above is the work of Band of Doodlers (BOD), a collective of doodlers, drawers and character designers dedicated to covering walls with their doodles!

Source
In fact, there's even a group of women dedicated to practising and growing the street art scene in Singapore. Yes, you read it right. "Rebel Daughters" is an all-female graffiti movement out to prove their street cred. Such an orthodox movement actually exists in our squeaky-clean country. #MindBlown
2. 'Singaporean kids only know how to study'

Source
When you think of Singaporean kids, stressed up students cramming for examinations whilst trying to keep their sanity in check would be the first image that comes to mind.
But anyone who makes that association obviously hasn't met 20-year old Manfred Lim, a self-taught EDM producer who started out by experimenting on his home computer. His efforts paid off handsomely when he scored a record deal from A-list international DJ Diplo, who has collaborated with some of music's biggest names like Madonna and Justin Bieber.
But there's no need for you to struggle alone like Manfred did. If you're in need of some career guidance, Noise Singapore provides a mentorship programme for budding artists and musicians 35 years old and below.
Submissions for this year's Noise Singapore is open. It has been a Programme that has truly built a family with such a…

Posted by Inch on Friday, 11 March 2016
If you're a fan of local singer-songwriter Inch Chua, get excited; she's signed on to be a music mentor for 2016!
3. 'Only those who can't study pursue the arts'

Source
Tell your parents that your friend is an artist and odds are that they're going to assume that your friend is a school dropout who's freelancing their way through life with no financial security.
Contrary to popular belief, many artists would have easily outsmarted you in school. Take funny man Adrian Pang and Cultural Medallion recipient Ivan Heng for example. Both of them graduated with law degrees but ditched the courtroom to pursue a career in theatre.
Adrian and Ivan however, aren't the only ones who enjoy great careers. The vast majority of Lasalle graduates manage to secure jobs and their median starting salary is reportedly $2,500. That's comparable to the graduates from NUS or NTU.
And get this; young Singaporean artist, Ruben Pang has exhibited and performed in multiple museums such as the Singapore Art Museum, Lasalle College of the Art's Praxis and Project Space, The Substation and Chan Hampe Galleries. At the age of 25, not only has he been recognised for his works with many awards, but has also sold his works at prices ranging from $5,000 to $18,000.
So if job prospects are hindering you from chasing your artistic ambitions, rest assured that a career in the arts isn't as bleak as the cynics make it out to be.
4. 'Local artists aren't as good as international artists'
Gentle Bones topping the Itunes chart with his debut EP and his single 'Save me'
Source

Singaporean singer-songwriter Linying lands on Spotify's US Viral 50 chart for her song "Sticky Leaves".
Source
Singapore musicians can't compare to international acts? Tell that to Gentle Bones, who beat top international artists like Jessie J and Girl's Generation to the number 1 spot on iTunes on four separate occasions. How about Linying, our very own singer-songwriter (a mentee of the Noise Singapore's Music Mentorship programme in 2014), who clinched a spot on Spotify's US Viral 50 playlist?
Not only are our home-grown talents #winning in life, they are also doing us proud by holding their own against top international acts. The recently concluded SingJazz Festival saw local talents like Dru Chen and Charlie Lim share the same stage as Grammy-winning artist Joss Stone.
5. 'Filmmakers can't go further than YouTube'

Source
Mention you're a filmmaker and the typical response from a Singaporean would be 'You mean YouTuber is it?'
If your response aligns with the above scenario, then I've got an interesting bit of trivia for you in the form of Objectifs. Housed in a bright yellow building a stone's throw away from Bras Basah MRT station, Objectifs promotes local films by offering FREE screenings to the public.
To the filmmakers and anyone who would like to catch quality Singaporean works, you're welcome.
6. 'Only rich people can afford to pursue the arts'

Source
You should only pursue the arts if you're rich. Or at least that's the mindset that's been propagated by most Singaporean parents for decades.
Taufik Batisah however, probably didn't receive that lecture. From the age of 10, Taufik took on all sorts of odd-jobs ranging from being a mascot to a pizza delivery boy in order to help shoulder his family's heavy financial responsibilities.
Nevertheless, Taufik never wavered in his musical ambitions and before he won the inaugural season of Singapore Idol, he was one-half of a hip-hop duo called Bonafide during his secondary school days.
This Singapore Idol thus perfectly embodies the idea that maybe, just maybe, mum doesn't always know best.
7. 'Art in Singapore only exists in museums'

Source

Source
Art isn't just confined to the walls of a museum. If you look hard enough, you'll stumble upon art in the unlikeliest of places.
But if you're too lazy to aimlessly explore the nooks and crannies of Singapore, check out this art walkabout, OH! Potong Pasir, by Oh! Open House. This not-for-profit initiative provides participants with a guided tour that's sure to elicit an 'Oh' from you when you uncover all the artistic gems peppered throughout the heartlands.

Source
Singapore's arts scene isn't also just restricted to museums and the great outdoors. For those of you allergic to the sun, you can delight in the fact that art can be appreciated from the comfort of an air-conditioned mall. One Raffles Place shopping mall recently transformed their atrium into an arts hub featuring artworks from young talents that unravel the Singapore story to revive long forgotten memories.
8. "Artists have no chance of making a difference in our society"
Most people think that music, film, writing and craft are ways of creative self-expression to entertain or resonate, leaving little tangible impact on society after the gallery or studio is vacated. But have you considered how it affects the lives of people?
Have you watched the short film trailer?http://igg.me/at/SGMentalHealthMovement

Posted by IAWIA Production on Friday, 27 February 2015
The video titled 'Pandora's Dimension' by See Sher Lyn illustrates just that. Along with mental health professionals and her schoolmates, she set out to raise awareness about mental health issues after being inspired by a friend who battled schizophrenia.
Her work was screened alongside a panel discussion and experts, and received positive reviews. Talk about making a difference!
9. 'Nobody goes for art events'

Source
Anyone who's ever uttered the above statement obviously didn't witness the massive turnout at the Singapore Night Festival. A whopping 600,000 art enthusiasts visited Singapore's night-time art spectacular in 2015, an increase of 100,000 from the previous year, debunking the stereotype that Singaporeans only like to eat and shop.
What you should mark in your calendar is the Noise Singapore 2016 Festival held in August to September this year. Escape the mundanity of modern life by indulging in the magic of original works created by artists and musicians from our shores.
10. 'The government is too boring'

Source
The word boring tends to be synonymous with government agencies. But that's one adjective that nobody would use to describe the Singapore Land Authority and the National Arts Council..
Happening on the 25th of March 2016, the Singapore Land Authority has partnered up with The Local People to convert Tanjong Pagar Railway Station into a bustling art market. Get ready to be taken back in time to the good old 90s and experience the nostalgia of that decade through film screenings, live performances and a host of other activities that'll unleash the inner 90s kid in you.
This went down at the Corridor at Off The Rails! Shout out to Apparatus for the awesome video. Mark your calendars for the next one on 18 July.

Posted by Hyphen on Sunday, 28 June 2015
Not to be outdone by the Singapore Land Authority, the National Arts Council has organised art events so cool that even the most hardcore hipster would be impressed.
If you're unconvinced that a government associated event can be hip, head on over to Pop-Up Noise: Riverside Flow happening from 1-2 April and chill to music performances and live art in the heart of the entertainment belt along the Singapore River. Now y'all cannot say we bojio.
Our arts scene is well and alive

Source
With so much art happening around us, the local arts scene is far from dead. If anything, Singapore's arts scene has never been more alive and now's the best time for Singaporeans to pursue the arts.

Source
As part of their goal to make Singapore's arts landscape as noisy as possible, Noise Singapore is on a mission to help aspiring artists and musicians 35 years old and below achieve their dreams. If you have a final year project or an original artwork that you're super proud of, submit your work to Noise Singapore for a chance to have it featured in their upcoming Noise Singapore 2016 Festival.

Source
Or if you would like some help to hone your craft, send in an application by 2 May 2016 for a chance to receive guidance from some of the industry's leading practitioners under Noise Singapore's mentorship programme for visual arts and music.
---
This post was brought to you by Noise Singapore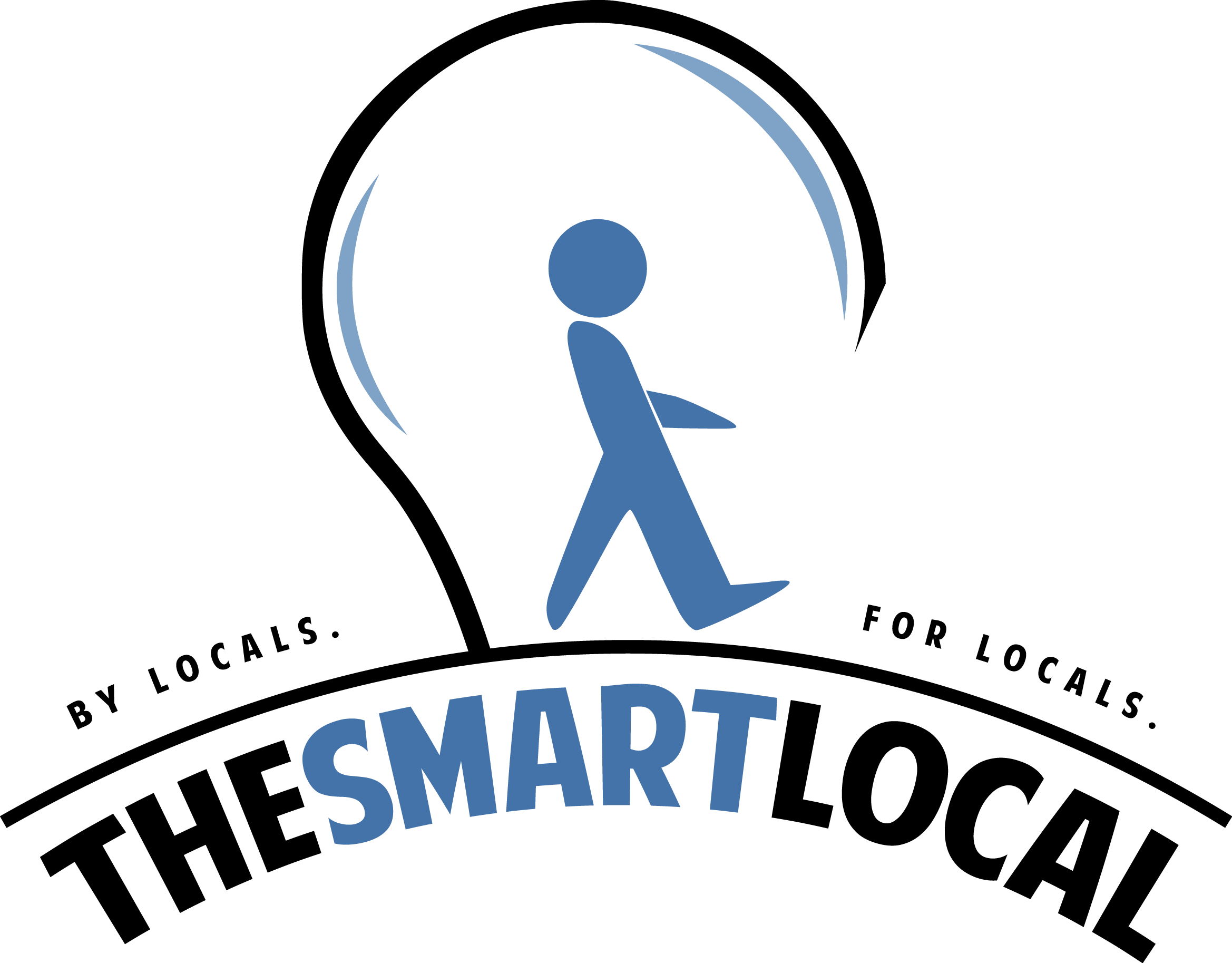 Drop us your email so you won't miss the latest news.