April deals that are no joke
Source: @wensdelight
You know you're a true blue Singaporean if the mere mention of "1-for-1" or "50% off" gets you overly excited. After all, who doesn't like the idea of saving money? We feel you. That's why we've compiled 15 deals going on this April that are almost too good to be true – and nope, this isn't an April Fool's prank, we promise!
1. F.O.C. ice cream at Ben & Jerry's Free Cone Day
Free ice-cream – 'nuff said. Lace up your running shoes and sprint to the nearest Ben & Jerry's for a scoop of Cookie Dough, Choc Fudge Brownie or Strawberry Cheesecake. If you're craving for another cone, go ahead and queue again until you shiok.
Promotion period: 4 April only, from 12PM – 8PM.
Find the nearest participating outlet to you over here!
2. $6.90 prata buffet at Kasi Spicy Villa
Source: @hanjinyuanlarry
Prata is a staple in many Singaporeans' diets. If you're no exception, go for Kasi Spicy Villa's All You Can Eat Prata Buffet. For $6.90, you get to try a huge variety of pratas – including banana, mushroom, honey and egg onion ones. Grab your food kakis and be prepared to indulge in doughy goodness all afternoon.
Promotion period: Until 30 April 2017, 6am – 6pm daily.
Address:
1. Blk 291 Yishun #01-387 Yishun St 22- Promotion only on weekdays (Except Public Holiday)
2. Blk 554 # 01-2040 Ang Mo Kio St 54 – Promotion available on all days
Telephone: 8300 5036
Website
3. 1-for-1 Korean Fried Chicken at Hoho Chimek
Source: @fave.official
Fried chicken is synonymous with comfort food. Spend your cheat day at Hoho Chimek, where you can get more for less. For $9.90, you can get 12 pieces of either Soy Garlic or Spicy wings (U.P. $9.90 for 6). Pair your servings of juicy fried chicken with some soju and you'll be all set for a wonderful night out.
Get dibs on this deal here!
Promotion period: While stocks last
Address: 430 Upper Changi Road #01-45, 487048
Opening hours: 12PM – 10PM Daily. Closed on Tuesdays.
Telephone: 6702 1396
Website
4. Up to 90% off cosmetics at the REVLON Warehouse Sale
Makeup can be so ridiculously expensive, but it's something many of us can't live without. At Revlon's warehouse sale, you'll get dibs on a whole bunch of cosmetics and hair products at just a fraction of their original prices.
With prices being slashed by up to 90%, you can safely start hoarding your fave Revlon products – minus the heartache and guilt.
Promotion period: 3-5 April, 11AM – 7PM daily.
Address: 12 Tannery Rd #05-07 HB Centre 1 Singapore 347722
Telephone: 6748 7522
Website
5. $1 deals at Umi Sushi
Sushi makes miso happy. Source: @wensdelight
Japanese food doesn't always have to involve ballin' at a sushi restaurant. On Wednesdays, Umi Sushi celebrates $1 Umiday with low prices for everyone to enjoy. Don't hold back: grab as many $1 gems as you can before having an OTOT sushi buffet.
Promotion period: 5, 12, 19, 26 April only.
Find out more about the promotion and participating outlets here!
6. 1-for-1 Waffles with Ice Cream at Toby's The Dessert Asylum
Seek refuge from the merciless heat with waffles and ice cream in Toby's The Dessert Asylum. There's no better time to visit, considering how there's an irresistible 1-for-1 deal going on right now. Claim this promotion on Snatch here while stocks last. Fastest fingers first!
Promotion period: While stocks last
Address: 8 Boon Lay Way, #01-35, Tradehub21, 609964
Opening hours: 11AM – 10PM Daily.
Telephone: 6316 2422
Website
7. 50% off second waffle at Twenty Grammes
If a part of you died when you realised that Toby's is right smack in the West, fret not. Twenty Grammes is going all out to reward their patrons at Bugis and AMK as well, offering 50% off the second waffle you purchase. Snatch this lobang here before it's wiped out!
Promotion period: While stocks last
Address:
1. 753 North Bridge Rd, Singapore 198721
2. 529 Ang Mo Kio Ave 10, Singapore 560529
Opening hours: Sun – Thur: 12PM – 10PM. Fri / Sat: 12PM – 1AM.
Telephone: 6717 1733 / 6816 1916
Website
8. $15 meals at Fish & Co.
Fish & Co's got you covered if you're craving for some sea-grown goodness. Get your hands on a sumptuous feast at pocket-friendly costs as you snag a main course and a drink at just $15 (U.P. $20+). There are 5 mains for you to pick from – such as the Grilled White Fish with Salmon and Grilled Peri Peri Prawns – leaving you sea-mply spoilt for choice.
Promotion period: Until 23 April 2017
Find out more about this deal over at this link.
9. 1-for-1 set meals at The Chicken Rice Shop
Source: @feyraneera
Mark your calendars – for one day only, The Chicken Rice Shop will be having a 1-for-1 deal for their chicken rice sets (U.P. $7.50). Dig into a portion of chicken (steamed, roasted or with soy sauce), fragrant rice and a bowl of flavourful soup. This monthly deal is coming to a close soon, so be sure not to miss out!
Promotion period: 10 April only. (Subsequently on 10 May and June!) |
Address:
1. 11 Tanjong Katong Rd, #02-17/18 OneKM, S(437157)
2. #B1-16 Causeway Point, 1 Woodlands Square, Causeway Point, 738099
Opening hours: 10AM – 10PM Daily (OneKM), 11AM – 10PM Daily (Causeway Point)
Telephone: 6702 2618 / 6893 9556
Website
10. 50% off at Manhattan Fish Market
Source: @foodtoshoots
Manhattan Fish Market is killing it even after meting out a whole chunk of promotions last month. For the next week, enjoy some hearty Western cuisine at a whopping 50% off. Original prices are slashed for all-time faves such as the Honey-Glazed Chicken Chop (U.P. $16.95), so you can bet your tummy and wallet will both be satisfied.
To redeem this deal, simply flash the coupons posted on their facebook page that can be found right over here!
Promotion period: Until 9 April 2017
Website
11. 3-for-1 cheesy steamboat at Hook On Steamboat
If there's a huge team gathering coming up and you've got no idea where to go, look no further. Hook On Steamboat is offering a 3-for-1 promotion for their signature BBQ Cheese Steamboat Buffet (U.P. $30.70 / pax).
This value-for-money opportunity only comes once in a blue moon, so act fast and snatch this deal before everyone else does. With rave reviews all over the internet, you can bet the cheese-pull will keep you coming back for more.
Promotion period: While stocks last
Address: 389 Changi Road, 419838
Opening hours: 5PM – 12AM Daily. Closed on Mondays.
Telephone: 6844 0389
Website
12. Ramen for $9.90 at Menya Sanji
Source: @adventureg1rl
A bowl of decent ramen easily sets you back by $15 or more, but Menya Sanji's on a mission to lighten the burden on our wallets with their $9.90 deals this April. With a single red note, you can get yourself a piping hot bowl from their Standard Ramen collection. Tuck into rich broth and springy noodles without the guilt of overspending.
Seal the deal here.
Promotion period: Until 24 April 2017
Address: #01-14 Orchid Hotel, 1 Tras Link, 078867
Opening hours: 11:30AM – 11PM Daily.
Telephone: 6604 8891
Website
13. Big savings at Long John Silver's
If you can relate to Mama June aka Coupon Queen on a spiritual level, here's a bunch of coupons from Long John Silver's to satisfy your inner auntie. Feast on Fish Wraps or the Chicken and Fries Combo and save up to more than $4.
Get your coupons here.
Address: Until 23 April 2017
Website
14. 2-for-1 mains at Bakerzin
Source: @edelweissdxx
Savour Bakerzin's array of mains at a steal when you visit their newly-launched Tai Seng outlet. With their new venture, they've decided to push out an opening promotion where you can get 2-for-1 mains.
Pamper yourself with scrumptious dishes such as the Seafood Pasta (U.P. $18.90) and Spicy Thai Basil Pork Rice (.P. $17.90). Visit their site for a full menu!
Promotion period: Until 30 April 2017
Address: 18 Tai Seng #01-03/04/05/06 Singapore 539775
Opening hours: 8AM – 9PM Daily.
Telephone: 6384 7717
Website
Don't miss out on these deals in April!
There's no shame in being kiasu and cheapo – everyone's secretly or not-so-secretly a little bit or both! So go ahead and enjoy all these lobangs while they're still ongoing. And don't forget to jio your friends and family as well, so that everyone can be part of the fun!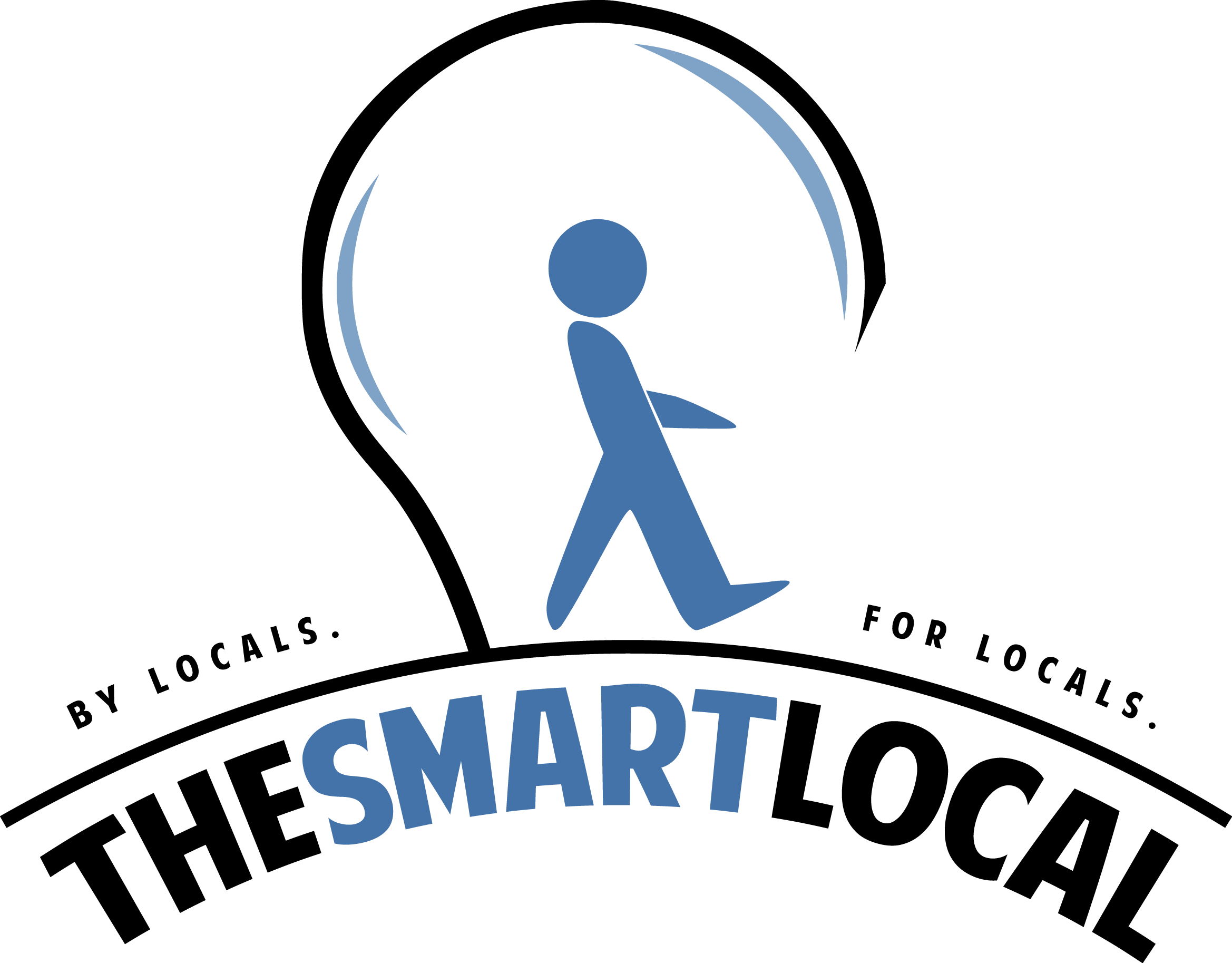 Drop us your email so you won't miss the latest news.