Anti-ageing beauty hacks
---
Some things just give away your age no matter how hard you try to hide it; be it a dwindling metabolic rate that has you rethinking that upsized value meal, or not being able to catch the Gen Z slang being tossed around. The good news is, while we may not be able to slow time down, we can make use of some anti-ageing beauty hacks to slow down the signs of ageing.
There are a ton of beauty fads floating around the internet, from ancient gua sha techniques to the popular Korean 10-step skincare routine. Hence, we've sifted through them to bring you the ultimate must-dos, even for low-maintenance folks who have been living on tap water rinses and the occasional dab of moisturiser. Spoiler alert: sunscreen is about to be your skincare BFF.
---
1. Don't overdo your skincare routine with excessive products
---
Skincare is one instance where the mantra "go big or go home" does not apply.
Image credit: Busbee Style
If your vanity and cupboard are bursting at the seams with various products, a spring clean will be in order for you to narrow down the key essentials.
Anything more, and you run the risk of skin irritation, clogging your pores and increasing breakouts, and worsening your skin condition. Mish-mashing a bunch of different skincare products could also lead to their various active ingredients coming into conflict, which could spell bad news.
Budget-conscious skincare enthusiasts can also take heart in the fact that having loads of products in your routine – and a hefty price tag on some – doesn't necessarily equate to better. If there's one skincare saviour you definitely need in your arsenal, it's a good UV protection product.
From early adulthood to your middle-age years, it's all about protection and prevention to minimise the signs of ageing from setting in. So if you want to continue being called "miss" instead of "aunty" for years on end, adequate broad spectrum UVA and UVB protection is the way to go.
---
2. Apply sunscreen daily, not just when you're heading out
---
Work From Home (WFH) practices have become the default for many Singaporeans, and there's an increased tendency to stay home anyway to stay safe from Covid-19. 
You may have chucked your sunscreen deep into a cabinet – untouched for months unless you're going on a hike. This is a big no-no, as harmful sun rays are always penetrating through windows, curtains and so on, and dealing ageing damage to your skin without you knowing.
Just because you're staying indoors doesn't mean you have an impenetrable force field against UV rays, as UVA rays are actually able to pass through windows. Especially for those whose WFH stations are next to a window for natural sunlight, fresh air and better concentration, applying sunscreen diligently will help to shave a few years off your visage in the long run.
---
3. Pair active ingredients with sunscreen to protect sensitive skin
---
Said to be able to minimise pores, even out skin tone and reduce fine lines, ingredients like retinol or vitamin C are power-packed and lauded by skincare buffs. Its sheer strength means possible irritation though, especially among those with sensitive skin.

Image credit: La Roche-Posay
Retinol and vitamin C are buzzwords in the skincare world, holding benefits like collagen stimulation and reduction of dark spots. When it comes to these potent active ingredients, make sure to be extra careful and diligent with your UV protection.
While retinol, vitamin C and so on can do wonders for your complexion, they also make your already-delicate skin extra sensitive to UV damage – if you don't put on proper sunscreen.
UVA exposure, in particular, has the potential to undo the lightening effects of vitamin C serums. While UVB protection shields your skin against burns, UVA protection (identified from the PA++++ rating) helps to prevent accelerate skin ageing in the form of wrinkles, sagging, hyperpigmentation and dark spots, and the loss of skin radiance.
---
4. Learn how to apply just the right amount of sunscreen
---
By now, we've driven the point home on how crucial sunscreen is, but that doesn't mean smearing on heaping amounts at one time is the way to go. As with other facial products, overloading sunscreen onto your skin can lead to clogged pores and greasiness throughout the day. 
A rule of thumb is to use a sunscreen of SPF 50+ for UVB protection and PA++++ for UVA protection. If you're gonna get lots of sun exposure, 50 would be the safer bet. Dermatologists have given the guideline of a ¼ teaspoon amount for your face and neck.
Rather than waiting till you're about to head out, apply sunscreen in the morning before you get started with your day. Take note that cloudy days are not an excuse to skip sunscreen, as UVA rays are able to pass through clouds as well. 
Last but not least, be sure to reapply your sunscreen so all the protection doesn't wash off with sweat, something us Singaporeans have to keep in mind given the scorching heat.
---
Supplement your anti-ageing beauty hacks with proper sun protection
---
When it comes to anti-ageing beauty hacks, prevention is truly better than cure. UV damage is arguably one of the biggest and most prevalent culprits when it comes to skin ageing. As much as we love that glorious vitamin D, UVA exposure also leads to wrinkles, fine lines, sagging and dark spots. It can also trigger bouts of acne, and lead to increased skin sensitivity.
A reliable sunscreen for everyday use is indispensable, and La Roche-Posay has a new and improved formula for their Anthelios sunscreen. It provides broad spectrum UVA as well as UVB protection, yet is lightweight in texture and invisible in appearance – hence the name Anthelios Invisible Fluid SPF50+ PA++++.
It has an SPF of 50+ and boasts the highest UVA protection at PPD 46, so it'll keep you well-protected indoors, as well as on days where you're headed out for some fun in the sun.
What's shocking is that, as shown from research by the National Skin Centre, less than one out of three Singaporeans have the habit of using sunscreen. Our colleague, Joy, fell under the statistic of "doesn't wear sunscreen, doesn't even own one". Hence, we found her to be a prime candidate to take the La Roche-Posay Anthelios sunscreen for a trial run.
After a 2-month period of diligently applying it every single day, Joy reported that she felt a lot "braver" when it came to drawing the curtains wide open at home, or venturing out for a walk even without shade. She also loved that the invisible fluid gave her skin the illusion of minimised pores, almost like applying a matte primer.
Besides noticing that her existing dark spots had faded, and her skin looks more radiant and lifted in general, Joy found the sunscreen pleasant to use as it didn't have a greasy and overly thick consistency. This meant that she wouldn't have to worry about excess shine and oiliness as she went about her day!
Ideal for Singaporeans living in this hot and humid climate, the Anthelios sunscreen is lightweight and non-greasy, so you won't have to deal with that icky feeling whenever you're not in an air-conditioned room. The formula also doesn't leave white marks, so you can safely wear your chic masks without worrying about product transfers.
For those who haven't picked up the habit of daily sun protection – tick tock, time is ticking! – or those who want to try a new sunscreen that's lightweight and invisible yet highly effective, consider the La Roche-Posay Anthelios Invisible Fluid. The cute packaging is also small enough to fit into a purse or pocket, great for on-the-go reapplications.
---
This post was brought to you by La Roche-Posay.
Photography by Kenneth Chan.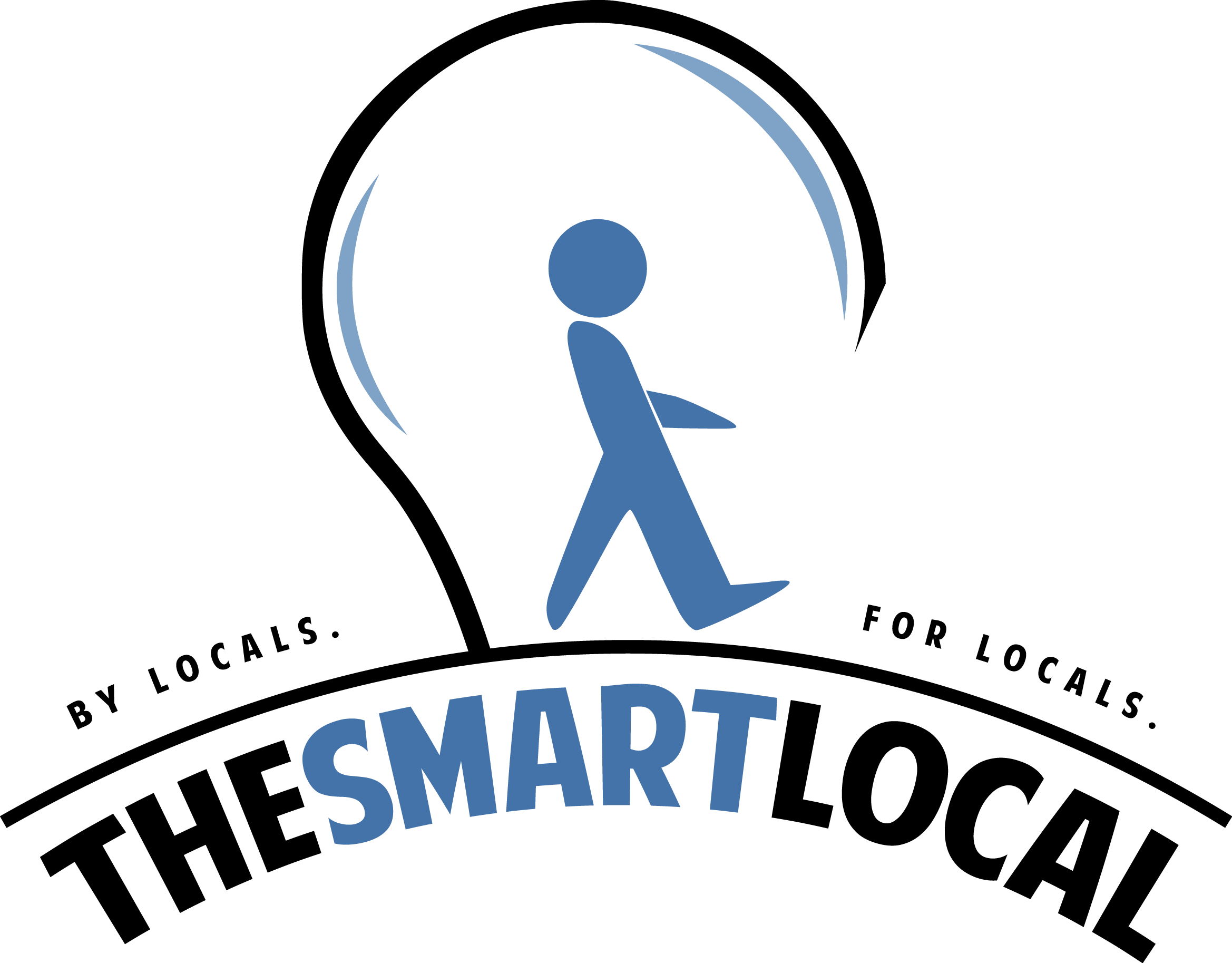 Drop us your email so you won't miss the latest news.