Alarm clock apps
---
Alarm clocks are the bane of my existence – as someone who is capable of 12 hour sleep sessions, alarm clocks are a natural enemy. 
If you're reading this, no doubt you feel my pain. For some extra help getting out of bed in the morning, these unique alarm apps might just do the trick.
---
– Free Apps–
---
1. Alarmy – A mental or physical workout in the morning
---
There comes a time where generic smartphone alarms just don't cut it anymore.  If it's gotten too easy to hit that "off" button or we've gotten used to ignoring the monotonous ringing, maybe it's time to give Alarmy a shot. 
They provide multiple prompts – or "missions" – to complete before you can turn off your alarm. If you're able to sleep through these, you are really built different.  
For snooze-heads like myself, the features of Alarmy is a godsend. Missions such as taking a photo of your bathroom sink or answering math questions will force you out of bed in a jiffy. If that's not hard enough, how about working your glutes the moment you're awake? Their squat mission has you doing a workout to the tune of a blaring alarm – no excuses for skipping leg day.

Rating: 4.5/5 – As annoying as this app was, it got me out and about in less than 10 minutes as my mind was awake after solving all those math problems.
Available via App Store & Google Play
---
2. Loud Alarm Clock – Louder than your BMT sergeant
---
Image adapted from: Loud Alarm Clock
If you went through NS, you'll remember that feeling of being caught snoozing by your platoon sergeant. For some reason, the loud voices of our commanders still haunt us till this day. Loud Alarm Clock evokes the nostalgic feeling of having a very angry sergeant screaming at you at the top of his lungs. 
This app plays random sounds each time you set an alarm, so your ears aren't able to adapt or get used to a repetitive sound that you'll soon be able to ignore completely. In addition to that, the audio files used are volume boosted – too bad you can't set your commander's voice as the alarm.

Rating: 3/5 – The app was loud enough to wake my entire family up. If you're not living solo, be wary of how loud this alarm can get to avoid waking light-sleepers in other rooms.
Available via App Store & Google Play
---
3. Walk Me Up! – An app that has you strolling away from your bed
---

Image adapted from: Google Play
While not as extreme as #1 or #2, Walk Me Up! gets you up by making you walk away from your bed – literally. 
It's simple to understand and use, and you'll have to set a number of steps to be walked before the alarm turns off. If you'd like more features, consider in-app purchases where you'll be able to limit the number of times you're allowed to snooze should you need some extra help.

Rating: 3/5 – If you're someone with high moral values, this app works like a charm. But if you're on the other side of the spectrum, this app is easily cheated by shaking your phone to mimic walking. 
Available via Google Play
---
4. Barcode Alarm Clock – Scan the beginning of your day
---
A step up from taking photos is scanning barcodes. Aptly named, Barcode Alarm Clock uses barcodes to shut off its alarm. This could be any barcode that you might find in your household – for instance, on the back of the toothpaste box. To prevent cheating, they've even included a feature that prevents you from turning off your alarm before it rings. 
As opposed to ordinary alarm clocks, snoozes here aren't for extra shut-eye. In fact, you're only allowed a 10-second snooze – enough time to run out of your room so that you won't wake anyone that's sharing the room with you. 
Rating: 5/5 – I love this app, it gives barcodes a new use – and the app works without the need for in-app purchases.
Available via App Store 
---
5. Alarm Clock for Me – Waking up to your choice of music
---

Image credit: Apalon
People who are highly motivated by music will absolutely love this app. With Alarm Clock for Me, your mornings are graced by your favourite music. It replaces the typical alarm with any audio file of your choice – and yes that includes your sergeant's voice. The app will ring even if it's not running in the background. 
If that isn't your kind of gig, you could choose to be beautifully awakened by your favourite Disney songs so you can feel like a Disney princess first thing in the morning – after all, mornings do set up the vibes for your day ahead. 
In addition to the customisability, there is even a shake function. The alarm will continue to ring until you've shaken your phone long enough for the app to be convinced that you're awake.
Rating: 5/5 – As someone who's highly motivated by music, waking up to your favourite tunes can be a huge game changer as it lifts your mood, which is especially important in the morning.
Available via App Store & Google Play
---
– Paid apps –
---
6. Progressive Alarm Clock – A peaceful morning experience 
---

Image adapted from: App store
If you're a light sleeper, a really loud alarm clock might be a tad overkill. Progressive Alarm Clock is made specifically for a gentle awakening as compared to apps in the previous entries. Priced at $1.48, this app allows you to customise your alarm pattern to how you wake up – with volume and length of each stage of the alarm increasing as time goes by. 

Image adapted from: App store
The app has a journaling feature as well – allowing you to document your morning routine and also your to-dos for the day.
Rating: 3/5 – As a heavy sleeper, this app didn't really cut it for me. However, this app works exactly as advertised and the journaling feature can also come in handy as a to-do list for the day.
Available via App Store
---
7. SpinMe Alarm Clock – Spinning yourself awake 
---
Image adapted from: App store
If there's one app that'll wake you up, it's SpinMe Alarm Clock ($2.98). To shut off your alarm, you have to physically get up and spin until you've hit the amount of rounds needed. If that doesn't wake you up, nothing will. 
If you're thinking about just spinning your phone, they're a step ahead of you on this one. While spinning, both of your thumbs will have to be placed on the markers pictured on your screen – no cheating here too I'm afraid. 
Rating: 4/5 – While spinning might not be the best thing to do in the morning, it'll get you up and out of bed really quickly. Imagine my mother's shock as she entered my room to see me spinning with my phone in hand.
Available via App Store
---
Bonus: Pill Reminder Medical Alarm – Never forget to take your meds again
---
Image adapted from: App store
Medication is important to our health, even more so if you're on a long term course. Pill Reminder Medical Alarm makes taking medication so much easier. You're able to set separate alarms according to your medication timings and also attach photos and dosage information.  
Rating: 5/5 – A simple app that works, what more can we ask for? Being able to fill in dosage information and photos is a great feature if you have a care-taker or a helper giving you medication. 
Available via App Store
---
Best alarm clock apps to get you going 
---
Sometimes we all need a little extra help and a tiny sprinkle of willpower to get out of bed.  With the apps listed above, you are sure to be out of bed at a moment's notice. Features like these put an interesting spin on your typical alarm clock and also to your morning routine.
Check out these tech-related articles too:
---
Photography by Afiqah Amir.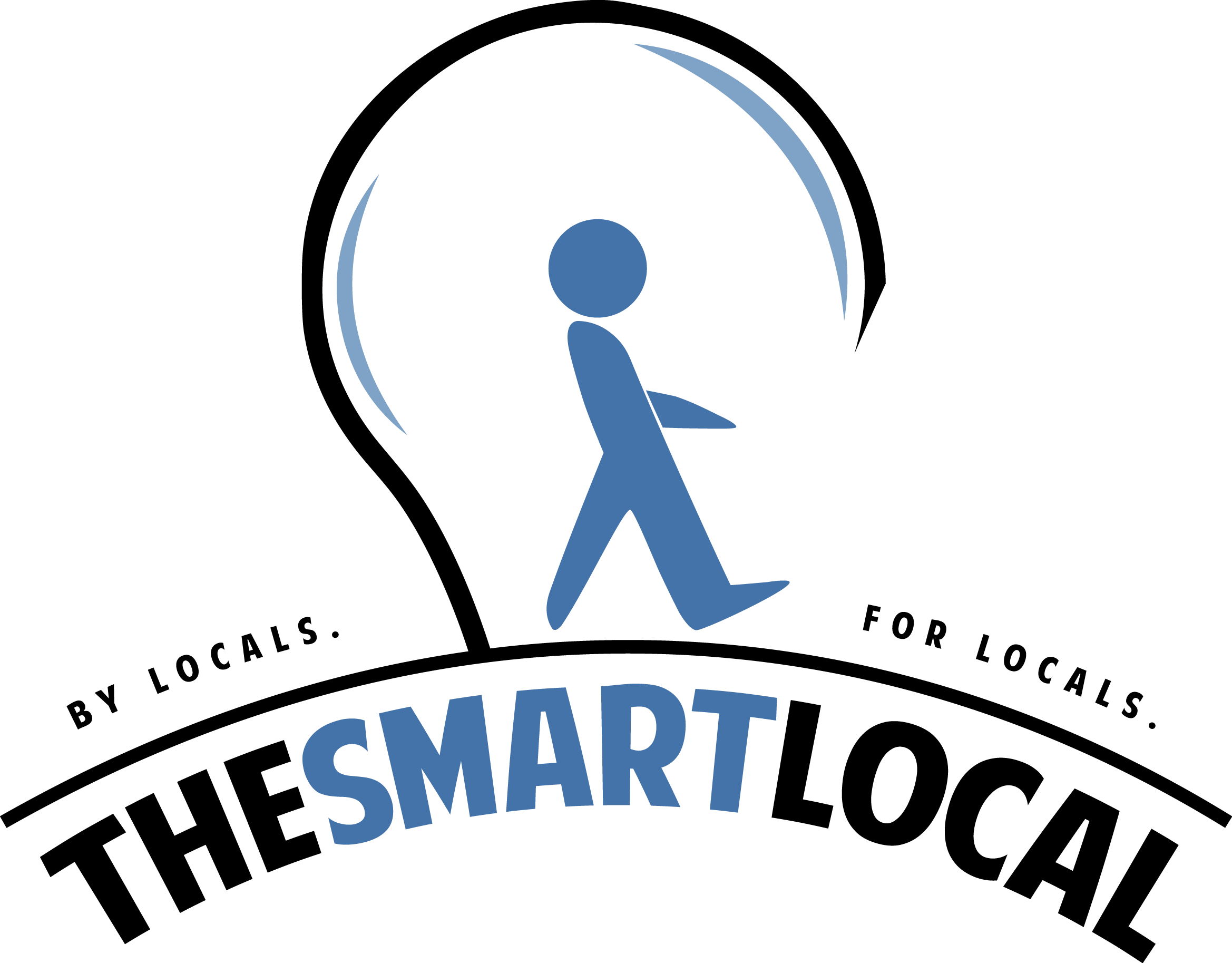 Drop us your email so you won't miss the latest news.