Phone battery saving hacks
---
Picture this: You're stranded in a super ulu location with only 4% of battery left and burgeoning anxiety. You're also starting to question your life choices and whether or not you'll ever make it back into the warm arms of civilisation.
When we rely on our phones to function as everything from a calculator to a GPS device, the above scenario is no longer a laughing matter but the stuff of our adult nightmares. If you're constantly walking a tightrope between low battery and no battery, here are 9 battery-conserving hacks that'll cast you a lifeline in your time of need.
---
1. Use reliable power banks and chargers to avoid overheating your phone
---

Always make sure the charger and power bank you're using is reliable like this AUKEY one
When it comes to power banks/chargers, here's a conundrum we can all relate to: if it's any good, it won't come cheap.  Yet, in a bid to save a penny or two, we rashly decide to risk it with a more economical, "pirated" version of popular power banks/chargers and try to make things work. 
This is where voltage and current speed come in. You can probably trust big brands to produce chargers and power banks with voltage and current outputs matching that of your smartphone, but with cheaper options, it's always a gamble. 
If the voltage or current is higher than recommended, you can expect your phone and its battery to get fried like an egg. Arm yourself with a reliable power bank or charger for AUKEY to sidestep this problem completely!
---
2. Drop off the map – turn your "location" off
---
You might think it to be a harmless little bonus feature that lets you geotag your posts on IG, but leaving your "location" switched on can do some real damage to your phone's battery life. Keeping your device searchable is akin to you using the GPS function in maps on your phone 24-hours a day.
Unless you're right smack in the middle of navigating yourself out of a sticky situation, the "location" setting on your phone should be the first function to go.
---
3. Switch to an all-black back-up wallpaper
---
It's no secret that our phone screens double up as mini digital photo frames for our favourite snaps to bring us good vibes all day long. But unbeknownst to many, thousands of pixels work hard on a minuscule level to give you that crisp and vibrant image quality. That's just how the AMOLED screens on your smartphones work.
To fully max out your charge, surrender to the dark side with an all-black wallpaper. Why? Far less battery is consumed displaying a black screen than a coloured or white one. You can read up on the science behind it here.
Pro-tip: Android users can download an app to manually disable pixels, whilst Apple users can opt for grayscale.
---
4. Disable background syncing and push notifications
---
There are few things as satisfying as hearing the ping of a new text message, but background auto-syncing and push notifications are one of the main culprits of the fatal battery drain. Flipping the switch on background syncing will save you a considerable amount of juice – all you have to do is resist the urge to check in on Instagram and Facebook every couple of minutes.
---
5. Turn off vibration mode
---
TL;DR Haptics = vibration, more or less. We've come a long way since our Nokia phone days, but touch-key and alert vibration never gets old. And while immensely satisfying, one can only imagine the amount of energy needed for vibration to materialise.
---
6. Hunt down battery-leeching apps
---
If you want that longevity for your phone's battery, then you've got to dig deep to find the source of the problem. We're talking about finding those pesky life-zapping apps and kill them where they stand.
Directions:
Settings > Device Maintenance > Battery
This will show you the estimated battery life your phone has left and the apps that are sneakily running in the background. 
Some smartphones, such as Samsung, will also give you the option to select a power-saving mode to extend your remaining use time. The maximum power saving mode might make your phone close to useless, but it'll give you a whopping extra 10 hours of battery life for you to use when you need it most.
---
7. Don't close your most-used recent apps
---
It's almost habitual for us to clear all our recently opened apps from time to time – particularly when we see our phone's battery percentage dropping at an alarming rate. While that sounds like a logical thing to do, it's a placebo. Here's the reality of our actions:
Closing app removes it from the RAM.

The next time you open it, more energy is used for your phone's processor to load all the information all over again.

Battery is depleted in the process.
Shocking, isn't it?
---
8. Opt for Wifi as and whenever possible
---
Another shocker on the list is the fact that WiFi is way more power efficient as compared to your regular 3G/4G data.
Simply put, WiFi only drains the battery when it's connected to a source. Even if it's out of range, it uses far less to scout for an available WiFi connection as opposed to the constant stream that is your data. 
Do: Use WiFi and turn off your data where possible
Don't: Leave both your WiFi and data running concurrently
---
9. Keep your phone in a cool place
---
Though they be made of metal, glass and plastic; smartphones are more similar to us than we know. Just as we find the most comfort when temperatures are in the mid 20s, your phone also performs optimally when it's 20°C-30°C indoors or out. 
This would explain why our battery seems to drain a lot quicker in colder climates or when exposed to the harsh midday sun. So the next time you're heading for a picnic by the beach or an outdoor workout sesh, be sure to stow your phone in a cool dark place to keep the battery life from bleeding out while inactive!
---
Stay connected with AUKEY
---
As someone who just ain't got the time to wait for a full charge, I can vouch that all these tips work to give your smartphone those extra few precious hours of connectivity. But to be safe, I always keep a trusty power bank in my bag to make sure I never have to deal with a flat battery. 
Whether you're looking for a more permanent solution for your battery issues or on the lookout for a quality power bank of your own, investing in an AUKEY Quick Charge 3.0 & Power Delivery Series Power Bank (PB-XD12/13) is the way to go.

The AUKEY PB-XD12/13 will charge your phone at 4x the speed of a normal power bank and comes in two capacities – 10,000/20,000mAh.
Built to charge up to 3 devices fast thanks to Dual Qualcomm Quick Charge 3.0 USB ports & USB C Power Delivery, this power bank is a must-have for folks whose phones are always half full or want to recharge their devices fast.
The power bank also comes with a built-in smart tech a.k.a. an INOV (Intelligent Negotiation for Optimum Voltage) to optimise your charge every single time – whether it's your Nintendo Switch, phone, iPad, or other USB-powered devices.
If you're lowkey floored by their Quick Charge 3.0 technology and need more of it in your life, add the AUKEY multi-port PA-T18 wall charger to your gizmo stash. This handy and portable charger will deliver fast, powerful charges to up to 4 of your USB-compatible devices simultaneously so they'll always be ready for use.

Their USB C-to-Lightning cable will also give you 50% of the battery life you've lost in a mere 30 minutes – all this while having you look put together while you're powering up on the go!
But more than just power banks and USB cables, AUKEY is also known for their Key Series T10 True Wireless Earbuds that rep the same kind of long-lasting battery power. These earbuds can give you an impressive 7 full hours of playtime. 
Their battery life can also be stretched to last you 24 hours when you use their wireless charging case which will give you an extra 2.5 charges anytime, anywhere. Not only do these sleek earbuds deliver high-quality music, they come with an IPX5 water-resistance rating. Caught in the rain? No issue, these babies will be able to take it.
Shop AUKEY's range of products online here:
Qoo10
Lazada
Shopee
Hachi.Tech
Aukey SG Official Facebook
---
This post was brought to you by AUKEY.
Photography by Huy Pham.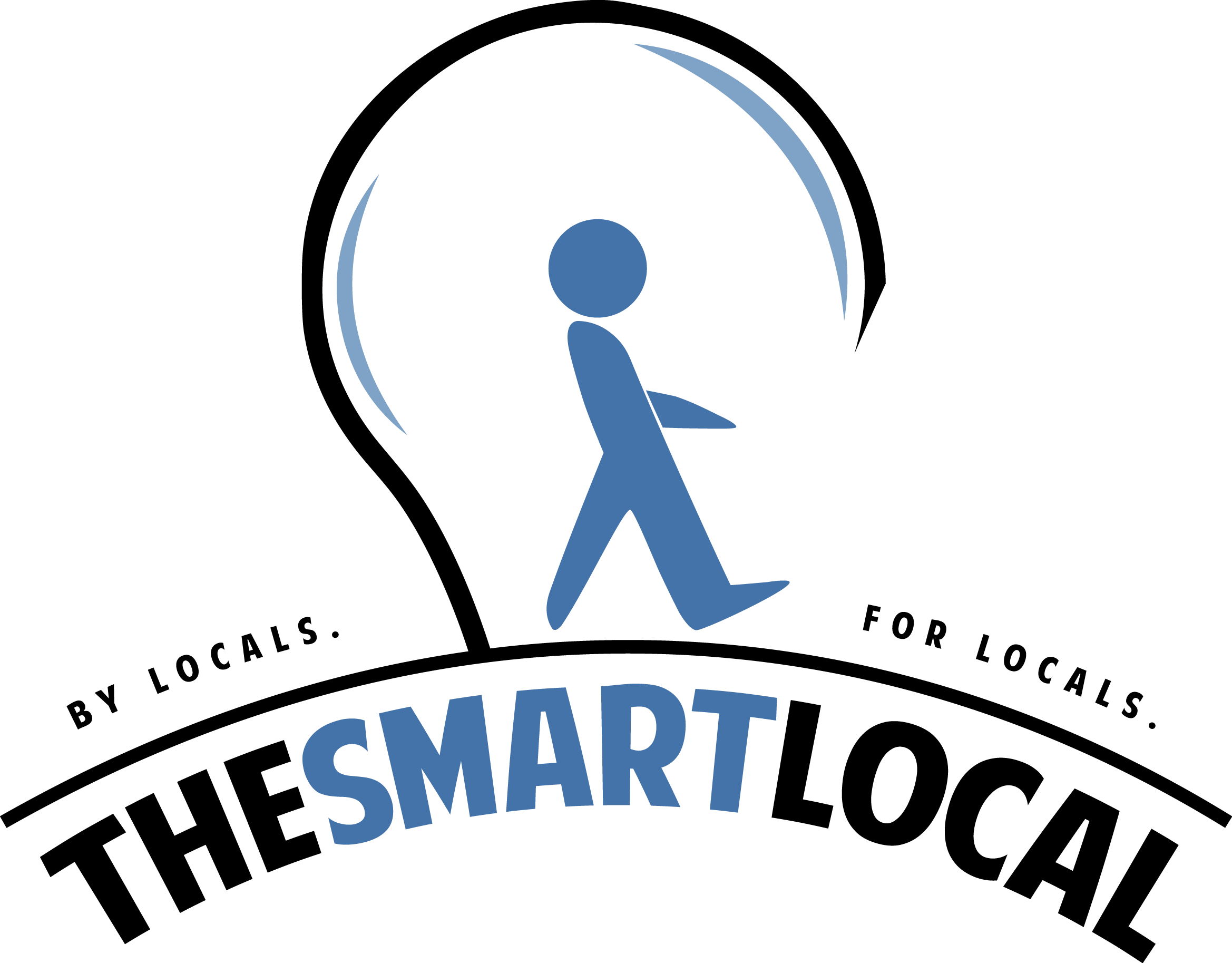 Drop us your email so you won't miss the latest news.