Fancy schmancy
The concept of Afternoon Tea first started in the mid-1800s as a tradition for the British upper class back when it was popular to have a late dinner. To make it through the duration between lunch and dinner, the upper class would often invite some friends over for tea and cakes in the afternoon.
What started as an old British tradition has now become a popular activity amongst young people in KL today with many beautiful locations throughout the city offering a delectable selection of treats both sweet and savoury! If you're in the mood for a classy catch-up with some friends or family, this list of 10 best places for afternoon tea in KL is just what you need!
1. The Tea Lounge @ Majestic Hotel
Majestic Hotel KL exudes a regal feel with its plush armchairs, swinging chandeliers and old world vintage decor. There are four different locations to enjoy your afternoon tea at – The Tea Lounge, Atrium at the Colonial Café, The Drawing Room or The Orchid Conservatory.
Out of the four, I recommend The Orchid Conservatory. The opportunity to dine with orchids inside a spacious glasshouse is one not to be missed! There are limited seats in the Orchid Room hence advance reservation should be made especially for weekends.
The afternoon tea sets come with a pot of house-blend BOH tea of your choice and an assortment of sweets and savouries including different flavoured scones (raisin and plan), an assortment of finger sandwiches, banana toffee tarts, eclairs and more. There are also curry puffs and other Malaysian delights that add a local twist to this British tradition.
Price per person: The Tea Lounge (RM48++) | Atrium at Colonial Cafe (RM48++) | The Drawing Room (RM68++) | The Orchid Conservatory (RM88++)
Address: 5 Jalan Sultan Hishamuddin, 50000 Kuala Lumpur, Malaysia
Contact No.: +60 03 2785 8000
Opening Hours: Daily 3pm to 6.30pm

2. OneSixFive @ InterContinental Kuala Lumpur
Intercontinental Hotel is located in the heart of Kuala Lumpur city. This glamourous hotel provides a variety of dining experiences ranging from local to international cuisines. This place has a picturesque view that overlooks a landscaped garden with a fountain.
Edgy and sophisticated pieces of furniture are thoughtfully placed in the café, creating a pleasant and posh afternoon tea dining experience.
This Royal Afternoon Tea Set (RM 75++) includes scones served with clotted cheese and strawberry jam, savouries like a Crab Remoulade Roll, smoked salmon and caviar crostini and Wagyu beef tartare. There are also interesting pastries like the Hazelnut and Tonka Bean Macaroon served with a pot of selected house tea.
Address: 165 Jalan Ampang 50450 Kuala Lumpur, Wilayah Persekutuan Kuala Lumpur Malaysia
Contact No.: +60 03 2782 6168
Opening Hours: Daily 2pm to 5pm

3. Lounge on the Park @ Mandarin Oriental Hotel
Lounge on the Park at Mandarin Oriental Hotel KL is a fine and dainty place to have afternoon tea. The intriguing twist of Chinese heritage and modern contemporary brings a rarefied atmosphere and a remarkable dining experience.
The lush green view of KLCC Park can be seen through the outdoor terrace, as a resident pianist serenades the guests during the afternoon.
The English Afternoon Tea Stand (RM78++) consists of the usual scones, bite-sized sandwiches, Lamingtons, Crème Brulee and macarons while the 'Healthy Choice' Afternoon Tea Stand (RM78++) is an assortment of English and Chinese delicacies that go easy on the waistline.
Address: Kuala Lumpur City Centre, 50088 Kuala Lumpur, Malaysia
Contact No.: +60 03 2179 8883
Opening Hours: Daily 2pm to 6pm

4. Thirty8 Grand Hyatt
Apart from its magnificent view, Thirty8 is well known for their decadent and gastronomic desserts. Their afternoon tea set is packed with palatable freshly baked treats that will tantalize your taste buds.
This Elegant Afternoon Tea Set (RM80++) comes with a pot of tea with the tea of your choice, a plate of scones and a plate of assorted sandwiches.
Besides the afternoon tea set, you have to try their signature cakes! The THIRTY8 Signature Cake (RM45) is a chocolate cake with caramel syrup and raspberries served with banana ice-cream. Another must-try is the Straight From the Oven Chocolate Cake (RM35) with raspberry sorbet and a vanilla anglaise sauce. I recommend bringing 3-4 friends to dine here with you so you get to try a bit of everything!
Address: 12, Jalan Pinang, Kuala Lumpur City Centre, 50450 Kuala Lumpur, Wilayah Persekutuan Kuala Lumpur, Malaysia
Contact No.: +60 03 2182 1234
Opening Hours: Daily 3pm to 5pm

5. Carcosa Seri Negara
Carcosa Seri Negara is a historical mansion with long heritage and is considered the most historic colonial hotel in Kuala Lumpur. It was the official residence for Queen Elizabeth II and Prince Philip back in 1989 when the Commonwealth Heads of Government Meeting was held in Kuala Lumpur. This English colonial-style mansion is built on a hilltop and overlooks a 16 acres gorgeous verdant garden.
Afternoon tea served here can be enjoyed in the Drawing Room, or at the Verandah (outdoors) where you get to enjoy the view.
Apart from the typical English Afternoon Tea Set (RM75++), Carcosa also offers the unique Malay Tea Set (RM75++) with traditional Malaysian delicacies on dainty chinaware. They have satay ayam, ubi kayu rebus kelapa manis, murtabak kecil jeruk bawang and an assortment of kuihs (Malay cakes).
Address: Jalan Kebun Bunga, Tasik Perdana, 50480 Kuala Lumpur, Wilayah Persekutuan Kuala Lumpur, Malaysia
Contact No.: +60 03 2295 0888
Opening Hours: Daily 3pm to 6pm

6. The Lobby Lounge @ Ritz-Carlton Hotel
The Ritz-Carlton hotel is located in Bukit Bintang, a glitzy part of KL city renowned for being the fashion and entertainment epicentre of Kuala Lumpur. Spoil yourself with the finest selection of TWG teas, sit down and relax as you sip on a hot cup of tea and nibble on the delicious treats served on posh teaware.
The pastry selection of The Ritz Carlton's Traditional Afternoon Tea Set (RM78++) is the part most people look out for as it differs daily and is specially curated by the Head Chef every single day. This means you're always in for a surprise whenever you have afternoon tea here!
Address: 168, Jalan Imbi, Pudu, 55100 Kuala Lumpur, Federal Territory of Kuala Lumpur, Malaysia
Contact No.: +60 03 2142 8000
Opening Hours: Weekdays 3pm to 5pm

7. NOSH
NOSH is the brainchild of Ann Lee and Judith Sakata located in Beverly Hills of Malaysia (Bangsar) and famous for their delectable cakes and pastries.
Be it for a first date or a special tea with Mum, there's no better place than one voted as one of KL's best dessert places. The NOSH Afternoon Tea Set (RM58++) has fruit scones baked to perfection – slightly crisp on the outside and soft on the inside. Their cakes are also moist and fragrant and their berry eclairs out of this world!
While here you can't miss out on one of NOSH's signature desserts. This plate of Valrhona Heaven (RM32++) is the ultimate trio – think molten chocolate cake with tart au chocolat & gourmet chocolate ice-cream. The molten cake is a rich, bittersweet dark chocolate cake that has a soft and velvety texture. Slice it open and watch the glorious chocolate filling slowly ooze out.
At NOSH's, you either go sweet or go home!
Address: 7, Jalan Telawi 3, Bangsar Baru, 59100 Kuala Lumpur, Malaysia
Contact No.: +60 03 2201 3548
Opening Hours: Weekends and Public Holidays 2.30pm to 5.30pm

8. Grand Millennium Hotel
This fancy-schmancy hotel is also situated in Bukit Bintang and is a 9-minute walk away from Pavillion shopping mall.
Besides the scones and fruit tarts served in the Traditional Afternoon Tea Set (RM55++) @ Bistro 16, this renowned hotel recently introduced their Chocolate High Tea Set (RM55++) that became so popular it became a permanent fixture on the bistro's menu.
A noteworthy thing about the Traditional English Afternoon Tea Set served here is that they are beautifully placed on a unique white box tier which makes it really attractive. This afternoon tea set also comes with a pot of tea of your choice.
This Chocolate High Tea Set consists of a banana chocolate tartlet, mini chocolate éclair, crinkle cookies, macadamia chocolate, milk chocolate bar, chocolate crème brulee, chocolate cheesecake, white frozen chocolate and some freshly-baked chocolate scones.
If you and your friends are only up for one tea set, the Chocolate High Tea would be a better choice!
Address: 160, Jalan Bukit Bintang, Bukit Bintang, 55100 Kuala Lumpur, Malaysia
Contact No.: +60 03 2117 4888
Opening Hours: Daily 3pm to 6pm

9. The Lounge @ Hilton KL Hotel
This opulent hotel is located next to KL Sentral, a transit-oriented development that houses the main railway station of Kuala Lumpur which makes it conveniently accessible. The hotel has a gorgeous view of the bustling city and serves palatable desserts and tea at The Lounge.
One of the most outstanding features of their English Afternoon Tea Set (RM140++) is their dessert plate decorated beautifully with a (branded) chocolate handbag, cocktail dress butter cookies, glitter lipstick and button passion tarts that are way too cute to be eaten. You can also opt to have a pot of either English or Japanese tea to accompany your sweet treats.
Address: 3, Jalan Stesen Sentral, Kuala Lumpur Sentral, Kuala Lumpur, Wilayah Persekutuan Kuala Lumpur, Malaysia
Contact No.: +60 03 2264 2264
Opening Hours: Daily 2.30pm to 5.30pm

10. TWG Tea Salon & Boutique @ Pavilion KL
TWG which stands for The Wellbeing Group is one of the finest luxury tea brands in the world. It was established in Singapore in celebration of the island's great history as a trading post for teas, spices and fine epicurean products. Their teas are served in hand-sewn teabags and come in a wide variety of tea flavours. They are also well-known for their fine selection of unique tea-based macarons with a crunchy shell and a melt-in-your-mouth interior.
You're in for a luxurious treat when you dine at TWG. Their tea is served in 18k gold-plated teapot that keeps the tea warm and at the perfect temperature so that you can sip at your own pace. Their Afternoon Tea Set (RM55++) includes a TWG Tea Croque Imperial, 2 baked scones/muffins or 1 patisserie, 3 macarons of your choice and 1 a pot of TWG tea. You can't help but feel 'atas' (high class in Malaysian English) when you're at TWG.
Address: Pavilion Kuala Lumpur @ Level 2, Lot P2.16.00 & 2.34.01 168, Jalan Bukit Bintang 55100 Kuala Lumpur, Malaysia
Contact No.: +60 03 2142 9922
Opening Hours: Daily 2pm to 6pm

Pamper yourself!
Pamper yourselves with the finest spread of delicacies served on elegant chinaware and stunning luxurious settings to match! Be sure to make your reservations beforehand as these places are often packed, especially during the weekends. If you can you think of any more great places for afternoon tea, just let us know in the comments below!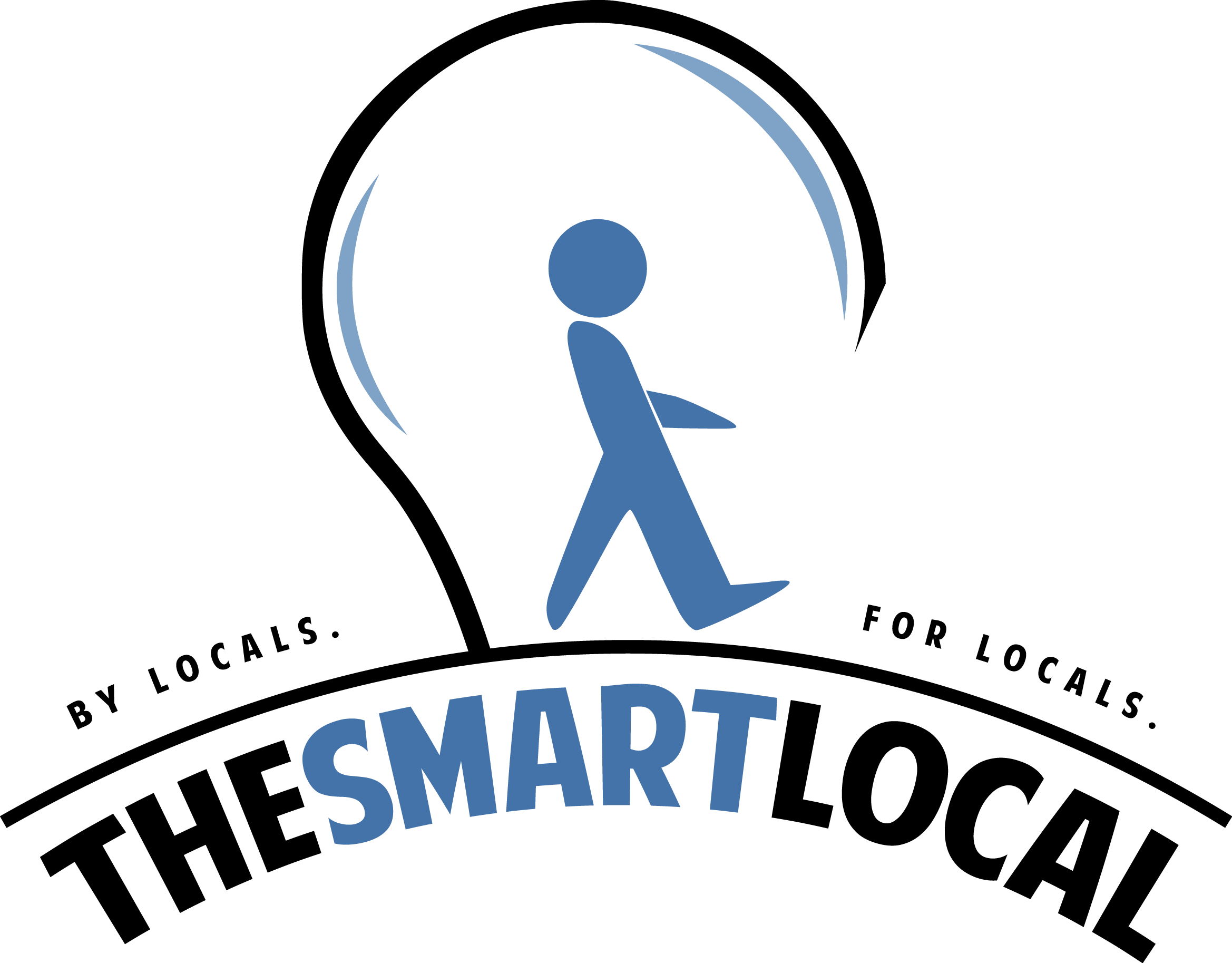 Drop us your email so you won't miss the latest news.