A Cozy Corner of the CBD
A cafe means a lot more to me than just coffee and food. I used to hunt for the most obscure cafes in town just so I could escape the crowds and sip my coffee quietly. My search for a cafe to call my own brought me to Kraftwich – a new concept by Swissbake, located in an idyllic corner of One Raffles Place.
After experiencing it first hand, I want to show you why I think Kraftwich by Swissbake is the young upstart you've been looking for in the cafe industry. It's enigmatic charm and carefully curated interior won me over slowly but surely. Take it from me, you have to see it to believe it.
1. The food and decor are oh, so Instagrammable
Nothing says 100 likes more than a Bread and Butter Pudding ($6.90) baked in a mug topped with a scoop of gelato. It looks as pretty as a picture and tastes amazing. The vanilla gelato had the slightest hint of earl grey tea which worked surprisingly well with the almost caramel-like custard in the pudding.
The Chocolate Mug Cake ($6.90) on the other hand, lacked the dark and rich cocoa punch that us chocolate lovers crave, and it's a shame because it would have paired perfectly with the gelato. However, the sponge was still pillowy soft, which was a definite plus, and is sure to please most casual cake lovers out there.
The interior of the restaurant feels contemporary Australian. I got vibes of quaint Melbourne cafes with the wooden table tops and the hanging lights. The use of warm lighting and minimalist table settings add to the cozy impression that stuck with me as I was leaving. Beautiful hand drawn murals and Typo-esque menus complete the modern look that Kraftwich wants to achieve.
2. Everything is affordable considering it's in the CBD
Admit it, we are Singaporeans and the lot of us are kiam siap, myself included. I'd queue an extra ten minutes to just save two dollars. However, it isn't always about how cheap the food is – Singaporeans are willing to fork out money to taste the best food. It's all about that return on investment and whether it's worth it to fork out the dollar bills.
The prices at Kraftwich are incredibly competitive. A Your Kraft Salad with a veggie base and 5 regular toppings ($7.90) will cost you close to ten dollars for a similar size at a salad bar. Their coffees are currently selling for $3, down from $4.90, as part of a promotion which runs till the 24th of January. I like to think about the prices this way – every third coffee is free. And I love free coffee, any day of the week.
3. They make everything from scratch every morning…
Let's talk bread. I'll be honest there were some misses here and there but what Kraftwich did right blew me away. The biggest plus for me however was the fact that they made their bread every single morning. Other bakeries and cafe make their own bread as well but it isn't even half as good. The bread was light and airy and took on a wonderfully crisp texture when it was toasted using the panini press.
The Portobello Mushroom Kraftwich ($8.90) was the best thing I had that day. It came fully loaded with everything I loved: juicy mushrooms and tomatoes, fresh vegetables and crisp bread. To top it all off, it was slathered with some form of aioli which I would have licked off my plate if no one else was watching.
The Smoked Salmon Kraftwich ($8.90) was like the opening act to a Muse concert, they were really good but beside the Portobello Mushroom Kraftwich, it was overshadowed. The bread used for this was different from its mushroom counterpart. It was like a multigrain rye loaf, riddled with numerous seeds and grains. Despite its succulent filling, the bread didn't crisp up too well as it should have, I would recommend skipping this and ordering the mushroom one instead.
4. … And it's extremely nutritious
I tend to not get too fussed about calories and the amount of salt and sugar in my food. However, the calorie conscious know that a bowl of truffle fries is a two hour yoga class locked into their busy schedules. For all you weight watchers out there, you'll be happy to know that Kraftwich is pretty light on the waistline.
You can't immediately tell that Kraftwich ships the "eat healthy" philosophy. However, it shows subtly in the way they treat their produce and the taste of the food. The desserts and drinks I tried had a restrained sweetness which I enjoyed, it was far less sugary than I expected it to be. Kraftwich also respects the vegetables that they use, cucumbers and lettuce are crisp and never feel out of place in any dish.
5. Make a salad with all the frills yourself
I don't like most salad bars. They always seem find a way to shortchange their customers, with too little dressing or a lack of ingredients. Creating a salad at Kraftwich was painless, the staff loaded my bowl with a mountain of ingredients without hesitation. I didn't even have to ask to jia liao like how I usually do at economic rice stalls.
The folks at Kraftwich have added pre customized options for indecisive individuals such as myself. However, if you actually have an affinity with salad creation and are looking to make your next salad masterpiece, you can select from their 22 different toppings and 9 premium toppings.
6. The drinks are better than most coffee chains
Coffee. That's what everyone goes to cafes to drink. I was on the fence about Kraftwich's Salted Caramel Coffee ($5.50) and I had the hardest time deciding if I loved it or hated it. I consider myself a purist when it comes to coffee, and this cup of coffee just didn't have enough acidity or bitterness. However, it did manage to capture a beautifully light caramel flavour with an amazing balance in sweetness which might make up for that.
I also had the Spinach and Apple Pressed Juice ($6.90). I'm not a huge fan of the cold pressed craze going on right now because I don't believe in charging absurd prices for a simple glass of juice. However the juice at Kraftwich was decent, it had an interesting flavour profile and worked well as a palate cleanser. It might have been a little sour at first but I slowly warmed up to it as the meal progressed.
The star of the drink selection was the Strawberry Yoghurt Frappe ($6.90), it was so unassuming sitting there in a your typical plastic smoothie cup. The frappe was sublime, with just the right amount of sugar and acidity, the way yoghurt should taste. I would have like some strawberry chunks to be tossed in but I would be satisfied with its current iteration any day of the week.
7. Give your bae a coffee for free
1 for 1, there can only be happiness when you present that statement to any budding Singaporean. Kraftwich is running a 1 for 1 coffee promotion starting on the 25th of January. What better way to show your bae you care than to send them a cup of coffee to perk up their day. Pick up a postcard with a fun quote at the Kraftwich roadshow at Chevron House on 25-29 January and customise your takeaway coffee cup with a quote to send her some love!
If you're like me and don't have someone to to give that extra coffee to, just grab that extra cup and treat yourself like a bae for that day. There are few things better than a cup of coffee but I think two cups is one of them.
8. The service is top notch
I don't think I say this enough but service is paramount. Food comes first but service comes hand in hand, not second. You could have the best food in the world but if your service sucks, you're better off doing delivery orders.
The staff at Kraftwich seem to have a knack for making you feel welcome. Whether it was their polaroid decorations, or their funky name tags – one of them was called Mr Smart. I felt strangely pleased because of all the smiles I was constantly getting battered with. It was refreshing dining with a smile, considering I don't do that often at all.
9. You can get a crumpet without looking pompous
I've been to atas tea houses and I know the drill. They charge me 60 dollars for a rack of cakes and pastries and I have to wear a fancy shirt and tie while I do it too. Sometimes you just want to dive into your food and not have to worry about judging eyes or tie stains.
You can grab the Poached Egg & Turkey Ham Crumpet ($5.90) at Kraftwich without the fuss of having to dress up like fancy Swiss royalty. You can also grab a Swiss Hot Chocolate ($5.50) to wash it down. Almost like a mini Swiss cafe away from home, without the pains of flying and booking a plane ticket.
10. It's accessible for everyone
Do you have a friend who refuses to come to the East because he stays in the West, because I always do. The right answer would be to tell him/her to get their drivers license. However, the politically correct answer would be to meet somewhere central, like Raffles Place for example.
Kraftwich is conveniently located at the basement of One Raffles Place, a stone's throw away from Raffles Place MRT Station. It's not only central for everyone in Singapore but it's right smack in the CBD as well. Its ideal position allows for office-workers and lazy bums like myself to make a trip down and catch up with a friend. What's better, they are open on weekends too.
The Long Road Ahead
There are the cafes with the carefully curated menus and dishes that belong in Michelin starred restaurants. Then there are others that will have interiors that deserve a feature on designer magazines, embodying luxury and elegance. Kraftwich sits right in the middle for me at the moment, it feels like they are still undecided on which of the two they belong to.
My first trip to Kraftwich was one free of expectations, I went in with a open mind and was receptive to everything that had to offer. I enjoyed myself sitting there, basking in the warm and cozy ambience. It felt like a tiny corner of the CBD hidden away from the hustle and bustle. For a moment I felt like I could forget about the pile of work building up on my desk. It was a short temporary escape, and I wish there were more places like that in Singapore really.
Address: One Raffles Place #B1-04/05
Opening Hours: Mon-Fri: 7.30am – 8.00pm | Sat- Sun: 9.00am – 3.30pm
Social Media:
Facebook: https://www.facebook.com/kraftwichsg/
Instagram: https://www.instagram.com/kraftwichsg/
Pinterest: https://www.pinterest.com/kraftwichSG/
---
This post was brought to you by Swissbake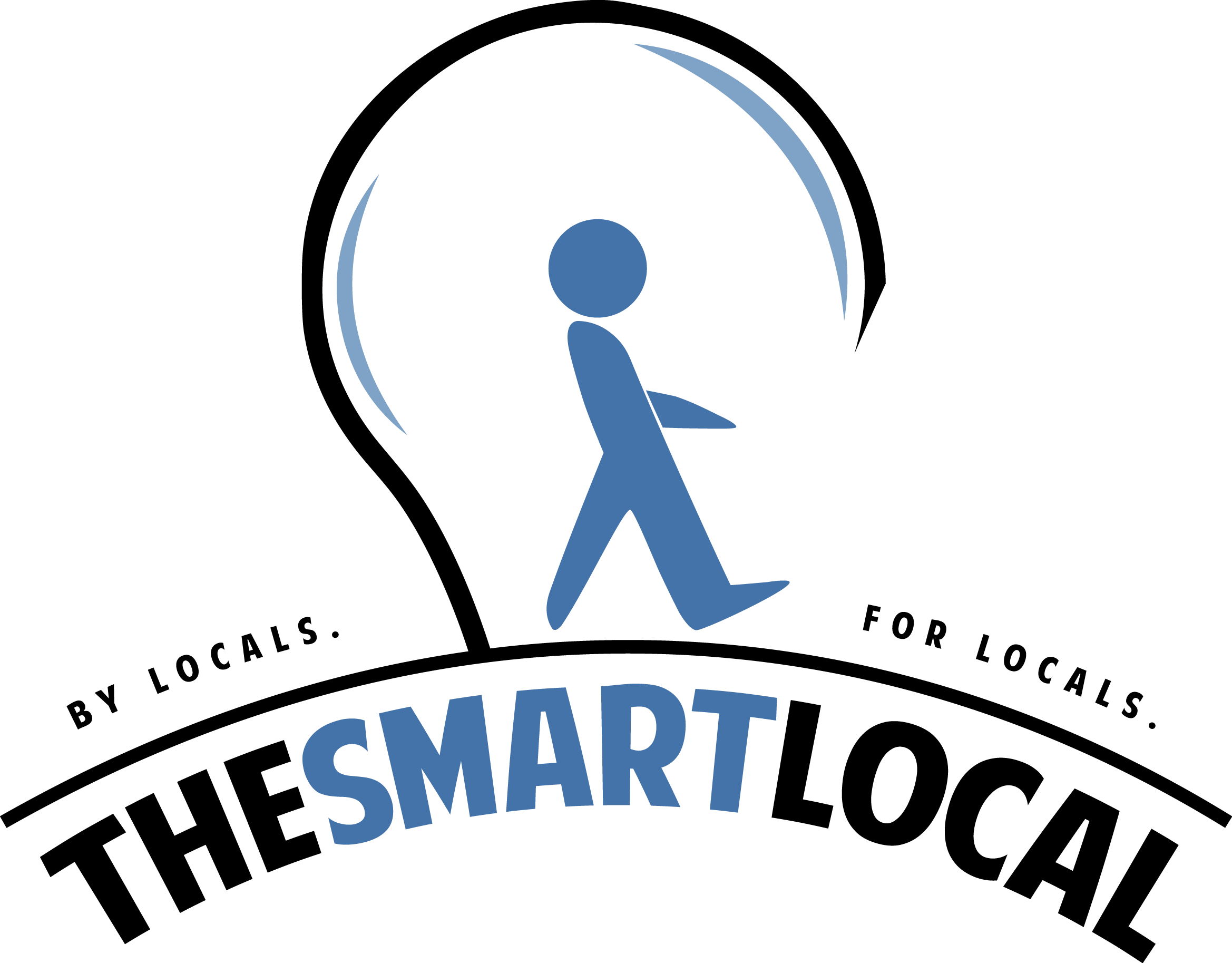 Drop us your email so you won't miss the latest news.