Cheap and stylish glasses in Singapore from $17
Image adapted from @lindelious
We're all familiar with the recent Owndays Follower Discount Campaign that was well-loved but sadly, short-lived. Props to stellar marketing, but for all you slow turtles who didn't manage to catch the tide before it ended, here's something to perk you up:
We found 7 eyewear stores to get trendy glasses under $60, so don't let the FOMO get to you – you might just find a gem in one of these places.
Note: Prices listed in this article are inclusive of frames and basic single vision lenses. Any customisable add-ons such as transition or progressive lenses are subject to additional charges. 
– Physical optical stores –
1. ORIAN – previously known as Spectalk ($48)
Opening in October 2020, ORIAN has got a range of Korean-inspired glasses – think minimalist oversized spectacles with thin metal frames. A normal pair of prescription glasses are $48 flat. Plus, the shop owner says they update their designs every month, so there are always new styles for customers to try on.
Address: 30 Tai Seng Street #02-11, Breadtalk Mall, Singapore 534013
Opening hours: 11AM-7PM on weekdays, 11AM-6PM on weekends
Contact: 6444 4864
2. New China Opticians (from $55) 
Image credit: @janethu_
Tucked away in Peninsula Plaza, New China Opticians has been open since the 1920s. Don't belittle its humble storefront – it's a treasure trove of both newly brought in modern pieces and vintage finds from years back.
Image credit: @newchinaopticians
Within 45 minutes, you'll be able to get your new glasses – usually from $55 – after a thorough eye check by the friendly Optician Uncle Tony himself. Do head down early if you decide to visit on a weekend because the shop can get quite crowded.
Address: 3 Coleman Street, #01-11 Peninsula Shopping Centre, Singapore 179804
Opening hours: Mon – Sat: 11AM – 7.30PM, Sun: 12PM – 6PM
Contact: 6337 8441
3. Eyecon Optical ($54.80) 
Image credit: @eyeconopticalsingapore
Simple and functional, Eyecon Optical's glasses are made for people who prefer a clean and sleek look. These fuss-free designs may not be the ultra-thin sort that are all the rave recently, but their silhouettes are still chic, with mostly round, transparent or tortoise-shell frames.
Image credit: @eyeconopticalsingapore
A huge plus point here is definitely the prices. Eyeglass frames are $35 and prescription lenses go at $19.80, rounding up to $54.80 in total. For something that you'll be wearing everyday, that ain't shabby at all.
Address: #08-04, Textile Centre, 200 Jalan Sultan, Singapore 199018
Opening hours: Mon – Fri: 11AM – 8.30PM, Sat: 11AM – 5.30PM (Closed on Sundays)
Contact: 9668 8027
Website 
– Online optical stores –
Buying glasses online isn't as hard as it seems. Most of the time, you'll just have to get you degree checked for free at any local optometrist and input your degree when ordering the frames. Many online sites even let you "virtually" try on their glasses by uploading a picture of yourself to see how they fit, before purchasing them.
4. Foptics ($35.90) 
Foptics is an online eyewear retailer selling frames with prescription lenses at $35.90 flat. All you gotta do is choose a frame you like and select your choice of frames. After which, you will be contacted for your prescriptions and finally, you'll receive your glasses through mail.
Image credit: @foptics.club
Their range of rectangular and round frames are well in line with current trends, minus the sky-high price tags. In fact, if you're looking to get frames on their own for fashion's sake, $12.90 seems like a pretty good deal.
5. Visual Loft (from $45)
Image credit: @lindelious
What Visual Loft does is to filter through all the glasses in over 100 traditional local optical shops, find the trendier pieces and sell them through their platform. They even have their own house brand for you to choose from. This saves you tons of time scouring through many passé designs just to find that one gem that fits your style perfectly.
Image credit: @hayidanadiyah
The ordering process is pretty much foolproof. Just choose a frame, head down to any of their partnering stores for a free eye check, or get a home eye test. You'll get to have your new glasses delivered to you for free as well.
A pair of frames and lenses can go as low as $45, and there's even a special promotion for NSFs where you can get a basic pair of frames and lenses at $38.
6. Firmoo Optical (from $19) 
Image credit: @whyhellojessica
Striking, bold and fashion-forward, the designs from Firmoo Optical are what will earn you a nod in the fashion department. Best of all, they totally debunk the notion that stylish frames come at a high cost.
Image credit: Firmoo Optical
Just a quick glance at their website shows that most of their frames are $23.99, with some being even as low as $19, inclusive of basic single vision prescription lenses. Even if you were to customise your lenses to block off computer rays or to have other functions, it will usually not amount to anything above $50, which is such a steal.
If you're looking to try out the transparent frame trend, here's a good place to get a pair because they have a wide selection of different designs to suit various face shapes
Image credit: @firmoo_optical
7. Zenni Optical (from $17)
Image credit: @zennioptical
Believe it or not, you can get prescription glasses for as low as $17 here. The cheapest eyewear store in this list, Zenni Optical has fun and funky designs if you're looking to try out tons of designs to suit different outfits.
Image credit: @zennioptical
Bonus: Optical stores with frames + lenses below $80
Oblique Eyewear (from $75)
Image credit: @arieltann
Oblique Eyewear is super popular amongst students and you don't have to search high and low in the store for a stylish pair of glasses – all their frames are updated to suit the current trends. Occasionally, they'll have promotions and you can look out for these on their Instagram page.
Image credit: @obliqueeyewear
Even if you didn't catch their latest promotions, a pair of glasses with prescription lenses starts from $75, which is still more affordable than big brands in shopping malls.
Address:
2 Handy Road, The Cathay, #01-07, Singapore 229233
Opening hours: Daily 1230PM – 9PM
Contact: 9118 2433
Website
Mimeo (from $75)
Image credit: Mimeo
Starting at $75 inclusive of frames and lenses, glasses from Mimeo The Optical Shop may be a little pricier, but the large range of frames make it worth a mention. Their Korean-style frames from Safari Eyewear are a crowd favourite because of their simple lightweight designs.
Stylish frames designed and made in Daegu, South Korea
Image credit: @mimeo.sg
Address: 80 Stamford Road, Singapore Management University (SMU) #B1-61A, Singapore 178902
Opening hours: Mon – Sat: 11.30AM – 8PM (Closed on Sundays)
Contact: 8100 9998
Website
Affordable spectacle shops in Singapore
There's no need to wait for the next big eyewear promotion before you scuttle down to snag some spectacles for yourself. All these stores offer affordable prices all year round, without compromising on design and quality, so go on and try out new styles – you might just find your new signature look!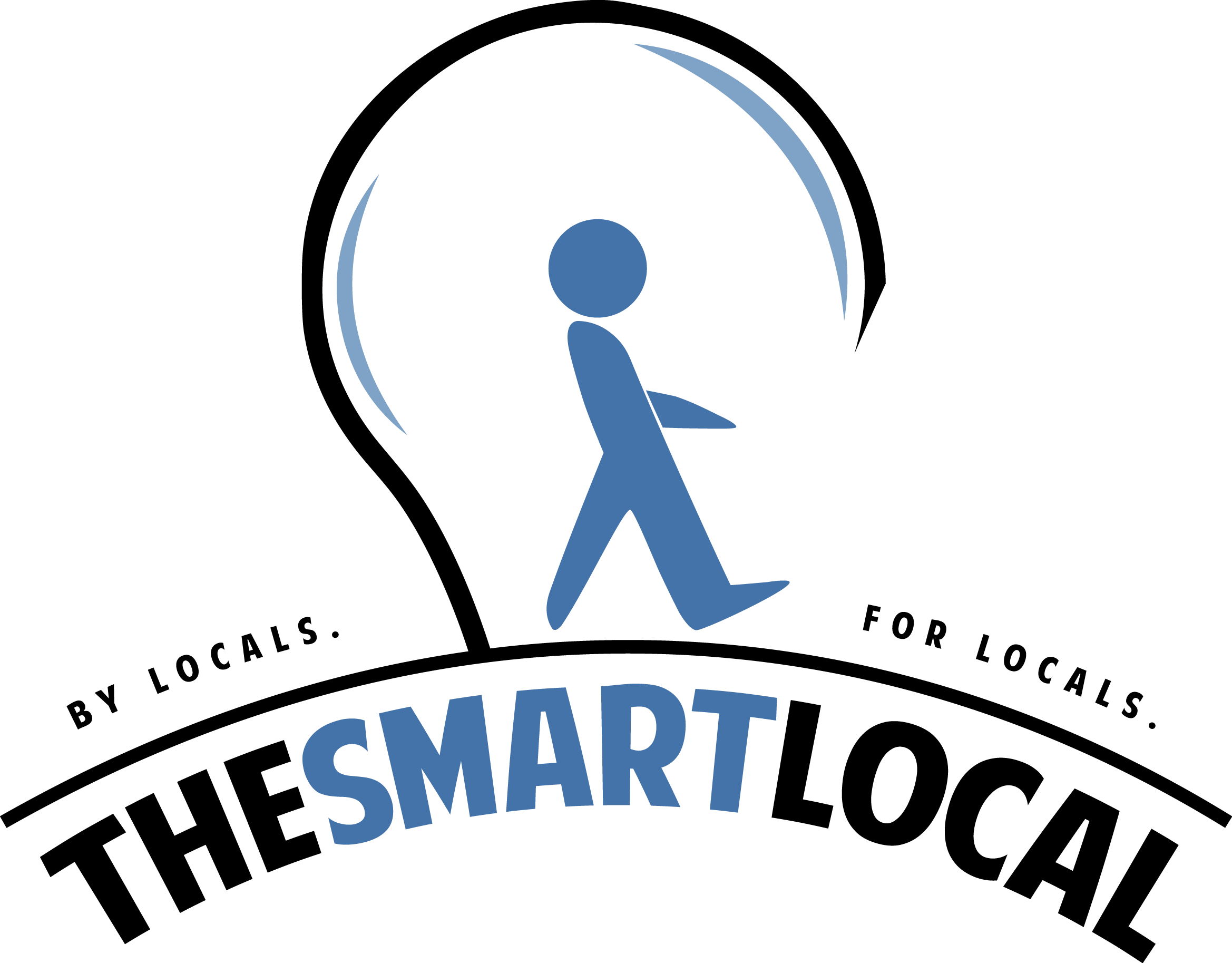 Drop us your email so you won't miss the latest news.