Explore the home of Middle-earth
Source: Otago Daily Times – Dart River
Kia Ora! is how you'll be greeted as you step into New Zealand, the land of majestic scenery and home of middle-earth. Kia Ora, traditionally meaning good health, is a Māori greeting that has evolved to mean a casual "hello". It is definitely something you should remember when you visit this beautiful country!
The Māori are the tangata whenua, the aboriginal people of New Zealand. The Māori culture is central to Kiwis – the people of New Zealand – as its traditions, history and language are at the heart of the Kiwis' identity. Today, Māori make up 14% of New Zealand's population and their deeply entrenched culture makes it a unique and extraordinary experience for visitors.
In addition, their natural landscapes are a glorious treat to the eyes and the soul. Their rugged coastlines, primordial rainforests, snow-capped mountains, glaciers, fjords, volcanic craters and alpine lakes will make nature-lovers fall to their knees in its awe. In fact, Kiwis are extremely proud to be born in their country, a place they believe to be "Godzone" – God's own country.
There is also a place for adrenaline junkies, as New Zealand offers boundless adrenaline-charged activities such as bungee jumping, skiing, kayaking and river rafting.
Every year, New Zealand lands in one of the top ten picks for travellers. Stick with me to the end of this guide, and you will find out why.
Did you know?
New Zealand is also known as Aotearoa, "the land of the long white cloud". Do not doubt this claim. The last time I was there, the expansive white clouds lining the sky made me certain she truly deserves this title.
New Zealand Destination Guide
"A land where epic journeys turn into legendary tales."
Those of you who think that Middle-earth is purely a fictional universe setting, think again. New Zealand has been hailed as "Home of the Middle-earth" ever since the Lord of the Rings trilogy and the Hobbiton movie set hit the screens. And the claim is absolutely not unfounded.
The Middle-earth as you see in the films is not a only a fantasy land, but exists in in reality in its purest, and most natural form. It may be difficult to believe, but then again, when has nature ever ceased to amaze? Matamata (Hobbiton), especially, is the epitome of Tourism New Zealand's 100% Middle-earth, 100% Pure New Zealand campaign.
Note that New Zealand is grouped into two main islands, simply called the North Island and South Island. We've broken this guide down into regions, so its easy for you to see what to expect from each one.
First, we'll walk you through the highlights of Middle-earth.
North Island
The Coromandel
Source: Travel Photo Adventures
The Coromandel is a popular tourist destination frequented by holidaymakers seeking a laid-back and relaxing vacation. New Zealand, with her azure blue waters and pristine white beaches, is an absolute paradise for those seeking to spend their days basking in the sun or exploring the waters.
Source: Equality Weddings NZ
This giant arch is found between two beaches at Cathedral Cove, and it forms a picturesque passageway ideal for lovers to take a romantic stroll along the coastline. Fun fact – this beautiful beach was also used in the filming of The Chronicles of Narnia: Prince Caspian!
1. Create your own personal hot spring!
Source: New Zealand Tourism
If you're looking for a cheap thrill, you can actually make yourself a "hot spring" at Hot Water Beach! Simply dig a shallow hole in the sand and watch fresh, heated mineral water from deep within the earth fill your little self-made cavern.
Matamata
2. Travel the Hobbiton Film Set
Source: hobbitontours.com
This is where it all began. As the original film location for Hobbiton, this enchanting gem also made it to our list of breathtaking places to visit before you die. Enter a world of smoking chimneys, bluebell flowers, picturesque sights and charming cottages. Visit the Hobbit holes. Traverse the path that Bilbo did as he started on his Unexpected Journey, and you'll find your own unexpected journey.

Source: Awesome Pictures
Source: TRENZblog
I'm already in love just by looking at the pictures.
3. Experience staying at a unique Farmstay
You can choose to experience what it's truly like to stay in the rural community – kiwi style. A number of farmstays that offer great country style accommodation are available around the beautiful rural Matamata district.
Watch the Hobbiton stars talk about their experience filming in this beautiful place
Waitomo
4. Let Glowworms guide you cruising down the Waitomo Caves
Source: Nate's Nature Blog
Those luminescent "stars" you're marvelling at right now are, in actual fact, millions of Glowworms working their magic. These Glowworms that are only native to New Zealand are a natural beauty – a majesty of nature and science. They've adapted to thrive in the dark, wet cave walls, and this galaxy of twinkling illuminated caves are a sight to behold.
You can even go black water rafting if you're one of those adventurous ones.
Source: Couriermail.com.au
You can also find these limestone cliffs near the Waitomo Caves, the exact spot where the troll campfire scene was filmed for The Hobbit: An Unexpected Journey.
Rotorua
Source: Goista.com
Rotorua sits squarely on the Pacific Ring of Fire. The region has a dramatic geothermal character as it is part of the Volcanic Zone, and is home to a number of geysers. Fear not though, because these volcanoes are not in danger of becoming active any time today.
The most distinctive characteristic of Rotorua is when you first enter is the faint scent of sulphur in the air, which is not unlike the smell of rotten eggs!
5. Immerse yourself in the Maori Culture
Source: The Soccer Desk
I'm sure you've all heard of the All Blacks Team that performs the Haka before every match. The Haka is a traditional ancestral war cry, dance or challenge that has been passed down from the Māori people of New Zealand.
You can watch the Māori perform a Haka before your very eyes when you take a trip to Rotorua, and experience the genuine warmth and hospitality offered by the Te Arawa Maori for well over 150 years. Take a journey down the past at a Māori village and learn more about their lifestyle and traditions – something central to Kiwis' identity.
Source: Swain Destinations – A Maori greeting.
Source: gregmickan.co
Engage in singing and dancing, and dine at a traditional Hangi feast cooked deep within the earth! Get to know the real New Zealand.
6. Experience an Adrenaline Rush
Source: When on Earth

The Luge, the Zorb, OGO, the Schweeb and Railcruising were all invented by an innovative group of Kiwis, right here in Rotorua. Where else better to experience these thrills other than their birth town?
Ruapehu
7. Ski down a volcano
Source: New Zealand Rent a Car
If you haven't tried skiiing down a volcano ever, grab the chance to experience it now. The dormant volcano on the slopes of Ruapehu will offer you panoramic views over the central plateau.
8. Explore the Hidden Bay
On the slopes of Turoa lies the Hidden Bay, the entrance to Lonely Mountain in The Hobbit: The Desolation of Smaug. The majestic waterfalls and valley views can mesmerise one easily.
9. Challenge yourself on The Timber Trail
#YOLO. So try something daring and exhilarating. Cycle across towering suspension bridges that span emerald valleys and through ancient forests on this 2-day cycle trail.
10. Hike the Tongariro Crossing
Source: veo verde
With unique landforms and volcanic peaks, the Tongariro Alpine Crossing is considered a world-renowned trek and is sure to be awe-inspiring. Explore ethereal lands – with emerald lakes, lava flows and an active crater – and create your own out-of-the-world experience.

Tip: The entire 19.4 kilometre trek will take about 8 hours, the climbs can be steep and the weather unpredictable, so be sure to dress in the most suitable gear!
South Island
Marlborough
11. Wine in Marlborough
Source: Land & See
The Malborough region is known for its world-famous sauvignon blanc. Oenophiles should come here to taste the distinct, aromatic savs which are intense in flavour with strong, fruity undertones. Sample the many winemaking styles on offer while enjoying the perfect postcard scenery.
12. Walk, Hike and Kayak along the gorgeous landscape

Source: lovemarlborough.co.nz
Go for a relaxing hike or walk through the forest glades, and prepare to be amazed by the waterfalls that greet you. If it suits you better, you can opt to swap barrels for kayaks and paddle along the river while listening to birdsongs from the native inhabitants. This location was used for the flight scene in The Hobbit: The Desolation of Smaug,
Punakaiki
Punakaiki is best known for its spectacular natural phenomena that is the Pancake Rocks and blowholes. Witness streams of water shoot towards the expansive sky from rocks – stacked on top of the other like pancakes – created from millions of years ago.
Kaikoura
Source: Andymilne design

Source: Fly Australia
A remarkable range of cetaceans populate the waters of the Kaikoura Peninsula. Watch magnificent sperm whales breaching up close and play with pods of friendly dolphins eager to meet you.
West Coast Glaciers
Source: 9 wows
Get a real feel of the ice age, which is still underway on the West Coast of New Zealand. Take an easy trek through the ancient river valleys of Franz Josef and Fox Glaciers. Even better, trek up to the surface and be treated to spectacular views. You will return with a humbling and unforgettable experience.
If you really want an extraordinary experience, you can even ride a helicopter and watch the glaciers beneath your feet as you glide over the top.
Lake Pukaki
13. Stargaze at Aoraki Mackenzie Dark Sky Reserve
The heavens are not so far off at Lake Pukaki. Gaze into the beautiful night sky and get lost in the moment. Be filled with wonder at one of the best stargazing sites in the world.
Tip: For ultra-strong telescopes, head to the Mount John Observatory.
14. Cycle along a captivating trail
Honestly, New Zealand is one of the best countries cycling enthusiasts should visit. With their snow-capped peaks and beautiful flowers as company, it is a cycling paradise.
15. Visit the Southern Alps
Source: getintravel
The Southern Alps form the mountain visa behind Lake Pukaki. Look at the snowy mountains and beautiful peaks and valleys, it will be hard not to fall in love here.
Paradise
That's right, this region is so beautiful they named it paradise.
16. Dart River
The waters are emerald-green, so clear that it is absolutely unbelievable. The Dart River winds its way through Paradise Valley. Taking a ride on a jet boat or kayaking down this waterway will earn you an amazing experience with snow-capped mountains, caverns and towering cliffs in the backdrop.
17. 4WD Adventures

Source: New Zealand Tourism
Traverse these rocky terrains and marvel at gorgeous valleys and rivers with a 4WD tour. This New Zealand backcountry tour will also take you to filming locations for the Lord of the Rings trilogy.
18. Go Horse Riding at Dart Stables

Source: New Zealand Tourism
Since you're in the Middle-earth, you've got to engage in some activities associated with the notion yes? Only then it will truly feel as if you've been transported to another land in this universe.
Milford Sound
Source: Backpacking Matt
You cannot come to New Zealand but miss out on Milford Sound. Experience the grandeur and beauty of the fiordland that soars out of these inky blue waters and the cascading waterfalls at their most impressive.
Queenstown
19. Adrenaline junkies, this is your haven on earth
Source: j8.com.br

Queenstown is hailed as the adventure capital of the world. Jump out of a plane, go bungy jumping, skiiing or go on a canyon swing in jaw-dropping landscapes. To all adrenaline enthusiasts, make your adventure worthwhile in Queenstown.
Grab the Best Travel Packages
I know, I know, you probably cannot wait to pack your bags and get into a plane right this instant, but rein in your excitement for a moment – Tourism New Zealand have put together some attractive options and the best part is, they are all priced really affordably – for a vacation in New Zealand, that is! The last time we checked, a 5D Taste of North Island was going for just $855 SGD!
But their offers and prices are always changing so to find out more, have a look at their complete packages in the link below.
A place that will only amaze you
The only drawback we can find with it is how its a 10 hour long flight from Singapore to New Zealand. But don't let that stop you.
New Zealand is a land of breathtaking landscapes and jaw-dropping scenery that leave you with memories that will last a lifetime. Be prepared to be in for an incredible experience in this paradise on earth.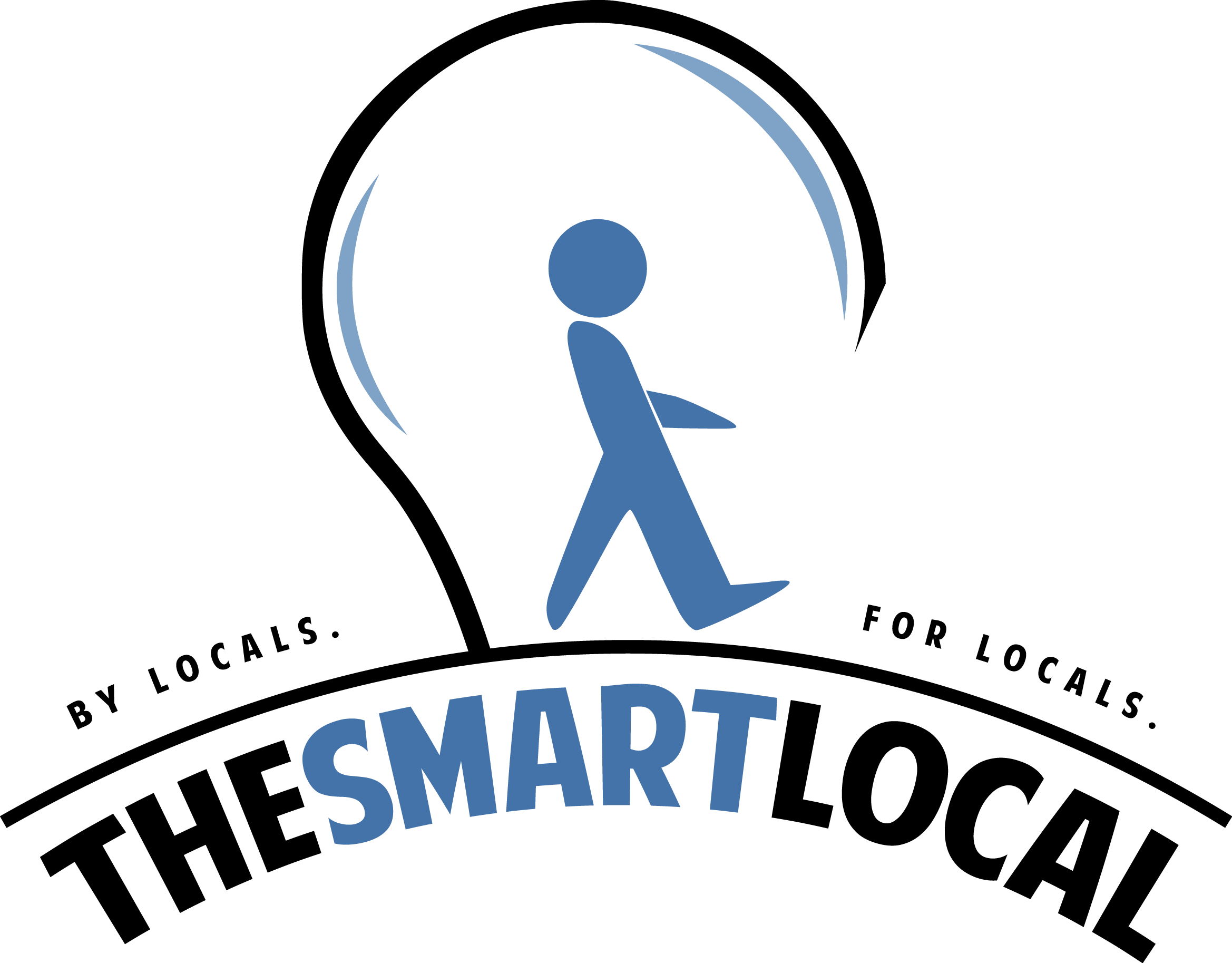 Drop us your email so you won't miss the latest news.