The Best Cupcakes In Singapore
Fried Chicken, Donuts, Cronuts, Froyo and Bubble Tea.
What's the link between these delights, besides the fact that the mere thought of them could elevate you to food heaven?
RIGHT! They were all part of food crazes that struck our little island of hungry tummies. Forget queuing up for Krispy Kreme donuts or 4Fingers fingerlickin' good chicken, that was so last century.
In recent years, Cupcakes stores have sprouted up all around the island before you could say "YUM YUM IN MY TUM TUM!" And we've done the eating already, and have sifted out the 10 best cupcake stores in Singapore.
Let the (hunger) games begin!
1. OniCupcakes
Image Source: OniCupcakes
OniCupcakes is one of the very few cupcakes stores that specialize in customisable gourmet cupcakes. Boosting a resounding 13k likes on their Facebook page, Onicupcake's success is a testimony to their innovative and original cupcake designs. On top of their superb customer service, intricately crafted cupcake designs, the taste of their cupcakes is worth a mention too!
Price: Depending on customization, main flavours such as Blueberry Dreams start at $5.50 each
Address: 26 China Street, Far East Square #01-02, Singapore 049568
2. Swirls Cupcake
Image Source: Swirls Cupcake
Hailing all the way from the States, I proclaim Swirl's as my favourite cupcake store. Even though it's located in a rather inconvenient location, I really love the bakes Swirls deliver because of their freshness and generosity in terms of the size of cupcakes (crazy huge!) and ingredients used.
Have you ever seen not 2 nor 3 but a whole rainbow of colourful M&Ms happily perched atop a cupcake just screaming to be eaten? Well, just take a look at their Milk Chocolate Cupcake. My all-time favourite is "What's Up Doc?"- Carrot Cupcake complimented with crushed pineapples decorated with Cream Cheese Frosting.
Recommended Flavours: What's Up Doc?, Nutella
Price: Starts from $3.95 each
Address: 8 Rodyk Street #01-08, Singapore 238216
3. Fluff Bakery
Image Source: Fluff Bakery
Fluff Bakery is the closest competitor that could replace my affection for Swirl's. And the only reason why a verdict has not been reached is because I never have the time to queue for 2 hours under the hot sun at Jalan Pisang. Even when I did, the cupcakes sold out before it was my turn at the counter. That is how popular Fluff Bakery is.
I grant Fluff Bakery the title of most creative cupcakes, ever. From local flavours like Pandan Kaya Cheese, Pineapple Tart, Ondeh Ondeh, to mind-blowingly unexpected ones like Thai Milk Tea and Peanut Butter Dark Chocolate Potato Chips, it's no wonder their cupcake monsters never fail to come back for more!
Recommended Flavours: Nutella Red Velvet, Salted Caramel
Price: $4 each
Address: 12 Jalan Pisang
4. Cupcakes with Love
Image Source: Cupcakes with Love
Known as the cupcake store which uses less sugar and therefore also less frosting atop their cupcakes, those who are not avid lovers of sugary sweet substances but would like to get their sweet tooth cravings satisfied ought to head down to Cupcakes with Love.
Recommended Flavours: Adult Chocolate, Chocolate Storm
Price: $3.50 each, $18 for 6, $36 for 12
Address: 10 Tampines Central 1, Tampines 1, #03-22, Singapore 529536
216 Joo Chiat Road, #01-12, Soho Life, Singapore 427483
5. Cupcake Engineer
Image Source: Cupcake Engineer
Cupcake Engineer prides itself in using only natural ingredients. They are a big believer of the saying "it's what's inside that counts and not the outside". Cupcake Engineer only adds ingredients that boosts the flavor of their cupcakes, such as their Swiss Meringue Buttercream.
They refrain from adding shimmering toppings that only serve to be aesthetically pleasing. Cupcake Engineer wins big on practicality and taste!
Recommended Flavours: Horlicks
Price: $4 each
Address: 501 Bukit Timah Road, Cluny Court, #01-03A, Singapore 259760

6. Lamb Cupcakery
Image Source: Lamb Cupcakery
Lamb Cupcakery boosts a wide range of delightful cupcake flavours such as Mango, Coconut Snowball and Milo Dino that is sure to satisfy your taste buds. At $4 for a cupcake though, I found it to be quite pricey, especially when the size is relatively smaller and toppings on the cupcake much lesser compared to Swirls.
Price: Starts at $3.50 per cupcake
Address: #01-20B, Valley Point 491 River Valley Road Singapore, 248371
7. Plain Vanilla Bakery
Image Source: Plain Vanilla
Because my school is located near Holland V, I often go to the Plain Vanilla (PV) there to grab their elusive Salted Caramel or Red Velvet cupcakes. PV cupcakes are by far one of the moistest ones I've tried and although they are relatively expensive, they're larger in size than average stores.
The only flavour tried that I didn't like was their Dark Chocolate Ganache. I could imagine myself biting on sand as I chewed through the cocoa nibs topping, urgh.
Recommended Flavours: Red Velvet, Salted Caramel
Price: Cupcakes are $3.50 each or $19 for 6.
Address: Holland Village, 34A Lorong Mambong, Singapore 277691.
Tiong Bahru Estate, 1D Yong Siak Street, Singapore 168641
8. Twelve Cupcakes
Known as the baby of DJ personality Daniel Ong and wife, Jamie Teo, Twelve Cupcakes is said to be the store that ushered in the whole cupcake revolution. It has emerged as the most common cupcake store in Singapore, and prides their cupcakes in being moist, fluffier and less sweet with a light smooth frosting that is pleasing to the palate.
Though their Red Velvet Cupcake has been highly raved about, their cream cheese is too strong for my liking. Of the flavours I tried, I enjoyed Peanut Butter Chocolate the most as the combination wasn't overtly sweet yet pleasing.
Recommended Flavours: Peanut Butter Chocolate and Red Velvet (especially if you love cream cheese- it's extremely dense!)
Price: $3 each, $17 for half a dozen and $33 for a dozen.
9. Whips Cupcakes
Image Source: Whips Cupcakes
What's special that separates Whips cupcake from its competitors is the presence of their micro mini cupcakes. Priced at $1 each at a diameter of 3cm, their mini Whips cupcake are especially adorable. They come n flavours such as Mashmallow and Triple Chocolate. Customization for their cupcakes is also available.
Price: $3.50 regular, $1 small
Address: 12 Gopeng St, Singapore 078877
10. The Marmalade Pantry
Image Source: Marmalade Pantry
Unlike many other stores in this list that mainly specialize in cupcakes, the cupcakes here form only a part of the dessert menu at Marmalade Pantry. Don't be fooled though, Marmalade Pantry sure is capable of whipping up lean mean ones!
Try their Limonata, it's a crowd pleaser for those who are sick of the usual heavy flavors like dark chocolate.
Recommended Flavours: Limonata, Nutella
Price: $4.20

Address:
Orchard outlet: 03-22 ION Orchard 2 Orchard Turn Singapore 238801
Novena outlet: 8 Sinaran Drive, #01-02/04 Oasia Hotel Novena, Singapore 307470
Tanjong Pagar outlet: #01-01, Oasia Hotel Downtown, 100 Peck Seah St, Singapore 079333
11. Dessert. Cup
Image Source: Dessert. Cup
Dessert. Cup whips up the most yummilicious-named cupcakes ever. Ranging from Seasalt Caramel Mocha, French Earl Grey Banana, to Mr Baileys Expressooh, Dessert Cup's cupcakes possess the power to make me drool even before my hand actually reaches for the cupcakes themselves.
If you're looking for rare flavors to sample, their "Popped" cupcake, featuring fluffy savoury corn cream and popcorn on top of a moist corn cake is sure to make the cut.
Price: Starts from $4.50 each
Address: 252 North Bridge Road #B1-73 Raffles City Shopping Centre, Singapore, Singapore, Singapore 179103
12. Kisses Bakery
Image Source: Kisses Bakery
Not just another plain Jane cupcake store. Despite being in the cupcake business for slightly more than half a year, Kisses Bakery has been warmly welcomed in the Tiong Bahru food enclave, to the extent that their cupcakes usually sell out every single day. It is also no surprise, with their sweet yet simplistic shop interior having proven to have captured the attention of dessert-goers.
If you're interested to learn more about the shops and cafes in Tiong Bahru you can check out my Tiong Bahru Food Guide.
Recommended Flavours: Asian Kaya Cupcake, Rose Caramel Cupcake.
Price: $3.50 each, $20 for 6 and $39 for 12
Address: 55 Tiong Bahru Rd, Singapore 160055?
13. FiveOne Degrees
Image Source: FiveOne Degrees
Though FiveOne Degrees is lesser known compared to other cupcake stores, it's one store that will rise amongst the ranks in the cupcakes industry. On top of light and fluffy buttercream icing, you could also find savory vanilla cream cheese frosting, or even dark chocolate ganache atop their cupcakes.
Besides cupcakes though, FiveOne Degrees is famous for their orange chiffon cake, made with orange juice, zest, and generous portions of orange peel.
Price: $3.50 each
Address: Blk 203 Toa Payoh North #01-1113 Singapore 310203
14. Cher's Cupcakes

Image Source: Cher's Cupcakes
Tucked away in a corner of Upper Serangoon Road at Yeley Building, Cher's cupcakes are the cheapest I know so far – a mere $2.80. However, cupcakes there are tad smaller than the average cupcake that I've had as well.
While their cupcake decorations especially "Cookie Monster Vanilla Special" was perfectly designed to imitate Cookie Monster himself, I found the cupcakes to be less moist and appealing in terms of taste than other shops.
Price: $2.80
Address: 730 Upper Serangoon Road #01-01, Yeley Building, Singapore, Singapore 534613
Final thoughts on the Singapore Cupcake craze
While some fads such as that of donuts have faded away, there remain some such as Bubble Tea that have stayed, enabling millions to be poured into our F&B industry. While I don't think the cupcake craze would diminish anytime soon, I'm not sure if it'll stay around for a long time.
What do you think about the current Cupcake craze? Would it still be around 10+ years later and what are the stores that you often patronize?
---
Need more good food recommendations?
Be sure to check out these lists.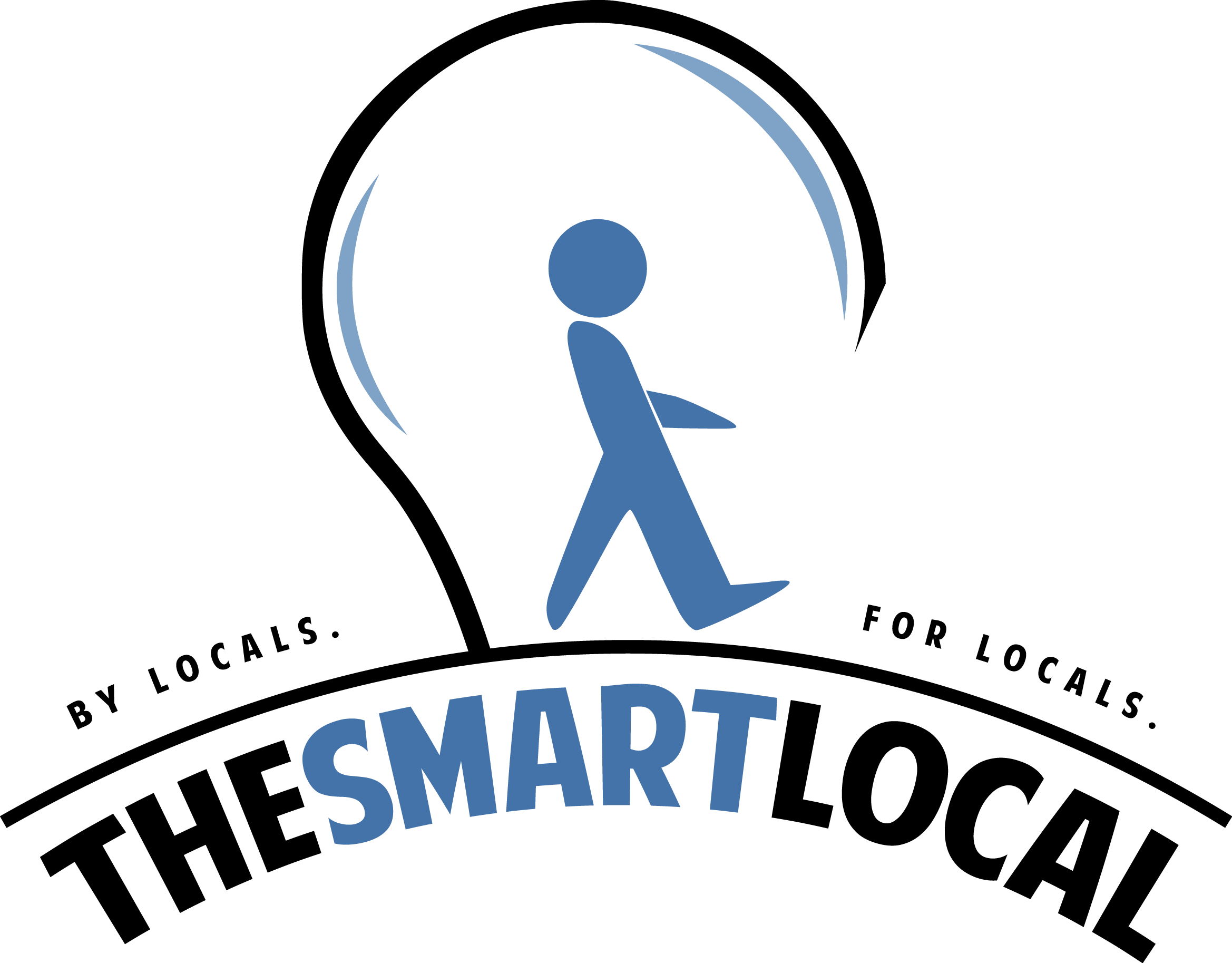 Drop us your email so you won't miss the latest news.