Vietnamese hip-hop artist

s and rappers
---
Showcasing Vietnamese hip-hop talents and boasting the country's most famous rappers as judges on TV, Rap Viet and King of Rap are the 2 hottest reality shows on air these days.
As both shows are still broadcasting their audition rounds in Vietnam, it's a good time to get up to speed on the country's top hip-hop artists. Here's our lowdown on 13 Vietnamese hip-hop artists and rappers whom you can look out for in these TV competitions and on YouTube.
---
1. DSK- a great lyricist & a legend in the eyes of many
---

Image adapted from: Villain Official
Part of the local hip-hop music scene since 2004, the self-taught 32-year-old's lifelong commitment to hip-hop has made him one of the most respected Vietnamese hip-hop artists today.

Image credit: VTV

DSK used to live in Hanoi, Saigon, and Germany before putting his roots down in Da Lat, where he leads a quiet, no-spotlight life while making music as a hobby.


Image credit: VTV
DSK's exposure to diverse cultures is beautifully reflected in his lyrics, which usually speak of the vulnerable aspects of life. His signature deep voice and clear pronunciation also made him stand out from a multitude of fellow rappers.
Bursting with emotional rawness and ingenuity, his songs "Đôi bờ" and "LỚN RỒI" that touch on the toughness of maturing into adulthood are go-to songs for people on the quest for soul-soothing music.
Even without the glitz and glamour of costly MVs and advertising campaigns, DSK's music is still highly sought after by stalwart hip-hop lovers.
Find it on Youtube here.
---
2. Suboi – the hip-hop artist who rapped for President Obama
---

Image adapted from: Suboi
With an impressive career filled with top hits spanning over 10 years, Suboi is recognized by many for her talent and dedication ever since her 2005 debut at the age of 15.

Image credit: Suboi

Unlike many hip-hop artists of her time who used rap songs as a channel to let out their anger towards society, a majority of Suboi's songs express her love for her hometown of Saigon, from its chaotic traffic to its street food.

Image credit: Suboi
Her song "N-SAO", a tribute to Saigon's traffic and street life, was the first MV released by a Vietnamese rapper to be featured on the Youtube channel of 88rising, a renowned US musical platform for Asian artists.
Having a good command of English, Suboi was one of a few Vietnamese artists who spoke with and rapped for President Obama on his 2016 visit to Saigon. Now featuring as a coach on the Rap Viet TV Show, Suboi has taken on the role of a kind and encouraging mentor to new rappers.
Check out her music on her Youtube channel.
---
3. Kimmese – a fierce rapper who debuted at the age of 13
---

Image adapted from: Kimmese Official
Kimmese, a Hanoi-based rapper, was Vietnam's youngest hip-hop artist to debut at the age of 13 in 2003. With impressive performing skills and a bold sense of fashion authentic to the hip-hop style, Kimmese quickly gained popularity among Hanoian rap lovers.
Image credit: Kimmese
As her singing career soared, she was also invited to collaborate with big-time singers such as Mỹ Linh and to perform on national TV, an honor that not many hip-hop artists in the early 2000s had.

Kimmese in her teenage years
Image credit: Soundcloud
When she released her song "ITSABET" in 2017, Kimmese was highly praised by local audiences for her trap-style rapping skills and charisma.
Today, Kimmese's music centers on R&B, where she has more room to show off her soulful voice and strong vocal techniques.
You can check out more of Kimmese's music work here.
---
4. Wowy Nguyen – a low-key yet gifted underground hip-hop artist
---

Image adapted from: Antoine VAILLANT
Compared to today's hip-hop artists, Wowy seems to hold the most influence in the underground community, given that he was one of the pioneers of the modern Southern Vietnamese rap trend.
You can see why on the show Rap Viet, where he is a critical coach who doesn't sugarcoat his words.

Image credit: Wowy Nguyễn
Tough-speaking and rough-mannered himself, Wowy is inspired by US gangsta rap. Growing up in a rough neighborhood in Saigon's District 5, he understandably raps about the challenges of living in a poor neighborhood and social taboos.
"Khu Tao Sống", Wowy's rap song released in 2010 together with rapper Karik, caused a big splash among Vietnamese rappers because it talks about street life and shenanigans that not many artists on stage would have the guts to mention.

Wowy (in the center)
Image adapted from: Wowy
Apart from rapping, Wowy also composed soundtracks for and stars in some movies and dramas, including "Chí Phèo Ngoại Truyện" and "Ròm", a movie which was the grand prize winner at the 24th Busan International Film Festival.
Besides being talented in music, Wowy also happens to be a talented graffiti artist whose works have been exhibited in Shanghai and Singapore.
As he's humble and down-to-earth, it's unknown to many that Wowy is also one of the few Vietnamese artists who've achieved international fame in different artistic genres, from paintings to film acting.

Wowy receiving awards for "The Last Generation", a sci-fi film project he appeared in
Image credit: Wowy

Check out his music on his Youtube channel.
---
5. Karik – sweet appearance and whispery voice
---

Image adapted from: Superbrothers
2018 saw the release of a plethora of songs in all genres of music, but none could come close to the phenomenal effect of "Người Lạ Ơi !" by Karik and Orange.

Image credit: Karik
Karik had been active in the local music scene for about 10 years, but it was only until the release of "Người Lạ Ơi !", a song about pouring out your heart to strangers, that his name became known across Vietnam, where this song was repeatedly played throughout the year.

Image credit: Karik

Karik's songs are usually loving downtempo songs, in which his sexy and whispery voice is smoothly showcased. Catch him on Rap Viet as a cheerful coach who's always eager to fight for any contestant he deems to have potential.
Or check out his music on his Youtube channel.
---
6. BigDaddy – performs with his wife Emily, who's a talented singer
---

Image adapted from: Film Ninja Productions
Formerly known as a member of Hanoi hip-hop band Ladykillah, BigDaddy has been making great progress in the pop rap genre since he started releasing songs from 2007 that captivate both mainstream and underground audiences.
Most of BigDaddy's works are bouncy love songs featuring rap house and R&B but with a heavy touch of pop, making his compositions blend beautifully with his distinctive and swagger-filled voice.

Image credit: BigDaddy
After achieving phenomenal success with his 2013 song "Tình Yêu Màu Nắng", which pays homage to Vietnam's ethnic cultures and landscapes, BigDaddy seemed to slow things down on the work front to spend more time on his social and personal affairs.
To mark his long-anticipated return to the stage last year, BigDaddy released the super hit "Mượn Rượu Tỏ Tình" on Valentine's Day about confessing his love while intoxicated with wine, where he is featured alongside his wife, singer Emily.
Emily and BigDaddy's family
Image credit: BigDaddy
The song was also BigDaddy's public confession about his relationship with Emily, a renowned Hanoi underground artist and fashion icon, which had been a secret ever since they started dating until they were married with 2 kids. They're often seen performing together on stage and in MVs today.
BigDaddy is currently featured on TV Show King of Rap, where he is seen as a hyped-up and light-hearted judge who can bring the house down with his jokes.
You can listen to BigDaddy and Emily's music on their Youtube channel here.
---
7. Binz – star of Vietnam's raunchiest rap MVs
---

Image adapted from: SpaceSpeakers
Scoring hit after hit, Binz is a rapper whose music releases are always met with fervent attention from both underground and mainstream audiences.
The reason for this is the consistent investment in visuals in Binz's music videos, which are never repeated in his previous or other rappers' MVs.

Image credit: Binz Da Poet
Binz is also a rare Vietnamese hip-hop artist to have successfully built a playboy image, as his MVs are unfailingly packed with sex appeal, eye-catching fashion, and sensual yet poetic lyrics.
His grimy, deep voice, and unique pronunciation really make his rap songs about love stand above the rest. His latest song about the glitz and glamour of city life and relationship, "Bigcitiboi", was such a success that it started to become one of his many nicknames.

Image credit: Binz Da Poet
Since his fashion style is well-received among young adults, Binz is among the Vietnamese hip-hop artists who snap up the most product endorsement deals.
Currently, Binz is one of the 4 coaches on the Rap Viet TV Show, where he's a soft-spoken and humble coach looking for contestants with innovative rapping styles.
Check out his music on his Youtube channel.
---
8. Andree Right Hand – a party anthem creator
---

Image adapted from: Andree Right Hand
In a maze of rappers who rap about societal injustices and love, Andree stands out with his bad boy image. Decked out in head-to-toe bling, he's created a collection of hip-hop party anthems.
Andree's songs display a side of Vietnam that's seldom portrayed in mainstream music videos, such as partying antics and an attitude of indifference towards what other people think.

Image adapted from: Andree Right Hand
Despite triggering plenty of controversies after every music release, Andree always creates a buzz with his music and has garnered a large following throughout his 10-year career.
Unbeknownst to many, Andree is a talented fashion designer himself with a degree in graphic design. He's also the brilliant mind behind $maker, a popular hip-hop fashion brand in Saigon.

Image credit: Andree Right Hand
Check out Andree Right Hand's music on his Youtube channel.
---
9. B-Ray – from a much talked-about rapper to the rapper to watch
---

Image adapted from: EvB Records
While 26-year-old rapper B-Ray is best known for his battle rap tracks that lit the underground music scene on fire when he dissed many big names, more recently, he's been causing a splash with his transition into the mainstream scene.

Image credit: B Ray 
His upbeat pop-rap song, "Ex's Hate Me", made history for its bold topic about addressing former lovers by topping the 2019 Youtube trend chart for 2 weeks in a row.
His recent song release about absolute devotion in love, "DO FOR LOVE", is also taking mainstream audiences by storm because of its catchy beat drop and melodic lyrics.

Image credit: B Ray
With a luscious voice and a natural knack for writing catchy and potentially viral lyrics, B-Ray is definitely the hip-hop artist to watch in the future.
You can find B-Ray's most famous rap battle tracks on his Youtube channel.
---
10. JustaTee – talented rapper, composer, and producer
---

Image adapted from: JustaTeeMusic
A rapper turned music producer, JustaTee is a wildly talented hip-hop artist who usually composes and raps in the songs or MVs that he produces.
JustaTee has a large mainstream audience who're drawn to his downtempo and light tunes, sweet melodies, and lyrics that liven up the atmosphere.

Image credit: JustaTee
For those who enjoy rap songs that bring a smile to your faces, check out the most iconic song in JustaTee's remarkable career, "Forever Alone", which talks about the joy of being single.
Even though JustaTee doesn't rap as much as he used to in order to focus on his main job as a music producer, he can still bring the house down whenever he's on stage.

Image credit: JustaTee
JustaTee is currently a judge on the Rap Viet TV Show, where he's a calm and knowledgeable judge who provides insightful advice to coaches on the selection of contestants.
Check out his music on his Youtube channel.
---
11. Rhymastic – an architecture graduate turned rapper
---

Image adapted from: Rhymastic Official 
An architecture graduate, Rhymastic embarked on his career as a music producer and rapper of hip-hop, R&B, and soul music out of sheer passion.
Image credit: Rhymastic
Despite a lack of professional training, the 29-year-old rapper quickly soared to fame in the underground community through fierce diligence and his fast learning abilities.
Joining and winning many amateur rap battles while still in school, where he was praised for his unique flow and lyrical skills.

Image credit: Rhymastic
With a solid and sultry voice coupled with strong and wordplay rhyming skills, he flows on tracks such as "Giàu Sang" – an electro-funk piece about the power of money in this society. This song also marks the artist's smooth transition from gentle love songs such as "Yêu 5", to harder-hitting tunes that explore the rough edges of life.
Rhymastic is currently a judge on Rap Viet, where he offers contestants his sincere but humorous remarks about their performances and advice for their professional hip-hop career.
You can find his music on his Youtube channel.
---
12. Lil Knight – the pioneer of Vietnam's rap landscape
---

Image adapted from: Lil' Knight
Beginning his career as a professional hip-hop artist in 2001, Lil' Knight, also known as LK, was credited with laying the foundation for the growth of Vietnamese rap.
Back in the early 2000s, he was also one of the first Vietnamese hip-hop artists to share the stage with big names such as Mỹ Linh and Đăng Khôi. LK's husky tone is vividly shown in his airy-sounding tracks about love and urban street life such as "Hà Nội Xịn" that emphasize his melodic verses instead of just his lyrics.

Image credit: LiL Knight
Possessing strong composing skills on top of rapping, LK churned out countless top hits between 2003 and 2009. His regular stage appearances and massive success breathed life into the local rap scene.

Image credit: LiL Knight
He was also the captain of Lady Killah, Vietnam's most famous underground community in those days. This was also home to people who became Vietnam's top hip-hop artists today, including Big Daddy and JustaTee.
"Chiếc Lá Mùa Đông", a song about love that marked the hip-hop artist's cooperation with singer Dang Khoi, turned out to be a massive hit that catapulted LK's name into the public consciousness.
As a judge on the show King of Rap, he often impresses viewers with his calm manners and perceptive remarks about contestants' abilities.
Check out his music on his Youtube channel.
---
13. Đen – from an unknown to an influential rapper
---

Image adapted from: Đen Vâu Official 
During his career that has spanned for over a decade since 2005, Đen went from being an unknown indie rapper to a hit-maker whose music videos unfailingly score millions of views within a couple of days after release.
Đen's name started to garner popularity among the underground community when his song "Đưa Nhau Đi Trốn ", performed with Linh Cáo, was released and became a hit in 2014.

Image credit: Đen Vâu
Unlike many hip-hop artists who rise to the spotlight with aggressive dissing battles with fellow rappers, Đen thrives on his rap songs that share his insights on Vietnamese society and tidbits of wisdom.
Despite being the highest-paid rapper in Vietnam today with a huge following, Đen is notoriously private about his personal life and can still be found going around town in simple outfits.

Image credit: Đen Vâu
Some of his most famous works include "Bài Này Chill Phết", "Anh Đếch Cần Gì Nhiều Ngoài Em", and "Một triệu like".
Check out his music on his Youtube channel.
---
Vietnamese hip-hop artists to watch in 2020 and beyond
---
Vietnam's hip-hop scene is flourishing more than ever, and underground artists are gaining more recognition among mainstream audiences as well as more professional playgrounds to showcase their talents.
Check out the work of these Vietnamese hip-hop artists that deserve more attention. Hopefully, these rappers can soon represent Vietnamese rap culture in the international hip-hop scene and produce hits that top global music charts.
Also check out:
---
Cover image adapted from: 1900, Suboi, and VTV
Enjoying The Smart Local Vietnam? Follow us on Facebook and LinkedIn for more stories like this.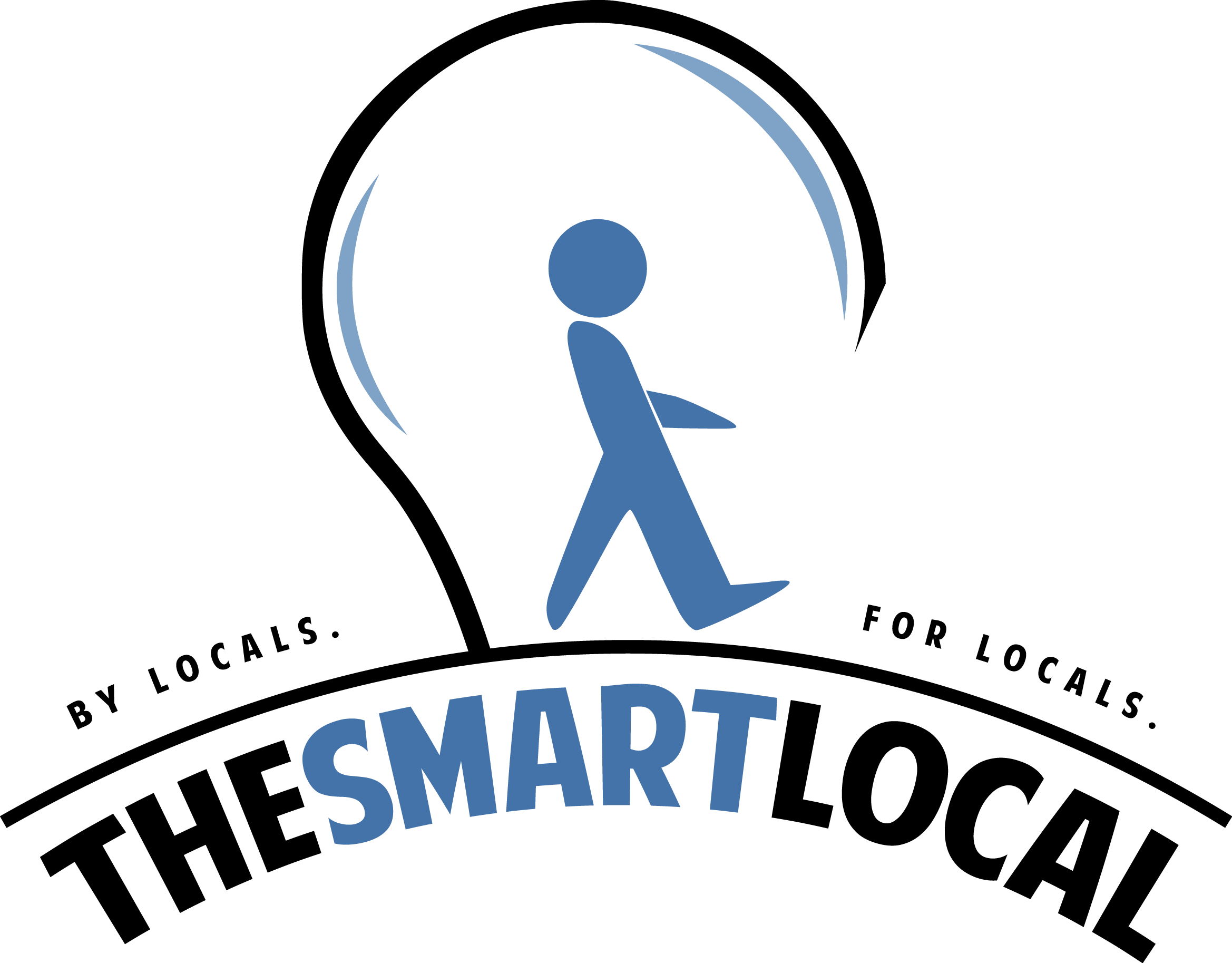 Drop us your email so you won't miss the latest news.