Indoor & outdoor sports activities in Saigon
---
Apart from shopping and dining, Saigon has a host of exhilarating activities to offer thrill seekers.
For those seeking a departure from the usual go-tos, consider engaging in these 8 sports activities in Saigon to jazz up your weekends or work up a sweat while having fun.
---
1. Archery – a sport with a steep learning curve
---

Image credit: CLB Bắn Cung Nhà Văn Hóa Thanh Niên TP – Youth Cultural House Archery Club
For an easy to learn and Insta-worthy sport suitable for all ages and genders, check out archery. 
Right in District 1 and just a stone's throw away from the Notre Dame Cathedral is Youth Cultural House Archery Club, an well-equipped and spacious archery club where you can unleash your inner Katniss Everdeen.

Image credit: The Smart Local Vietnam
Operated by a group of professional archers, the club offers various options from archery try-out for newcomers to basic archery courses for those who want to take up this sport.


Image credit: CLB Bắn Cung Nhà Văn Hóa Thanh Niên TP – Youth Cultural House Archery Club
A guided 30-minute archery session is from VND50,000 (~USD2.20) per person. After only 15 minutes of being instructed on basic archery etiquettes such as how to hold a bow and when to release your arrow, you'll be able to practice on your own. 
Address: 4 Phạm Ngọc Thạch, Bến Nghé, District 1, HCMC
Opening hours: 9AM-9PM, Daily
Telephone: 0937 951 731
---
2. Kendo – Japanese martial arts
---

Image credit: @pluvio2704
If you're fascinated by Japan's Samurai culture in particular and keen to explore its myth and spirit, kendo is a good fit for you. Meaning "the way of the sword", kendo is one of Japan's oldest martial arts. Practicing kendo can help enhance your endurance and sharpen your attention. 

Image credit: Saigon Kendo Club
At Saigon Kendo Club, you'll learn the ins and outs of kendo, from putting on kendo armour (bogu) to wielding a shinai, known as bamboo sword, with the help of experienced instructors. 
A 12-class basic training course is from VND300,000 (~USD13.21) per month. 
After 6 months of training, beginners can take a Shodan exam, where you demonstrate your kendo techniques and basic etiquette, before proceeding to a more advanced class.
Address: 215C Lý Thường Kiệt, Ward 15, District 11, HCMC
Opening hours: Tue, Thu, and Sat 7.30PM-9.30PM
Telephone: 0949 501 548
---
3. Sport climbing – indoor rock-climbing
---

Image credit: Vertical Academy – Climbing Gym
Those who have always wanted to take up sport climbing, also known as rock-climbing, should check out Vertical Academy.

From reading climbing routes to conquering vertical challenges using foot techniques, you'll learn all the basics of climbing here.
Image credit: Vertical Academy – Climbing Gym
Furnished with jug-handles, belay devices, and various types of climbing routes, Vertical Academy is a good fit for those looking for climbing challenges of varying difficulties. Plus, the staff here are able to communicate in English and Japanese. 
Walk-in climbers can try out this adrenaline-packed sport from VND150,000 (~USD6.60) per person. Class memberships are also available, ranging from VND250,000 to VND1,200,000 (~USD11.01-USD52.83).     
Address: Vertical Academy, 789D Road 1, Bình An, District 2, HCMC
Opening hours: Tue–Fri: 1PM-10PM | Sat–Sun: 9AM-9PM
Telephone: 0979 662 015 | 0865 861 712
---
4. Ice skating – mood-boosting year-round fitness routine
---

Image credit: Vincom Ice Rink
Those who wish to participate in a winter sport in Saigon, a year-round tropical city, can always make a trip to the Vincom Ice Rink in District 2 to ice-skate.

Image credit: Vincom Ice Rink 
Designed to match competition standards, the rink boasts a quality ice surface and a brisk on-ice temperature that promise a pleasurable gliding and spinning experience.
What's more, there is a wealth of restaurants and cafes right next to the ice rink so you'll have no trouble finding a place to recharge afterwards. 
Weekday tickets are from VND120,000 (~USD5.28), while weekend tickets cost VND170,000 (~USD7.48) per person.

Image credit: Vincom Ice Rink

Professional training courses for both kids and adults are also available.
Address: Vincom Ice Rink, B1, Vincom Center Landmark 81, 772 Điện Biên Phủ, Ward 22, Bình Thạnh District, HCMC
Opening hours: 9.30AM-10PM, Daily
Telephone: 028 62.816.565 | 0981.139.105 
---
5. Indoor trampolining sports – a variety of sports in one setting
---

Image credit: Jump Arena Trampoline Park Vietnam 
With the help of a trained crew at Jump Arena, you'll learn to overcome your fear of heights and stay active in the most exciting way possible. 
Spanning over 2,000 square meters, this spacious indoor venue can host 240 participants at any given time.

Image credit: Jump Arena Trampoline Park Vietnam 
Within a 60-minute session, you can engage in a myriad of acrobatic challenges on springy trampolines, from bungee jumping to slam dunking to wall walking. 

Image credit: Jump Arena Trampoline Park Vietnam
Admission tickets are from VND100,000 (~USD4.40) from Monday to Friday and VND140,000 (~USD6.16) during weekends.
Address: 
Jump Arena Him Lam, Vietopia,  2–4, Road 9, Tân Hưng Ward, District 7, HCMC

Jump Arena Climb Gigamall, 242 Phạm Văn Đồng, Hiệp Bình Chánh, Thủ Đức, HCMC

Jump Arena Lê Thị Riêng,  875 Cách Mạng Tháng Tám, Ward 15, District 10, HCMC
Opening hours: Mon–Fri, 8AM-8PM | Sat–Sun, 8AM-9PM
Telephone: 1900 789906
---
6. Roller skating – low-impact, yet burns calories fast
---

Image credit: Dạy trượt Patin – GOX Academy
When roller skating, you have to work the muscles in your calves and quads to maintain balance and therefore burn calories very fast. Unlike running or boxing, skating is low-impact but it helps you improve your overall fitness as well as your concentration. Plus, it's fun and fit for both physical training and family get-togethers.
Image credit: Passior
Whether you're looking to roller skate for size or take it up in the long haul, you can check out GoxRink or Passior, where you can learn the fundamentals of this sport.
---
7. Cycling – improves cardiovascular health, promotes weight loss
---

Image credit: Sunday Bike Ride
The idea of cycling in Saigon might seem a bit intimidating, but not so much when you cycle in a group of bike enthusiasts. Joining Sunday Bike Ride, The Saigon Sunday Ride, or Vietnam Bike Tour, you'll find a wealth of fellow riders sharing your passion for cycling. 
Aside from riding bicycles around the city, these groups also host cycling sessions outside the city where you can get an eyeful of lush scenery at a leisurely pace. 
Image credit: Sunday Bike Ride
However, if you're more of a fan of BMX, a bicycle racing sport mainly performed on off-road tracks, check out Saigon BMX Club to find your group of fellow extreme sport enthusiasts. 
Image credit: Sài Gòn BMX
---
8. Stand-up paddle boarding – totally relaxing
---
Image adapted from: Saigon SUP Club
Exhilarating and low-impact, stand-up paddling (SUP) is one of the most popular outdoor sports in Saigon these days. When you paddle, you can immerse yourself in nature and explore many parts of the city from a different point of view. 
Plus, constant paddling helps to enhance your arm and back muscles as well as to maintain your balance.
One of the most recommended SUP clubs in town is Saigon SUP Club, where you can learn to paddle around the Saigon River on a board. 
Image adapted from: Saigon SUP Club
A 2-hour basic training course costs VND585,000 (~USD25.75) per person. If you're already familiar with this sport, you can just rent SUP equipment at VND300,000 (~USD13.21), which is good for three hours.  
Address: 171 Nguyễn Đức Cảnh, Tân Phong Ward, District 7, HCMC
Opening hours: 6AM-6PM, Daily
Telephone: 0928 986 085
---
Fun sports activities in Saigon
---
If retail joy rides around Saigon no longer fascinate you and you're searching for more challenging activities to blow up some steam, these sports activities will not disappoint. 
Convenient and affordable, these activities will give you the adrenaline rush you need regardless of the season. 
In case you're visiting Saigon and don't have much time here, check out our list of the city's must-try dishes to make the most of your stay here. 
Also check out:
---
Cover image adapted from:  Vincom Ice Rink, @pluvio2704, and Vertical Academy – Climbing Gym
Enjoying The Smart Local Vietnam? Follow us on Facebook, Telegram, Instagram, and LinkedIn for more stories like this. If you have a story to share, email us at pressvn@thesmartlocal.com.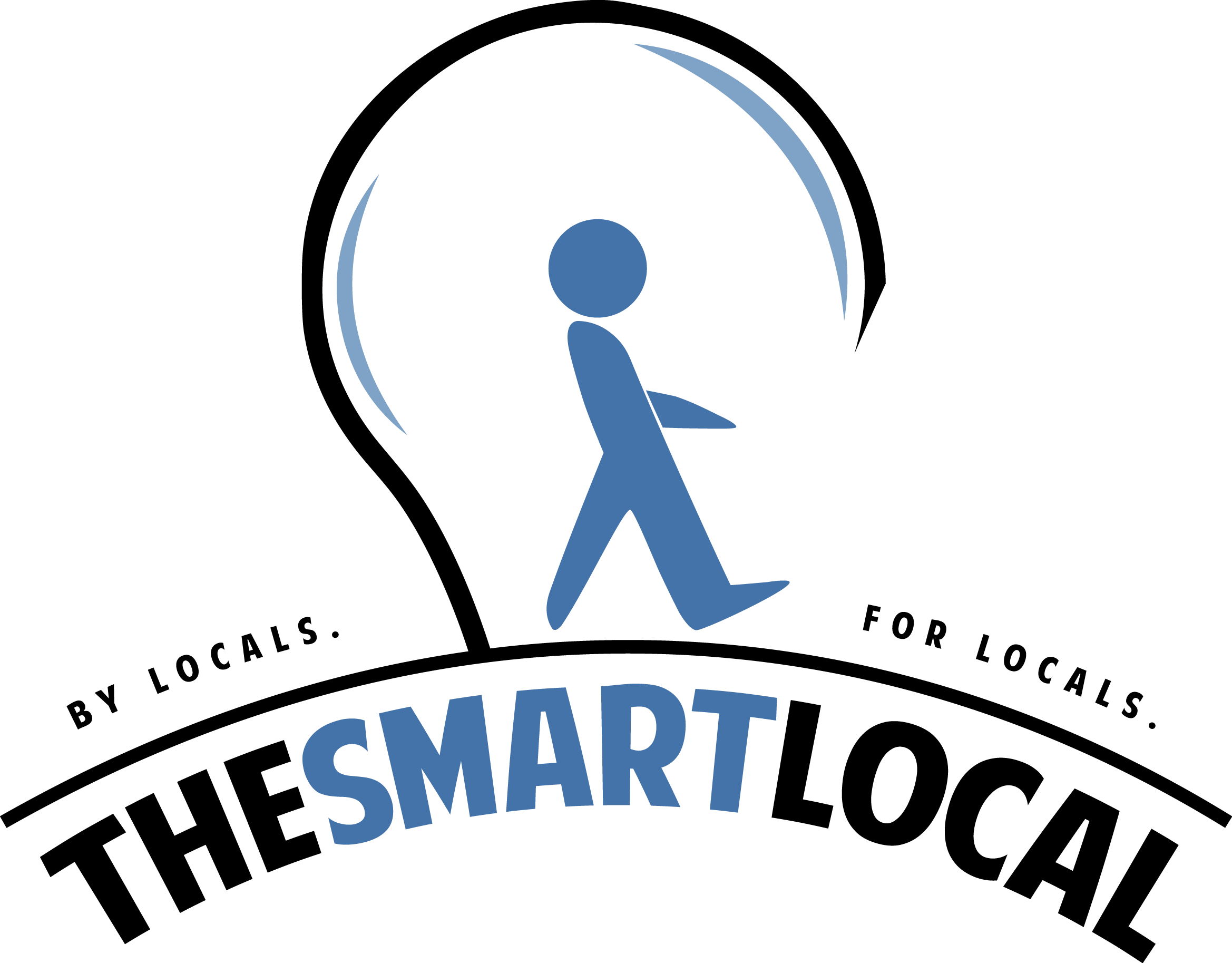 Drop us your email so you won't miss the latest news.