Mountain passes in Vietnam
---
Treacherous yet beautiful, mountain passes are always a sight for sore eyes. For years, the challenges and rewards they offer have fascinated travel enthusiasts in Vietnam who want a highlight for their trips.
So, here are 8 of the most beautiful mountain passes in Vietnam to conquer on your next trip. Your prize? Awesome pictures with vast oceans and serene rice fields in the backdrop.
---
1. Ô Quy Hồ Pass – the longest mountain pass in Vietnam
---

Image credit: @0tenladuc0
The Ô Quy Hồ Pass is the longest mountain pass in Vietnam. Spanning 50KM, it connects the two northern mountainous provinces of Lào Cai and Lai Châu.

Image credit: @dj_kzyb
Due to the tall mountains blocking wind currents, the two sides of the pass have distinctly different climates. Standing at the highest point of the pass, you might be able to notice that the Lai Châu side is significantly warmer.

Image credit: @huongkun98
Speaking of which, an observatory deck has recently been built at the top of the pass. Equipped with decorative structures such as swings, heart-shaped plants, and stairs leading up to the skies, it offers visitors many photo opportunities.

Image credit: @bao_man_
If you come here from the side of Lào Cai, you'll also pass by the Silver Waterfall, another popular attraction of the province, on the way.
GPS coordinates: 22°21'09.9″N 103°45'56.2″E
---
2. Mã Pí Lèng Pass – part of the Hà Giang Loop
---

Image credit: @hagiangadventure
The legendary Hà Giang Loop has long been seen as the most challenging yet rewarding itineraries that a biker in Vietnam can undertake, and the Mã Pí Lèng Pass is a highlight of the journey.

Image credit: @anhtu.13
The 20KM mountain pass is a real thrill. There's little to no safety guardrail, several consecutive twists and turns, and many narrow sections with cliffs on one side. As such, be extra careful as you navigate the roads.

Image credit: @traciee.insta
In return for your effort, you'll be rewarded with stunning views of cloudy skies and vast mountain ranges stretching as far as the eye can see. A certain point on the pass looks directly down to the charming Nho Quế River flowing through a valley.

Image credit: @kiimm_ngn
GPS coordinates: 23°14'27.5″N 105°24'41.1″E
---
3. Khau Phạ Pass – one of the steepest in Vietnam
---

Image credit: @maiiiilllll
Located in Mù Căng Chải District, Yên Bái Province, the 30KM-long Khau Phạ Pass is known as one of the steepest roads in Vietnam.

Image credit: @chitran__
In the language of the local Thái ethnic people, "Khau Phạ" translates to "Heaven's Horns". Indeed, from the pass, you can see mountain peaks rising above the sea of clouds, looking like horns.

Image credit: @blackcat.nys
Moreover, the Mù Căng Chải area is famous for its beautiful terraced rice paddies, which are clearly visible from the pass. Time your visit for around September. This is when the rice starts ripening, creating the best views.
GPS coordinates: 21°46'31.9″N 104°16'19.2″E
---
4. Mã Phục Pass – associated with local legends
---

Image credit: @d2qleathergoods
Only 3.5KM in length, the Mã Phục Pass 22KM from Cao Bằng City isn't as famous as some of the other names on this list. Still, it's a landmark worth checking out should you pass by the area with great views of mountain ranges and valleys full of buckwheat and cornfields.

Image credit: @johnnynguyen_21
"Mã Phục" translates to "the kneeling horse" in Sino-Vietnamese. Local legends have it that a mythical hero once rode through this road, and just as he reached the pass, his horse collapsed from exhaustion, giving the location its name. Some others also say the name comes from the two mountains on the sides of the pass. From above, they vaguely resemble kneeling horses.

The Bản Giốc Waterfall
Image credit: @lizz.nguyen777
And if you're in Cao Bằng, you've probably heard of the Bản Giốc Waterfall – a magnificent 3-layered waterfall that's an absolute must-visit destination of the province. Mã Phục Pass is on the same path leading from Cao Bằng City to the waterfall, so you can conveniently visit both in one trip.
GPS coordinates: 22°43'38.8″N 106°20'12.7″E
---
5. Đá Trắng Pass – with photogenic white stone mountains
---

Image credit: @h.e.l.e.n.a_m
"Đá Trắng" means "White Rock" in Vietnamese, and sure enough, the Đá Trắng Pass weaves its way through rocks of grayish-white colors. In pictures, it looks like a snowy mountain.

Image credit: @dollypham_
The illusion is particularly realistic during winter, when the mountain is often covered in fog.

Image credit: @hungwm
Continue on the same path, and you can also get to the Mai Châu Flagpole, a scenic viewpoint that allows a panoramic view down to the entire valley below.

Views from the Mai Châu Flag Pole
Image credit: @im_myyy
The pass is only 120KM from Hanoi and sports wide, well-maintained roads that are not too steep. Thus, it is a good destination for those who've just picked up motorbike traveling as a hobby to hone their driving skills. However, caution is advised. The pass is frequented by big vehicles, and as mentioned, it can get foggy during winter.
GPS coordinates: 20°39'35.4″N 105°08'34.1″E
---
6. Hải Vân Pass – iconic mountain pass with a ruined fortress
---

Image credit: @tumtoof
Đà Nẵng on one side, Huế on another, the iconic Hải Vân Pass is definitely one of the most famous mountain passes in Vietnam. For years, its stunning sea view has enthralled many a traveler.

Image credit: @vu.nene
Drive up here from the side of Đà Nẵng, and you can see the entire city running along the coastline. Meanwhile, on the side of Huế, the charming Lăng Cô Beach with its pristine white sand is visible. There are also several drink stalls along the way for you to refresh yourself while immersing in the cool breeze and the views.

The Hải Vân Gate
Image credit: @tumtoof
At the top of the pass lies the Hải Vân Gate, an abandoned fortress with centuries' worth of history. Though ruined and forlorn, the fortress still attracts many visitors coming to snap pictures with its timeworn brick walls complemented by the skies and the sea in the back.

Image credit: @yula_2143
Another photo hotspot on the pass is Hòn Đá Cụ Rùa, or the Turtle Rock – a rock protruding from the mountainside just off the road that you can easily climb to for an awesome shot.
GPS coordinates: 16°11'14.3″N 108°07'51.4″E
---
7. Ngoạn Mục Pass – steepest pass in the south
---

Image credit: @haiphan.95
"Ngoạn Mục" means "Spectacular" in Vietnamese, and you can bet the name didn't just come out of nowhere. Connecting the coastal Ninh Thuận Province to the mountainous Đà Lạt city, the Ngoạn Mục Pass sports one of the best views south-central Vietnam has to offer.

Image credit: @quoccuong08105
The highest point of the pass stands 980M above sea level. From here, you can cast your eyes far across the vast plains stretching below, all the way to mountain ranges looming in the distance. The scenery is particularly beautiful at dusk and dawn.

Image credit: @itsonguy
Still, Ngoạn Mục Pass is reportedly the steepest mountain pass in southern Vietnam, and there are some pretty sharp turns at certain sections. As such, it should be navigated with caution.
GPS coordinates: 11°50'12.8″N 108°39'46.4″E
---
8. Cả Pass – scenic mountain pass with sea views
---

Image credit: @vansstandard
When it comes to mountain passes with sea views, the Cả Pass at the border between Phú Yên and Khánh Hòa is not as well-known as the Hải Vân Pass. Still, it doesn't mean the views here are any less jaw-dropping.

Image credit: @sang.ktm.nhatrang
Driving along the pass, you'll be able to clearly see the Vũng Rô Bay in its entirety, with towns equipped with ship docks dotted along the coastline. In the distance, a lighthouse stands tall on a mountain peak.

The Đại Lãnh Lighthouse
Image credit: @banhbaodalat
If you're visiting Tuy Hòa City in Phú Yên, we highly recommend sparing some time to check out Cả Pass. It's 40KM south of the city, which means driving here will take a while, but it's worth it for the views.
Along the way, you can also take a slight detour to drop by the Đại Lãnh Lighthouse. The towering lighthouse is believed to be the very first spot that the sun's rays hit in Vietnam each morning.
---
Beautiful mountain passes around Vietnam
---
Some of these mountain passes are pretty easy to navigate, while others are steep and narrow and should be undertaken with care. It's worth noting that most of them have no street lights, so plan your visits to be during the daytime to ensure safety.
For more things to do around Vietnam, check out:
---
Cover image adapted from @bao_man_, @kiimm_ngn, @yula_2143, and @chitran__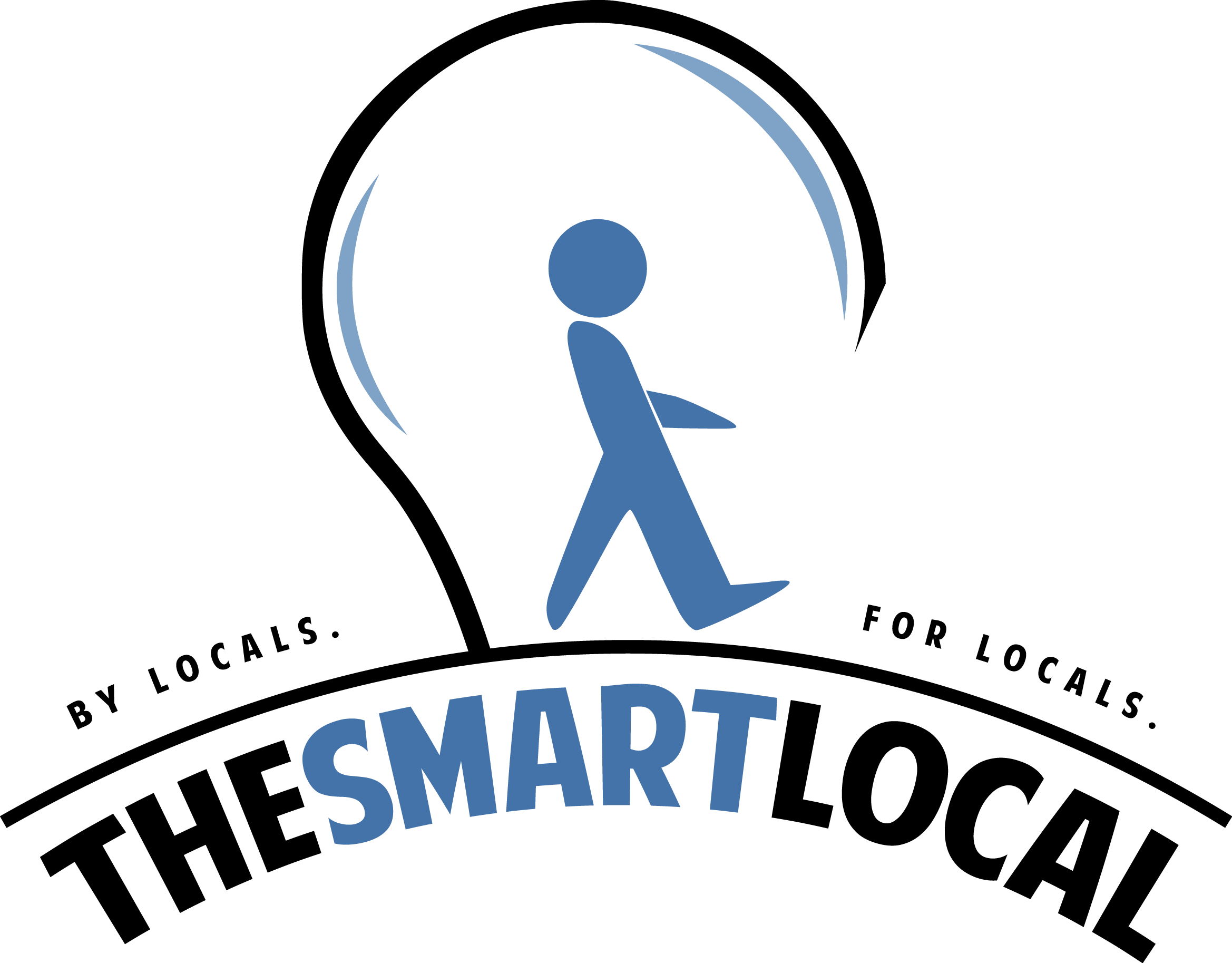 Drop us your email so you won't miss the latest news.