House of Huỳnh Thủy Lê – the real-life Chinaman of L'Amant (1992)
---
If you're a movie buff with a keen interest in French period films of the 20th century, you must have heard of L'Amant (1992) – a sensational book-to-movie adaptation based on an actual story set in then-Cochinchina, or southern Vietnam by Marguerite Duras.
In the movie, the lead character's lover, referred to as the Chinaman, is the son of a business tycoon in Mekong Delta and extremely wealthy. As it turns out, the Chinaman is inspired by a real figure, who went by the name of Huỳnh Thủy Lê (1906-1990). He was a Vietnamese man of Chinese descent living in Sa Đéc, Đồng Tháp Province in the 20th century.
To give you a hint of how rich he was in real life, we'd like to bring you to Huỳnh Thủy Lê Ancient House, the 126-year-old home of the original lover. Boasting splendid architecture indelibly linked with the Indochinese era, the house is today a famous tourist attraction in the Mekong Delta region.
---
The house sits on the side of the breezy and bustling Sa Đéc River
---

Image adapted from: Truyền Hình Đồng Tháp

The former house of the late businessman Huỳnh Thủy Lê, fittingly named Huỳnh Thủy Lê Ancient House, is in Sa Đéc, Đồng Tháp, a province in the Mekong Delta of southern Vietnam. Sa Đéc is also known as the kingdom of flowers in the Mekong Delta region, due to its strong and concentrated flower production. 
Located on Nguyễn Huệ Street, alongside the serene Sa Đéc river and a few minutes' walk from Sa Đéc Food Market, the house enjoys a highly enviable location. 

Image credit: Justin Chiu
Huỳnh Thủy Lê's father Huỳnh Cẩm Thuận, a merchant immigrant from Fujian, China, built the house in 1895. As Marguerite Duras wrote in her book, Huỳnh Cẩm Thuận was famous for his wealth and generosity. He made a substantial fortune by building houses in Saigon-Cho Lon and Sa Đéc and leasing them. 
Aside from real estate development, the Huỳnhs also earned money from manufacturing and exporting rice. 
---
A fusion of French, Vietnamese, and Chinese architectural elements
---

Image credit: Anh Nguyễn
When you alight at the gate, you'll first catch sight of a large yard filled with plants and flower pots. As you walk through the yard, you'll chance upon a single-level house that measures 258 square meters. 
Originally, this house was built in a fashion typical of traditional southern Vietnamese architecture, with the emphasis on tile roofs with sloping ridges, wood as the main materials, and an open layout. 

Image credit: Thái An
In 1917, the master of the house gave the property an overhaul, blanketing the woods with solid bricks on the outside. The front was also adorned in 17th-century Renaissance style, featuring the lavish use of arches, columns, decorative window frames, and bas-reliefs. The materials used to make these were all imported from France.
The stylish amendments to the exteriors gave it a French look from the outside, even when its interior still featured vernacular elements. 

Image credit: Anh Nguyễn
However, as you step inside, you'll find yourself in a space steeped in traditional Chinese elements, except its ceramic tiles imported from France. The walls are wainscoted with oak and its ornate wooden doors carved with geometrical patterns and floral symbols. 
The main hall, also the ancestral hall and the living room, is decked out in royal yellow, auspicious red, and majestic black colors in classic Chinese style. It houses an altar to Guan Gong, a deity that many Confucian, Taoist, and Buddhist merchants worship, flanked by columns elaborately adorned with gilded bas-reliefs phoenixes, flowers, and other auspicious symbols. 

Image credit: Anh Nguyễn
Overhanging the archway in the main hall is a tablet with four Chinese characters that read "Trung Tây Cộng Hưởng", which can be roughly translated as, "the civilizations of both China and the West culminate here".   
The ground was built slightly sunken as according to feng shui, with a belief that money, just like water, tends to flow to the lowest point. 

Image credit: Anh Nguyễn
Inside the house are two reconstructed period bedrooms, which can be leased as accommodation to visitors.

Image credit: Thám Hiểm Mekong
Visitors will also find numerous authentic furniture items of the Huỳnh family such as wooden cabinets, traditional wooden beds, an old-fashioned clock, and an antique record player on display.

Image adapted from: Truyền Hình Đồng Tháp
Not only will visitors find photos featuring Huỳnh Thủy Lê and his family members in the house, but you'll also see portraits of Duras. 

Image adapted from: Truyền Hình Đồng Tháp
As if to remind visitors of the historical and cultural significance of this house, the management also exhibited photos of the actors and actresses who played the characters of Huỳnh Thủy Lê and Duras in the movie L'Amant.

Image credit: Tú Đoàn
Overall, the house represents a harmonious blend between the architectural elements of France, Vietnam, and China. After over a century, the house still keeps much of its original, stately grace in even the minutest details. 
In 2009, Huỳnh Thủy Lê Ancient House was recognized as a national heritage site. Every year, the attraction welcomes thousands of tourists from both in and outside the country. 
---
What happened to Huỳnh Thủy Lê after he broke up with Marguerite Duras?
---

Huỳnh Thủy Lê
Image credit: Mai Vàng
It's hard to not think about L'Amant or Marguerite Duras as you visit the home of Huỳnh Thủy Lê. Therefore, we'll keep you in the know about what happened to the lover after his separation from the girl who later became a world-renowned writer.
As you already know from the movie, Huỳnh Thủy Lê and Marguerite Duras didn't end up getting married on account of racial and class barriers. 
Shortly after their breakup, Huỳnh Cẩm Thuận arranged for his son to marry a wealthy, virtuous Vietnamese girl of Chinese descent from Tiền Giang. Her name was Nguyễn Thị Mỹ, and she was 10 years his junior. 
According to a popular rumor, Huỳnh Thủy Lê's wedding procession crossed the Mekong River by a ferry that connected Vĩnh Long and Sa Đéc. This ferry was the one where Huỳnh Thủy Lê first met Duras. And interestingly, the new bride stepped out of her car and stood at the very spot where Duras once stood. 

Huỳnh Thủy Lê and wife
Image credit: Tuổi Trẻ
Meanwhile, Duras was on her ship en route to Paris. 
The tenacious love affair between Huỳnh Thủy Lê and Duras fell into oblivion as he began to enjoy a very happy marriage with his wife.
Together, they had five children, who all lived in the US and France after 1975.
Huỳnh Thủy Lê also underwent a remarkable transformation of character after his marriage. 
From a playboy who lavished his money on recreation, as he had told Duras during their courtship, he became more engaged in his family's business activities. In the final years of his life, he contributed liberally to charity causes and commissioned the construction of pagodas.
---
A historical heritage and a witness to a timeless love story
---
Nothing excites a movie buff or a history buff like a visit to a centuries-old place that has been featured in a period film, knowing that it has the footprints of famous real-life figures such as Huỳnh Thủy Lê or Duras herself. 
Not only the well-preserved home of Huỳnh Thủy Lê offers us a glimpse into the lifestyles of a bygone era, but it is also a witness to a unique love story between a local merchant and a French girl. 
Admission fee: VND30,000 (~USD1.32)
Address: 255A Nguyễn Huệ, Ward 4, Sa Đéc, Đồng Tháp
Opening hours: 7AM-5PM, Daily
Telephone: 0277 377 3937
Also check out:
---
Cover image adapted from: Anh Nguyễn, Truyền Hình Đồng Tháp, and Mai Vàng
Enjoying The Smart Local Vietnam? Follow us on Facebook, Telegram, Instagram, and LinkedIn for more stories like this. If you have a story to share, email us at pressvn@thesmartlocal.com.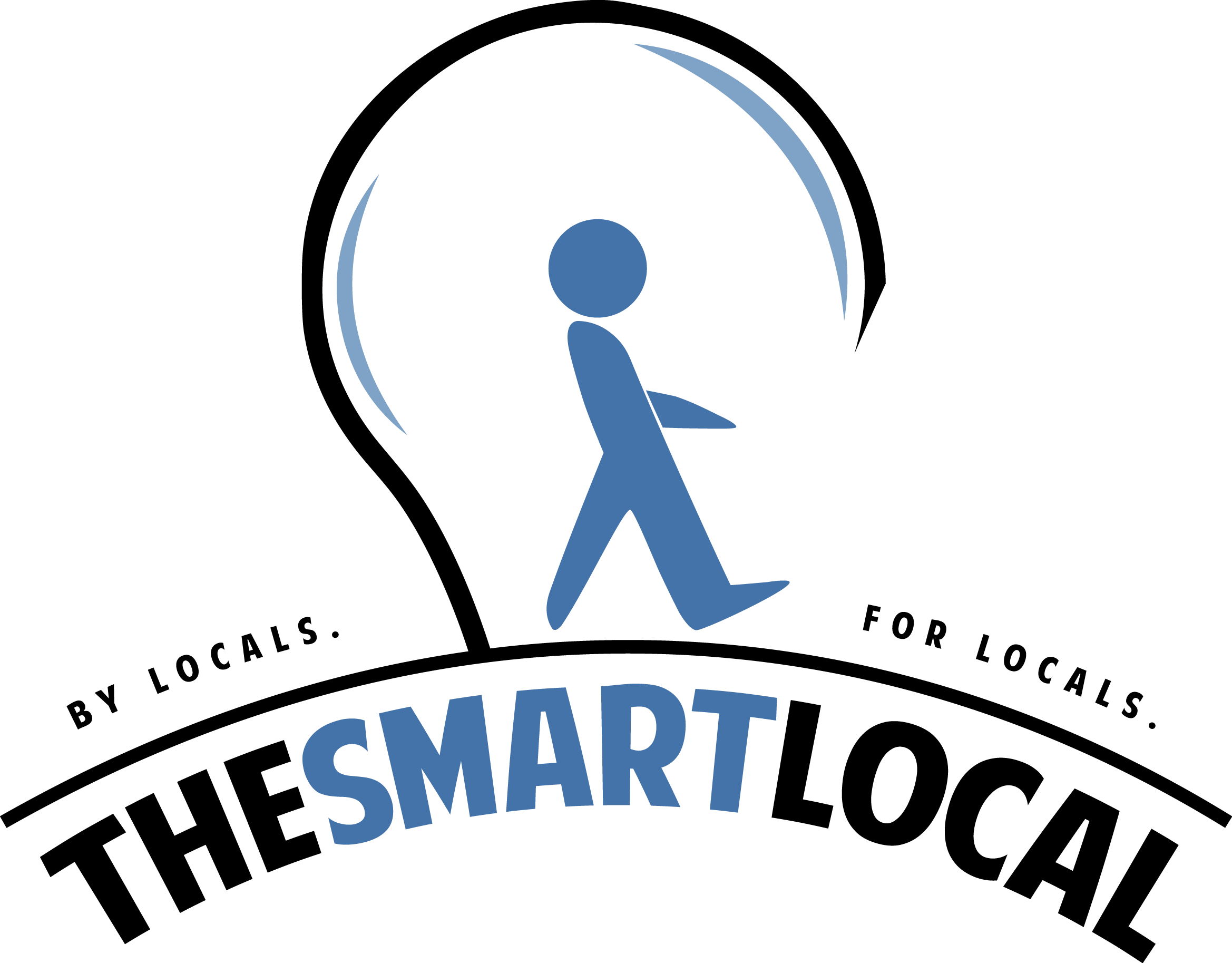 Drop us your email so you won't miss the latest news.