L'Amant aka The Lover – a cinematic sensation based on a true story in Saigon
---
1992 was a special year for cinemagoers around the world, especially those in Vietnam. Within the same year, two cinematic masterpieces were released and they were set in the same location of the same period – Vietnam during the Indochinese era. One is Indochine, a 1993 Oscar winner, and the other – L'Amant (1992). 

Unlike Indochine, L'Amant is not a figment of a talented writer's imagination. It is based on a true love story that took place in Cochinchina, or southern Vietnam in the 1920s. 
If you have watched the movie, here are some interesting facts about it that you may have not heard of. Alternatively, if you haven't, treat this article as a backstory of the movie with some noteworthy facts about a French girl's experience in Vietnam that guarantee no spoilers.
---
1. The movie is based on a Prix Goncourt-winning novel
---

Image credit: IMDB

Directed by Jean-Jacques Annaud and produced by Claude Berri, L'Amant is a 1992 drama film set in part of Indochina that is now Vietnam, during the 1920s. 
The movie is adapted from the semi-autobiographical 1984 novel by Marguerite Duras, which was awarded the Prix Goncourt – a prestigious prize in French literature.
The movie tells the secret love affair between The Young Girl, a sharp, self-loathing French teenager living in Saigon, and the timid Chinaman, an heir of an ultra-rich Chinese-Vietnamese family from the Mekong area. The two are never named by name in the Duras novel or movie, but instead by these two terms. 

Image adapted from: Film Affinity
Despite her privileges as a French citizen living in the French colony of Indochina, the 15-year-old girl comes from a poor, snobbish family who look down on the locals, with a disturbing upbringing. Her mother is a bitter local school teacher, while her older brother is an opium addict. The girl hates her dysfunctional family and is always on the lookout for a new horizon with fresh possibilities. 

Image credit: IMDB
The two first meet on a crowded ferry, where the stylish girl is standing by the rail wearing a linen dress, a fedora hat, and strikingly bright red lipstick. Looking pensively at the Mekong River, The Young Girl doesn't know that she is being observed from a distance and secretly admired by a 32-year-old local man sitting in a swanky, chauffeur-driven limousine. 

Image credit: Terrababayeva/Tumblr

A guilt-stricken, whirlwind romance between the two begins, and they often meet at his apartment in Cholon. The Chinaman, as she calls him, treats her like his mistress while she, initially unsure of her feelings for him, sees him as some sort of sugar daddy who can give her a lavish lifestyle and a sex education.
Back in the day, an interracial relationship between a French and an Asian was unfathomable. No matter how wealthy local people were, they would always be considered "second citizens" in their homeland of then-Indochina and inferior to French citizens.

Image credit: IMDB
When the girl's family finds out about their liason, they are furious but willing to turn a blind eye because he's rich and they want to take advantage of him. 
Over time, the couple realizes that there's no future for their lust at first sight affair. The Chinaman acknowledges that his strict and prominent family would never accept her, and that he would marry a local girl soon. 

Image credit: Screen Themes
Heartbroken by her own realization that he is more than just a guilty pleasure to her, the girl sneaks into his wedding for a last look at him before leaving for France.
As she is standing on her ship that is slowly departing Saigon, she spots a mysterious yet familiar limousine parked on the dock. Inside it, of course, is the Chinaman taking a last look at her in silence, just like the first time they met.

Image credit: IMDB
Mind you, this movie is nothing like a Vietnamese version of Romeo and Juliet. It's not sentimental, but instead loaded with erotic scenes as the lead navigates the strange waters of romance with her more experienced lover. 
The duo's sexual adventures and all their intimate and physical details, however, are depicted with enough sophistication and control so that the movie doesn't devolve into a pornography. 
Instead, the movie delves largely into the protagonist's sexual adventures and maturation from adolescence to womanhood, and how sex between two strangers of different ages, races, and social classes can transpire with minimal personal communication. 
---
2. It is based on real-life events
---

Image credit: IMDB
As romantic and rarefied as the movie is, a majority of its details are based on true events and nearly all the characters are inspired by real people.
The Young Girl, played by Jane March, can be understood as Marguerite Duras, born Marguerite Donnadieu – the writer of the original novel L'Amant herself. 

Marguerite Duras
Image credit: Goodreads
The charismatic and wealthy Chinaman, played by Tony Leung Ka-fai, also existed in real life. He was believed to be Léo Huỳnh Thủy Lê, a Vietnamese-Chinese businessman from Mekong, Vietnam. 

Huỳnh Thủy Lê
Image credit: Mai Vàng
The love story between the two occurred from 1929 to 1931, during her two-year study at Lycee Chasseloup-Laubat, which is today's Lê Quý Đôn High School.
As you all can tell from the movie, the lovers broke up in the end, with Léo Huỳnh Thủy Lê marrying a local girl and Duras heading for France.
Here's what happened in real life after their melodramatic separation.
In 1933, Duras went to Paris, where she graduated from university with a bachelor's degree in public law 3 years later. At age 25, she had become a full-time government staff member at the Ministry of the Colonies and married a writer named Robert Antelme. 
Cinematically portrayed as a rebellious and adamant person always keen to test new waters, The Young Girl's characteristics were brought out strongly in Duras' real life. 
During World War II, she became more proactive in political work and even joined the French Communist Party and the French Resistance to fight the Nazi occupation of France. Her husband, also a member of the French Resistance, was held captive in a concentration camp. 

Duras in her youth
Image credit: Goodreads
In 1943, Duras shifted her career focus to writing and published her first novel under the pen name Marguerite Duras. 
Duras was a prolific writer whose written works included novels, films, essays, plays, fiction, and autobiographies. Among those were The Sea Wall, Moderato Cantabile, India Song, and the best-selling L'Amant – the basis for the 1992 film version. 
On 3rd March 1996, Marguerite passed away from various chronic health issues. 
---
3. The writer was born in Saigon and spoke fluent Vietnamese
---

Boarding school Pensionnat Lyautey, today Saigon University in District 1
Image credit: Sài Gòn Vi Vu
Even though Marguerite Duras was known worldwide as a French writer of French blood who spent most of her life in France, it remained unknown to many that she was born in Vietnam. 
Marguerite Duras was born on April 4th, 1914 in Saigon in the then-Cochinchina of Indochina. Her parents were reportedly teachers at a French school in Saigon. 
In fact, Marguerite could speak Vietnamese fluently and had a strong grasp of the language and its grammar. At 17 while in France, she passed an examination for higher education admissions with the Vietnamese language as a subject test. 
She also went to several schools in Saigon as well as in Phnom Penh in Cambodia, one of which included today Lê Quý Đôn High School.    
---
4. The writer lived in a villa at 141 Võ Văn Tần, District 3
---

Image of the writer's last dwelling in Saigon, captured in 2019
Image credit: Google Maps

When the writer lived in Vietnam with her family, she lived in different estates, and sometimes in rural areas.

However, during her last year spent in Saigon, she reportedly dwelled in a French villa at 141 rue Testard, today 141 Võ Văn Tần, Ward 6, District 3. The last time we checked, this villa has become a branch of Nam Á Bank, right next to the Estar Building. 
---
5. Most of the filming locations were in Saigon
---

Cholon
Image credit: IMDB
During the making of the movie in 1991, Vietnam remained relatively closed to foreigners, especially international film crews.

The writer went to today Lê Quý Đôn High School, but this scene was shot at Lê Hồng Phong School
Image credit: Sài Gòn Vi Vu
But despite numerous political and financial obstacles, the movie director and producers still chose to film the movie in Vietnam, and that's why you will see many Saigon landmarks on the screen. 
Had these places not been included in the movie, it would have been impossible to paint up the dreamy, East-West fusion vibe of colonial Saigon during the Indochinese epoch. 

Convent of Saint-Paul de Chartres in District 1
Image credit: Sài Gòn Vi Vu
Watch out for the shots featuring the 1920s Hotel Majestic, Lê Quý Đôn High School, the Independence Palace, the Saigon Zoo, and Bình Tây Market (Cholon), which are stunningly recreated in the film. 

A scene featuring Sa Đéc
Image credit: Sài Gòn Vi Vu
Many scenes were also shot in the Mekong Delta, the hometown of Huỳnh Thủy Lê.
---
6. The Chinaman's house is a tourist attraction today
---

Image credit: Thám Hiểm Mekong
To get a good idea of how rich the Chinaman really was, we strongly recommend a trip to his real-life home at 244A, Nguyễn Huệ, Sa Đéc, Đồng Tháp. 
This ancient house was built in 1895 by Huỳnh Cẩm Thuận, father of Léo Huỳnh Thủy Lê, and also a merchant from Fujian, China. The Huỳnh family was among the wealthiest in Đồng Tháp at the turn of the 20th century.

Image credit: Thám Hiểm Mekong
The property was first built in the vernacular style of southwestern Vietnam, spanning 258 square meters, featuring wood as the main materials, and with tiled roofs.
In 1917, the owner gave the house a concrete coat and fashioned a Renaissance style on the exteriors with the extravagant use of arches, columns, and bas-reliefs – all imported from France. The interiors, however, remained unchanged.

Therefore, this ancient house has the appearance of a French villa but is loaded with traditional Chinese interior elements. 

Image credit: Thám Hiểm Mekong

Because of its well-preserved structure, decadent designs, and partly because of the story, this ancient house has become a very popular tourist attraction since 2007. If you too are interested in finding out more about Duras' secret lover, you should pay a visit to this unique estate once it's safe to travel again.
---
7. The movie had many wins after its release
---

Image credit: IMDB
After its initial release in 1992, the film grossed $4,899,194 at the box office in the US alone and was an astounding financial success. It became a sensation with the general audience around the world and gained positive reviews from movie critics. 
L'Amant had a nomination for the 1992 Academy Award for Best Cinematography and seven nominations for the 1993 César Awards, where it was awarded the Best Original Music.
In 1993, the film won the Golden Reel Award for Best Sound Editing – Foreign Feature.
---
8. A school in Saigon is named after the writer
---

Image credit: Lycée Français International Marguerite Duras de Ho Chi Minh Ville
Here is something that even Marguerite Duras didn't even know – in 2011, a French school was established in Saigon and named after her. 
Situated in District 1, Lycée Français International Marguerite Duras is one of the few institutions in Vietnam to offer a full French curriculum from kindergarten to high school. 
The school takes in students of all nationalities, with school fees ranging from EUR5,000-EUR7,000 per year.
---
L'Amant is a film that does justice to sex and sexuality
---
L'Amant is, in a nutshell, a vivid recollection of Marguerite Duras' youthful days in Saigon. Steamy and passionate, those days were spent without regrets by the main characters, despite their love being forbidden on the surface due to racial prejudice. 
Aside from jaw-dropping visuals, splendid actors, and a great storyline, the movie also poses open-ended questions that make the readers of the book or the audience of the film unsatisfied. 
Many of us can't help but question whether the lead and her lover were only infatuated with each other over sexual encounters, or if they were really in love at some point.  

Also, it's impossible not to think that they might have ended up as a couple had Vietnamese culture been more open or had the racial barriers between the locals and French citizens not existed during the Indochinese era.
Also check out:
---
Cover image adapted from: Film Affinity and Terrababayeva/Tumblr
Enjoying The Smart Local Vietnam? Follow us on Facebook, Telegram, Instagram, and LinkedIn for more stories like this. If you have a story to share, email us at pressvn@thesmartlocal.com.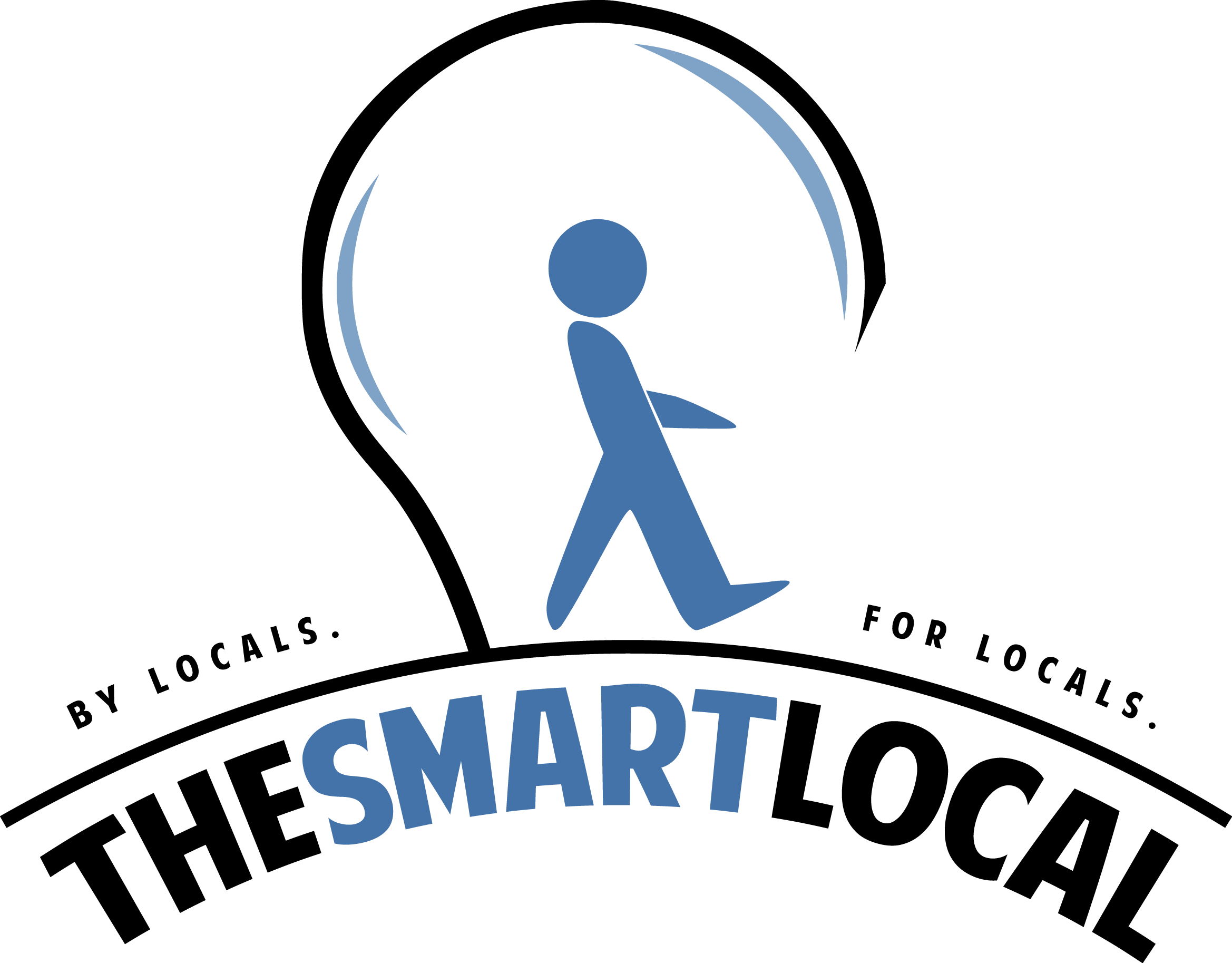 Drop us your email so you won't miss the latest news.