Cyclo: a visionary movie directed by Trần Anh Hùng
---
The 90s was a beautiful decade for global cinema, above all for Vietnamese movie buffs, with the release of numerous award-winning films set in Vietnam.
In this article, we'll bring you a film considered a masterpiece in its own right – Cyclo. Not only is this movie set in Vietnam and directed by a Vietnamese director, but it also stars one of the biggest silver screen stars in Asia – Tony Leung Chiu-wai.
Here are 6 facts about Cyclo, a movie about the devastating lives of the era's underclass in Saigon. 
---
1. It's made by a Vietnamese-born director who was behind an Oscar-nominated film
---

Image credit: IMDB

With all honesty, most of the movies set in Vietnam that achieve wins in global cinemas have been written and directed by foreign directors. 
However, that's not the case for Cyclo, because it was written and directed by a Vietnamese-French director with a perfectly Vietnamese name – Trần Anh Hùng.
For both local and international movie buffs, especially fans of the arthouse genre, Trần Anh Hùng is no stranger. He's an acclaimed director whose famous works include The Scent of Green Papaya (1993), Norwegian Wood (2010), and Éternité (2016). His debut work, The Scent of Green Papaya, won him a prestigious Oscar nomination.

Tony Leung Chiu-wai, Hoàng Phúc, and Trần Anh Hùng (left to right)
Image adapted from: Rời thiên đường
Trần Anh Hùng was born in 1962 in Mỹ Tho, in then-South Vietnam. After 1975, his family moved to France, where he studied cinematography at the esteemed Louis Lumière College.
His wife and silver screen muse, Trần Nữ Yên Khê, is also the lead in many of his movies about Vietnam.
---
2. The movie is set in Saigon of the 1990s
---

Image credit: IMDB/Christophe Rossignon
Set in Saigon of the early 1990s, Cyclo tells the horrific stories of laborers who live hand-to-mouth, and how they survived amid the suffocating violence and deprivation that permeated the war-torn city. For this reason, most of the scenes here were actually shot in Saigon.

Cyclo (played by Lê Văn Lộc)
Image adapted from: Mít Tờ Fun
The film revolves around the life of Cyclo, played by Lê Văn Lộc, a 18-year-old orphan who earns a living by pedalling his rental cyclo around the sprawling, dusty streets amid the sweltering heat of Saigon. 
His employer, played by Như Quỳnh, is a brutish middle-aged lady occupied with caring for her mentally ill son. 

Cyclo's sister (played by Trần Nữ Yên Khê) and the Poet (Tony Leung Chiu-wai)
Image credit: IMDB
His sister, played by Trần Nữ Yên Khê, falls in love with a poet who happens to be a gangster, who manipulates her into becoming a prostitute.

One day, Cyclo loses his cyclo and is forced into joining a gang to make money to repay his debts. From an orphan who only knows about earning his living through labour, he now ventures into a world of vulgarities, drugs, and violence. 
The poet, played by Tony Leung Chiu-wai, assigns him to the task of murdering a man with a gun. In the end, Cyclo can't do it. He accidentally takes two tablets of drugs, hallucinates, and shoots himself twice. He survives his wounds and gets released from the gang.

The lady employer (Như Quỳnh)
Image adapted from: Mít Tờ Fun
In the end, the poet commits suicide by setting his apartment on fire. The lady employer's mentally ill son gets killed by a passing truck and she is constantly in mourning. And Cyclo returns to pedalling his cyclo to earn money.
As a heads-up for those who haven't watched this movie – some will find it hard to understand and even emotionally torturing to watch. 
Cyclo paints a ruthless and miserable picture of the lives of those living below the poverty line in Saigon as the city neared the end of the 20th century. 

Image adapted from: Mít Tờ Fun
Gangs, prostitution, and abuse go hand in hand in the story, and thus the movie is dolloped with sweat, blood, and erotic scenes, though captivatingly portrayed through brilliant cinematography. 

Image adapted from: Mít Tờ Fun
Every character has a complex, writhing backstory that turns them into callous savages. However, their verbal communication is kept to a minimum, so mind every detail or read the reviews in advance lest you can't follow the thread of the movie. 
---
3. Tony Leung Chiu-wai plays a hauntingly dashing pimp in this movie
---

Image adapted from: Mít Tờ Fun
Many of you have come to know the legendary Tony Leung Chiu-wai through the classic sensation In The Mood For Love (2000), and for some, the recent Hollywood blockbuster Shang-chi (2021). 
In a majority of his movies that's spanned over three decades, Tony Leung has played Chinese characters. Cyclo is perhaps the only one in which he plays a Vietnamese character, embodying one of the many faces of devastating and chaotic Saigon after 1975. There are parts where he even utters some lines in Vietnamese.

Image credit: Nghĩa Cao
In this movie, he plays the role of a gangster, a crime lord to be exact, who lives in and rules the seedy underbelly of Saigon. A sociopath in every sense of the word, he loves poetry and philosophy yet pimps out his lover at the same time.

Image adapted from: Mít Tờ Fun
Throughout the movie, Tony Leung looks utterly handsome in a forlorn fashion and casual glamour even in the most gloomy and filthy setting. He often shows up in a haze of cigarette smoke without saying a word, and captivates everyone with his effortlessly dreamy eyes and charming body language.

The poet (left) and the lady employer (right)
Image credit: Duyên Dáng Việt Nam
---
4. It attained much acclaim and buzz after its release
---

Image credit: Beach inside City

At the 52nd Venice International Film Festival in 1995, Cyclo won the Golden Lion. 
This is the highest prize given to a film at the Venice Film Festival, and Trần Anh Hùng was the first Vietnamese director to be given this honorary award.
---
5. The lead is now a tourist van driver
---

Image credit: Duyên Dáng Việt Nam
The movie production organized nationwide casting calls for the lead role of Cyclo. Surprisingly, the one who snatched the role was Lê Văn Lộc – an unknown teenager with a rugged appearance and hardly any acting experience. Nonetheless, his natural acting gained him positive feedback from global critics.
After the movie's release, many audiences wondered where Lê Văn Lộc ended up.
For someone who starred alongside a big name like Tony Leung Chiu-wai, many would think he would have gone from rags to riches, becoming a big screen name like his fellow cast members or even moving to Hollywood.

Image credit: Duyên Dáng Việt Nam
It transpires that he didn't pursue an acting career after the movie but became a driver for a tourist van with a private and contented life. According to Duyên Dáng Việt Nam, a French tourist who travelled to Vietnam accidentally shared a bus ride with the original Cyclo himself. A bus assistant told all passengers that the bus was being driven by a world-renowned actor and he began streaming the movie starring him for everyone. 
As it turned out, the movie was Cyclo, and the bus driver was none other than Lê Văn Lộc – the original Cyclo himself. 
---
A masterful film that will remain etched in your mind for a long time
---
Cyclo is a beautifully written and executed film about the struggles of the people in Saigon's underclass. Even though its stylized storytelling is abstract and marked by nearly zero communication, the movie successfully portrays the expansive, discordant cacophony of a war-torn labyrinth through glamorous cinematography and skillful acting as the story slowly unpacks. 
Mind you, this movie can be too haunting to watch for many. However, if you really take time to digest and reflect on it, it will stay in your mind for a very long time. 
Also check out:
---
Cover image adapted from: IMDB and Rời thiên đường
Enjoying The Smart Local Vietnam? Follow us on Facebook, Telegram, Instagram, and LinkedIn for more stories like this. If you have a story to share, email us at pressvn@thesmartlocal.com.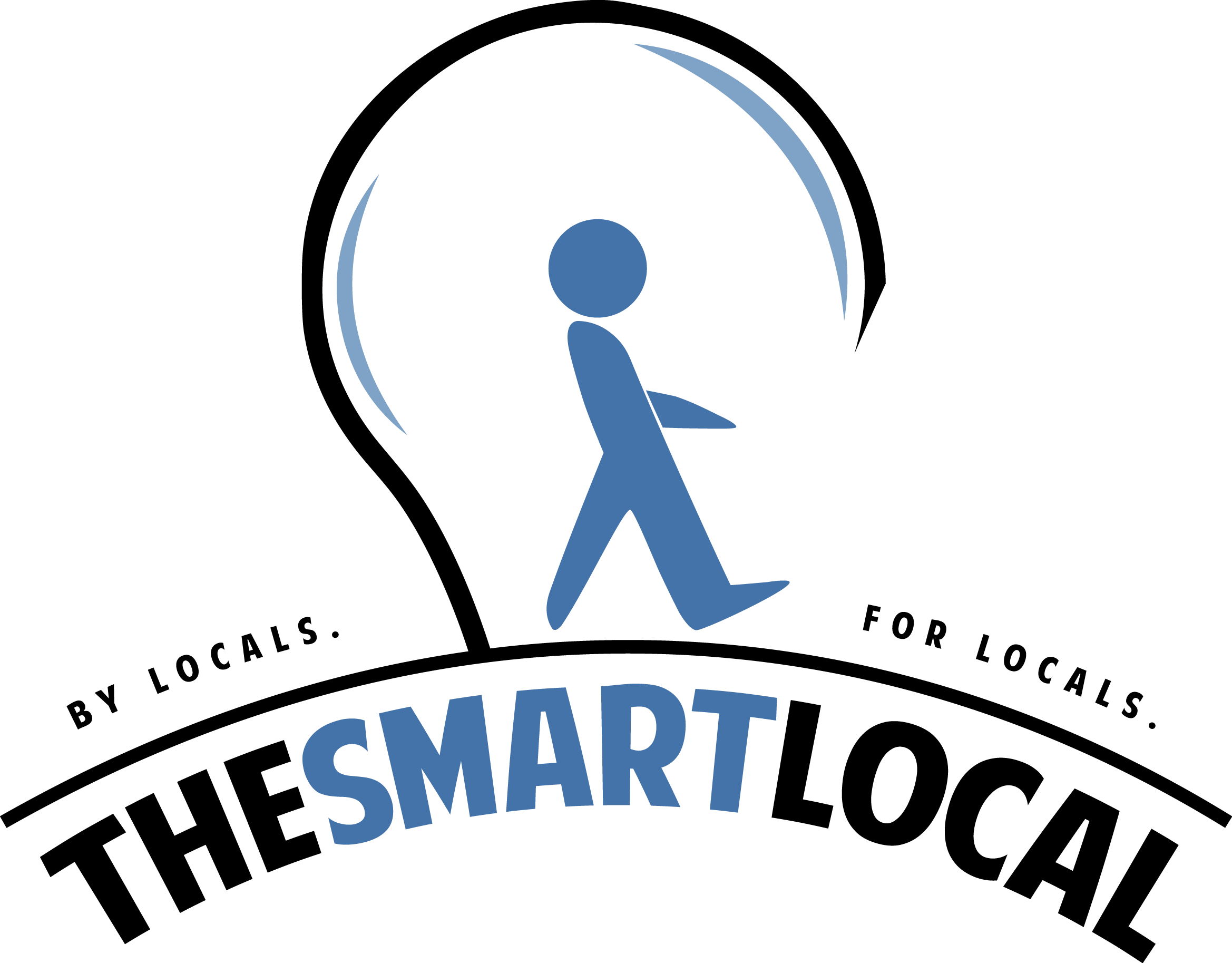 Drop us your email so you won't miss the latest news.