Guide to the Cu Chi Tunnels
---
The Vietnam War was one of the most impactful events our country went through in recent history. Though decades have passed since then, memories of the hardship and sacrifices it brought about still live on in the many war sites preserved as attractions across the country.
Among these, the site of the Cu Chi Tunnels is one of the most impressive. Located 60km from Saigon's center, it promises an educational trip to the past – a direct glimpse into just how much Vietnamese soldiers back then endured to fight for their country.
If the history of the Vietnam War intrigues you, Cu Chi Tunnels are simply a must-visit, and here's what you can expect during your trip.
---
– What to know before your trip –
---
Historical background of the Cu Chi Tunnels
---

Video credit: BAN SAC VIET – HISTORY
The Cu Chi Tunnels were originally built in 1946-1948 by local Vietnamese fighting the French. At the time, they were used by troops to store weapons and supplies, and to commute secretly between hamlets and villages.
Later, in 1961-1965, the tunnels were massively expanded and became a major operational base for Vietnamese soldiers fighting US troops. By this time, the tunnels' total length was estimated at over 200km. They included bedrooms, offices, kitchens, and even infirmaries to accommodate guerilla fighters, who could live underground for days at a time as they waited for opportunities to ambush enemy soldiers.
---
Choose between 2 sites to visit
---

Image credit: @linhtalinhtinh96
Around 120km of the tunnels still exist to this day. Several sections of these are preserved as tourist attractions at two separate sites: Bến Đình and Bến Dược, which are 12km apart.
Due to its convenient location closer to Saigon, Bến Đình sees more visitors and therefore has more entertainment activities. It's also relatively smaller compared to Bến Dược, which means you can easily explore it on foot.
Bến Dược, on the other hand, is much more spacious. Often, visitors will need to take electrical buses around the site to visit everything. This site features a more extensive collection of exhibits and is less touristy.
Bến Đình
GPS coordinates: 11°03'43.9″N 106°31'46.3″E
Opening hours: 7AM-5PM, Daily
Entrance fee: VND35,000 (~USD1.54) for Vietnamese citizens | VND110,000 (~USD4.84) for foreigners
Bến Dược
GPS coordinates: 11°08'33.0″N 106°27'44.7″E
Opening hours: 7AM-5PM, Daily
Entrance fee: VND35,000 (~USD1.54) for Vietnamese citizens | VND110,000 (~USD4.84) for foreigners
---
Getting to the Cu Chi Tunnels
---
By motorbike

Image credit: @benquick_vn
The Cu Chi Tunnels make for a good one-day trip from Saigon, so you don't have to bring too much luggage. As a result, driving there on a motorbike can be a quick, cost-efficient method that allows you complete freedom with your schedule.
From Saigon, go along Bà Triệu Street, which turns into Trưng Nữ Vương Street. Stay on this road, and it'll eventually lead you to Provincial Route 15. From there, drive another 25km and you'll reach signs pointing you toward Bến Đình. If you want to visit Bến Dược, continue on past Bến Đình for another 12km.
By bus

Image credit: @htn324.bus
If you're not comfortable driving a motorbike, there are also bus routes from Saigon that can take you to your destination. Do note that buses often take longer – usually around 2 hours. You might want to set out a bit earlier.
For Bến Dược: From Saigon's Bến Thành Bus Station, take Bus #13 or Bus #94 to Củ Chi Station. From there, get on Bus #79 to reach Bến Dược.
For Bến Đình: You'll also want to take Bus #13 or #94 from Bến Thành Bus Station, but this time, get off at An Sương Station. From here, take Bus #122 to Tân Quy Station, then switch to Bus #70, which will go to Bến Đình.
---
-What to do at the Cu Chi Tunnels-
---
1. Watch Vietnam war documentaries
---

Image credit: Khu Di Tích Lịch Sử Địa Đạo Củ Chi
At both Bến Đình and Bến Dược, you can come across documentaries detailing the tunnels' history being shown through projectors.
These include rare footage filmed during the tunnels' construction and operations. They demonstrate the harsh life Vietnamese soldiers lived in back then, how they created weapons and traps, and the strategies they employed to fight US troops.
Don't skip watching these documentaries, as they'll serve to put things in perspective as you go down to the tunnels later. For the most part, there will be English translations, either via guides or subtitles.
---
2. Explore the tunnels
---

Image credit: @duc_huy_kieu
Now comes the main draw of the trip: going down to the tunnels themselves to explore. Many of the tunnels have been enlarged to accommodate tourists, but several sections retain their original sizes, which are barely enough for an adult to squeeze through while crawling on all fours.

Image credit: @anthrocastro
A guide will accompany you through the tunnels to ensure there are no accidents. Not that you have anything to worry about, though. The tunnels are well-lit, with good ventilation and easily accessible emergency escapes.
Still, we'd suggest wearing comfortable clothing, such as sports shoes and long trousers, to make the crawling easier.
---
3. View war remnant exhibits
---

Pose for pictures with old war machines
Image credit: @kimuchihiro1066
Outside of the tunnels, the attraction sites also have exhibits of wartime artifacts on display. These include bombshells, war machines, and weapons you can take pictures with.

Many traps are recreated
Image credit: Shih-Che Su
You'll also come across recreations of booby traps the Vietnamese soldiers used back in the day, demonstrating how creative they were with simple materials such as wooden spikes, logs, and old doors.
---
4. Taste recreations of wartime meals
---

Cassava with salted sesame – a signature of Cu Chi
Image credit: @ph.dungggg
If all the exploring leaves your stomach growling, consider dropping by the local canteen to munch on simple snacks such as cassava eaten with salted sesame.
The meals are meant to resemble the humble foods Vietnamese soldiers survived on during the war. Of course, the similarity is only symbolic. We can be sure that what we're served today is much more well-prepared than what the soldiers actually had.

Other food options are available
Image credit: @th__anh89
If such simple foods aren't to your liking, more filling options such as balut, spring rolls, and rice cakes are also available.
---
5. Buy wartime clothing & items as souvenirs
---

Rubber sandals – which Vietnamese soldiers used to make from spare tires
Image credit: @akhr_okd
The gift shops around the Cu Chi Tunnels are also worth a visit. In addition to the usual T-shirts, phone cases, or accessories you often find at other popular attractions, souvenir shops here offer some truly unique items that make for great gifts for friends or personal mementos.

You can see the sandals being made
Image credit: @kurbyjimmy
Come here to watch craftsmen make rubber sandals from spare tires the same way soldiers of old used to. You can get a pair for VND100,000 (~USD4.41).

A model of a plane made from old cartridges
Image credit: Tiền Phong
Other items include lighters shaped like grenades and war machine models crafted from used cartridges, which are priced between VND100,000-VND400,000 (~USD4.41-USD17.64).

Note: if you're coming from abroad, do check if such items are allowed at your final destination airport before purchasing.
---
6. Pay tribute to martyrs and watch a major battle recreated through dioramas
---

Outside the Bến Dược Temple
Image credit: @fachrizaharii
A major landmark exclusive to Bến Dược is the Bến Dược Temple. Despite its name, however, the place doesn't pay tribute to any deities, but rather the many martyrs who laid down their lives for their country in the war. 
Visitors can come here to look at tombstones bearing names of hundreds of martyrs and light incense or spend a moment of silence to show their respects.

Operation Cedar Falls is shown via a massive diorama
Image credit: Khu Di Tích Lịch Sử Địa Đạo Củ Chi
Also in Bến Dược is a Diorama House. As you can expect, the building houses massive dioramas recreating Operation Cedar Falls – a decisive battle around the Cu Chi Tunnels that happened in 1967. Expect a captivating show, as the battle is displayed with lively lighting effects and moving vehicle models.
---
7. Test your aim with real guns at a shooting range
---

Image credit: @waynelam_123
A one-of-a-kind experience that you definitely should not miss out on at Cu Chi Tunnels is shooting real guns. At both Bến Đình and Bến Dược, there are shooting ranges that provide the service.
You can pick from a wide variety of guns, from pistols to different types of assault rifles, to practice shooting at target dummies. Of course, there are instructors to guide you through the steps to ensure gun safety.
As exciting as it sounds, though, the cost is something you'll want to keep in mind. Depending on your weapon of choice, each shot will cost VND50,000-VND60,000 (~USD2.21-USD2.65).
---
Relive history at the Cu Chi Tunnels
---
The Cu Chi Tunnels are a direct glimpse into the lives of common soldiers. They were ordinary men and women like any of us, who picked up arms to fight for what they believed was right. In the end, their efforts and sacrifices helped shape Vietnam into what it is today.
So, for history buffs who want to know more about the Vietnam War, not through analyzing political agendas or intricate battle plans, but from a more close-up angle, a trip to the site is sure to be eye-opening.
For more stories, check out:
---
Cover image adapted from @waynelam_123, @kimuchihiro1066, and @duc_huy_kieu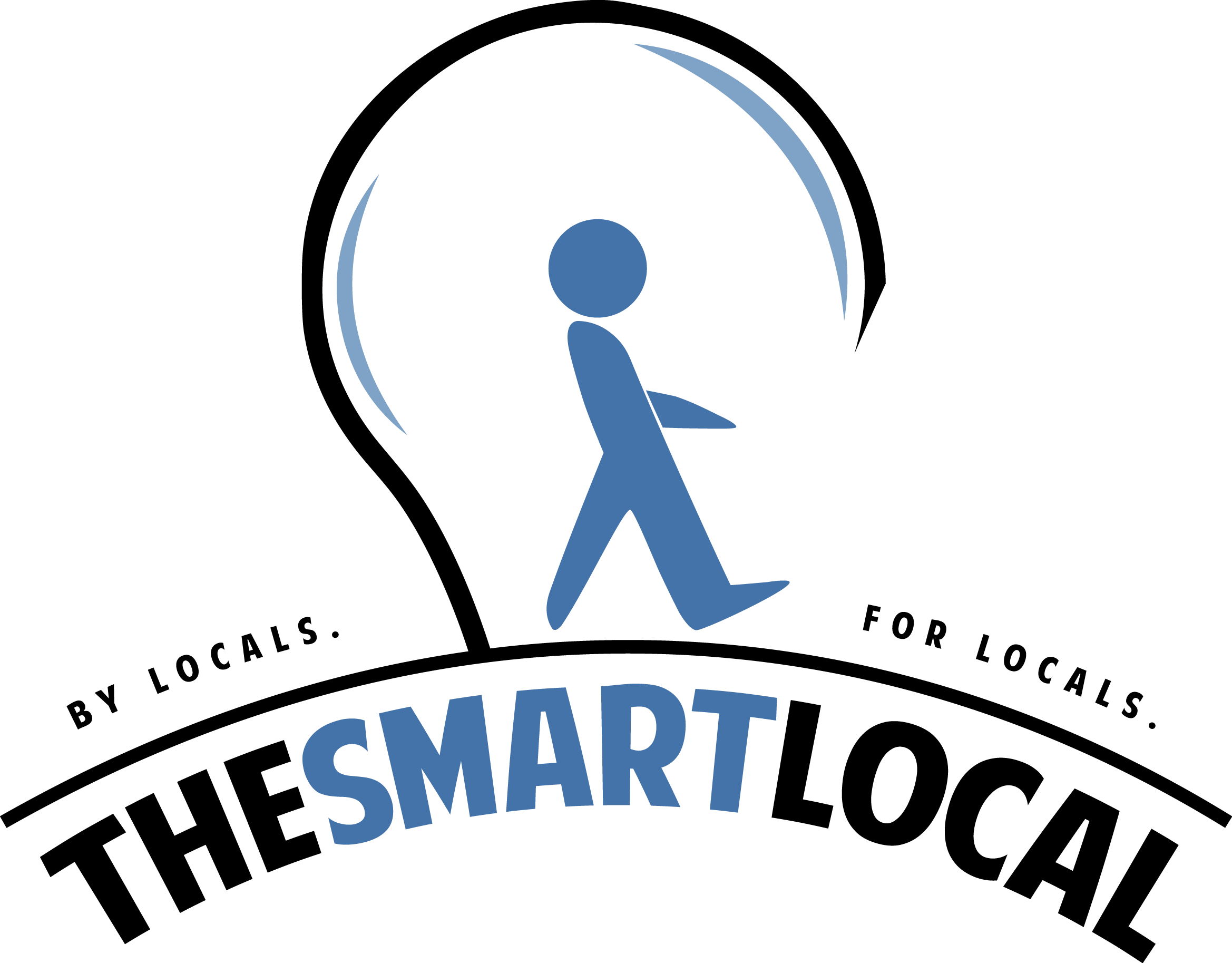 Drop us your email so you won't miss the latest news.