Highly-rated chicken restaurants & stalls in Saigon 
---
Savory, packed with nutrients, and able to be made into numerous dishes, chicken is immensely popular across the globe. 
From boneless chicken smothered in cheese to rubbery chicken intestines with a local twist, Saigon's chicken lovers aren't lacking in good restaurant options. 
To help you get started on your hunt for the best chicken dishes in town, we have scoured 11 of Saigon's popular chicken joints for your reference.
---
1. Gà – Baby- chicken with rice cooked in bamboo tubes
---

Image credit: Gà – Baby
Gà – Baby dishes out a variety of Vietnamese chicken dishes from chicken hotpot to grilled chicken, but its signature grilled chicken with rice cooked in a bamboo tube (VND159,000 ~USD6.80), a specialty of Vietnam's highlands, is rated by many as a must-try.

Image credit: Gà – Baby
The chickens are kept in natural conditions, so their meat has a firm texture and tastes fresh and juicy. Drench each bite with green pepper sauce to accent the chicken's flavor.  
The rice, on the other hand, is soft, chewy, and aromatic with a hint of bamboo. When eating, peel the bamboo fibers off the rice, sprinkle some roasted sesame on the grains, and you're good to go.

Image credit: Gà – Baby
The restaurant has two floors, boasting a tiny yet cosy space that's suitable for both groups and solo eaters. 
Address: 800 Xô Viết Nghệ Tĩnh, Phường 25, Bình Thạnh District, HCMC
Opening hours: 8AM-10PM, Daily
Telephone: 93 312 25 75
Gà Baby Bình Thạnh's location | Foody.vn listing
---
2. Cơm Gà Đông Nguyên – selling legendary chicken rice since 1945
---

Image adapted from: Cơm Gà Đông Nguyên – 東源雞飯
Having been around for 76 years, the simple-looking and roomy Cơm Gà Đông Nguyên in District 5 is known to dish out extremely fragrant and scrumptious chicken rice from VND58,000 (~USD2.54).

A VND110,000 (~USD4.83) combo featuring boiled chicken and char siew with rice
Image credit: Cơm Gà Đông Nguyên – 東源雞飯
Generously seasoned with aromatic spices and bursting with juiciness, the house's best-selling boiled chicken rice (VND98,000, ~USD4.30) is recommended for first-time eaters.
For an equally savory option with an earthy, complex flavor, give the flavorful chicken curry rice (VND69,000,~USD3.03) a try. 

Herbal soup
Image credit: duy dung nguyen
Red apple lotus root soup with chicken leg (VND67,000,~USD2.94), an aromatic soup packed with vitamins and minerals, makes a comforting pairing with any chicken dish.
Address: 801 Nguyễn Trãi, Ward 14, District 5, HCMC
Opening hours: 9.30AM-8PM, Daily
Telephone: 1900 066663
Cơm Gà Đông Nguyên's website | Facebook page
---
3. Cơm gà xối mỡ 365 – eight different sauces for your chicken rice
---

Image credit: DDAU
Unlike most local eateries serving cơm gà xối mỡ, which is roasted chicken with fried rice, with soy sauce mixed with chili, Cơm Gà Xối Mỡ 365 goes above and beyond by letting diners choose from 8 different types of sauces, including fish sauce, sauteed sauce, Sichuan spicy sauce, Thai sauce, sour and sweet sauce, cheese, and butter sauce to go with the main dish. 

Image credit: Thanh Phat Le
There is also another selection of special sauces, including Indian curry sauce, salted egg yolk, Korean BBQ sauce, at an extra VND10,000 (~USD0.43) per sauce.
The chicken meat is juicy and aromatic, while the fried rice smells buttery. Most of the options are chicken combos including roasted chicken, fried rice, and seaweed soup, ranging from VND56,800-VND60,000 (~USD2.44-USD2.58).
If all you want is chicken, you can order roasted chicken thighs topped with one sauce of your choice at VND33,000, ~USD14.
The eatery is quite small, so if you prefer to eat in the socially distanced comforts of home, it's better to buy take-out.
Address: 365 Thống Nhất, Ward 16, Gò Vấp District
Opening hours: 7AM-9PM, Daily
Telephone: 090 665 53 27
---
4. Gà thần tài – specializing in grilled chicken
---

Image adapted from: Gà Thần Tài
Specializing in grilled chicken dressed with homemade sauce made from vegetables and honey, Gà Thần Tài is also a good spot to get takeaway chicken.
Aside from the popular glutinous rice, the chicken here is also served with wet rice cake, bánh mì, and kimchi. 

Image credit: Gà Thần Tài
Wet rice cake, a specialty of Dalat, makes an unsual yet harmonious pairing to grilled chicken.

Grilled chicken with steamed rice cake
Image adapted from: Gà Thần Tài
The strong flavor of the well-marinated chicken paired with the mild taste of plain rice cake layered with crunchy fried shallots make a winning combination. 
Address: 
323 Hoàng Văn Thụ, Ward 2, Tân Binh District, HCMC 

313 Hàn Hải Nguyên,

Ward 2, District 5, HCMC
Opening hours: 10AM-8PM, Daily
Telephone: 1900 636 978
Gà Thần Tài's Facebook page
---
5. Gà Ta Quê Nhà – country-styled chicken dishes served on a tray
---

Chicken intestine wrapped in glutinous rice
Image adapted from: Gà Ta Quê Nhà
From feast-like country-styled grilled chicken in clay pots (VND175,000, ~USD7.50 for half the chicken) to chicken wrapped inside deep-fried glutinous rice (VND195,000, ~USD8.30 for a serving good for 2 pax) for an extra burst of moistness and fattiness, Gà Ta Quê Nhà serves a wide range of dishes from chicken made and served in Vietnamese countryside fashion.

Image adapted from: Gà Ta Quê Nhà
Fresh, succulent, and with the aroma of lemon leaves, the chickens used here are raised on an open farm, free of harmful chemicals and with firmer flesh than industrial-farmed ones. 
The restaurant boasts two levels of dining space with large windows, suitable for groups and solo diners.
Address: 
60 Trần Quang Diệu, District 3, HCMC

635 Lê Trọng Tấn, Bình Tân District, HCMC
Opening hours: 9AM-9PM, Daily (varies by branch)
Telephone: 02 873 005 768
Gà Ta Quê Nhà's website
---
6. Sụn Gà Sunga – crunchy finger food for a hearty brunch
---

Image credit: Sunga.sg
Sunga, a takeout eatery, is dedicated to serving deep-fried crispy and crunchy chicken cartilage, a favorite midday pick-me-up for local snack enthusiasts. 
Deep-fried chicken cartilage is Vietnam's answer to the USA's popular chicken nuggets, which people can devour an unending amount of when served with beer or coke. 
Image credit: Sunga.sg
Many beer stalls in Vietnam serve chicken cartilage as side dishes, but only Sunga serves this dish with 8 different types of sauces for diners to choose from, including cheese, spicy cheese, kumquat juice, black pepper, passion fruit juice, tamarind juice, chili with mayonnaise, and ketchup with mayonnaise.
There are three options for you to choose from: the small serving (VND55,000,~USD2.30) and the medium serving (VND60,000,~USD2.50) with 2 complimentary sauces of your choice, and chicken cartilage served with rice (VND30,000,~USD1.30) with one complimentary sauce. 
If you're in the mood to sample all the sauces, pay an extra VND5,000 (~USD0.20) for each sauce.
Address: 102, Road No. 9, Ward 16, Gò Vấp District, HCMC
Opening hours: 9AM-9PM, Daily
Telephone: 090 294 23 59
Sụn Gà's Facebook page | Instagram
---
7. Gà 9 Quý – a buffet of chicken bites in one sitting
---

Image credit: Gà 9 Quý
Gà 9 Quý is famed for a wide offering of unique chicken dishes, but it's the chicken tower (VND259,000, ~USD11.37) with its unique presentation that puts the restaurant on the radar of local chicken lovers.
The dish includes one roasted chicken with five side dishes including fried potatoes, chicken legs roasted with tamarind, chicken intestines roasted with garlic, and salad. There's also a big pot of broth for an invigorating sip.
Diners can choose between five-spice powder sauce, honey sauce, orange sauce, or pepper sauce to pour on the roasted chicken, before using a knife and a fork to cut the meat off. 

Chicken tray with 9 side dishes
Image credit: Gà 9 Quý
For a variety of food items on a solo dish, you can order Gà mẹt 9 món (VND279,000, ~USD11.90). Featuring chicken bites marinated with orange sauce and pepper sauce, fried steamed buns, fried glutinous rice, fried chicken legs, fried intestines, and pickles – all nicely placed on a thin layer of banana leaf in a bamboo tray, this dish is reminiscent of Vietnam's countryside dining style.
The restaurant boasts spacious dining space with ample seating arrangements, with large windows offering great views over the streets.
Address: 476 Nguyễn Chí Thanh, Ward 7, District 10, HCMC
Opening hours: Wed–Mon 9AM-9PM | Tue 10AM-9PM
Telephone: 093 366 6050
Gà 9 Quý's Facebook page
---
8. Chickita – flame-grilled chicken
---

Image credit: Chickita – Flame Grilled Chicken
Chikita is one of the very few restaurants in Saigon serving chicken grilled over flames. Chickens are 100% organic and raised on a farm, so their meat is chemical-free and pretty firm. Red chillies used for cooking are also organically sourced from farms in An Giang and Tiền Giang provinces.

Its grilled chickens are well-marinated and deftly seasoned when cooking, tasting tender and flavorful, without any hint of greasiness.

Image credit: Chickita – Flame Grilled Chicken
You can start by ordering 3 pieces of grilled chicken wings at VND132,000 (~USD5.60). For a group, you can try 10 pieces at VND214,500 (~USD9.10). 
Cheese fans and chicken enthusiasts will not be able to resist the chef's signature crispy boneless chicken tender smothered cheese sauce (VND85,000, ~USD3.60 for 3 pieces), tasting crispy and cheesy. 

Image credit: Chickita – Flame Grilled Chicken
Spacious and stylishly designed, this place makes a fancy dining setting for a chicken meal. 
Address: 230 Nguyễn Văn Hưởng, Thảo Điền, District 2, HCMC
Opening hours: 10AM-9PM, Daily
Telephone: 028 3519 0000
---
9. Hẻm Fast Food – spicy cheese-wrapped Korean-style chicken 
---

Chicken braised with sour-sweet sauce and served alongside cheese
Image credit: Hẻm Fast Food
Dishing out a variety of cheese-loaded chicken dishes, Hẻm Fast Food is always teeming with local cheese lovers. You can expect all of your dishes to be bathed in a pool of stringy and salty molten cheese.

Image credit: Hẻm Fast Food
For a flavorful and spicy chicken dish that goes perfectly with white rice, check out the curry chicken dipped in cheese (VND65,000, ~USD2.85). Aromatic with a strong hint of lemongrass, this dish is highly recommended by the house's chef. 
Crispy, succulent, and buttery, the sour and sweet sauce-braised chicken thighs steeped in cheddar cheese (VND75,000,~USD3.31) also pack a powerful punch. 
The place boasts ample seating in a modern setting, perfect for both groups and solo diners. 
Address:
393bis Trần Hưng Đạo,

Cầu Kho

Ward, District 1, Ho Chi Minh City 

187 Bàu Cát, Ward 14, Tân Bình District, Ho Chi Minh City 
Telephone: 0909 575 121
Opening hours: Mon & Tue 11AM-9.30PM | Wed–Thu & Sat 10AM-9.30PM | Fri & Sun 10AM-10PM
Hẻm Fast Food's Facebook page
---
10. Cơm Chiên Cô Thảo – sumptuous chicken fried rice at affordable prices 
---

Image adapted from: @onghoangtrasua
Cơm Chiên Cô Thảo is a take-away street stall that dishes out drool-worthy fried rice topped with crispy deep-fried chicken skin drizzled with sweet sour sauce – the breakfast staple of many students from HCMC University of Technology across the street. 
Since the main clientele of the stall is students, the price is quite affordable, from only VND15,000-VND20,000 (~USD0.66-USD0.88) per box.
Address: 180 Cao Lỗ, Ward 4, District 8, HCMC
Opening hours: 6AM-5PM, Daily
---
11. Lòng gà trứng non cháy tỏi – chicken ovaries fried with garlic
---

Image credit: Nguyễn Ý Thư
As the name suggests, the place specializes in serving lòng gà trứng non, fried chicken ovaries and intestines, which is not very common in Vietnam, where chicken meat always takes centre stage and chicken intestines are only optional accompaniments.
Deftly marinated chicken ovaries are fried with garlic, chicken heart, and chicken organs, and served on a sizzling pan (VND60,000, ~USD2.50). 
Eaters can pair this intestine feast with bánh mì to balance the taste at an extra cost of VND5,000 (~USD0.20). Try not to have this with beer if you don't want to keep ordering more.
Address: 248 Nguyễn Thượng Hiền, District 3, HCMC
Opening hours: 6PM-10PM, Daily
Telephone: 0938 781 226 | 0915 092 451
---
Our picks of the best places in Saigon for chickens 
---
Like a giant open kitchen where every cook can inspire their own creativity with homespun recipes, Saigon is filled with a plethora of restaurants and stalls dedicated to serving delicious and innovative chicken dishes. 
Aside from chicken, Saigon is also known for its rich and affordable dim sum culture. For recommendations on where to go for the most delicious and budget-friendly dim sum meals, check out our dim sum guide here. 
Also check out:
---
Cover image adapted from: Gà Ta Quê Nhà, Hẻm Fast Food, and Gà 9 Quý
Enjoying The Smart Local Vietnam? Follow us on Facebook, Telegram, Instagram, and LinkedIn for more stories like this. If you have a story to share, email us at pressvn@thesmartlocal.com.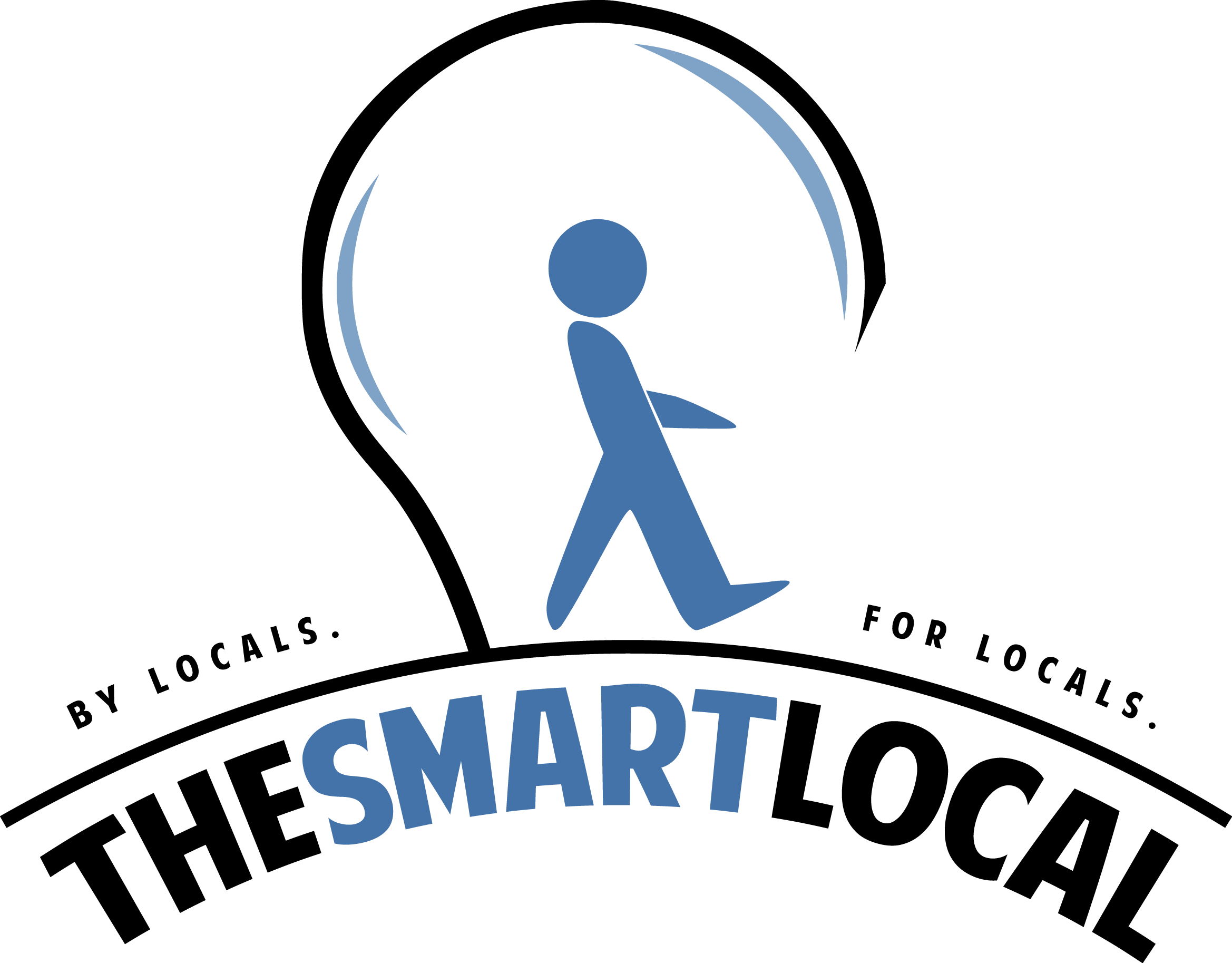 Drop us your email so you won't miss the latest news.