Heaven and Earth: Vietnam War story through a refugee's eyes
---
Over four decades have passed since the end of the Vietnam War, and we have heard numerous accounts of it from both sides. From gripping memoirs to flag-waving patriotic films, we've been given a glimpse into the war through the narratives of both US and Vietnamese veterans as well as foreign journalists.
Nonetheless, we haven't come across many stories in movies from the perspective of the people who were simply stuck in the fights and became victims of circumstance. If you're keen to view the Vietnam War through the eyes of an ordinary Vietnamese citizen, check out Heaven and Earth. Directed by award-winning director Oliver Stone, this 1993 movie is one of the most elaborate Vietnam War movies ever made.
To help you get started, here are some noteworthy facts about the movie.
---
1. It is based on a factual story
---

Image credit: IMDB/Robert Richardson
Heaven and Earth (1993) is based on the memoirs of Le Ly Hayslip, a Vietnam-born writer living in the US.

Image credit: Fanpop/fiyona

The movie tells the tale of Le Ly (played by Hiep Thi Le), a girl born in the tranquil village of Ky La, south of Da Nang, where she lives a peaceful life with her parents and five siblings. Her life goes smoothly until the first French troops, and later on Vietnamese communists, South Vietnamese forces, and the US soldiers storm her village and involve everyone in their conflict.

Image credit: IMDB/Robert Richardson

The lives of farmers who don't care about anything else but tending the fields are changed upside down as they keep seeing their small homes burned down and lush rice fields blown up by different sides. They are made to build fences against the communist forces and given lessons on patriotism.

Image credit: IMDB/Robert Richardson
Le Ly's life is badly entangled in some grassroots political schemes that she herself doesn't even fully understand, resulting in her imprisonment and savage physical abuse by soldiers.

Image credit: IMDB/Robert Richardson
Carrying a bag of broken dreams and shattered hopes, she and her family are coerced into leaving their village for Saigon, where she works as a maid in a rich family. She has an affair with her boss, gets pregnant, and consequently gets kicked out of her employer's house. 

Image credit: IMDB/Robert Richardson

Her family is broken up, with her brothers going off to national service while her shame-consumed father takes his own life by drinking a bottle of acid. To make ends meet, she moves to Da Nang and starts engaging in black market activities, such as trading drugs and occasional sex work, in her early 20s. 

Le Ly and Steve in a scene
Image credit: IMDB/Robert Richardson

There she encounters Steve Butler (played by Tommy Lee Jones), a rough-hewn US sergeant who falls in love with her and asks her to marry him. Aware that the then-South Vietnam's forces are weakening and the country may collapse at any time, she moves to San Diego, California with Steve in 1970 in spite of her mother's opposition.

Image credit: IMDB/Robert Richardson
The later part of the movie revolves around Le Ly's disoriented life in modern California where anti-Vietnam war protests are at boiling point. Even though she doesn't lack any material things there like how she used to, she's looked down upon by her husband's family as a girl from the land where US soldiers are being slaughtered. Meanwhile, Le Ly is viewed by her countrymen in her homeland as a traitor because of her escape to the US.

Image credit: IMDB/Robert Richardson
Around this time, the couple's marriage gradually falls apart.
The Vietnam War has taken a big toll on Steve's mental health, causing him to become delusional and commit suicide in the end, survived by 24-year-old Le Ly and their sons.

Image credit: LA Times
After the war ends, Le Ly brings her children back to Vietnam to show them her roots.
---
2. Heaven and Earth is part of Oliver Stone's Vietnam War trilogy
---

A scene from Born On The Fourth Of July
Image credit: IMDB/Robert Richardson
Heaven and Earth is not award-winning director Oliver Stone's first war film.
Having served in the Vietnam War himself, Oliver Stone told the stories of his battles as a young, patriotic US soldier in Vietnam through Platoon, released in 1986. 
In 1989, he released Born On The Fourth Of July, viewing the Vietnam War through the eyes of a traumatized veteran facing the harrowing aftermath of his time in Vietnam. This movie is based on the autobiography of Ron Kovic, a US anti-war activist and veteran. It won four Golden Globe Awards for Best Motion Picture – Drama, Best Actor in a Motion Picture – Drama, Best Director, and Best Screenplay.

Image credit: Wikipedia/Robert Richardson

After reading Le Ly Hayslip's memoirs, Oliver Stone decided to portray the Vietnam War through the often underrepresented perspective of an ordinary woman who had no interest in the war but was caught up in it.
---
3. The author, Le Ly Hayslip, is now a successful Californian businessman
---

Le Ly Hayslip
Image credit: Goodreads

Despite her harrowing adulthood in Vietnam and painful experiences when she first resettled in the US, writer Le Ly Hayslip, born Phung Thi Le Ly, rose above her circumstances and triumphed in the end.  
The Da Nang-born writer portrayed her tumultuous adulthood as a peasant girl in her first memoir, When Heaven and Earth Changed Places: A Vietnamese Woman's Journey from War to Peace, in 1989. Four years after the book's success, she released another memoir called Child of War, Woman of Peace, in which she talks more about her dealing with the alien US culture when she first came to her new country. Both of these books were adapted into the film Heaven and Earth. 

Image credit: NY Times
Le Ly Hayslip, her late husband Ed Munro, and their sons.
When in the US, she had two marriages which both left her widowed. Thanks to her strong will and resourcefulness, she became a successful entrepreneur and later on founded the East Meets West Foundation, a charity organization dedicated to helping vulnerable Vietnamese children and bridging the cultural gaps between Vietnam and the US. 

Le Ly Hayslip on a trip to Vietnam
Image credit: Wikidata
In 1995, she was awarded by the California State Assembly for her humanitarian and reconciliation initiatives.
---
4. Hiep Thi Le, the protagonist's actress, went to the casting for fun
---

Image credit: IMDB/Robert Richardson
Sharing a lot in common with her character Le Ly, it was no wonder that the untrained Hiep Thi Le (1971-2017) delivered a spectacular performance with her natural acting and charisma. 
A medical student at the time, Hiep Thi Le went to Heaven and Earth's auditions, which around 16,000 Vietnamese-Americans attended, just for fun. 
"My cousin heard about these auditions for a movie," Hiep Thi Le explained. "I just went with a friend to see what it was about."
After five months of screen testing, she won the starring role.
"I thought she was charismatic," Oliver Stone shared his first impression of Hiep Thi Le.
Hiep Thi Le was also a refugee herself, born in Vietnam and having left for the US at age 9. Interestingly, her hometown was also in Central Vietnam.

Image credit: Hiep Thi Le
After her resounding success with Heaven and Earth, Hiep Thi Le didn't focus on expanding her acting career but chose to become a restaurateur instead. She opened The China Beach Bistro, a Vietnamese restaurant in Los Angeles, in 2002. After 10 years, Hiep Thi Le closed the restaurant and opened another one called Le Cellier, serving French-Vietnamese fusion cuisines.
At the age of 46, Hiep Thi Le passed away from stomach cancer in Los Angeles.
---
5. The movie's soundtrack won a Golden Globe Award
---

Image credit: Amazon/Domo Records, Inc

Composed by illustrious Japanese composer Kitaro, Heaven and Earth's soundtrack of the same name won a Golden Globe Award for Best Original Score.

The composition boasts orchestral resonance and chant-like elements, featuring a harmonious combination between Vietnamese folk tunes and Chinese erhu music.
You can listen to the epic movie tunes here.
---
Heaven and Earth: a look into the underrepresented perspective of a Vietnamese woman
---
Heaven and Earth is a recollection of Le Ly Hayslip's tumultuous adulthood in Vietnam, where her home, family, and personal life were heavily damaged by the war. 
Instead of addressing the major strategies or matters of conscience of the involved parties that caused the Vietnam War to end the way it did, the movie delves into the often-neglected perspective of ordinary Vietnamese people. 
These people, such as Le Ly Hayslip, just want an ordinary life on the land of their ancestors. However, the war deprived them of this birthright and set them on a new course as refugees.

Her memoir and the movie also show us her admirable characteristic as a Vietnamese refugee who, though losing everything and having to start all over again more than once, still stood tall and triumphed eventually.
Also check out:
---
Cover image adapted from: IMDB/Robert Richardson
Enjoying The Smart Local Vietnam? Follow us on Facebook, Telegram, Instagram, and LinkedIn for more stories like this. If you have a story to share, email us at pressvn@thesmartlocal.com.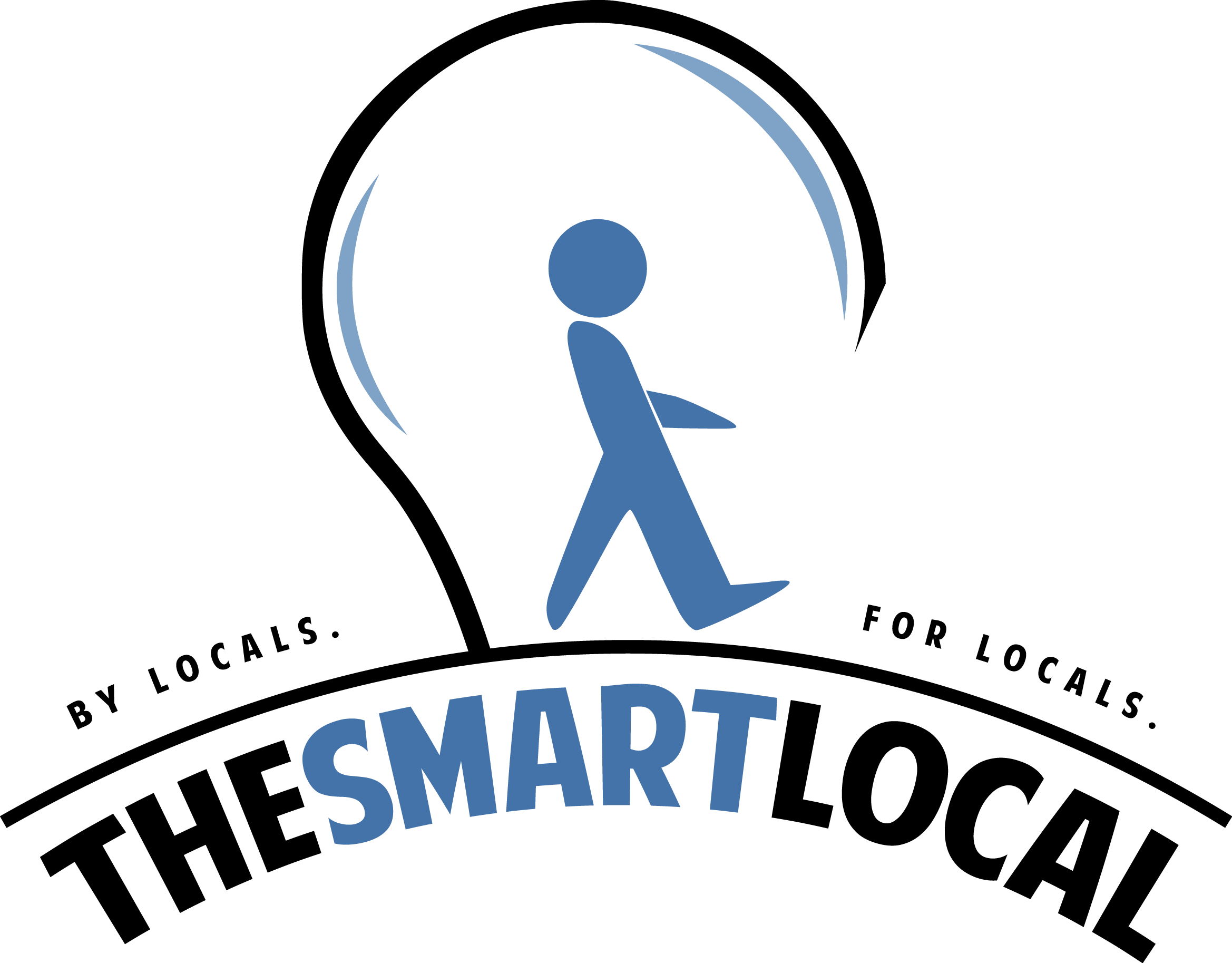 Drop us your email so you won't miss the latest news.