Guide to Côn Đảo Archipelago
---
Côn Đảo is a unique destination in Vietnam, not only because it is a group of islands separated from the Vietnam mainland by the South China Sea, but also for its historical and natural significance.
This guide will give you a brief look at what to explore in this intriguing archipelago. For historical buffs, the prisons from the French colonial and Vietnam War eras are a must-visit. Meanwhile, the beaches will enthrall those longing for some vitamin sea.
---
How to get to Côn Đảo
---

The location of Côn Đảo (in a red circle) on the map of Vietnam. It is considered a district of Bà Rịa – Vũng Tàu province (blue).
Image adapted from Uwe Dedering/Wikimedia Commons
Côn Đảo is a group of islands, or archipelago, situated about 250 kilometres to the southeast of Saigon, in the southern part of the South China Sea. Administratively, it is a remote district of Bà Rịa-Vũng Tàu province.
To get to Côn Đảo, you can either take a flight or a boat trip. Currently, Vietnam Airlines and Bamboo Airways offer many flights from Saigon to Côn Đảo per day. The basic prices vary from VND1,500,000 to more than VND3,000,000.
You can also travel to Côn Đảo on a high-speed ferry from Vũng Tàu City and Trần Đề, Sóc Trăng province in the Mekong Delta. Travel time varies from 2.5 hours if you depart from Vũng Tàu to 12 hours if you start from Sóc Trăng. The ferries have scenic decks from which you can enjoy a South China Sea view.
---
Where to stay in Côn Đảo
---

The topographic map of Côn Đảo archipelago as shown in Côn Đảo Museum
Image credit: Giang Nguyễn
Though Côn Đảo has not been well-developed in terms of tourist facilities, you can still seek accommodation from a wide range of hotels and resorts on Côn Sơn, the main island.
If you are going on a tight budget, look out for family-run hotels and homestays on Côn Sơn. These prices for a night at these places start from VND500,000 (~USD21.53).
Otherwise, Côn Đảo also features several high-class resorts such as Sao Condore, Six Senses, Paulo Condore Boutique, and Côn Đảo Resort. Their prices vary from around VND1,000,000 (~USD43.07) to VND50,000,000 (USD2,153,60) per night, depending on the resorts and the room sizes.
---
What to do in Côn Đảo
---
1. Côn Đảo Prisons – the place to learn about the dark days of the islands
---

The yard of Camp Phú Hải, a French prison on Côn Đảo.
Image credit: Hoa Thanh Ong
If you ask a Vietnamese about the first thing that pops up in his or her mind about Côn Đảo, it's likely to be the prisons. In fact, due to its isolated geographical location, Côn Đảo had been transformed into a prison archipelago by the French in 1862.
During the Vietnam War, Côn Đảo was under the control of the former South Vietnam. New prisons were built to contain felony and political criminals.

The path where French superintendents looked down to the prisoners in small cells known as chuồng cọp, or tiger cages.
Image credit: Vincent Oliver
Today, these prisons no longer contain any criminals. Instead, they are now historical sites attracting gobs of tourists. This prison system include Camp Phú Hải, Camp Phú Sơn, Camp Phú Thọ, Camp Phú Tường, Camp Phú An, Camp Phú Phong and Camp Phú Hưng. Altogether, they have 127 rooms, 44 cells, and 504 solitary confinement spaces.

The yard of Camp Phú Bình, where you can find the US-styled tiger cages.
Image credit: Tăng Quốc Cường
Prisons on the island are conventionally divided into two types: French and US-style. Though each of them has distinctive characteristics, they all reflected the harsh treatment and terrible living conditions that the criminals had to tolerate during their confinement years.
---
2. Hàng Dương Cemetery – the resting place of a national heroine
---

The monument of Hàng Dương Cemetery.
Image credit: Huy Phạm Vlog
Hàng Dương Cemetery is a key attraction on Côn Đảo. This is the resting place of many revolutionaries and civilians who had lost their lives in the prisons from 1862 to 1975.
The cemetery stretches across a 20-hectare area and is divided into 4 sections containing approximately 2000 graves in total, including those of some remarkable Vietnamese historical figures such as Võ Thị Sáu, Lê Hồng Phong, and Nguyễn An Ninh.

Many visitors comes to Côn Đảo to leave some flowers on the grave of Võ Thị Sáu, a patriotic teenage who was imprisoned and executed by the French colonials.
Image credit: Vincent Oliver
Despite being a cemetery, Hàng Dương is designed to look like a large garden with rows of trees casting shadows on soil paths leading to the graves. Along the way, you may spot some big sculptures signifying the revolutionary resistance in Côn Đảo. The whole space is filled with an otherworld sense of tranquillity.
Conventionally, the best time to visit the cemetery, particularly Võ Thị Sáu's grave, the main attraction here, is at night as the atmosphere becomes really solemn and sacred. However, please note that due to the pandemic, the cemetery will close at 9pm.
---
3. The 914 Pier – the construction built by prisoners
---

The 914 Pier is located on a beautiful beach.
Image credit: Nguyen Dinh Cuong
Another attraction related to wartime on this island is the 914 Pier. It is a 300-metre-long pier stretching out to the main beach of Côn Sơn island. The residence of Island Lord Residence is on the other end of the pier.

The end of the pier gives you a wide vantage point of the ocean.
Image credit: LOAN TRẦN
As the construction started in 1873 and took about a decade to complete, built completely by the prisoners' strength with no support, many lost their lives while working in terrible conditions here. In fact, the name 914 is assumed to be the number of prisoners who died building this pier, though the exact number is unspecified.
---
4. Island Lord Residence – a look back to the former island leaders' lives
---

The typical French colonial architecture of Dinh Chúa Đảo.
Image credit: Manh-Tuan Nguyen
Right behind the 914 Pier, you will see Dinh Chúa Đảo, or The Island Lord Residence. As the name suggests, this used to be the place where the island head used to reside. Moreover, it also serves as an archive of Côn Đảo history with lots of pictures and documents about the archipelago.

The interior was extremely extravagant compared to the standard living condition on Côn Đảo when the building was constructed.
Image credit: Andrew Ng 91
The residence was completed in 1862 on an area of 18,600 square metres. 53 island lords, including 39 French and 14 former South Vietnamese used to live here. The building and its furniture are still in good condition, so you can see how the lords' extravagant lives were in contrast to the terrible treatment that the prisoners had to endure during those years.
---
5. An Sơn Miếu, the temple of Lady Phi Yến – mythical stories from the Nguyễn Dynasty
---

An Sơn Miếu, where Lady Phi Yến is worshipped, is located to the southwest of Côn Sơn Island.
Image credit: Lân Nguyễn Đăng
Apart from the prisons built during the 19th and 20th centuries, Côn Đảo is also home to An Sơn Miếu, a famous temple associated with a legend about Emperor Gia Long, the founder of the last Vietnamese feudal dynasty.
An Sơn Miếu is the worshipping place of Lady Phi Yến, said to be a mistress of Nguyễn Ánh before he became an emperor. As in the anecdote, Nguyễn Ánh and his family fled to Côn Đảo to avoid the Tây Sơn Army who were chasing them down.
When he wanted to asked the French for help, Lady Phi Yến strongly opposed this, leading her to be imprisoned on this island when he left the island. Though the validity of this story is controversial, Côn Đảo people still worshipped her wholeheartedly in this temple.

To the northeast of Côn Sơn Island, Miếu Cậu is the worshipping place of Prince Hội An, Lady Phi Yến's son.
Image credit: TƯỜNG BTK
Annually, on the 18th of the 10th lunar month, people on the island will hold a big death ceremony for her at this temple, which also attracts lots of tourists.
---
6. An Hải, Đầm Trầu – Pristine beaches across the main island
---

An Hải beach has a long and broad sand backshore.
Image credit: thu huynh
In addition to historical destinations, Côn Đảo is also known for its pristine beaches. Many visitors to Côn Đảo prefer beaches on the Côn Sơn – the largest island in the archipelago.
There are about 7 beaches around this island, each with their own distinctive feature. If you want to enjoy yourselves on a peaceful beach with few tourists and a very much pristine landscape, Đầm Trầu and An Hải beaches are both must-considers. They are both long and broad, so you can have a good walk there to enjoy the sunrise.

Đầm Trầu beach is next to an airport, so you can see lots of aeroplanes flying by.
Image credit: Mattias R.
For those who want to have great pictures, check out Nhát Beach. It is adjacent to one of the island's main roads and has groups of stones along the beach, making the landscapes much more Insta-worthy.
However, just like Nhát Beach, some beaches may be unsafe for tourists to swim or dive. Please contact your tour agency or a local for reliable advice.
---
7. Côn Đảo National Park – The unique natural beauty of the islands
---

Many tourists prefer trekking through the dense forests of Côn Đảo.
Image credit: Khoa Trần
Côn Đảo National Park is one of 34 national parks in Vietnam. It covers the whole 14 islands of the archipelago, including Côn Sơn, the largest one. At this national park, you can find up to 1000 species of plants and thousand species of animals, both terrestrial and aquatic. Among them, 29 species are on the verge of extinction, and 6 other endemic to this archipelago.

A Côn Đảo long-tailed monkey, or Macaca fascicularis condorensis, endemic to the archipelago.
Image credit: Richard Houtzager
The national park is also widely known for its breeding of endangered sea turtles and dense forests. Until now, conservationists have saved more than 21,000 holes of turtle eggs, facilitating the birth of approximately 1.5 million turtles.
However, not all areas are open to tourists, so you should contact your tourist agency or the national park to book a tour.
---
Côn Đảo Archipelago
---
Côn Đảo is a archipelago with great historical and natural significance. From colonial prisons to sacred temples, Côn Đảo will give you new insights in Vietnamese history. Moreover, for those who love nature, the national park and long pristine beaches await your exploration.
Also check out:
---
Cover image adapted from Vincent Oliver, Vân Ngô, and Khoa Trần  
Enjoying The Smart Local Vietnam? Follow us on Facebook, Telegram, Instagram, and LinkedIn for more stories like this. If you have a story to share, email us at pressvn@thesmartlocal.com.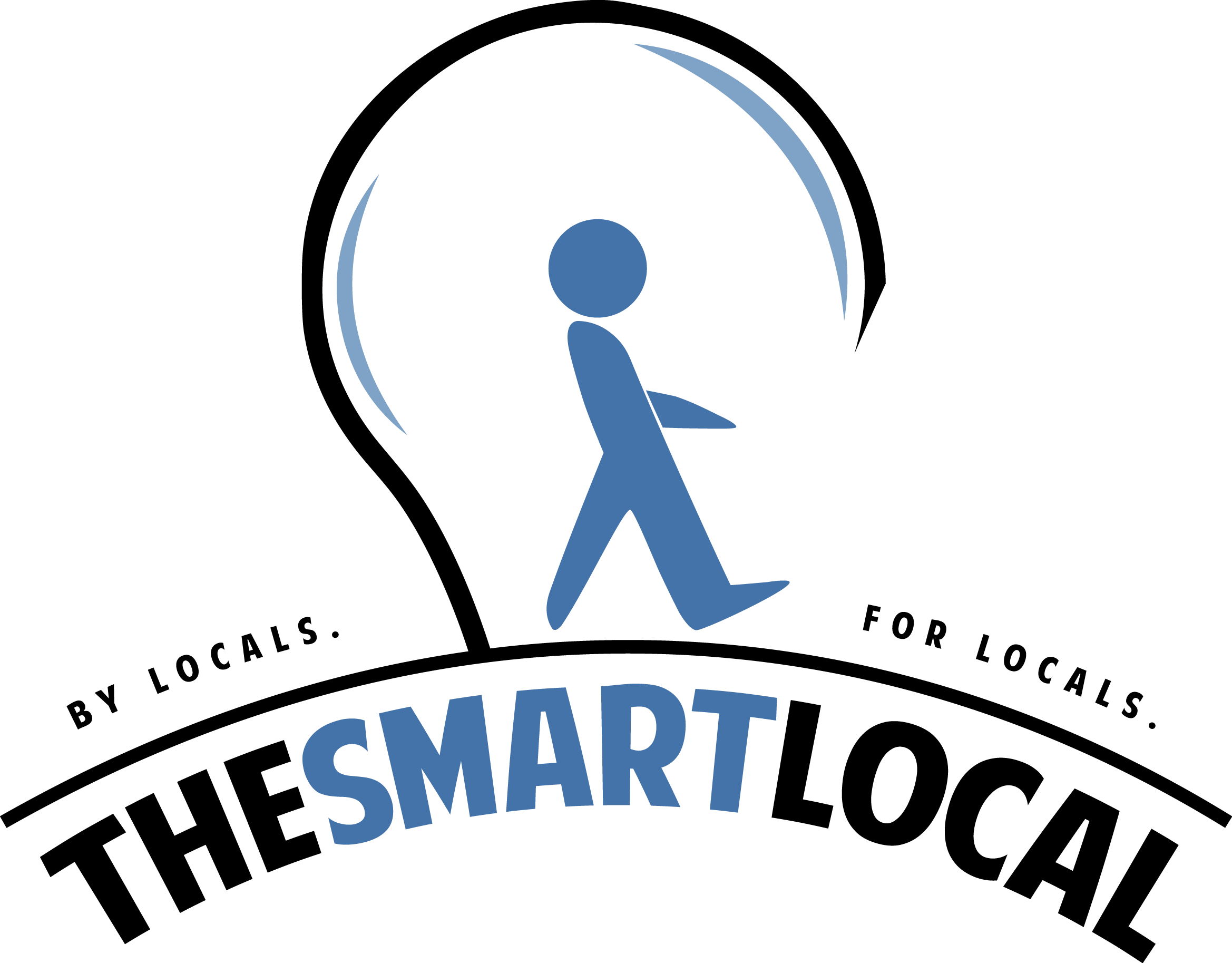 Drop us your email so you won't miss the latest news.