Vietnamese enjoy summer vacations at Cat Ba
---
As Vietnam's number of COVID-19 infections trickles down and social distancing measures have been removed, Vietnamese holiday-makers are flocking to beaches and islands again for some summertime fun.
Cat Ba archipelago, a popular tourist destination in the north of Vietnam, saw a considerable spike in the number of visitors coming here for vacation over the past weekend. Hanoi residents can do a day trip in the area, while residents from further away can spend a few days in the area enjoying both Lan Ha Bay and Ha Long Bay. Here's what you can see in Cat Ba this summer.
---
Cat Ba archipelago
---
Lan Ha Bay
Spanning 345 sq km and consisting of 367 islands, the Cat Ba archipelago is home to some of Vietnam's largest and most pristine beaches and islands. The most famous of these include Lan Ha Bay, Monkey Island, Tung Thu Beach, and Cat Ba National Park.
The archipelago is 40KM east of Hai Phong's city center, and accessible via speed boats and ferries. The commuting time between Hai Phong city and Cat Ba is about 2 hours.
With a plethora of trekking tours and cruises into the mesmerizing islands and caves, Cat Ba is an unskippable stopover for visitors exploring the landscapes of the north of Vietnam.
---
More visitors are returning to Cat Ba after COVID-19
---
Due to the inevitable impact of the COVID-19 crisis, Cat Ba's tourism also suffered heavily from a lack of tourists, stringent safety regulations, as well as people's lingering anxiety about travelling.
However, things are looking up for the local tourism sector at Cat Ba as an increasing number of tourists are returning for summer vacation. Many come over with their families while some visit with their companies for team-building activities.
Ferries and speedboats connecting Cat Ba and Hai Phong saw long queues of vehicles and passengers waiting to hop on. Boarding a ferry can sometimes take up to 1 or 2 hours over the weekends, but it's worth it for the views you'll see.
Accommodation providers are also seeing an increase in visitor stays. "We'll be welcoming a group of 30 visitors on Saturday and Sunday. Our bungalows are fully booked this weekend," said A., a receptionist at Hoi Lake Farmstay resort in Cat Ba National Park.
---
Hike at Cat Ba National Park
---

Cat Ba National Park saw many groups of visitors over the weekend
Visitors with strong stamina can embark on trekking tours to Kim Giao – Ngu Lam Peak that lets trekkers enjoy a breathtaking panoramic view over the vast green forests, or to Viet Hai Fishing Village where you can cycle around the peaceful trails and swim in crystal clear waters. These spots are all inside Cat Ba National Park.
Ngu Lam Peak in Cat Ba National Park, a must-visit spot for adventurous trekkers
Cat Ba's forest trails are nothing like those in Da Lat, a famous hill town in the south of Vietnam where trails are easy for visitors of all ages with few steep paths, and have many visitor amenities along the way.
A trekking trail in Cat Ba National Park
Instead, Cat Ba's trails are pristine to a fault and can be dangerous to trek on rainy days. As fewer people visit, sharp rocks and steep slopes accompany the stunning views here, so come here if you are physically fit and bring suitable clothing and shoes for the terrain.
---
Tour Lan Ha Bay, made famous again thanks to Leonardo DiCaprio
---
Lan Ha Bay is south of Ha Long Bay, spanning across more than 7,000 hectares. Stunning rock formations, pristine islands and beaches, serene fishing villages floating atop emerald waters, and boats travelling by are some of the fascinating sights you'll find on this serene cruises available in Lan Ha Bay.
Despite its long-lasting reputation, visitors' hype about Lan Ha Bay recently started again when Leonardo Dicaprio talked about it on his Instagram post, saying it "looks like paradise".

Actor Leonardo Dicaprio called for the protection of Lan Ha Bay on his Instagram post
Image credit: @leonardodicaprio
Ben Beo port, where the boats depart and cruises begin, has a large number of boats and ships packed with passengers.
Boats cruising in Lan Ha Bay
"Our company has 4 boats, each packed with 50 passengers over the weekends for the past few weeks. On weekdays, each boat carries about 20 passengers," says Hieu, a tour guide from Trần Nguyễn Travel.
A boat ride around Lan Ha Bay lasts about 2 hours on average, costing around VND450,000 to VND500,000 (~USD19.39-USD21.54) per person. The tour package price includes an entrance ticket, a sumptuous lunch on the boat, kayaking activities, swimming, and a tour guide. This is also the rate provided by most tour operators in the area.
Visitors buying seafood in floating cages
Along the way, passengers can alight at Cai Beo Fishing Village to buy seafood in floating cages, which are priced from VND300,000 to VND500,000 per kg (~USD12.94-USD21.56). The buyer will be given a bag to store their seafood, which they can bring with them onto the boat.
Visitors sailing kayaks in Lan Ha Bay
"A majority of our guests book tour packages to cruise in Lan Ha Bay. The journey is much less arduous compared to trekking tours. You can eat on the boat, sail on a kayak, and swim while looking at the tranquil and emerald waters," A. said.
Some travellers can opt to go further into Ha Long Bay for an overnight cruise or return to Cat Ba within the day.

Monkey Island
---
Cat Ba's bays are kept clean
---
To keep Lan Ha Bay and other bays in Cat Ba clean, the staff members of Cat Ba Archipelago Management Board use 4 speedboats to collect plastic waste every day from 7AM-5.30PM.  

A floating fish farm in Lan Ha Bay
Additionally, the management board also works with locals to reduce pollution by encouraging fishermen in the area to stop using styrofoam, which is non-biodegradable, to build floating cages. When styrofoam breaks down into tiny pieces, it drifts around and releases toxic chemicals into the water.
---
Visit the world's longest cable car ride in Hai Phong, officially open for use
---
Apart from Lan Ha Bay, Cat Ba National Park, and plenty of other natural wonders, visitors to Cat Ba can also take in the breathtaking views of the entire archipelago when riding the Cat Ba cable car. When it's fully completed, it will also be the world's longest cable car ride.

Passengers buying tickets in Cat Hai cable station
Image credit: Check in Hải Phòng
The Cat Ba cable car system's  first phase, the Cat Hai station – Phu Long station cableway, was officially opened on 6th June. Two more phases will follow.
The first phase of the cable car line is 3,955M long and consists of 60 cabins carrying 4,500 passengers per hour. Travel time is only 8 to 10 minutes from Cat Hai station to Phu Long.

Image credit: Check in Hải Phòng
The round-trip cable car fare is VND150,000 (~USD6.43) for children and VND200,000 (~USD8.59) for adults.

Image credit: Check in Hải Phòng
On arriving at the Phu Long cable car station, passengers can buy VND30,000 (~USD1.29) Cat Ba Discovery bus tickets which will take them to the center of Cat Ba town after a 60-minute ride.
Passengers who want to travel the opposite direction, from Cat Ba town to the Phu Long cable car station, can hop on the same Cat Ba Discovery bus which frequently parks at Cat Ba square.
Bring along motion sickness pills or arrange for alternate transport for companions with motion sickness or acrophobia, because the view – while glorious – can be challenging for those not used to movement at such a tall height.
---
Celebrate summer by holidaying in Cat Ba
---
For those who want to get up close and personal with nature, Cat Ba is the perfect place to be. From challenging forest trails to tranquil cruises to the world's tallest cable car rides, Cat Ba has a wide range of offerings for visitors of all types.
From anywhere you stand, be it on a mountain, a ship deck, or from your seat in your cable car, you'll take in a spectacular view of Cat Ba and its gorgeous surroundings. For a thrilling and one-of-a-kind summer adventure, do add Cat Ba to your vacation itinerary.
Also check out:
---
Cover image credit: The Smart Local Vietnam
Enjoying The Smart Local Vietnam? Follow us on Facebook and LinkedIn for more stories like this.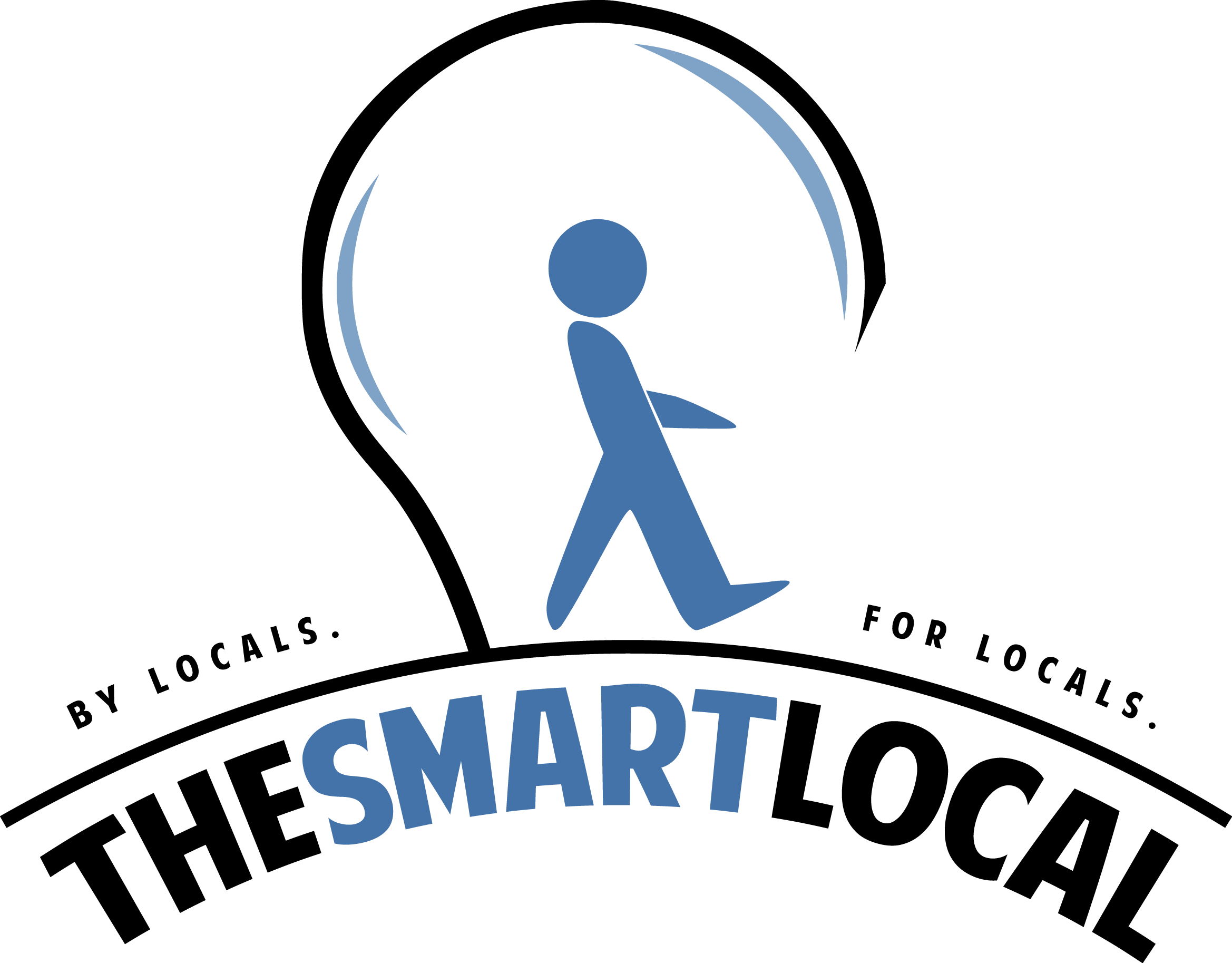 Drop us your email so you won't miss the latest news.