Best food in the West of Singapore
---
The West side of Singapore is no longer the industrial zone it used to be. It's so well-developed now that we've managed to find other things to do in the West! With Singapore's fast-paced developments, new shopping malls like JCube, JEM, Big Box and Westgate sprouting up, and the abundance of good food, the West has come a long way.
Today, we bring you the best food places in the West of Singapore, most of which are well-kept secrets by the residents who live here. For those living in the other regions of Singapore, these are 25 reasons you need to travel to the West. From cafe foods to hearty local delights and even lip-smacking Halal goodies, the West is a treasure trove of delicious grub.
---
1. For Fish Lovers – Zai Shu Curry Fish Head
---

Image credit: @hansbaobao

Let's start with something really local, and there's nothing more local than curry fish head. Though it's summer all year round in our little island of Singapore, we're always chowing down on something spicy or curry. We love our spice too much. 
Zai Shun Curry Fish Head is famous for their fish, done a la Curry Fish head style or steamed. The fish is super fresh, no fishy smell and it comes in generous, meaty portions. Their curry fish head is not too spicy but is more on the sour side. Portions are generous, so prepare to order more rice to soak with curry.  
Address: 253 Jurong East Street 24, #01-205, Singapore 600253
Opening hours: Thurs-Tues 7AM-3PM (Closed on Wed)
Telephone: 6560 8594
---
2. For Cafe Lovers – W39 Bistro & Bakery
---
Image credit: W39 Bistro & Bakery
With such a lively cafe scene in Singapore, new joints are opening (and closing) faster that you can say "Abracadabra!".
Not as raved about as other cafes in the West (think D'Good Cafe and Sunday Folks), W39 Bistro & Bakery is one of my favorite cafes. This cozy home-styled bistro and bakery serves up comforting grub. They have brunch, lunch and dinner menus complete with a range of sweets for the sweet-toothed. I especially love their Pan-Seared Lamb Rack ($28). 
Address: 39 Jalan Mas Puteh, Off West Coast Road, Singapore 128637
Opening hours: Tues-Fri 11AM-10PM, Sat & Sun 9AM-10PM
Telephone: 9646 5372
Website
---
3. For Curry Lovers – Gorilla Curry
---
As far as comfort food goes, we can never go wrong with a hearty plate of curry. Westies can get their curry rice fix over at Gorilla Curry, which is nestled in Bukit Batok just 10 minutes away from Bukit Gombak MRT station. 
This teeny stall was formerly known as Lao Cai's Curry, but has since rebranded earlier this year to have a more modern appeal. They're serving up delectable curry with meats like salted egg chicken thigh cutlets and braised pork, along with veggies and a sunny side up egg. Prices for their pre-set meals start from $4 per plate.
Mala addicts, in particular, can satisfy their spice cravings with dishes like the Mala Fried Fillet Curry Rice ($4.50). The spice-coated chicken pairs wonderfully with the creamy curry, leaving your belly full and giving your taste buds that shiok sensation.
You can get it delivered to you regardless of where you live, as islandwide delivery is available via FoodLine.
Address: 323 Bukit Batok Street 33, Singapore 650323
Opening hours: Tues-Sun 8.30AM-3PM
Telephone: 8728 8886
Website
---
4. Supper till 4am – Joo Seng Teochew Porridge and Rice
---
Image credit: @gluttonthoughts
The variety at Joo Seng Teochew Porridge and Rice beats most Teochew porridge stalls. Although their food is priced higher than usual, the variety and taste more than compensates for it. One of their must-tries is the boneless duck – which is tender, lean and well seasoned.
While not all the dishes are well executed, one plus point is the braised sauce served together to douse your porridge with – which makes it comfort food of the highest order.
Address: 14 Cheong Chin Nam Road, Singapore 599738
Opening hours: 9.30AM-4AM, Daily
Telephone: 6463 0768
---
5. For The Vegetarians – Daehwa Vegetarian Restaurant
---
Image credit: @daehwa.vegetarian
So aptly named, Daehwa (the sister restaurant of The Boneless Kitchen) is of a rarer breed than a normal vegetarian store – it's a Korean Vegetarian store! Piqued your interest yet? 
Korean vegetarian food is rare in Singapore. Instead of the usual huge communal servings, the owners, NTU grad Rose Tan and her NUS grad pal Wang Xiudian, decided to serve their food in single serving portions so anybody can pop by for a meal by themselves. The Korean hot sauce and kimchi are handmade using vegetarian ingredients.
Address: 1 Fusionopolis Place, Galaxis Building, #01-35, Singapore 138632
Opening hours: Tues-Fri 11AM-9PM, Sat & Sun 12PM-9PM
Telephone: 6254 8446
Website
---
6. Smoky goodness – New Lucky Claypot Rice
---
At New Lucky Claypot Rice, they still cook their claypot rice using the traditional charcoal, which explains why there's a minimum waiting time of 15 minutes even during off-peak hours. But the wait is worth it as the rice is well-cooked, fragrant and full of the juicy goodness from the chicken pieces. 
They also offer several other dishes like oyster sauce vegetables and soup. 
Address: Holland Drive Market & Food Centre, 44 Holland Drive #02-19, Singapore 270044
Opening hours: Thurs-Tues 11AM-1PM, 5PM-8PM (Closed on Wed)
Telephone: 6778 7808
Website
---
7. For Hotpot Fans – HaiDiLao
---
Image credit: @kenkerron
The West is now home to the popular Sichuan hotpot chain restaurant Hai Di Lao at IMM, much to HDL's fans' delight. This outlet has been a well kept secret amongst West-dwelling Singaporeans and thankfully, the queue is not as daunting as its town counterparts. Plus, the complimentary fresh fruits and manicures provided by HDL help to pass the time as you wait.
Hai Di Lao is known for their numbing spicy soup bases and the freedom to customise your own dipping sauce. Alternatively, cool down with their free flow of fruits and soy bean pudding. Regulars recommend the fresh tasting meat, especially the Gongfu noodles – it's served along with a performance you don't want to miss.
Tip: Make a reservation two weeks in advance to guarantee yourself a table!
Address: IMM Building, 2 Jurong East Street 21 #03-01, Singapore 609601
Opening hours: 10.30AM-6AM, Daily
Telephone: 6896 4111
Website
---
8. For a meal of sweet, sour and spicy – A Rashid Khan
---
At A Rashid Khan, mee siam comes in two forms  – with ($5) and without ($3.50) mutton cubes. This mee siam is so far one of the best I've tasted, with its slightly sweet, peanut-ty gravy, orange-tinged vermicelli, and the mutton cubes that are neither too chewy nor gamey. It's light on the tongue and not too jelat.
Address: Ayer Rajah Food Centre, 503 West Coast Drive, #01-58, Singapore 120503
Opening hours: Daily, 8.30AM-1AM
---
9. Sticks & Meats – Chai Ho Satay
---
Image credit: @ad_solute
At 45 cents per stick, the satay from Chai Ho Satay has got to be one of the cheapest non-halal satay stalls in Singapore. 
The pork satay here has succulent meat with a slight sweetness complete with a smoky flavor. Though they can be inconsistent at times with some overly-charred or dry sticks, the fragrant peanut gravy together with the juicy pieces of meat are worth queuing for. 
Address: Clementi Central Market & Hawker Centre, 448 Clementi Ave 3, #01-10, Singapore 120448
Opening hours: Wed-Sun 1PM-9PM
---
10. Soup for Your Skin – Tsukada Nojo
---
Image credit: Tsukuda Nojo Singapore
It is hard to find quality Japanese hotpot at affordable prices. But here at Tsukada Nojo, you get to savour their specialty hotpot Bijin Nabe, a chicken collagen hot pot served with organic vegetables.
There's a catch though: the hotpot is only available for dinner on weekdays and there's a 2-person minimum order. That said, you get a generous portion of locally-grown organic vegetables, amongst other hotpot ingredients like prawns and enoki mushrooms. Queues snake around the corner for this outlet so be prepared to wait for more than 30 minutes.
Address: Westgate, 3 Gateway Drive, #03-04/04A, Singapore 608532
Opening hours: 11.30AM-3.30PM & 5PM-10PM, Daily
Telephone: 6465 9356
Website
---
11. For a vegetarian midday snack – My Cosy Corner
---
Another popular hole-in-the-wall would be My Cosy Corner. Situated in a corner of Coronation Plaza, their signature dish is the popiah which is chock full of turnip, egg, and peanuts.
I waited close to 30minutes for a single roll of popiah the last time I was there, so expect to wait during peak hours. The chilli they put inside is not for the faint hearted – so be warned.
They also sell a large variety of food from Western to Japanese and even local favorites like Mee Siam.
Address: Coronation Shopping Plaza, 587 Bukit Timah Road, #02-02, Singapore 269707
Opening hours: Mon-Sat 10AM-7PM, Sun 11AM-4PM
Telephone: 6463 8286
Website
---
12. For the meat lovers! – Joo Siah Bak Kut Teh
---
I used to frequent this BKT stall when I was young. Occupying 3 stall spaces, they see a constant stream of customers daily. My favorite would be the free flow hot, peppery soup they offer. Some also rave about their soft, melt-in-your-mouth braised pork trotters which is a delight to have with white rice.
Address: 349 Jurong East Avenue 1, #01-1215, Singapore 600349
Opening hours: Tues-Sat 8AM-7.15PM, Sun 8AM-3.30PM
Telephone: 9111 8129
Website
---
13. For the occasional indulgence – Boon Lay Power Nasi Lemak
---
Its name speaks for itself – this is one "power" nasi lemak which attracts throngs of people. Their chicken wings are freshly fried and served crispy, which are perfectly complemented by the soft coconut rice and kickass chilli.
Address: 221A/B Boon Lay Place, #01-106, Singapore 619332
Opening hours: 6AM-3.30AM, Daily
Telephone: 6266 4466
Website
---
14. 24/7 Halal snacks – Richie's Crispy Puff
---
Image credit: @teosheewee
Rarely do you find stalls that are open 24/7 – but over at Richie's Crispy Puff, you'll find them churning out their delectable puffs around the clock.
Having tried their puffs before, I must say they're really delicious, albeit a little too oily for my tastebuds. The pastry skin is handmade and freshly fried in the shop, with a medley of fillings offered from sardine to even durian! They're Halal-certified, so our Muslim friends can enjoy them too.
Address: 349 Jurong East Avenue 1, #01-1201, Singapore 600349
Opening hours: 24 hours, Daily
Telephone: 6345 5225
Website
---
15. Vintage charm & delicious sweets – Carpenter and Cook
---
Image credit: @carpenterandcook
If you're craving for some sweet treats, head over to Carpenter and Cook. Not to be confused with Baker and Cook, this vintage home store and cafe is beautifully decorated where even the food and drinks are served elegantly in cute tea cups and plates.
Though I feel that prices are a little steep for the portion sizes, the taste makes up for it. One of my favorites is the Passionfruit Meringue Tart ($6.50), which is simultaneously sweet and tangy.
Address: 19 Lorong Kilat, #01-06, Singapore 598120
Opening hours: Weekdays 10AM-10PM, Sat 9AM-10PM, Sun 9AM-9PM
Telephone: 6463 3648
Website
---
16. For the avid #foodstagrammer – Sunday Folks
---
Image credit: @wearesunday and @wearesunday
Sunday Folks is known for their crisp waffles (from $8.80), topped with a smooth soft serve and the choice of additional toppings like fruits and oats. Served up in a neat stack, these waffles are so photogenic that there's no way you can resist a quick IG story.
Address: 44 Jalan Merah Saga, #01-52 Chip Bee Gardens, Singapore 278116
Opening hours: Tues-Sun 1PM-10PM
Telephone: 6479 9166
Website
---
17. Drinks and hearty Mexican – El Patio Mexican Restaurant and Wine Bar
---
Image credit: @foodieaccount
Looking for some Mexican fare on a Friday night out? El Patio Mexican Restaurant and Wine Bar  has you covered with some of the best tacos in Singapore. 
Not to be missed is their El Patio's Tacos de Pescado ($18) for some well-marinated fish wrapped in your choice of soft or hard taco shells. Celebrate the night over their variety of house pours, cocktails and beers.
Address: 34 Lorong Mambong, Holland Village, S277691
Opening hours: Mon – Fri: 12:00 – 23:00, Sat & Sun: 11:00 – 22:30
Telephone: 6468 1520
Website
---
18. When the noodle cravings strike – Kok Kee Wanton Mee
---
Add another one to the list of good wanton mee in the west! For those who don't know, there's also a Kok Kee Wanton Mee branch at Jurong West, no need to travel all the way to Lavender whenever the craving strikes. The queues are pretty long come lunchtime but the QQ noodles with nary a hint of lye smell to them is worth the wait.
Address: Jurong West Food Centre, 505 Jurong West Street 52, #01-14, Singapore 640505
Opening hours: 7AM-12PM or until sold out, Daily
Website
---
19. For Sunday brunch – Choupinette
---
Image credit: @dailysgfood
Another of my favorite brunch restaurants, Choupinette is known to sell one of the best egg benedicts in Singapore. True to that, my eggs benedict came perfectly poached with a creamy hollandaise sauce to top it off. The restaurant is pretty small, so go early or be prepared to wait.
Address: 607 Bukit Timah Road, #01-01, Singapore 269708
Opening hours: Mon 9AM-4PM, Tues-Sat 8AM-7PM, Sun 8AM-5PM
Telephone: 6466 0613
Website
---
20. To curb the late night hunger pangs – ENAQ Restaurant
---
Image credit: @trixiethye
Aching for some crispy hot off the pan prata? Swing by ENAQ. My advice would be to drive here, as it's an ulu eatery hidden deep inside the suburbs. 
Not only do they serve prata with a special ikan bilis chilli, they also serve a range of other indian favorites like biryani, murtabak, thosai, oothappam and more. They used to operate 24 hours, but it has since been revised due to several noise complaints. What a pity.
Tip: tell them to hold on the oil if you prefer your pratas less oily.
Address: 303 Jurong East Street 32, Singapore 600303
Opening hours: Mon 7AM-10.30PM, Tues-Sun 7AM-11PM
Telephone: 6899 0842
Website 
---
21. For some hearty, spicy local delights – Nasi Padang
---
As simple as its name goes, this stall's nasi padang is definitely not to be frowned upon. Their signature dishes include Fried Long Beans with Tempeh, Brinjal with Sambal, Beef Rendang and Assam Fish. Prices are reasonable for their nasi padang however if you're more of a 'noodles' person, they offer an equally good Mee Rebus ($3) complete with a tasty, thick piquant sauce.
Address: 120 Bukit Merah Lane 1, Singapore 150123, Alexandra Village Food Centre #01-66
Opening Hours: Mon-Sat 9AM-3PM or until sold out, Daily
---
22. A taste of nostalgia – Hock Sin Kee Tze Char
---
Image credit: Margaret Drive Lost and Found
Hock Sin Kee Tze Char has been cooking up such old school delights for decades. Their dishes elicit nostalgia such as the Pork Chop (from $6) tossed in a slightly tangy, thick and sweet ketchup-based sauce as well as a Sweet and Sour Whole Fish (from $19 – $30) 
The fried egg omelette is cooked differently than the normal. Usually served dry, Hock Sin Kee does theirs doused in a thick homemade sauce which would go so well with a bowl of white rice.
Address: Alexandra Village Food Centre, 120 Bukit Merah Lane 1, #01-02, Singapore 150120
Opening hours: 10AM-9PM, Daily
Telephone: 8712 1132
---
Best food options in the West of Singapore
---
With so much awesome food in the West, no wonder so many Westsiders are so reluctant to meet in town for lunch. Whether you're a healthy eater, a Japanese food lover, or are best satisfied by the quintessentially Singaporean satay, there's bound to be something that will please your tummy here.
In fact, some first-time tourists were recently given an all-expenses paid, 4-day trip to Singapore with one condition: they could only visit the West side of Singapore. The novel idea was one thought up by SingaporeWest.sg to put Singapore on the map not just for Orchard Road and Sentosa, but also for more heartland attractions.
They had a great time sampling the best of our local food and had as great a shopping experience as any other tourist. On top of that, they had an excellent time in Singapore, go-karting, canoe-poloing, rock-climbing, brewery-touring, and trampoline-jumping. Check out some videos of their adventures, which are part of their "My Singapore West Adventure" experience.
If we've missed any of your favourite foods in the West, feel free to share them in the comments below!
---
This post was brought to you by SingaporeWest.sg, with contributions by Hilary See.
Original article published by Averlynn Lim on 25th August 2015. Last updated by Farzana Fattah on 17th August 2020.
Cover image adapted from (clockwise from top-left): TheSmartLocal, @daehwa.vegetarian, @carpenterandcook and @teosheewee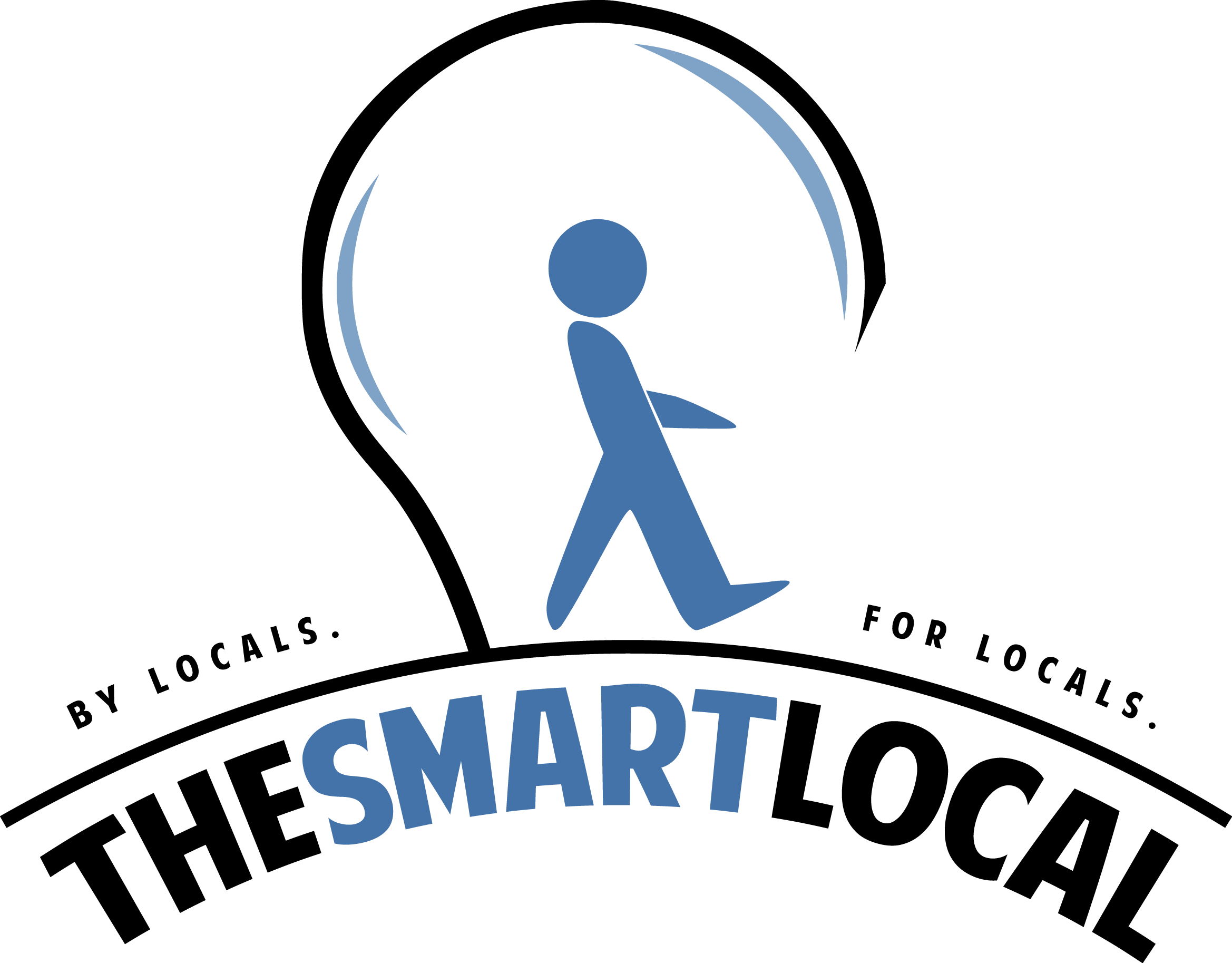 Drop us your email so you won't miss the latest news.