Celebrate Mid-Autumn Festival with Disney Tsum Tsum
Lanterns, mooncakes and appreciating the full moon are just a few things that come to mind during the lead up to Mid-Autumn Festival; but thanks to VivoCity, we can now throw in the adorable Disney Tsum Tsum into the mix.
This September, VivoCity is holding a full-blown Mid-Autumn fiesta. Filled with myriad Disney characters in their Tsum Tsum forms, exclusive merch and mouth-watering mooncake combinations both traditional and completely novel, there's something for everyone.
Spend Quality Time at the VivoCity x Disney Tsum Tsum Mid-Autumn Celebration of Love
In true Mid-Autumn fashion, celebrate friendship and familial bonds at VivoCity's Sky Park (Level 3). The entire rooftop garden will be decked out in Disney Tsum Tsum lantern installations that are guaranteed fun for all ages. Not to mention, it's going to be free entry for all these activities!
Take a stroll along the Tunnel of Love
Celebrate love & friendship with all your favourite Disney and Disney Pixar characters in this 40m-long illuminated tunnel.
For the young-ins and the young at heart, take a snap with these lovable Disney Characters IRL. This includes Disney Pixar characters thrown into the mix with the likes of Nemo, Dory, Mike and Sully!
Take selfies with the Disney Princesses
Here's your chance to score points with your S/O. Head over to the Fairytale Garden and celebrate the love stories of 5 Disney Princesses. Lined with lustrous garden hedges and iconic quotes from our favourite Disney Princesses; This showcase is definitely a gift to our Instagram feeds and will definitely have your heart feeling all warm and fuzzy inside.
Take a selfie with your own prince charming and the Tsum Tsum Disney Princesses.
Or recreate the famous scene from Aladdin flying on the magic carpet.
See the Largest Lantern Installation in Asia
If that doesn't already give you all the feels check out #CoupleGoals, featuring THE ultimate couple: Mickey and Minnie, in a larger-than-life lantern sculpture!
Made out of a whopping 1,500 lanterns, it breaks the Asia Book of Records for the Largest Lantern Sculpture.
Make a wish at Disney's Frozen-themed winter wonderland
Disney's Frozen fans rejoice because Wishing Wonderland will have you magically transported to the winter wonderland of Arendelle.
Make a wish with Elsa, Anna and the always lovable Olaf floating on the icy fractal lake. All you have to do is purchase a wishing card at $2 at TANGS Customer Service Counter at Level 1.
100% gross proceeds will go to the Children's Cancer Foundation.
Tip: Go after 7pm for the best photo op. With the glorious golden light of the setting sun and glow from over 2,000 lanterns, getting the perfect shot for Insta has never been this easy. And while you're at it, be sure to hashtag #DisneyTsumTsum & #VivoCelebratesTsumTsum.
Disney Tsum Tsum Mid-Autumn Celebration of Love
When: 30 Aug – 30 Sep 2018
Where: VivoCity Sky Park, Level 3
Disney Tsum Tsum Merchandise Mecca
Take home a piece of the action with exclusive Disney Tsum Tsum merch! With their cute little chubby bodies and doe-eyed expression, these adorable Disney Tsum Tsum products are just hard to resist.
Located on Level 1 (Outside OSIM) and Level 3 (Outside Food Republic), check out these two unique Disney Tsum Tsum pop-up retail zones.
Level 1, Near OSIM
Need a new wallet and bag or how about some cutlery or clothes? A kaleidoscope of Tsum Tsum merch, this pop-up store stocks almost anything you can think off in all its Disney Tsum Tsum glory.
Level 3, Near Food Republic
Left: Disney Tsum Tsum baked mooncakes, Right: Durian Butter Cookies
The Level 3 pop-up shop stocks special treats like Durian Butter Cookies ($4.99) and this fun sized mint packs ($2.99). There's also the limited edition Disney Tsum Tsum baked mooncake boxes ($68), filled with 7 tantalizing flavours that's on discount (UP $80). Not to mention, each mooncake comes in a unique character tin box, making it a great gift for friends.
Disney Tsum Tsum Merchandise
When: 30 Aug – 30 Sep 2018
Where: Level 1 (Near OSIM) & Level 3 (Near Food Republic)
Collect Limited Edition Disney Tsum Tsum Mid Autumn ez-link cards
And if that isn't enough Tsum Tsum action for you, get your hands on 4 weekly releases of exclusive Disney Tsum Tsum Mid-Autumn ez-link cards with a minimum spend of $250.
They're so gorgeous you might even want to remove them from your wallet when tapping in – just to flaunt them.
Note: Limited to first 150 shoppers daily on weekdays, first 300 shoppers daily on weekends. Maximum 3 same-day receipts combined.
For the real hardcore fans, get all 4 cards at one go by being the first 200 customers to spend a minimum of $800 in the mall.
Bonus for VivoCity Kids Club Members
Image credit: VivoCity
Be the first 500 VivoCity Kids Club members to spend $60 at any qualifying store to redeem a Disney Tsum Tsum bowl & cup set! If you're not a member, sign up via the VivoCity SG app available on Apple App Store and Google Play Store.
Celebration of Flavours – Level up your mooncake game with unique flavours
After all that walking and shopping, fuel up at the TANGS Mid-Autumn Fair at Central Court (Level 1) featuring more than 40 hotels, restaurants and bakeries. Apart from sampling the traditional lotus paste mooncakes, there are also new and unique flavours, never seen before.
Grand Hyatt Singapore – Teh Tarik and Chocolate Truffle + Acai Berry Truffle Snowskin Mooncakes
If you're looking to open a world of new mooncake flavours to your aunties and uncles, Grand Hyatt Singapore's mooncakes will do the trick. The Teh Tarik and Chocolate Truffle mooncake is an ode to the local flavours of our beloved kopitiam tehs with a twist. This mooncake has a pungent aroma of brewed tea leaves, coupled with the rich chocolatey ganache center – nothing short of sinful.
Made for the 'gram, the purple clad Acai Berry Truffle Snowskin Mooncake strikes the right balance between sweetness of the Cassis liquor and tart Acai berries.
Mix and match a box of 8 from their 9 snowskin flavour selections ($78).
Check out our full review of Grand Hyatt Singapore mooncakes here.
KELE – Avocado Gula Melaka with Roasted Macadamia Nuts + Pina Colada Snowskin Mooncakes
For the millennials looking to one-up their mooncake game, Kele combines traditional snowskin mooncakes with hipster-esque flavours. Take, for example, the Avocado Gula Melaka with Roasted Macadamia Nuts. This green creamy combination tastes so decadent you'll forget it's made with fruit.
Want something with a little kick? Try their Pina Colada Snowskin with its bright pineapple flavour, coconut notes, and just a little sneaky hint of that boozy aftertaste.
Both flavours going at $62 for a box of 4. Order before 14 Sep and get them at 20% off.
Peach Garden – Snowskin White Lotus Paste with Cranberry and Roselle + Longan Infused with Red Tea Paste Mooncakes
If you're like me and prefer something light from the usual jelak-ness of the standard lotus paste, then you'll definitely have to give Peach Garden a shot.
The Mini Snowskin White Lotus Paste with Cranberry and Roselle has a bright and sweet flavour profile that'll have you scoffing down these gems in no time at all. Mix and match their mini mooncake series in a box of 8 ($64.20).
Longan Infused with Red Tea Paste
If you're looking to impress your parents-in-law, gift them a box of Premium Black Dates with Melon Paste and Longan Infused with Red Tea Paste ($16.21 per piece, $64.84 for a box of 4).
The Melon paste has a unique mellow profile, while the Longan red tea paste is reminiscent of a bowl of Longan and Snow Fungus dessert you'd commonly get at a Chinese restaurant.
Tip: Dabao a mooncake and have a moon gazing session with good company at VivoCity's Sky Park at Level 3 for the extra feels.
TANGS Mid-Autumn Fair
When: 28 Aug – 24 Sep 2018
Where: Central Court, Level 1
Image credit: @vivocitysingapore
Spend $250 ($180 for TANGS members) in a single receipt at the TANGS Mid-Autumn Fair to receive an exclusive pair of enamel mugs which you can sip your tea out of.
Celebrate Tradition with VivoCity
VivoCity's Disney Tsum Tsum Mid-Autumn Celebration of Love breathes new life into a tradition that has been celebrated for centuries with the adorable Disney Tsum Tsum characters. But whether it's gorging our faces with mooncakes or just enjoying the installations with the family, at the heart of it all, the message of relationships and thanksgiving still rings through.
Disney Tsum Tsum themed Mid-Autumn Fest
Address: VivoCity, 1 Harbourfront Walk, Singapore 098585
Dates: 28 Aug – 30 Sep 2018
Website
---
This post was brought to you by VivoCity.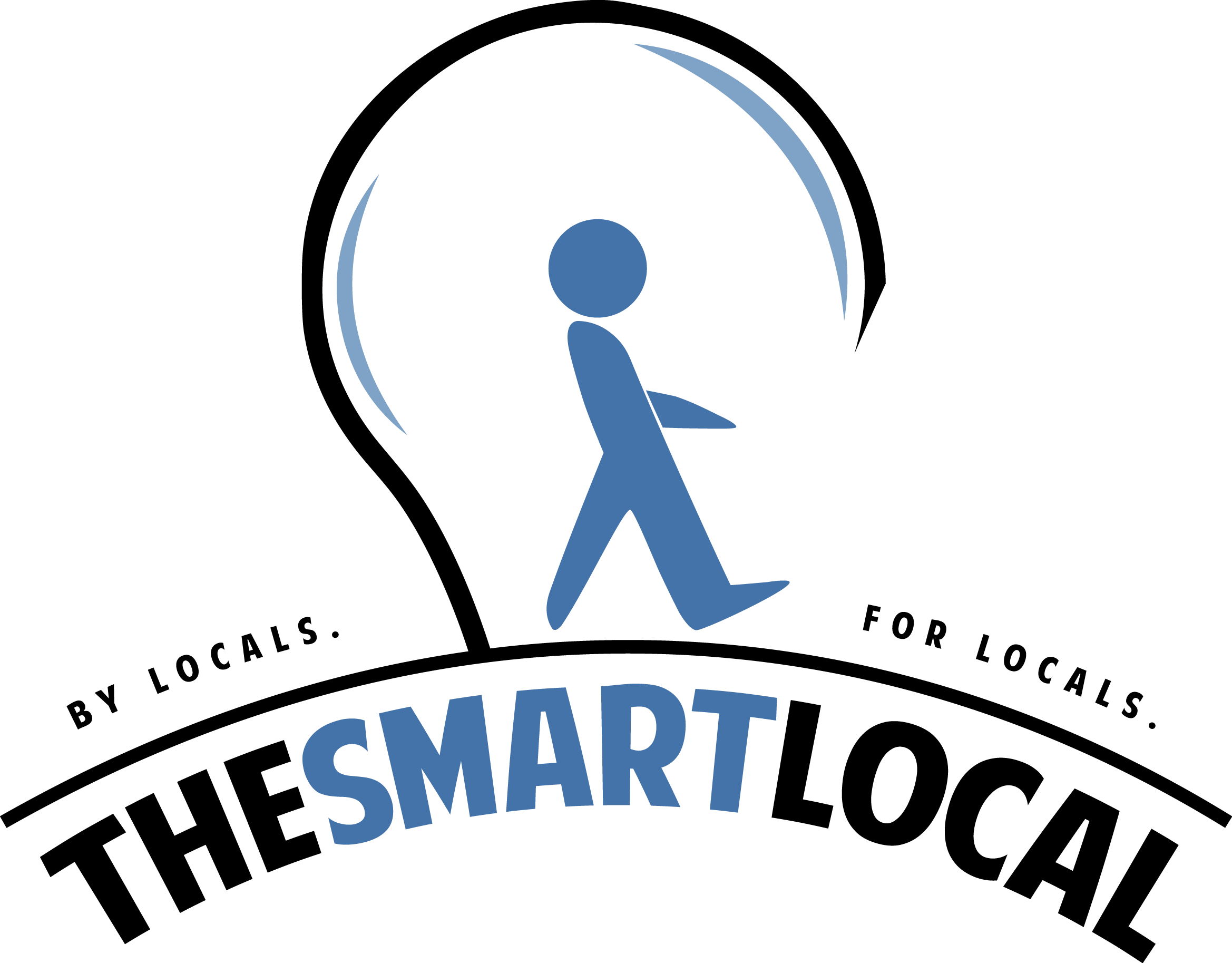 Drop us your email so you won't miss the latest news.