Welcome to Spain!

Most people know Spain as the home of paella, tapas and some of the best football clubs in the world. There's so much more to Spain than what you see in pictures, so much more to Madrid than just a tourist destination. You have to be there to feel it, to be stunned by the grandeur of the sweeping avenues, to be touched by the stories of strife and determination.
There's no better place to begin your Spain experience than Madrid. The capital city is grander and more impressive than the coastal cities, and every corner has a story. Turn into the side streets and you're retracing the footsteps of famous novelists, step into the palace and you're living the life of generations of royals, watch flamenco and be mesmerised by the passion of the people.
I've checked off this amazing city off my bucket list and here's why you should visit Madrid at least once in your life.
Eat all the Spanish food
The Spanish love food as much as we do and each meal is an experience, a window into their culture, a journey through the complex flavours of Spanish food. Follow your stomach to Madrid and indulge yourself!
1. You can eat at the world's oldest restaurant

According to the Guinness Book of World Records, this right here is the oldest restaurant in the world. There's a reason why it has been around for so long.

The answer is this: roast suckling pig, Botin's specialty since 1725. The moment we left the airport, we went straight to El Botin and I was convinced that Spanish food is grossly underrated. The crispy skin, delectable meat and that sinful layer of fat are irresistible.  The experience starts with your nose – the moment you smell that aroma of perfectly roasted pork, you start salivating. The skin crackles at the very touch and the meat is juicy, tender and full of flavour.


Restaurante Botin's roast lamb is another crowd favourite. My travel companion battled an enormous hunk of lamb, picked the bones clean and declared it incomparable.
Address: Calle de los Cuchilleros 17, 28005 Madrid, Spain
Opening Hours: 1pm – 4pm & 8pm – midnight
Telephone: +34 91 366 4217
Website: http://www.botin.es/?q=en 
2. Sample gourmet delicacies in an old theatre

Imagine an old theatre converted into an enormous food hall. Strains of music fill the air as the live band or orchestra plays timeless classics and you're walking along the many stalls, trying to decide what to eat.
Welcome to Platea, where you can find all kinds of food under one roof. It's an amazingly innovative idea to refurbish a theatre into a food place and they've outdone themselves. Enjoy fine dining at Arriba, two Michelin-starred chef Ramón Freixa's restaurant with the best view of the stage, or stuff yourself silly with the offerings on the ground floor.


For dinner, we suggest munching on tapas, small Spanish side dishes that go perfectly with a glass of sangria. Platea is a favourite with the locals – I watched families with children, couples and groups of friends alike wind down after a long day.
Address: Calle de Goya, 5-7, 28001 Madrid, Spain
Telephone: +34 91 577 00 25
Website: http://www.plateamadrid.com/ 
3. Eat your fill at Mercado de San Miguel
Mercado de San Miguel is unabashedly touristy, but enjoyable all the same. It's a sample of all the delicacies Spain has to offer under one roof. You can spend a happy afternoon wandering around trying tacos, ham, cheese, paella and of course, seafood!

I'm convinced that seafood is best enjoyed fresh, and with a glass of wine. Eating oysters in Singapore is an extravagance, but in Mercado de San Miguel, make a beeline for the seafood because a plate of oysters plus a glass of wine will only set you back 11 Euros. Live the high life at a fraction of the cost.


Or get your hands on churros con chocolate. The combination of deep-fried fritters and warm chocolate is ridiculously good. Spanish desserts are to die for!
Address: Plaza San Miguel, 28005 Madrid, Spain
See the most breathtaking sights
With your tummies full of food, it's time to see the sights! Each building in Madrid has a character of its own. Walk in and you're transported back to the past – experience the life of the Spanish centuries ago, or learn about the stories that transpired right where you are. You have to experience it to feel it!
4. Visit the Palacio Real de Madrid

It's grand, it's opulent, it's undeniably regal. Welcome to the national palace of Madrid, where new kings are crowned and the royal family hosts elaborate dinner parties. You can't get a sense of its size from one picture – with over 2000 rooms, it's stately, befitting of royalty.


The other palaces in Spain have nothing on the national palace. To say it's grand is an understatement. Every inch is dripping with opulence – picture rich fabrics, priceless vases and intricately hand-crafted furniture in every room. The palace brings to mind a time long past, a time when rulers were rich beyond measure, when wine flowed freely and gowns were encrusted with jewels. They don't make palaces like this anymore.


Don't forget to look up! These hand painted frescos were the work of Goya, Velazquez and other famous artists of that era, but the beauty and detail of the frescos transcend the passage of time.
5. Go back to the place where it all began – Plaza Mayor

It all begins here, in one of the most important squares in Spain. As you walk into the square, close your eyes and imagine bring surrounded by hushed whispers and crowds of people. Plaza Mayor was once a place for some of the biggest events of the year – from celebrations to executions, it was the gathering place for the citizens of Madrid. People flocked to watch prisoners die at the guillotine, cheer on matadors fighting against enraged bulls and buy fresh produce at makeshift markets.


Today, it's surrounded by quaint restaurants and open-air eateries. It's bustling with a different kind of activity – tourists begin their adventure around historical Madrid right here, in the heart of Madrid.
For the best of historical Madrid, sign up for a tour with a local guide. They navigate the nooks and crannies expertly and they'll tell you all the best stories.
6. You can shop and save

Whoever says Spain isn't good for shopping hasn't seen the tax refund rate. Buy one Loewe bag, get a tax refund of 18%, use your 10% discount card for your second purchase and poof, savings galore. El Corte Inglés has always been the go-to place for tourists to shop all the expensive goods. Wander around the boutiques and admire the fine craftsmanship of goods made in Spain. We recommend going to their flagship Castellana store for the most variety.


For those tired of shopping, don't worry, there's always food. Their Gourmet Experience food hall is a smorgasbord of food from all around the word. The highlight of our lunch, the calamari platter, was crispy, juicy and fried to perfection.


We love their selection of wines as well! Local wines are the best, and they're really cheap. Other than the typical red and white wines, I was introduced to cava, a fruity Spanish wine that is light on the palate and delightfully refreshing.


Source When in Spain… 
7. You can feel the Spanish passion

As night falls, Madrid comes to life in a swirl of ruffled skirts and thrumming guitar beats. Welcome to a flamenco show – prepare to be swept away by the fiery Spanish passion and mesmerised by the quickness and fluidity of the dancers' movements.


The guitarist plays at lightning speed, his fingers a blur as they dance over the guitar strings; the singer's raw emotions are palpable as his face turns redder and redder. The stage shakes as the music quickens; the dancers tap, stamp and spin in a dizzying cacophony.


I could not help but stare, transfixed, throughout the whole performance. I've never seen anything quite like it – I felt like I was drowning in the pulsing, rhythmic movements and the haunting music. My senses were completely overwhelmed, but I loved it.


There are male flamenco dancers too. They're less majestic than their female counterparts, but there's a feline quality, an unmistakable strength and agility in their movements.
You have to try it at least once in your lifetime. While in Madrid, we went to the Villa Rosa for dinner and flamenco. I found the flamenco so compelling that I practically neglected my dinner!
Address: Plaza de Sta Ana, 15, 28012 Madrid, Spain
Telephone: +34 915 21 36 89
Website: http://www.tablaoflamencovillarosa.com/en/ 
8. Be inspired by the Literary Quarter

These tree-lined boulevards once inspired the greatest literary figures in Spain. Playwrights, novelists and poets congregated within an area now known as the Literary Quarter. You'll know you're there when you look down and see quotes etched on the roads. It's a great opportunity to practise your Spanish too! Keep an eye out for informational plaques along the way to learn more about these quirky, creative artists.


One of the most recognisable Spanish novelists is Miguel de Cervantes Saavedra. Don Quixote was the brainchild of this famous author's wild imagination – you must have heard of the crazy Don Quixote who traversed the lands fighting windmills and wearing a basin as a helmet. Miguel de Cervantes died in this very house in 1616.
The avenues are quaint – even though you're in a big city, they're reminiscent of a small town's cheerfully sunny streets. Walking along the Literary Quarter, it's easy to imagine artists roaming around in search of inspiration, or sitting on a bench collecting stories and recollecting memories.


These days, the Literary Quarter hasn't lost its charm. After a leisurely walk, sit down and discuss your discoveries over a cup of coffee in one of the many pubs and restaurants.


Or sit back, relax and enjoy the many street performances! We came across this one-man band playing a lively tune on his mini-banjo and tooting a DIY-ed horn.
9. Visit the art museum!

Ah, Museo del Prado, one of my favourite art museums in the world. If El Greco, Francisco Goya and Diego Velázquez sound foreign to you, you'll be enlightened by the end of your visit.


100 points for the creativity of this scaffolding.
Spanish painters are fond of painting religious scenes and bringing biblical characters to life on their canvas, so it's not hard to guess what the painter's message is. My personal favourites are El Greco's darker works – the underlying emotion is undeniably powerful. Unlike most painters of the Renaissance era, who were obsessed with perfection, El Greco let his brush tell stories full of anguish and sadness, of longing and reckless joy.


Source A little teaser of El Greco's talent
10. And then check out the best of Spain's contemporary artists

If Renaissance art isn't your thing, you should visit the Reina Sofia instead, a contemporary art museum that's as eclectic as it looks.


Source L'homme invisible (the invisible man) by Dali
It's best known for its extensive collection of modernist and postmodernist works – from paintings to graphic art to photography, they're disorienting, abstract and so very interesting from all angles. Fans of Dali can gawk at some of his most famous works, or meet his contemporaries, who have deconstructed their art form and reassembled it to give you a jarring new perspective of the world.


This guy approves of Madrid's museums.


Madrid is hardly short of the futuristic. Walking into CaixaForum feels like you've entered a different world. Metallic, minimalist and and hipster-approved, this space hosts exhibitions from all around the world. From artefacts from ancient Egypt to graphic representations of autism, the emphasis on design makes CaixaForum super cool.
11. You can have an amazing bacherlor's party

When in Spain, have fun the Spanish way! Bachelors and bachelorettes are in for a good time, because the Spanish idea of a party is to embarrass the bride and groom in public. The guy in the dress is the groom and he's having the time of his life on the most glamorous ride ever – a beer bike. Cycle, drink beer and party your single life away. What could be better?
For other ideas, we saw a prospective groom serenading unsuspecting passers-by and a future bride wearing the most hideous wig. Celebrate your last days of bachelorhood in Madrid, or if you're more of a people-watcher like me, be fascinated by the bustling city and its fun-loving inhabitants.
12. Travel to somewhere else!

Madrid may be your starting point, but don't just stop at Madrid! There's so much to see in Spain that you're missing out if you're only hitting up one city. Central Spain is so full of history that it's a crime to miss it – we went there and fell head over heels in love.


It helps that the train station is an architectural wonder. The Madrid Atocha train station has been serving tourists like yourself since 1851 and it's still magnificent. As you take the escalator down to the train platforms, try resisting the urge to take a picture of the domed interior. It's an attraction on its own.
Take a train to Barcelona, Valencia, Seville or wherever your heart leads you. Spain will welcome you with open arms.
Rise above the rest with Qatar Airways
A350s are A+. Business class is just an added bonus. There's no denying that Qatar Airways' flight experience is stellar, and it's even better now thanks to their new fleet of A350 jets ferrying people from Singapore to Doha.


I had the pleasure of taking business class and I was thoroughly pampered every step of the way. Flatbeds, noise-cancelling headphones and excellent in-flight service were the cherries on top of my amazing Spain adventure.
If you're not taking business class, no worries because everything is even more smooth-sailing with the A350's innovative technology.


Photo courtesy of Qatar Airways.
From Singapore, Qatar Airways has three daily flights to the state-of-the-art Hamad International Airport in Doha, Qatar. Singapore-based passengers can then connect seamlessly to destinations in Europe, Americas, Africa and beyond.
Qatar Airways currently flies double-daily from Doha to Barcelona and Madrid in Spain. Check out their latest fares and flight schedules on their website here.
Mad about Madrid
You're mad if you're not convinced that Madrid is the place to be. It's so culturally rich that you can walk aimlessly around the city centre and bump into all the important monuments. The city is beautiful – futuristic architecture meshes seamlessly with Renaissance-era buildings to create a diverse city that is modern, but retains its tradition.
As I walked around the city, I could not help but be awed by the architecture all around me. At first glance, Madrid seems like it's a city full of imposing old buildings, but look closer and you will discover that every building has a story, a history.
When in Spain, do as the Spanish do. Shed your tourist perspective and plunge into the Spanish way of life. Instead of trying to rush around Madrid and seeing all the famous sights, spend some time walking around the city and taking in the atmosphere. Happy travelling!
---
This post is brought to you by Qatar Airways and the Spain Tourism Board.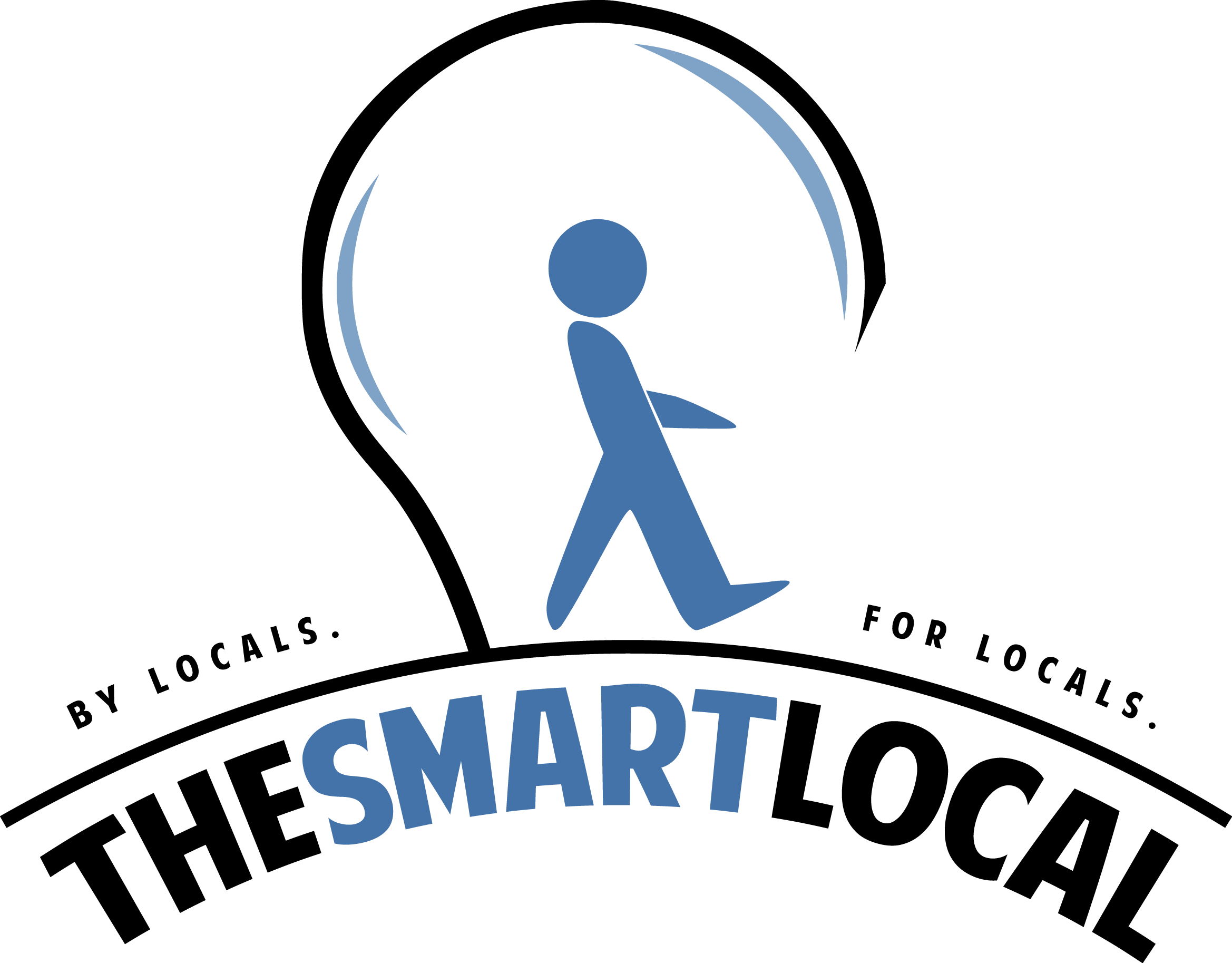 Drop us your email so you won't miss the latest news.