A Beautiful Mess
I visited India 7 years ago and I still remember it so vividly. The raw beauty of its dilapidated housing juxtaposed with the glistening structures of Western modernity, chaotic traffic situations and bustling marketplaces, and most of all its people, warm and hospitable beyond description. Lucknow was all of that and more.
If you've never been to India before, Lucknow is a good place to start. The capital of Uttar Pradesh is one of India's fastest growing cities and known for its culture and commerce. Remnants of the British Raj meet proud Mughal tradition in a syncretic mix of religion and culture – the best products of which are found right here in this city.
A good travel route to take when visiting Lucknow is to add Agra into your itinerary as well. Accessible by train or by bus, the historic city is home to two of India's most precious jewels and UNESCO World Heritage sites – the Taj Mahal and the Agra Fort.
Before you read on, catch a glimpse of the beauty of Lucknow and Agra in this video we filmed while we were there.
LUCKNOW
1. Marvel at the Bara Imambara, a building made with natural gum
Lucknow's pride and joy the Bara Imambara is an imposing sandstone building built entirely out of organic material and put together with natural gum. It took 11 years to complete and is the biggest imambara or religious meeting place for Shia Muslims.
Walking down the path en route to the main building, one can fully appreciate the beauty of the Imambara as a whole. From the pathway to the surrounding greens and the building itself, everything fit and came together as one scenic whole.
The Bara Imambara is home to the world's largest unsupported dome standing at a whopping 50ft high. Besides this architectural wonder, the Bara Imambara also holds a secret – a hidden maze spanning 489 identical doorways that is definitely not for the faint-hearted.
The secret foundations holding the roof in place are the walls of the hidden labyrinth in the rafters of the dome that help to distribute and support its weight. The sheer size and expanse of the maze alone makes it difficult for seasoned guides to find their way out, let alone first time visitors. Different pathways lead to different destinations like a hidden courtyard or even a possible fall to your death, so watch out and always go in with a guide!
2. Sample limited edition street food at Chowk Bazaar
If you're in Lucknow during the winter months of October to December, you cannot leave without trying one of these. The cold is essential in the making of makhan malai – a popular mousse-like dessert only available in the Lucknowi Winter time. A combination of milk, sugar and butter is left out in the cold in a clay pot overnight, which then transforms into this favourite snack in the morning.
This light frothy snack sits like a cloud in your mouth and leaves the faint taste of vanilla and butter on your tongue. The pistachio slivers and almonds help to add a bit of texture, but the makhan malai was divine on its own.
This dessert is also served in the form of a smooth, concentrated drink topped with a dollop of the makhan malai cream. Expect to pay about INR20 (SGD0.40) for a bowl of these sweet treats and slightly more if you wish to bring a tub of it home.
3. No matter how dodgy the stall might look, always have the chai
Served in tiny cups not much bigger than a shot glass, the chai here in Lucknow is freshly brewed for each order and served piping hot. Sweet, bold and with a hint of ginger spiciness, this little cup of heaven had me clamouring for it at every stop point.
Fresh milk is poured into a pot of boiling tea water infused with spices like cardamom, fennel, cloves and cinnamon. Though normally served in paper cups, if you're lucky you'll get to enjoy yours in a little clay cup like we did.
After you're done sipping your chai, simply throw the cup onto the ground and let Mother Nature do the rest.
Yes, this stall was practically in the middle of nowhere, there were flies all around and we didn't know where the water came from, but it is in places like this that the best experiences in India are had.
4. Order the strangest sounding item on the menu
Forget about the Indian food you think you know. Indian cooking involves a delicate balance of spices and heat and every element served at a meal is designed to complement each other and amplify your Indian dining experience.
Instead of your usual butter chicken, opt for something a little different like handi chicken – chicken served in a spicy gravy that was so delicious even those who couldn't take spicy food couldn't stop spooning the gravy into their mouth.
Even the ubiquitous tandoori chicken tastes drastically different from those we get back home. Served straight from the tandoor or a traditional Indian clay oven together with a few pieces of naan; I've never had a more satisfying meal.
Paratha is another interesting Indian bread that is rarely available in Singapore. Not to be confused with the local prata, paratha is more like a stuffed naan. Do try an aloo paratha with a delicious masala potato stuffing or the lachccha paratha with its light and fluffy layers.
For your beverage, do try the lassi – an iconic yogurt-based drink served in salty and sweet variations that is not delicious but also reportedly good for your health and digestion!
5. Run the shopping marathon at Bhagwat Das & Sons
No trip to Lucknow is complete without first stopping by one of the oldest retailers of Lucknowi chikan apparel. Chikan (sometimes spelt as chicken) is a traditional method of embroidery native to Lucknow. These pieces are painstakingly hand-sewn and require numerous hours, sometimes even weeks to complete.
The first thing that hits you is the sheer number of pieces lining the walls and in huge piles on the platform in front. You'll barely have enough time to soak up your surroundings before you're ushered into one of the benches in front of the shelves with piece after piece of chikan fabric laid out in front of you. The ex-retailer in me is cringing at the thought of them having to fold all of it again after we're done!
Chai is served in little cups to keep us happy while we peruse the multitude of different fabrics and designs in front of us. The trick to Indian-style shopping is to be patient and take your time. Don't be afraid to ask them for more designs if you don't like the ones you see. I know the Singaporean in all of us will feel paiseh doing so but when in India, do what the locals do!
The traditional Lucknowi attire consists of a blouse or kurta with a petticoat, as well as a pair of pants ruched at the ankles called a churidar. Depending on the level of workmanship, expect to pay approximately SGD80.00 for a full set (with alteration done on the spot), which is really a steal considering the beautiful embroidery on each piece!
Finally, don't be afraid to bargain especially if you're making large purchases. Shopping in India can be quite an overwhelming process but be adventurous and enjoy an experience you probably won't get anywhere in Singapore.
Address: 1st Floor, Kusum Deep, Chowk, Lucknow-3
6. Have a meal from Lucknow's most famous kebab parlour
In India, you know a place is legit when you see the faces of famous Bollywood stars lining the walls. Tunday Kababi offers some of Lucknow's most popular Awadhi cuisine unique to the region including melt-in-your-mouth kebabs and biryani.
The kebabs here were phenomenal and come in two varieties: goat meat or lamb meat. Both were equally as tasty but if you're not a fan of the gamey aftertaste of certain red meats, opt for the lamb variety instead.
Other than their kebabs, the tandoori chicken was also delicious, albeit quite spicy so it's not suitable for everyone. That being said though you can order the biryani which comes served with a side of yogurt which helps to dissipate the throbbing heat in your mouth.
The kebabs were served with a different version of your typical naan. These are called sheermals and are flavoured with saffron and made with warm milk slightly sweetened with sugar. They were definitely not as sweet as I thought they'd be, but I could definitely taste a hint of saffron.
We were lucky enough to have our picture taken with the owner of the restaurant before we left! Who knows, the next time we visit our picture might just be up there together with the rest of the Bollywood stars!
Address: 158, Naaz Cinema Road, Near M.U. Easting Point, Aminabad, Lucknow, Uttar Pradesh 226018
AGRA
7. Vent your frustrations on a SGD500 piece of marble at Kalakriti
Kalakriti is an all-in-one retail centre with anything from marble tables to sarees, and even a theatre! The mall is family-run and most famous for its intricate marble pieces – a trade unique to Agra.
We weren't allowed to take pictures of the completed marble works inside the building, but they were all stunning. The staff at Kalakriti will even help to package and FedEx your purchases on your behalf to save you the logistical hassle.
Here marble smiths painstakingly shape each marble piece by hand using the wheel pictured here. This is the exact same traditional method used in the building of the Taj Mahal.
When showing us the completed pieces, the guide sat us around a table and did the unthinkable. First, he poured half a bottle of coke onto a beautiful marble table, then proceeded to pick it up and then slam it down with considerable force back onto its pedestal. He must have seen our horrified expressions because he quickly followed up with a "It's okay! High quality marble!".
Thereafter we were invited to manhandle the marble (to a reasonable degree of course). Some people took him too seriously and I witnessed one of the patrons next to me enthusiastically testing the marble's durability. Thankfully, no marble slabs were harmed in the process.
You can even catch a live play here at Kalakriti depicting the love story that inspired the building of the Taj Mahal. While the dialogue from Mohabbat The Taj Live Show is in the ancient language of Urdu, guests are provided with headsets from which they can listen in in up to 10 different languages. You will also have the chance to feast your eyes upon the largest marble replica of the Taj Mahal in the world.
There are two timeslots daily with each show lasting an approximate 80mins. Do check out their website for more information and bookings.
Address: 41/142, A/1 VIP Road to Taj Mahal, Fatehabad Road, Agra 282001, Uttar Pradesh
Website: http://kalakritionline.com/home.html
8. Risk having your mouth sealed together with sweet treats from Panchhi
Indian sweets are so sweet and overwhelming sampling one is an experience in itself. Often the selections are so diverse and the variations so plentiful you never know what you're in for until you taste it.
An unassuming little store in the middle of the highway, one would never guess this was one of  Agra's most traditional sweet shops.
Sweets are a very big part of Indian culture and can be seen at weddings, engagement parties, festivals, birthdays and celebrations of all sorts.
The gastronomically adventurous should definitely try the Paan Petha, modelled after the actual paan which is essentially coconut, rose petals, sugar and other spices wrapped up in a sweet betel leaf and chewed on as a snack.
My first bite was overwhelming to say the least – it tasted like a bag of potpourri had just exploded in my mouth. Yet, as soon as the flowery taste hit it disappeared and the flavours soon eased into comforting mint and coconut. Unusual and refreshing, the original paan is often said to aid in digestion or consumed as an appetizer.
The shopkeepers are always more than happy to let you sample the rest of the sweets, so don't be shy! Panchhi is also famous for their nakheen (a crispy snack consisting of a mix of nuts and crackers) and gajak (a biscuit made predominantly of nuts and/or sesame). Most of the sweets go for a very affordable INR200 (SGD4.00) a box.
Website: http://www.panchhipetha.com/
9. Visit one of the wonders of the world
Words really elude me when it comes to describing the Taj Mahal. There's just no way to justify how I felt standing before the sheer sight of this majestic monument – a testament to a love so profound it had to be expressed in a structure of this scale, back when modern technology was still very much a thing of the future.
The Taj Mahal is beautiful whatever the season, but my favourite is the Taj Mahal early in the morning, when the entire compound is shrouded in a faint golden blanket of mist. The resulting sight is something so ethereal you can never find in pictures or movies.
The Taj Mahal is all about symmetry and it is visible everywhere you go. Archways, pillars and ornate walls – everything was executed to perfection; the way the late Shah Jahan wanted to remember his beloved wife by.
The marble used in the building of the Taj Mahal is top grade white marble that is translucent, not opaque, yet also tremendously durable. Inscriptions from the Qu'ran and ornate flowers adorn the entrance to the tomb, all of which were painstakingly carved and inlaid by hand over the course of 22 years.
Here you can see the detail of the marble carvings and decor that surround the entire building. I've visited the Taj Mahal 7 years before but even now I was absolutely floored.
Do note that stringent checks are carried out at all 4 entrances of the Taj Mahal so do travel light when visiting. Food and tripod stands are not allowed so be sure not to have those with you to make the most of your experience at one of the world's greatest wonders.
Ticket Prices: INR750 (Foreigners) | INR20 (Local Residents) | All children under the age of 15 enter for free
10. Feed friendly squirrels at The Agra Fort
Yet another site of great historical significance, the Agra Fort is also another must-visit site in Agra. After his son took over the throne, Shah Jahan was confined in the Agra Fort until his death, where he supposedly passed away in the Muasamman Burj – a marble tower overlooking the Taj Mahal.
Only about 20% of the entire walled city is open to the public today as the Agra Fort is in fact a base currently used by the Indian military.
Apart from the red exterior, the inner compound of the Agra Fort is predominantly made up of white marble. The picturesque interior is reminiscent of the splendour of the Mughal court back in the day and you can just imagine how a day in the life of Shah Jahan would have been like.
Tons of friendly (and very greedy) squirrels roam the premises and are all too happy to come to you if you have some food in your hands! It's not like all of us carry bread crumbs wherever we go, but friendly locals will offer you some for a INR20 (SGD0.40) tip.
The squirrels make for the perfect photo opportunity and are more than happy to get up close and personal with you. I can think of few other places where squirrels are so used to humans, so do be sure to give this a try when you're visiting!
11. Crash an Indian wedding and get owned in a dance battle
If you've never seen an Indian wedding (watch more Bollywood!) the sheer scale and extravagance of it all will leave your jaw on the floor. Some locals can spend up to tens and thousands of US dollars on a full brass band, food, location and festivities across days and even states.
As luck would have it, our bus happened to pass by an Indian wedding procession in full swing, and our guide practically invited us to join in. No prizes for guessing who the first one out the door was.
I think the groom (pictured here) was a tad taken aback when a busload of strange people disembarked and proceeded to crash his party, but according to our guide it's actually pretty common for other randoms to crash someone else's nuptial festivities.
When it comes to celebrations, nobody does it better than the people of India! Dancing alongside the locals and having our behinds kicked by their mad dancing skills was truly one of the most jubilant experiences I've ever had in my life. I love how we were practically welcomed with open arms by the gracious merrymakers to share in their joy and I cannot think of a better way to end the night.
Find yourself in Lucknow
My last trip to India imbued a deep sense of respect and love for the people of India and this trip served to entrench that even further. Every nook and cranny promises a new experience of self-discovery. I found myself stepping outside of my comfort zone on so many occasions to embrace life the way the people of Lucknow know it to be.
I discovered the meaning of the human spirit here in Lucknow and I would definitely encourage everyone to make a trip to India to experience it for themselves.
Be one of the first to fly to Lucknow with Scoot today!
It was such a treat for us to see the Scoot staff dressed up in festive Indian attire to commemorate this inaugural flight. There were even Indian cultural song and dance and photobooth props at the gate which contributed to the glorious celebratory mood.
Even in the air the festivities continued with a lucky draw! Seat numbers were called out and prizes from model airplanes to Scoot vouchers were handed out to the lucky winners. Upon landing, we received a spectacular water cannon welcome as the aircraft pulled into the gate.
It was truly a festive atmosphere throughout the journey from Singapore to Lucknow and a big part of it was all due to the enthusiasm and positivity of the Scoot staff that truly contributed to making this inaugural flight such a memorable one.
Photo courtesy of Scoot
Scoot's recently launched Singapore-Lucknow route as of 3 Dec officially makes it the only carrier to operate direct flights between the two countries. Flights operate on a weekly basis on Tuesdays, Thursdays and Sundays. This brings the total number of Scoot services to India to 44 each week. Tickets to Lucknow are priced at just $256 (at time of publication)!
---
This post was brought to you by Scoot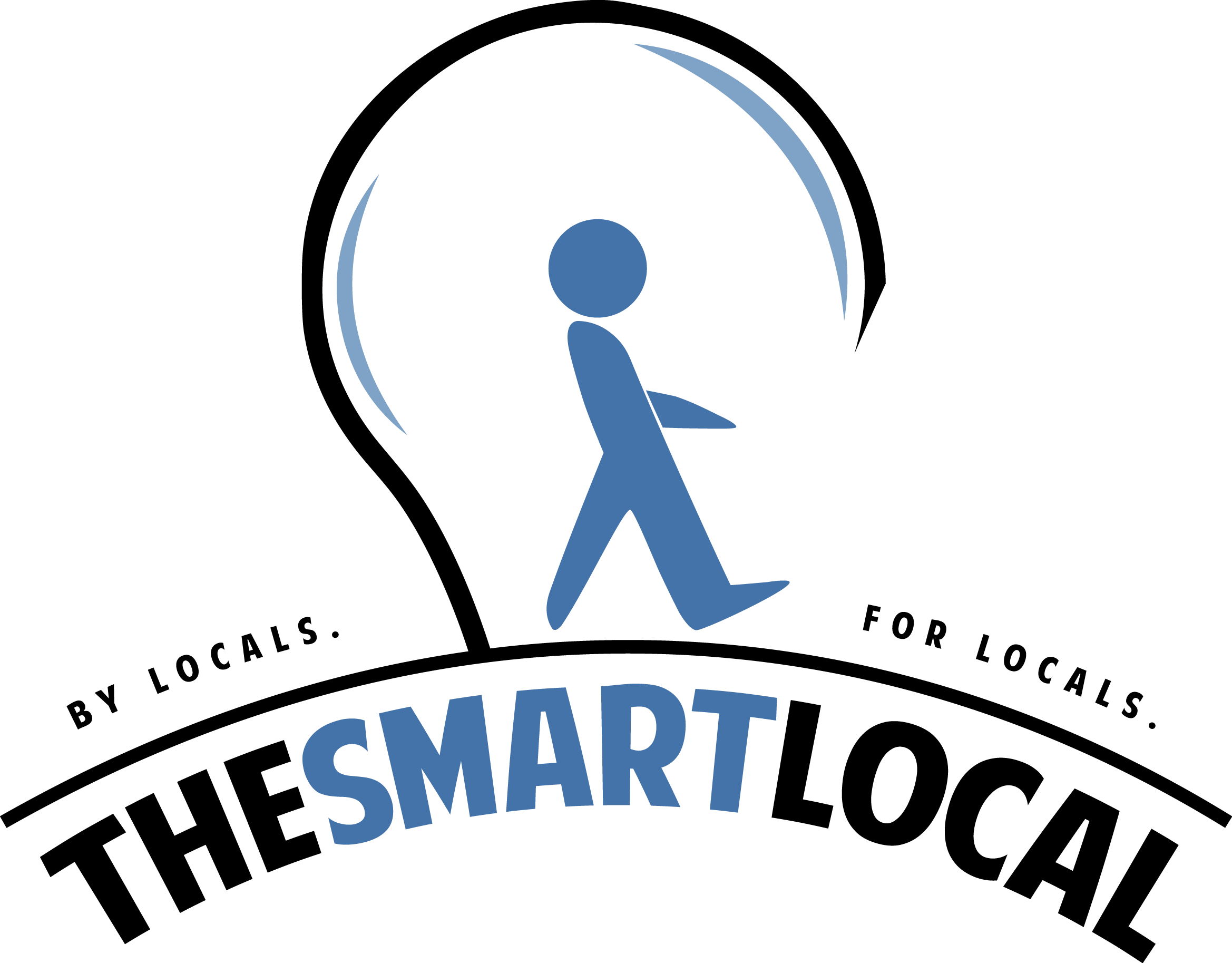 Drop us your email so you won't miss the latest news.