A family staycation in Village Hotel Katong

With this sequel to my first staycation write-up on Village Hotel Changi, I've come to an important conclusion – never underestimate what a staycation can offer.
For me, a sojourn to the East Coast would usually just be lunch or dinner at one of my favourite food joints, and perhaps a quick jaunt for some desserts. Visiting this side of town has opened my eyes to the wonders of the East.
Here's some advice for a great staycation – go early, soak in the atmosphere and have a great time!
About Village Hotel Katong

The hotel facade, as seen from Marine Parade Road.
Formerly The Paramount Hotel, Village Hotel Katong was renamed East Village Hotel after being acquired by the Far East Organisation in late 2012, before being changed to its current name.
The hotel has 229 smoke-free rooms that cater to both business and leisure travellers. It is one of a few hotels in east Singapore that's a mere 20-minute drive to Changi Airport, the Central Business District (CBD) and Orchard Road!
The hotel is also part of a mixed development with a shopping mall that offers restaurants, cafes, education and enrichment services, beauty and wellness salons, and much more. Their anchor tenant is NTUC FairPrice Finest.
The hotel lobby and reception area at level 2.
The reception's chic and sleek decor has guests relaxed the moment they cross the threshold, with a nostalgic theme that reflects the Peranakan heritage of the Joo Chiat and Katong neighbourhood.
Checking in was quick and fuss-free. We arrived about 2 hours early, so our room wasn't ready yet. The friendly front-of-house staff directed the porter to transfer our luggage to our assigned room, which was ready when we returned from lunch.
The room amenities
Our 44m2family room was spacious and came with two queen-sized beds. The decor was described on the hotel website as "warm fuchsia Peranakan colour on a backdrop of grey motifs."
Might I add that the beds and the linens were really comfortable and my wife fell asleep for almost an hour upon checking in? It goes without saying that guests can expect to sleep soundly!
The room also came with complimentary Wi-Fi and a lovely wall-mounted 47-inch LED for our daily TV fix. Hair dryer, ironing kits, iPod charger, in-room safe, bathrobes, weighing scale, coffee and tea amenities – it was all that we could have asked for.


The bathroom, while not spacious, featured elegant Peranakan motifs and the usual complimentary toiletries. The toothpaste that comes with the individually wrapped soft-bristled toothbrush is branded, not the generic, powdery clay typical of other hotels!

The bathroom doesn't have a bathtub, but the lovely rain shower will get you clean and probably save water too. The water pressure is great and the temperature's consistent, so young children are able to operate it unsupervised.

A panoramic day shot of the East Coast from our room on the 12th floor. Not quite the million dollar view, but it's still nice to see the city skyline, with the conserved buildings in the foreground.
Can you spot the Sports Hub in the distance? The full view was obscured by a high-rise apartment just beside the hotel, it's still nice to have a balcony.
Village Hotel Katong facilities
The hotel swimming pool on level 4.
This little round pool is surrounded by a timbre deck with poolside parasols and lounges. There are also flotation devices and water toys for children. The pool is small but has a shallow end of 1.2m and an impressive 1.8m deep end.

I had a fun time taking pictures of my family underwater. The pool may be small, but it's good fun.

I asked my wife and children, "What's the best pose you can show to express your feelings at the moment?" Here it is! They loved the pool.
It's also nice to know that there's a qymnasium next to the pool, should you prefer to sweat it out at the track mills or weight station.

We were served breakfast at the Katong Kitchen, the hotel's main dining venue. It's a 101-seat eatery featuring Nyonya, Macanese, Asian, Local Chinese and Western cuisine. Guests will also enjoy its daily buffet lunch and dinner.

The breakfast lines are truly delectable. The buffet spread isn't huge, but most guests will not find fault with the quality of dishes offered. The dishes are kept warm with induction hot plates, not canned heating appliances.

For me, a simple bowl of porridge with a multitude of add-ons – salted egg yolk, preserved mustard leaves, century eggs – will suffice as comfort food.
Things to do around the hotel
The food trail at Katong

Village Hotel Katong is a stone's throw from the Joo Chiat and Katong districts. Located along the busy roads are numerous eateries of various nationalities, Nyonya curio shops and museums – the list goes on. You are only limited by how much your stomach can handle.
The Katong area takes on a nice glow come nightfall. You will be spoilt for choice as the smell of delicious cooking wafts through the evening skies. The 5-foot walkways can get a little cramped, but I can't imagine a deserted Katong – that would be dreary.
Here's a shot of a quaint retro eatery at Joo Chiat Road. It is said that a shop that succeeds in Katong can make it anywhere in Singapore, as the local residents are a focused group.
Other than the famous Katong Laksa, don't miss the chance to try a refreshing bowl of Chendol. There are many places selling this lovely iced dessert, but I brought my family to Sinpopo Brand at 458 Joo Chiat Road. The menu items are somewhat pricey, but you pay for the ambience in this quirky 1950s diner.

I ordered another item described as Ais Bor, a shaved ice ball sweetened with sugar syrup on the outside. Inside the iceball are red bean paste, sweet corns, jelly and attap seeds, much like ice kachang. I just had to show my daughters before this dessert disappears forever.
What's Katong without Nyonya bak chang (rice dumpling)? At Kim Choo Kueh Chang, you will find anything Peranakan, from snacks and prepared pastes to sarong kebaya. It's a hub for anything Nyonya. You'll love the two shops, which are located side by side at 60/62 Joo Chiat Place.
I call these the "labour of love" sandals. Only with patience, passion and love can such a work of art be crafted.
Many of us have eaten popiah at one time or another. But how about making the popiah skins ? There are very few traditional popiah skin making shops in Singapore, so if you're ever at Joo Chiat Road, do pop by Kway Guan Huat.
Be warned – although the shop website states popiah making daily "showtimes" 8.30am to 11am, I was left disappointed when I visited the shop at about 10am on Sunday, only to be told that the skin makers were out on delivery.
I suggest calling them in advance to make sure, as the nondescript shop is just a 20-minute walk from the hotel.

The famous 328 Katong Laksa. I once asked my friends, "what's Katong without Katong Laksa?" The answer came in short and sharp – "Katong Laksa has franchises islandwide, no big deal."
But I beg to differ. I always find the mental satisfaction of dining on the delicious dish at its "epicentre" that much more satisfying. Add some otak to spice up the dish while you are at it.
My family was too engrossed with their laksa to bother posing for me – it's that good.
We ended our culinary adventure with a sweet treat at Fanny Ice Cream, a true gem found at 99 East Coast Road. The chain is a French-inspired Vietnamese dessert chain and is famous in Vietnam. The pictures in their menu send any sweet tooth's heart a-flutter.
My daughter had a chocolate brownie topped with vanilla ice cream – heavenly.
My wife opted for the waffles with sour apple cream. Truly the perfect end to a food trail!
The conserved buildings trail

There's something romantic about a stroll along tiled walkways from a bygone era.
For lovers of old buildings, the stroll at Koon Seng Road is a literal walk down memory lane. If the tiles could sing, they'd play a song from a worn-out turntable phonograph. It's almost like being transported to Malacca.

Don't let the exterior deceive you – the interiors are very spacious and can be ultra-modern in some renovated units. The exterior facades have been designated conservation status by the Urban Redevelopment Authority, and no alteration is allowed.
Quad-cycling at East Coast Park

As part of the family room staycation package, the hotel includes a 1 hour quad-cycle valued at $32. There's a free hourly bus shuttle from the hotel to the Big Splash at East Coast Park, where you can enjoy another hour of family bonding.
I would really recommend going during the cooler hours of the day. The return shuttle is available hourly from Big Splash.
The quad-cycle is relatively slow-paced but requires you to be in good health – it's similar to a treadmill exercise, except you're huffing and puffing in the tropical sun. Stay hydrated before and after the session.
Verdict
Staycations are especially suitable for couples or families looking for a quick weekend getaway, to rejuvenate themselves when they might be unable to go for longer holidays overseas.
Ironically, it might just be the perfect antidote to alleviate the after-effects of a super long holiday and avoid incurring further expenses. The reasons vary but the objective is still the same – that is, to have fun.
The staycation at Village Hotel Katong reinforced my belief that in order to have a great time, one must stay at a good hotel.
Address: 25 Marine Parade S449536
Contact: 6344 2200
Official Website: http://www.stayfareast.com
Latest Staycation Offers
Staycation Package at S$175++ i

ncludes:
Accommodation for 2 in Superior Room

Breakfast for 2 at Katong Kitchen (Halal)

Complimentary WiFi access

Urban Inline's 2 hours inline skates rental for 2 at Playground @ Big Splash
Family Staycation Package at S$295++ includes:
Accommodation for 4 in Family Room

Breakfast for 4 at Katong Kitchen (Halal)

Complimentary WiFi access

Choose from one of these 3 activities at Playground @ Big Splash
LilliPutt Indoor Mini Golf's family package for 4

Urban Inline's 2 hours inline skates rental for 4

Integrated Recreation Centre (IRC) by Spring Gear's 1 hour QuadCycle (1 unit) rental
---
This post was brought to you by Village Hotel Katong.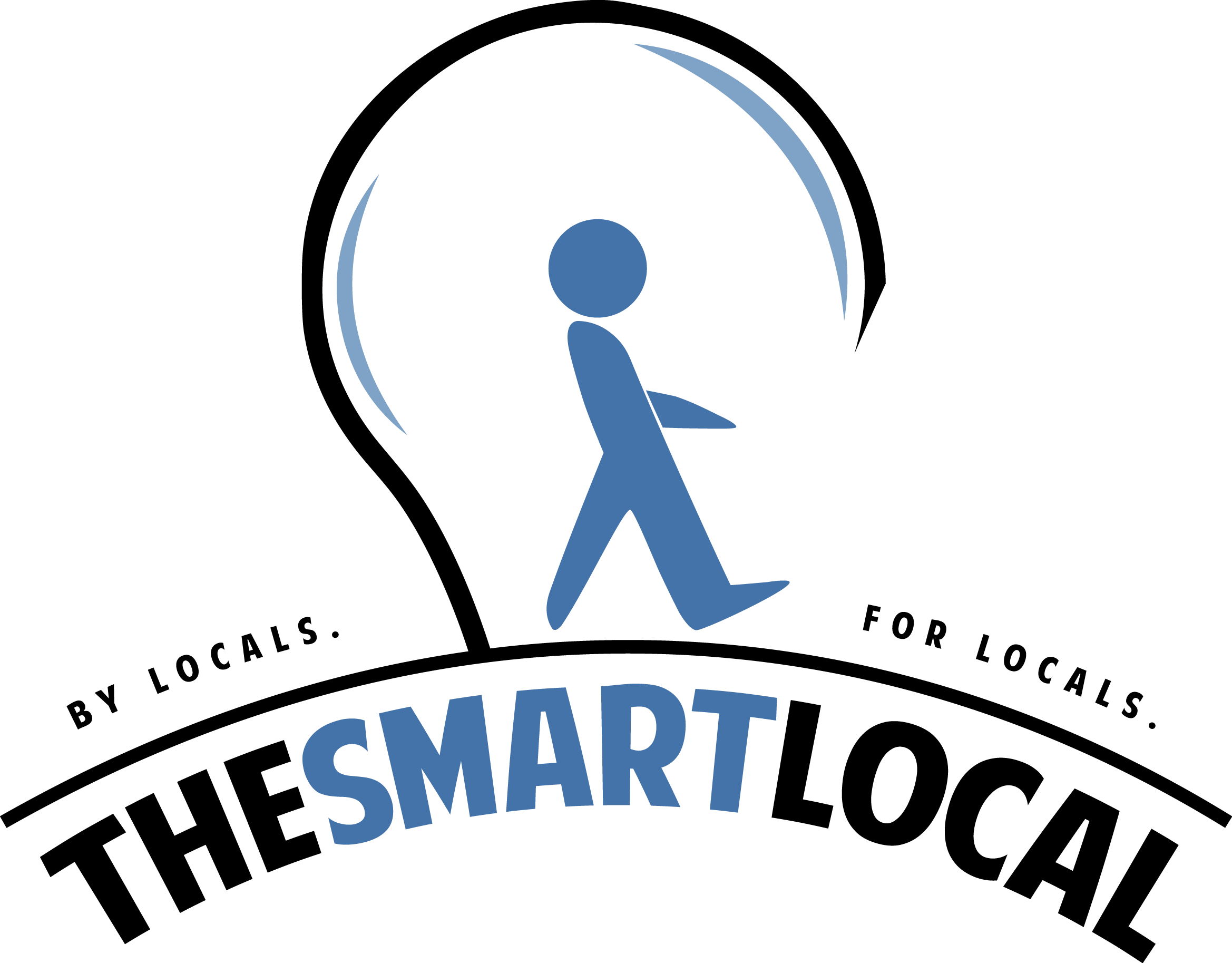 Drop us your email so you won't miss the latest news.