USA road trip itinerary from San Francisco to Las Vegas
---

Image adapted from (clockwise from top left): @ninithegood, Disneyland
As the highly-anticipated year end holiday season rolls around, you're probably busy emptying your annual leave balance for a much-needed getaway or getting a leg up on next year's travel plans. Other than the usual BKK, Japan and Korea holidays, it's time to conquer the West: the United States of America. 
Instead of cashing out on multiple plane tickets and layovers, hit crowd-favourite USA cities starting from San Francisco to Los Angeles and finally Las Vegas in one shot by embarking on a road trip adventure. From food truck hopping to a 260M skydive, here's what you can get up to along the way: 
---
– San Francisco –

---
1. Fill your IG feed with photo spots at the Museum Of Ice Cream
---

Slide into a pool of rainbow sprinkles!
Image credit: @ninithegood
Nothing like the art galleries and museums in Singapore, the Museum Of Ice Cream is a playground with 10 exhibition rooms for kids and adults alike. Their colourful Sprinkle Pool is a classic spot, where you're warmly welcome to roll about to take boomerangs for the 'gram. Psst, it's the perfect opportunity to sneak up on your friends and throw a fistful of sprinkles at them too!

Take a pic with your squad at The Gummy Garden
Their themes are frequently switched up to introduce creative new concepts that'll serve your IG feed well, so come in your best outfits.
To cool down from all the laughter you're bound to have, get your ice cream fix with 7 guilty flavours like Churros, Peanut Butter and Malted Chocolate. Take the usual Vanilla and Chocolate flavours up a notch with a pint of Cone Zone, which comes with gooey fudge and sugary cone pieces covered in chocolate sauce.
Address: 1 Grant Ave, San Francisco, CA 94108, USA
---
2. Make friends with sea lions at PIER 39
---

Sea lions soaking in the sun on K-Dock
Image credit: PIER 39
Save yourself the trouble of admission fees and a journey to the zoo by catching sea lions in their natural habitat right at PIER 39. Known for their intelligence and playfulness, they're usually spotted splashing in the water or sunbathing without a care in the world on K-Dock. 
Grab San Fran's specialty of a warm sourdough bread bowl filled with clam chowder as you admire the sea lions from the pier. You'll also get to take in stunning views of postcard-worthy landmarks like Alcatraz, Angel Island, Golden Gate and Bay Bridges from afar.
Address: The Embarcadero, San Francisco, CA 94133, USA
---
3. Scare yourself silly at the San Francisco Dungeon 
---

Image credit: The San Francisco Dungeon
Instead of going on the Alcatraz Island tour like most tourists do, experience and live it out for yourself at The San Francisco Dungeon. Featuring tons of spooky special effects and 360-degree bumpy rides, this dungeon is certainly not for the faint-hearted. 

Image credit: The San Francisco Dungeon
Go through 9 themed shows as you grab onto your friends; it'll be hard to remember it's all just an act with the convincing actors and storylines based on real events of the prison's past.
Address: 145 Jefferson St Suite 600, San Francisco, CA 94133, USA
---
4. Check out a rainbow mural from the 80s at Balmy Alley
---
Artsy folks will not want to miss out on the ever-changing collection of murals at Balmy Alley. Created by various artists from all walks of life, each mural aptly showcases the world we live in since the 80s.

Culture Contains the Seed of Resistance
Image credit: @hayeong0328
Amongst the lot of photo ops here, a popular artwork at Balmy Alley is Culture Contains the Seed of Resistance that illustrates a slew of music tunes and fruits in colours of the rainbow. Before snapping a pic, take a closer look at the painted lyrics to learn about the struggles for freedom and love in our society. 

Image credit: @rlunavasquez
While there are guided tours for those who want an in-depth look at each mural, feel free to embark on this cultural experience with your friends or family at your own pace by foot or bicycle.

There are tons of wall art in the area. Take your time to explore each of them.
Image credit: Spinlister
Address: 50 Balmy St, San Francisco, CA 94110, USA
---
– L.A. – 
---
5. Join the Force at Disneyland Park's new Star Wars land
---

Image credit: Disneyland
Coined the happiest place on earth, Disneyland Park is a classic must-visit with its exciting attractions and activities that are based on nostalgic tales like Sleeping Beauty, as well as the latest Disney shows like Frozen.

Image credit: Disneyland
Star Wars fans have no need to travel to a galaxy far, far away to live out your dreams with the newly-introduced land Star Wars: Galaxy's Edge either. Hop aboard the Millennium Falcon and go on a thrilling smuggling mission, where you'll get to pick the role of pilot, engineer or gunner.

Customise your own lightsaber to join the Force
Image credit: Disneyland
Kids can even customise their own lightsaber to take home at Savi's Workshop, which includes using the iconic kyber crystals to light them up!
Address: 1313 Disneyland Drive, Anaheim, California 92802, USA
---
6. Go on a carnival date at Santa Monica Pier
---
Instead of having another typical date at a packed restaurant, head to Santa Monica Pier for a memorable old school one that's filled with fun carnival rides and gastronomical bites. 

Image credit: @selene_gonzalezzz_
Board a colourful ferris wheel to get a birds' eye view of the city, or enjoy the nostalgic merry-go-round for a chill afternoon. Kick things up a notch with a mini rollercoaster ride and take this chance to hold on tight to your partner! 

Burger set meal at Pier Burger
Image credit: @just_mayyy
Other than cosy retro diners like Pier Burger, get sweet treats like popular ice cream Dippin Dots, popcorn, and cotton candy as you take a stroll by the beach. End your date on a romantic note as you catch a picture-perfect sunset. 

Countdown to stunning sunrise and sunsets by the pier
Image credit: @sunrisetravelers
---
7. Stock up on healthy produce at an open-air Farmers Market
---
Trade up your weekly NTUC runs for L.A.'s most popular grocery experience at Farmers Market. Opened since 1934, this place offers a completely different vibe from the busy city, where you'll get to meet cute doggos roaming about with their owners as you shop for fresh produce like fruits, flowers and grains.

Trejo's Tacos are a must-try
Image credit: @trejostacos
You can also dig into guilty treats like Mexican fare. Amongst over 100 shops and restaurants, Trejo's Tacos is a crowd-favourite spot. The dish to order is Baja Fish, which is a beer-battered fish served with refreshing pineapple salsa and chipotle slaw on a tortilla.

There are also interesting fresh fruits like Donut Peaches
Image credit: @ina_camilla
Address: 6333 W 3rd St, Los Angeles, CA 90036, USA
---
8. Get your hands on rare fashion and food brands at The Grove
---
The Grove is a popular shopping and dining haven that features brands you can't find in our little red dot. Shopaholics can go wild at shops like their mega Nordstrom outlet, while dessert lovers can indulge in drool-worthy Halo Top variations like ice cream sandwiches that's served with cookies.

Image credit: @thegrovela
For fashionistas, get unique pieces from pop-up retails like ASTR The Label, a trendy clothing brand that offers a range of collections from classy wear to streetwear. 

Get brunch while you people watch
Image credit: @thegrovela
If the restaurants and cafes here aren't quite the immersive experience you're looking for, simply head to the park and find a spot to picnic as you soak in the sun. The best part? The weather never gets searing hot like in Singapore!
Address: 189 The Grove Drive, Los Angeles, California 90036, USA
---
9. Bite into pink tacos as you go food truck hopping
---
While we're no strangers to the hipster food truck trend, it's certainly a rare sight along the streets of Singapore. But in L.A., food trucks are aplenty and easy to spot from afar, especially the popular ones with snaking queues. 

Image credit: Prince of Venice
Prince Of Venice is one that serves fresh handmade pasta and sauce. While their extensive pasta menu changes with each season, their best seller is Tartufo (USD$20, SGD$27.25~), which comes with lux black truffles and truffle butter.
Each dish is made with local organic ingredients and top-notch imported ones from Italy.
Check out their weekly schedule here to find them.

Pink Salmon Ceviche Taco
Image credit: @jogasakiburrito
For innovative fusion dishes, hunt down Jogasaki Sushi Burrito's food truck. As its name reveals, they serve dishes that incorporate sushi ingredients in a burrito. A must-try is their Pink Salmon Ceviche Taco, which has salmon sashimi and mexican salsa, topped with ponzu and yuzu dressing – in a, get this, pink taco shell! 
You'll be able to locate them here. 
---
– Las Vegas –
---
10. Commemorate your trip with a shot at the iconic Las Vegas sign 
---

Image credit: @nika.popa
As the sign reads: Welcome to Fabulous Las Vegas! Before you drive off to a flurry of activities in your final road trip stop, mark the start of your Vegas adventures by snapping a pic with the iconic Las Vegas sign.

Image credit: @we_are_laura_and_marcel
Pro tip: If the queue isn't moving along, consider stopping by at night instead. Not only will there be less crowd, the sign will be lit up in different colours depending on the time of year.
Address: 5200 Las Vegas Blvd S, Las Vegas, NV 89119, USA
---
11. Dive down 260M at The Stratosphere Skyjump
---

Image credit: @richvi5n
Daredevils over 14 years old can head straight to The Stratosphere Skyjump. Known as the highest controlled jump in the world, this experience will have you diving down a whopping 260M towards a landing patch. 

Image credit: Viator
While it's open from 10AM till past midnight, the night Skyjump with city lights certainly offers a better view – if you aren't closing your eyes from the pure adrenaline!

Image credit: The STRAT Las Vegas
Address: 2000 S Las Vegas Blvd, Las Vegas, NV 89104, USA
---
12. Hunt for new closet loot at Vegas' version of Common Ground Seoul
---

Plenty of photo spots at Downtown Container Park
Image credit: @sivangavish
Made up of 200 shipping containers, Common Ground Seoul is a Korea shopping district that all shopaholics dream of visiting. Taking on a similar concept is Vegas' very own Downtown Container Park, a well-known hipster hangout and open-air shopping spot. 
Take your time to browse through the racks inside the 40 shipping containers here and you might be surprised by the amount of trendy fashion pieces available to take home! 

Big Ern's BBQ restaurant
Image credit: Downtown Container Park
Other than finding all sorts of fashion apparels here, dine at container restaurants like Big Ern's BBQ, where meat lover will find yourself salivating at dishes like Legendary Baby Back Ribs (USD$17.95, SGD$24.45~) and Beef Brisket (USD$12.95, SGD$17.64~).
Address: 707 Fremont St, Las Vegas, NV 89101, USA
---
13. Marvel at world-renowned circus acts for free
---

Image credit: @circusvegas
If you've watched Madagascar, the song Afro Circus probably still rings a bell for you. Instead of bopping to that addictive tune, catch circus acts for yourself at Circus Circus Las Vegas.
Bound to keep the whole family entertained, they have daily performances that you can check out here. 
Featuring various skilled performers at different time slots, they have acts like unicycling and foot juggling from China duo Pei Pei & Ma Yu. Alternatively, go for classic trapeze circus tricks from Flying Poemas, an Argentina circus. Best of all, they're all free!
Address: 2880 S Las Vegas Blvd, Las Vegas, NV 89109, United States
---
14. Feast in a replica studio set of Gordan Ramsay's Hell Kitchen
---

Image credit: Caesars Palace
Fans of celebrity chef Gordan Ramsay probably religiously catch up on his TV show Hell's Kitchen. Instead of watching him on-screen, get transported into a replica of his iconic studio set and dine like royalty in the 300-seater Gordan Ramsay's Hell Kitchen restaurant. 

Beef Wellington with potato puree and red wine glace
Image credit: @scar_sta
End your USA trip with a bang by ordering their signature 3-course menu (USD$80, SGD$108.98~). Get started with lux Pan Seared Scallops, and dig into the popular main course Beef Wellington. Complete your meal on a sweet note with their Sticky Toffee Pudding, which comes with Lotus biscuit-like ice cream!
Located at Caesar's Palace, this restaurant adds a unique and personalised touch by having the star himself welcome you at the door through a life-sized video. Reserve a table here to secure your spot!
Address: 3570 S Las Vegas Blvd, Las Vegas, NV 89109, USA
---
Plan your USA trip with United Airlines
---

Image credit: United Airlines
With the imminent end of the year, satisfy your wanderlust by kickstarting your plans for the ultimate USA road trip in 2020. United Airlines offers nonstop flights between Singapore and San Francisco twice daily, with flights departing from Singapore either at 10AM or 10.20PM, allowing you the flexibility to arrange and maximise your time!
Before you travel across America to San Francisco, Los Angeles and Las Vegas with this multi-city itinerary, settle your transportation for a smooth ride throughout the road trip. 
---
Car rental
---
Compare the rates of various car rental companies like Avis and Hertz online to get an overview of prices and discounts available. Upon choosing your desired car rental company, simply rent your car over the phone from 1 of the 9 rental car agencies available at San Francisco International Airport (SFO), collect your car, and set off directly from the airport. 
P.S. Check with your chosen car rental company beforehand to find out if extra charges will be incurred to drop off your car at Las Vegas' McCarran International Airport (LAS) after your road trip.
---
Getting around
---

Image credit: Google Maps
After flying in to San Fran and you're done with your SF plans, the nonstop drive to Los Angeles will take about 6 hours, followed by another 4 hours to hit Vegas towards your tail-end of the trip. Your road trip duration will differ based on your chosen pit stops and time spent at each location. 
---
Other USA destinations
---
If the combination of San Francisco, Los Angeles and Las Vegas aren't quite what you're looking for, check out other USA destinations offered by United Airlines here.
United Airlines also has exclusive fares and promotions that you can take advantage of. So mark your calendars in the coming months and make the most out of your upcoming holiday with a road trip to remember for a lifetime!
---
This post was brought to you by United Airlines.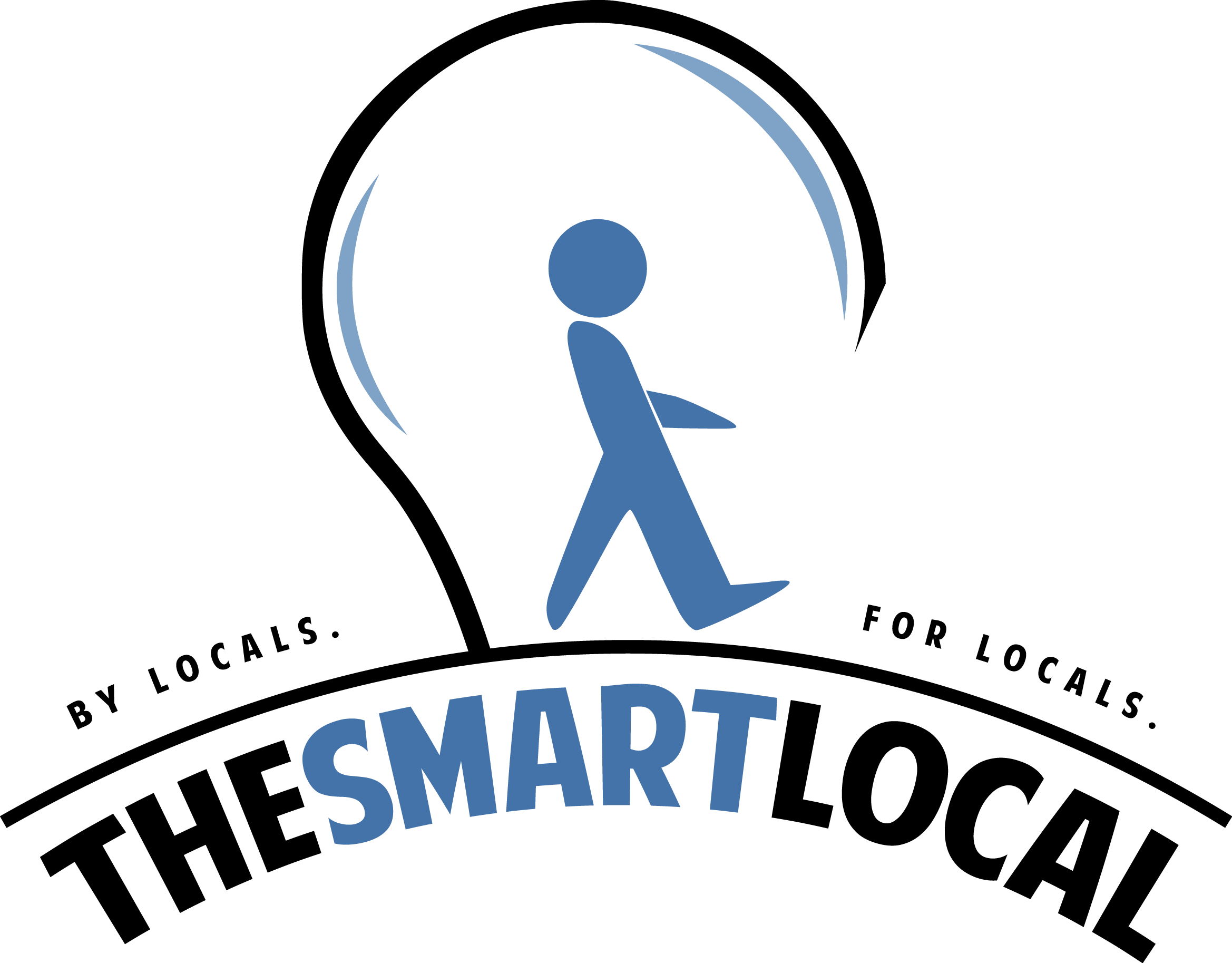 Drop us your email so you won't miss the latest news.