Singapore's unspoken rules
What do you know about the rules of visiting Singapore that you didn't learn from the mouldy pages of an outdated travel guidebook? Let this article be your new-age manual to navigating the intricacies of Singapore living.
As I chew on some good ol' gum bought specially with a prescription from the pharmacy *and as long as I don't sell it, no I will not be locked away in Changi Prison and caned for the heinous crime of wanting to have fresh breath*, here are 11 golden rules you must know before stepping upon our sunny shores!
1. Don't be the one to eat the "paiseh piece"
New entry for your word bank: Paiseh (pronounced "pie-sey")
Meaning embarrassing or shameful, this glorious term from the Chinese Hokkien dialect is thrown around from the lips of every race here in Singapore.
The "Paiseh Piece" refers to the last remaining morsel of whatever food that a group of people have been enjoying collectively. When just one last piece remains, all the seasoning-stained fingers retract from the snack box and people start to avert their eyes from the table. Everyone looks away sheepishly pretending they're not aware that someone has to pick up the last cookie, shove it in their mouth and do the walk-of-shame all the way to the trash to clear the newly-emptied packaging.
Brilliantly exemplifying the "kiasu" or "kiasee" (meaning "scared to lose" or "scared to die", respectively) mentality that we as a nation are famous for, the dedication we possess for avoiding the Paiseh Piece denotes how much we'd rather remain hungry than be perceived as greedy.
2. Change of walking pace at MRT transfer linkways
Linkways at MRT interchange stations such as Buona Vista, Dhoby Ghaut, and Paya Lebar are important. They connect commuters from one MRT line to another and, in Dhoby Ghaut's case, can even link you across three different railway routes. It's fine to take a leisurely stroll through them during off-peak periods. You can even snap an Insta-worthy picture of the murals along Bishan's transfer walkway!
We wouldn't recommend doing that at 7 in the evening though, as you are likely to be trampled by tired office workers dashing home at breakneck speed.
Even as locals, we enjoy slowly making our way through the transfer tunnels when human traffic is rather scarce. But a shuffle turns into a scuttle once throngs of commuters around you are practically breaking into a mass power-walk, so take your cue to hasten up even if you're not pressed for time!
3. Siam if you fail your MRT gantry tap twice
"Siam" is another nifty Hokkien term for your essential Singaporean vocabulary, and it means to move, dodge, or simply get out the way.
As demonstrated in the previous point, people taking the MRT take time efficiency VERY seriously. When they're rushing to clock in for work or make it in time for a final exam, a single millisecond could make the difference of whether or not this poor sap lurking behind you at the EZ-Gantry can catch the train that just arrived or has to wait for the next one that's coming in… 7 minutes.
Source EZ-Link frustration is real…
If you smack your card against the scanner any more than twice and it still fails to let you through, no biggie. Just step to your side, gather your composure and try again when it's the next person's turn in line.
As a rule of thumb, your card or ticket should be in your hand and ready for some major tapping action from a good ten steps away from the gantry or so.
4. Avoiding the reserved seat at all costs
Source The holy quartet. If your physical state is not one of the depicted, rest at your own risk.
On top of the four situational exceptions depicted in the infamous illustration, young and fit commuters should play it safe and just stand for the duration of their ride. Even when the cabin is relatively empty and there exists no "person in need" for you to give up your seat for, assume that it's "reserved" for the sheer possibility that an elderly, disabled, pregnant or travelling-with-child passenger is about to step in at the next stop. Or the one after that.
Anyyyyy time now…
5. Cease convo once you enter a lift
Much like the lovely culture observed on Japanese subways where peace is valued and passengers respect the silence by saving their conversations for another time, elevator rides in Singapore are meant to be short bursts of quiet bliss.
No matter how thrilling your friend's recount of her birthday party was or how badly you're dying to discuss the new Game Of Thrones season trailer with your gang, it can wait until the lift hits ground floor and everyone is free to walk out into fresh air.
On top of being a tad annoying to be yapping away while closed off in a tight space with strangers, you could potentially be leaking some private information during your verbal exchange. After the automated voice goes, "Doors are closing. Basement one. Going up.", the *ding ding ding ding!* should be your cue to momentarily zip it up.
6. Know which FREE things you can/cannot accept
Our love for freebies is known far and wide. Sailors write love songs of our passion toward joining hour-long queues just to snag some random complimentary knick-knacks. So when we say there are free samples you should NOT take on, you know we mean business.
Adorable aunties at the supermarket offering fried octopus balls on a plastic platter are A-Okay. What you need to keep your eyes peeled for are exorbitantly-priced skincare and beauty products enthusiastically shoved in your face as you strut down popular shopping malls in town.
Sources: (Left, Right) A definitive guide.
They rope you in by offering to give TWO free samples instead of the usual one, just for you! Oh, how special! The real kicker is that these promoters are always suspiciously attractive, yet they won't stop gushing over how beautiful YOU are! By no means should you fall for the candied words of these genetically blessed salespeople, for once they latch onto you you'll be stuck in the shop for the most intense hard-sell session you have ever known.
7. If train doors on both platforms open at the same time at the interchange, chiong
Some people are rushing to either get somewhere or get home after a long, tiring day of #Life. So what should you do when the stars align and the transfer train is there at Raffles Place/City Hall station sitting pretty, waiting for everyone to board once doors open from the other carriage on the same interchange platform? You need to make like King Julien from Madagascar and MOVE IT.
If you need a reference on the level of urgency we personally advise your physical being to be fuelled by, just take any scene from Train To Busan.
8. Always ask for "new piece" even if the display piece looks pretty darn new
This one's for all the fashionistas looking to pick up some fresh threads. From high-end boutiques down Orchard Road to dirt cheap bargain finds at Bugis Street, your style is guaranteed to look like a million bucks no matter your shopping budget.
Adapted from source
This has been done so much by locals that it's pretty much a norm, so don't feel shy (or "paiseh"!) requesting for a "new piece" instead of purchasing the garment taken off the mannequin.
In other countries, you pass the shopkeeper some cash and off you go. Not here though! Even if you did put it on your body and everything seemed fine, you simply cannot go home with anything that isn't fresh from the storeroom and kept in its pristine, 100% sealed-for-safety packaging.
There might be diseases! You can never be too sure.
9. Familiarise yourself with ATM etiquette
No waltzing up to the machine and gingerly beginning to paw your purse or pocket for the card. When there's only one person waiting before your turn, your ATM card should be ready for insertion as soon as you charge ahead. In fact, don't even text anymore, and finish your level of Candy Crush A.S.A.P. so that all eyes can be on the route to the machine!
Once you've completed your transaction, be a dear and give the turn to the poor folk waiting behind you. In an excruciatingly long queue where everyone seems to be doing all their yearly banking at one go, it's rather cruel to give false hope when you remove the card from the ATM slot… only to shove it right back for 12 more transactions.
10. Move down one seat if you're in between 2 empty seats for that couple standing in front
Leave your territorial nature at the train door because on the MRT, it is natural and expected for lone commuters to shift one or two seats to the side so that people riding in pairs do not get separated. If you have a "I was here first, why don't YOU move seats?!" mentality, feel free to claim your unofficial seat for the rest of the commute.
We're just saying, though, that you run the risk of having a couple so infatuated with one another that they can't resist reaching over your body and attempting to hold hands with you right there in the middle as an obstruction.
11. Couples on escalators, please keep to the left
Sweet love may be in the air, but couples are notorious for choking up human traffic. The rule is to stick to the left side of the escalator if you wish to stay stationary for the ascent or descent. So if it's absolutely crucial for you to stay holding your partner's hand, shuffle to the left do it in a fashion where you're standing parallel to each other.
Hogging one full panel of the escalator leads to bottle-necking on a potentially crowded transporter between levels, likely leading to a multitude of evil glances shot at you two harder than Cupid's arrow.
Rules only locals know
A vignette from the Lapis Sagu comic anthology that explores the many layers of Singaporean culture.
One man's social and cultural norms is another's man confusion. Whether you're a first-time visitor of the Little Red Dot or a returning traveller who's still a tad confused on how we roll, it's always good to arm yourself with knowledge behind our everyday life as locals.
In order to both avoid minute mishaps and make the most of each situation through tips and tricks uncovered by true-blue locals over the generations, share this with your foreigner pals to shed some light on our unique Made-In-Singapore quirks!
Regardless of where we've come from or how long we've made this vibrant Lion City our home, there's actually more that we have in common than we know! Together Apart, a crowdsourced anthology of short films presented by the Ministry of Communications and Information (MCI) demonstrates this perfectly.
Stemming from ideas that were submitted by members of the public, this trio of short films was brought to life by filmmakers Kelvin Tong, K Rajagopal and Sanif Olek. The result is a series of stories that are both light-hearted yet incredibly heartwarming.
More information on the anthology can be found here and who knows? You could rope in one of your foreigner friends for the screening. Or make it a group get-together for all your pals both local and international. It's sure to be an outing to remember!
Check the videos out here:
---
This post was brought to you by the Ministry of Communications and Information.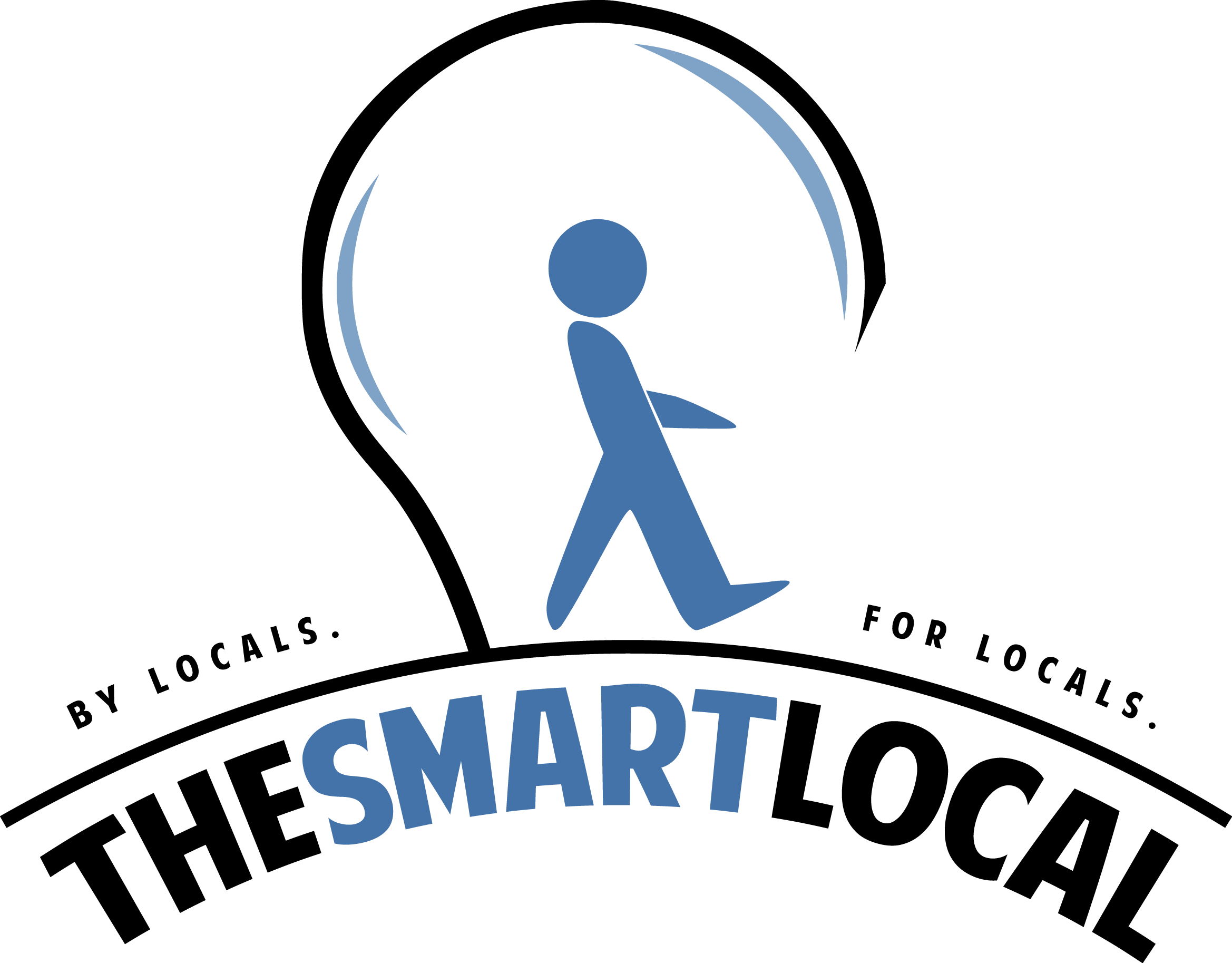 Drop us your email so you won't miss the latest news.