Unique places in Thailand you never knew existed
Despite the multitude of Thai travel articles that feature either food, party, islands, or behind-closed-door shows, this isn't one of them. We know you've seen too many of those. No pun intended, but we're going the extra mile – or light years – to prove to you there are otherworldly splendours in the Land of Smiles that require your immediate attention.
Unless your 20-year life plan is a single journey to Mars, or if most likely you won't live long enough to be a swashbuckling voyager on an interstellar cruise, here's how to emulate a galactic experience right at your doorstep! However: do take note that most of these places are so off the beaten track, that they will be difficult to find without a local. There are also several places that do not exist on Google Maps, which means you will also need private transportation and ideally a local guide as well. Otherwise, simply use a teleportation device!
1. Pray for your innocent sins at the Spaceship Temple
Source: @jeffreycwt
There's only one way to begin our interplanetary odyssey – with a first stop at a whimsical temple that seems to have been founded by an alien civilisation. As the largest temple in Thailand, Wat Phra Dhammakaya is home to the Dhammakaya movement which promotes The Reality of The True Self – whatever that might mean.
Source: @pipatandlife
This is one temple that divides opinion. On one hand, the temple has withstood accusations of fraud and embezzlement, although none of them have been validated. On the other hand, the imposing temple has received numerous international awards for architecture and promoting peace. With such tumultuous and noble-minded activities, and undisputed mysticism, this colossal structure should definitely be on your how-on-earth-did-I-not-know-about-it list.
Address: 23/2 Moo 7 Tambon Khlong Sam, Klong Luang Pathumthani 12120, Thailand. This province is located north of Bangkok.
2. Fruits are larger-than-life at Banphasawan Resort
We know you're tired of pretending you enjoy meditation and prayers while vacationing in crazy Thailand! That's why we present to you a mini planet exponentially dominated by dwellings that camouflage into fruity hotel rooms. From durian to mangosteen themed accomodation, the options are all there to enchant you.
Located at the end of a road, ruptured by a distance of 30 km from the nearest city, and surrounded by unrealistic beauty, the resort transports you to a phantasmagorical place of incredible otherworldliness. The mystery deepens even further as the uncanny location right in the middle of nowhere attracts few visitors and tourists – even locals are unaware of its whereabouts. Someone needs to call the X-Files investigators!
Address: 55 Moo 5 Sahakon Nikhom, Thong Pha Phum Ban Huai Kachae 71180, Thailand
Contact: +66 84 527 0705
Website
3. A portal to another dimension at Guardian Angel Cave
Let's get down to brass tacks! This place was definitely forged as a passage to a parallel version of Earth where whitewashed entities disguised as sonorous stalactites or oddball rock formations capture visitors at first sight.
The caves are peppered with relics and worship tokens and down at the bottom is a tiny chedi you can marvel at… or do other stuff of interest to you. If that doesn't take you over the moon – or another planet's satellite – some 292 million years old shellfish fossils might do the trick. However, you do need to brush up on your hiking skills – hit the gym Spartan-style and cut down on your favourite desserts before visiting. That's because you need to climb up about 500 metres and then master a little acrobatic crawl to reach the main hall.
Address: The caves are located in Lopburi province, about a 2/3hr drive from Bangkok. Wat Tham Erawan is right beside these caves.
4. Prepare for an epic sci-fi battle at Sam Phan Bok
Source: @witchadomm
If Hollywood selects this location for its next Batman Vs Superman – vs How-not-to-disappoint-angry-fans – then maybe, just maybe, it will not be another cinematic fiasco. So, Kal-El, if you read this… May the Force be with you – since Star Wars scored big at the bank.
Source: @courtcraite
Stretching for about 10 km between the riveting Mekong River and a grass-covered levee, the volcanic rock formations appear like alien colour-shifting craters that will make your hair stand on end. The unique nuances of grey, orange and black create some of the most abnormal vistas at dawn and dusk, which will leave you so breathless you'll feel you've been dropped off on an O2-devoid planet.
Source: @gracegodhassworn
Address: It is recommended to visit only during the dry season (December through May) when the rock formations are not underwater. They are located at Song Khon which is 75 km from Khong Chiam, along Highway 2112.
5. Stand on the edge of the world at the Three Whale-shaped Stones
Located in Thailand's newest province, Bueng Kan, Hin Sam Wan Cliffs are not for the faint hearts. From an aerial viewpoint, the gigantic formations effortlessly fading into the interminable greenery, look as if they are about to take off… sustained by an anti-gravitational force.
The tourists have already started their peregrinations in this secluded place, dicing with death and other perils so they can pride on their I-wish-I-were-there-instead-of-you Facebook posts. The forested trail that leads to the cliff is not particularly dangerous, but once you're on the edge you risk falling into the chasm… especially if you take a selfie. And totally unrelated, there are more annual deaths caused by selfies than shark attacks!
Address: Bueng Kan is a province at the border with Laos, relatively close to Udon Thani Airport. From the airport, rent a car and drive through Alor for about 200 km to Nong Khai. Along the way to Bueng Kan you can also stop at Scenic Hermit Caves and the vertigo-inducing Phu Tok temple.
6. Lose your bearings at the Blue Maze Canyon
If you happen to know how to operate a drone, this unique place also dubbed "the Grand Canyon of Ubon Ratchathani" will spoil you with stunning imagery your friends will believe it belongs to NASA secret surveillance projects.
This natural wonder, sculpted in peculiar patterns, is definitely not advertised as a tourist attraction. That's because the slippery and sandy trenches combined with deep-water basins can prove to be… somehow unfortunate to your life. The excavation was made for agricultural purposes in the nearby village and no human soul expected this zone would ever become so viral. As to why this artificial canyon sports never-before-seen nuances of blue, remains yet another mystery that we won't disclose.
Address: Nong Khon town, Muang, Ubon Ratchathani
7. A million-star view from Samet Sisterhood
This remote location defying the definition of "earthly" is one of those I-never-knew-until-I-turned-20 places from where you can marvel at our Milky Way with the naked eye. Even without the cosmic view of our galaxy, this natural wonder is so unspoilt and virgin in its magnitude that you'll have hard time believing you're still on Earth.
The best way to experience this viewpoint from Phang Na province is to rent a tent and try your luck at catching a starry night that will reward you with once-in-a-lifetime photography. Also, bring some warm clothes as this tropical region can get a bit chilly at night due to the high altitude.
Address: Samet Sisterhood Viewpoint is located in the Phang Na province, 2 hours away from Krabi or Phuket, and overlooks a picturesque bay. Although completely off the tourist map, you can rent a car to the hill and then walk about 300 metres to the top. These are the exact Google map coordinates: 8.240564, 98.449013 for the car park.
8. Defy the gravitational laws at Doi Chang Cliffs
In order to take a photo with you perched on those rugged sharp pillars you can trustfully resort to two options: the easiest way is to start taking levitation classes. As for the second option – a high dose of insanity is highly suggested.
The vertical knife-edge cliffs – which can be reached after an assiduous, acrobatic, and odds-defying trek – will put a verdant vastness right beneath your shaking knees. And as a token of appreciation for your utter lunacy, the Thai flag at the top of the cliff will keep you company. Life can never get better than this!
Address: Yod Doi Chang Pha Dan cliffs are not easy to find and you should hire a local guide from the nearby village. They are located in Muang Prae, the area around Doi Luang Chiang Dao Wildlife Sanctuary, about 10 km from the town of Chiang Dao. Chiang Mai is about 80 km away from this place. This area is one of the highest and most stunning locations in Thailand, popular for camping and hiking.
9. Escape to an abbey escaped from a video game-like scenario
This monastic structure with no place in the scheme of things is so eerily remote that you don't know whether you step back in time or sneak ahead in the future once you're there. The temple, not far from the equally enchanting Khao Sok National Park, is currently expanding with a second stupa, built with assistance and donations from villagers.
The main archway, an audacious chedi on top of an imposing entrance gate, creates an aurora-like effect when the first beams of light descend upon the temple. Many believers come here not just in search for the essence of life, but also for the divine mist inundating the ethereal backdrops when the night timidly settles in.
Address: The King's Park Abbey, 533 Moo 8, Tambon Ton Yuan Phanom, Surat Thani. The abbey is about a 2hr drive from Phuket or Krabi.
10. Become one with the nature at Kaomai Lanna Resort
Source: @aun_catclub
These unique vegetation-clad guest rooms are actually former tobacco curing barns that were left behind, when the tobacco industry started disappearing a few decades ago. If these camouflaged dwellings aren't nature-infused enough for you, then look further to the lush tropical gardens abounding with a variety of palm trees, wild orchids and giant trees.
If our intergalactic journey has already taken its toll on you and you miss Earth, then the interior of these rooms will pamper you with colonial teak wood designs or contemporary Thai style furnishing. Conveniently located between Chiang Mai and Doi Inthanon, this boutique luxury resort will undoubtedly take care of your tellurian needs. Or at least it will transform you into a super-yoga practitioner!
Source: @ishine_gape
Address: Komai Lanna Resort 1 Moo 6, Chiang Mai-Hod Rd., Ban Klang, Sun Pa Tong, Chian Mai
Contact: +66 5383 4470-5
Website
11. Marvel at the Stonehenge of Thailand
Source: @s.pal2nn
If you are one of those self-proclaimed travellers who rated England's Stonehenge in TripAdvisor's most overrated tourist attractions list, then you should have a second go at staring aimlessly at a pile of rocks. This time around, do it in Thailand!
Source: @stampxford
The 5 titanic sandstones at Mor Hin Khao, listed as one of the Seven Wonders of Thailand, are the result of millions of years of geological shifts. One of the main highlights that will free you from our terrestrial parameters is camping under a full moon. That is when the eerie rock formations are said to glow, illuminated by the uncanny power of the moon. With this level of seclusion and mysticism, there is no need for full moon parties in Bangkok or Ko Phangan.
Address: Mor Hin Khao, Phu Lan Kha National Park, Amphur Muang, Chaiyaphum province.
12. Bike your heart out at Doi Mon Jong
Source: @thailandinsider
If you were kidnapped by aliens and dropped off here, you would not know you're in a tropical country in Southeast Asia and would be very much inclined to believe Earth is nothing but a distant memory. Oh, no! This might also mean you'll miss out on the next Game of Thrones season.
Located in Omkoi Wildlife Sanctuary, one of Thailand's coldest regions at an altitude of about 2,000 metres above the sea level, this hill offers some insanely stunning mountain biking routes across its golden grasslands and unique flora. The highest point is Lion Head Mountain, towards which every traveller rushes to slow down on life. If you are the kind of person who loves staring into nothingness, well… beauty, this is where you want to be!
Source: @yak_taew
Address: Omkoi Wildlife Sanctuary, Musoe Forest Protection Unit, 131 Moo 2 Tambol Yangpiang, Amphur Omkoi, Chiang Mai 50310
13. Back to basics – and luxury – at Keemala Resort
Source: @katzulueta
We, the Earthmen, are constantly under the impression that extraterrestrial civilizations thrive on dwelling in some sort of weird organic pods. I bet they think the same about us – and they are not far off the truth!
Source: @katzulueta
That is because this wellness luxury resort in Phuket is a total doozy that features bird's nest style pods equipped with state-of-the-art pampering facilities. Some guests complained in the past about having to fight off snakes of their hotel premises, but given the steep location surrounded by incredible jungles, fighting off wild animals is part of a memorable experience. So go ahead, get sequestered and enjoy the sublime quietude!
Source: @keemalaphuket
Address: 10/88 Moo 6, Nakasud Rd., Kamala, Kathu District, Phuket, 83150, Thailand
Contact: +66 (0)76 358 777
Website
14. Filter your thoughts at Sao Din Na Noi
Source: @flulkel
Or use a camera filter! That is all it takes to hoodwink everyone that your picture was leaked from the next Star Trek film setting. The preternatural beauty of the place brims with legends and myths – a much orally circulated story is that long time ago the place used to serve as an underwater city.
Source: @koyjaiiii
But a more plausible version is that these sandstone pillars once sheltered Palaeolithic civilizations in light of archaeological findings such as axes and other hunting tools. Much of the vegetation here is restricted to growing exclusively in this place and much of it is more than 200 years old. Word of advice – try not to get lost as in that case teleportation might be the only way out from this middle-of-nowhere!
Source: @theprae
Address: It is located about 50 km from Nan city at Nan 4011 Rural Rd., Na Noi, Nan, Thailand
15. A perfectly alien-looking sphere at the Dome House
Source: @rochasdiana
OK, this tiny orange grandeur is actually a private property and a dream house with an incredible story behind it. So, you cannot just simply call and book a room. Steve Areen, a former Delta cabin crew who built this impressive structure in less than 6 months on a shoestring budget of $9,000, welcomes guests in his home on some occasions.
Source: @yaibohostyle
Right in the middle of a lush tropical setting, on a mango farm, this dome house is as eco-friendly as it gets, with a natural cooling system, bamboo taps, and grass roofs. Steve's dream is to also help other people build similar private structures. As such, you are welcome to get in touch with him. But rest assured you're going to break the bank by a hell lot more than $9,000 if you plan to build it in Singapore.
Source: @ellenicoleb
Address: North-eastern Thailand, please contact Steve Areen for further details
Contact: areenmusic@earthlink.net, +66 99 096 8191
Website
16. Escape the tropical vibe with maple leaves
Phu Kradueng National Park has the reputation of being the coldest place in Thailand where temperatures can plummet to zero degrees Celsius in the winter. That alone should make you feel you're on a different planet, given Thailand's annual average temperature.
The magical and surreal backdrop in this sparsely populated area is the route along the waterfalls to the rain forest – this is where your senses will go off the rail! Yes, Bangkok may be famous for its red-light district, but Phu Kradueng enchants intrepid explorers with red-tinted spectacles… as in shed maple leaves.
Address: Phu Kradueng National Park, Moo 1, Tambon Sri base, Loei province, 42180, Thailand
17. Enjoy a side of awesomeness at the Blue Lagoon
The insanely blue luminescence emanating from the small lagoon resembles some sort of organic energy that perplexes everyone with its beauty. Most visitors arrive here by continuing their journey from the crowded Emerald Pool in the hope of finding an oasis of tranquillity.
Source: @irene.oro
The little hike through the jungle, on a paved footpath here and there, can feel very reinvigorating as the towering vegetation offers a much-needed shade. However, you need to make sure you stay hydrated at all times as the back and forth journey snatches a few kilometres from your walking strength.
Address: Kok Thai Sub-district, Sri Mahosot District. This is about 23 km from Krabi Town, Thailand.
Places in Thailand so beautiful they look extraterrestrial
It's time to wake up from your cryosleep… or for a reality check! Although it may seem slightly daunting and unfeasible to visit all these places on a 5-day vacation, unless you posses a teleportation device, you can always come back time and again.
There are many off-the-beaten-track places in Thailand yet to be discovered, but flying regularly to full moon parties will not help that much in this regard. Go out of your comfort zone, find your inner calling in the nature, party hard when you can but always make sure you have enough stamina for the next day! Your mark on this world might be greater than you think…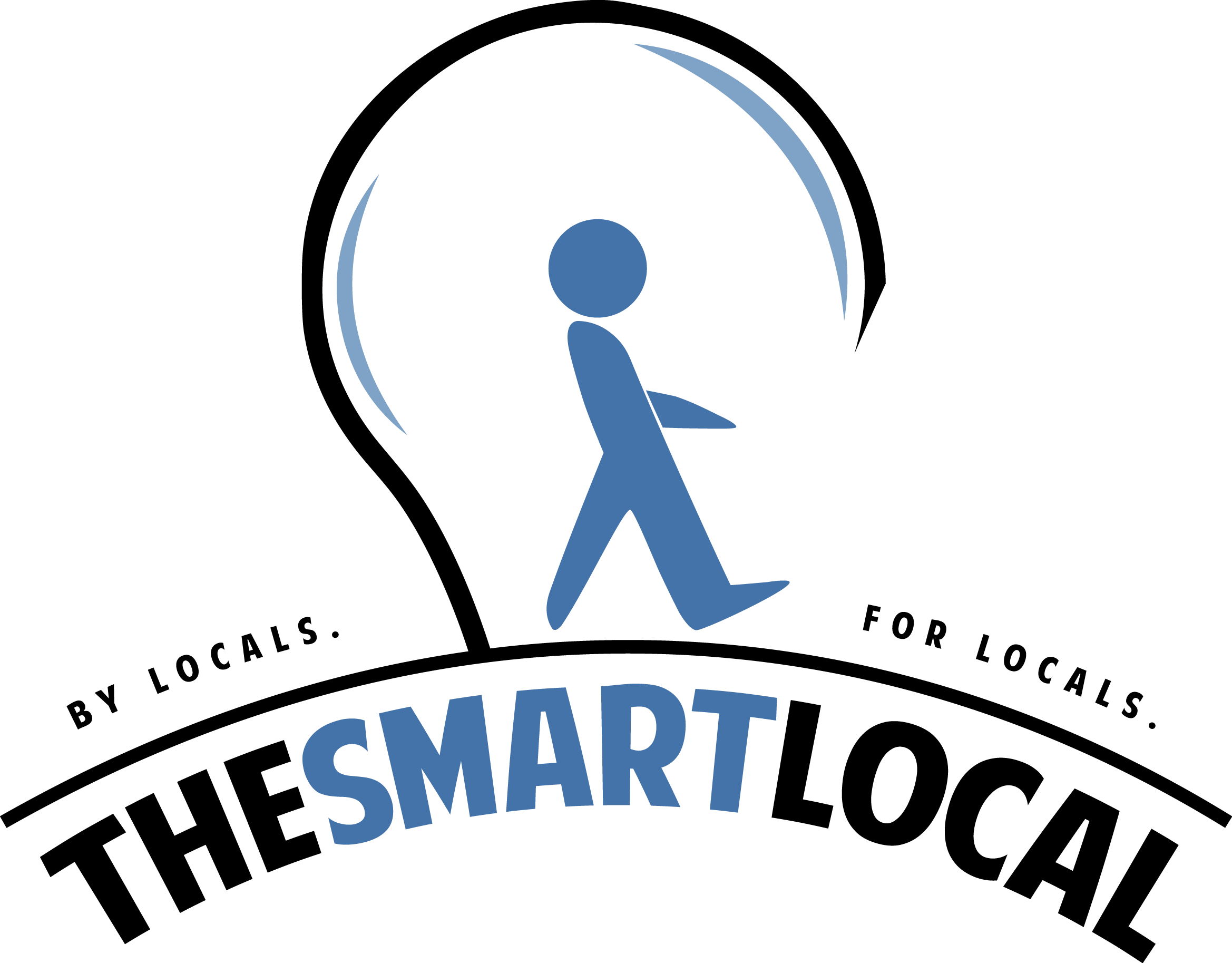 Drop us your email so you won't miss the latest news.