Unique restaurants around the world
---
Singaporeans are suckers for unique food spots – from cute cafes to aesthetic restaurants and even plain bizarre dining concepts. As long as there's good food and IG-worthy photo spots, we're down to visit. 
While we've got our fair share of interesting eateries at home, there are some uber quirky ones that you can only find overseas. From an impressive XXL treehouse cafe in Thailand to a volcanic BBQ in Spain that'll make for a once in a lifetime experience, here are some unique restaurants around the world to add to your foodie bucket list.
Bonus: Read till the end to find out how you can snag 5% cashback on offline shop and dine expenditure with a DBS Woman's Card and up to 8% cash rebates on overseas dining with a POSB Everyday Card.  
---
1. Vampire Cafe, Tokyo – Gothic restaurant with blood-themed drinks
---
Image credit: @hickako8080
We're well acquainted with vampires – from the evil, blood-sucking ones to romantic heartthrobs like Edward Cullen from the iconic Twilight saga. If you love all things spooky, head down to Vampire Cafe in Tokyo, Japan to experience dining in a vampire's lair. 
Image credit: @rin_rin_0119
The restaurant has the vampy aesthetic nailed to a T – there are red velvet seats, coffin decor, gravestones all around, and even a blood-splattered toilet. Waiters here are dressed in full-fledged vampire costumes, and you're free to take a selfie with them for some memories. 
Image credit: @ginzavampire
Menu items are completely on brand as well. You can order a coffin-shaped Garlic Toast (¥740, ~S$7.31) for an appetiser and feast on a Flaming Hot Roasted Chicken (¥2,750, ~S$27.17) to get your fill. 
Desserts include a spider-shaped Ice Cream Platter (¥740, ~S$7.31) and blood-inspired drinks like a Bloody Rose Mocktail (¥1,100, ~S$10.87) made of cranberry and rose syrup.  
Address: Lape Building 7F, 6 Chome−7−6 Ginza, Chuo, 104-0061 Tokyo, Japan
Opening hours: 5pm-11pm, Daily
Contact: +81 3-3289-5360 | Vampire Cafe website
---
2. El Diablo Restaurant, Spain – Food cooked over a volcano
---

Image credit: @mark_obican_ic
You might have had your share of barbecued meat in chargrilled patties, flaming yakiniku, or a classic K-BBQ, but we bet you haven't had grilled meat over an actual volcano before. 
For a truly one-of-a-kind BBQ experience, head to El Diablo Restaurant in Spain. Food here is cooked over 450°C volcanic heat, with mains including a Sirloin Steak (€20, ~S$28.10) and Pork and Chicken Skewers (€17, ~S$23.88).
Image credit: @rosangela_perroni25
The unique restaurant is located in Lanzarote, an island popular for its volcanoes and craters. Besides the volcanic grilled bites, you'll also get to take in marvellous crater views throughout your meal as El Diablo Restaurant has classy floor-to-ceiling panoramic windows.
Address: Montaña del Fuego, Carretera general Yaiza-Tinajo, 35570, Diseminado Islote Hilario, 35560 Tinajo, Las Palmas, Spain
Opening hours: 12pm-4pm, Daily
Contact: +34 928 80 15 00 | El Diablo Restaurant website
---
3. Thanks Nature Café, Seoul – Farm-themed cafe with real sheep
---
Image credit: @lee_s_k_y
When we think of animal cafes, we instantly think of dog, cat, or maybe bunny cafes. We'd never expect a sheep cafe, since these adorable fluff balls are farm animals that you'd hardly catch indoors. However, thanks to Thanks Nature Café in Seoul, Korea, you can get up close and personal with them. 
The place resembles a little farm with wooden furniture and lots of greenery for the sheep to frolic around. Patrons can comfortably dig into their meals in the indoor area and then head outside to the sheep pen to interact with the woolly pals. 
Image credit: @juliana_reiter
Food wise, expect to find generous varieties of waffles, toasts, and dessert. For instance, a yummy 4-fruit Quattro Waffle (₩14,000, ~S$13.95), thick Garlic Cheese Bread toast (₩8,500, ~S$8.47), and a classic Traditional Ice Flake bingsu (₩9,000, ~S$8.97).
Drinks include a bunch of fruit ades starting at ₩5,500 each (~S$5.48), in lemon, grapefruit, and orange flavours. Or, you can stick to a classic hot espresso for just ₩3,500 (~S$3.49). 
Address: 10 Hongik-ro, Mapo-gu, Seoul, South Korea
Opening hours: Mon-Fri 12pm-8pm | Sat-Sun 12pm-9pm
Contact: +82 2-332-7470 | Thanks Nature Café Facebook
---
4. The Giant Chiang Mai, Chiang Mai – Cafe built on a tree
---
This suspension bridge leading to the cafe is a popular photo spot.
Image credit: @fernfunnys.journey
Living in urban Singapore, treehouses are a childhood staple we've only seen in movies and TV. Now, you'll be able to not just see, but also dine in one at The Giant Chiang Mai in Thailand. This cafe is perched at the edge of a huge tree, so you'll be enjoying prime treetop views while sipping on a cuppa. 
Image credit: @paphada.99
Menu items range from hearty mains such as Spaghetti Carbonara (฿159, ~S$6.02) to an aesthetic rainbow coloured Crepe Cake (฿125, ~$4.73), and drinks include the classic Thai Tea (฿75, ~S$2.84). 
While the cafe is open to the public, it's actually part of an accommodation that's also called The Giant Chiangmai. The hotel has 5 different room types for guests to book, with the smallest room fitting 2 pax and costing ฿2,500 (~S$94.59)/night, inclusive of breakfast and dinner. 
Address: Baan Pok Village Huai Kaew subdistrict, Mae On, 50130 Chiang Mai, Thailand
Opening hours: Tue-Sun 8.30am-5pm (Closed on Mondays)
Contact: +66 86 776 2946 | The Giant Chiang Mai Facebook
---
5. Brigit's Afternoon Tea Bus, London – High tea on a roving bus tour
---
Image credit: @brigitsbakery
When you're in the UK, it's a given that you must have afternoon tea. To take this true blue British experience to another level, hop onto Brigit's Afternoon Tea Bus in London, England. 
The roving eatery will take you around Central London as you royally indulge in high tea sets. It'll be a feast for both your belly and your eyes as the guide will take you on a 90-minute bus route past iconic London landmarks including Big Ben, Westminster Abbey, and Hyde Park. 
Image credit: @brigitsbakery
Bites to expect in your high tea sesh include savoury items such as a classic turkey ham and cheese sandwich and smoked salmon pretzel, while sweet treats include a tangy lemon meringue tart. Teas you can choose from include classic options such as English Breakfast, Earl Grey, and Green Tea. 
Rates: From £45/adult (~S$72.71), £35/child (~S$56.55)
Address: 6-7 Chandos Place, London WC2N 4HU, United Kingdom
Opening hours: 10am-6pm, Daily
Contact: +44 20 3026 1188 | Brigit's Afternoon Tea website
---
6. PS Bubu, Taipei – Vintage car-themed pet cafe
---
Image credit: PS Bubu
If you've watched the OG 2001 Taiwanese Meteor Garden series, you may recognise PS Bubu. This cute cafe in Taipei, Taiwan is decked out with vintage car models and retro furniture, and was an iconic filming site in the popular drama series. 
Most of the furniture in this cafe features car-themed elements, including car seats and steering wheels. With prior reservation, you can even dine inside a gorgeous pink Austin Cooper. 
Image credit: PS Bubu
The restaurant serves an array of Western mains such as Grilled Salmon Steak (NT$420,~S$18.24) and Beef Lasagna (NT$290, ~S$12.18). Don't be surprised when you spot cute fur friends roaming around too, as PS Bubu is a pet-friendly cafe. 
Address: No. 1, Lane 140, Section 7, Zhongshan Road, Shilin District, Taipei City, Taiwan 111
Opening hours: 12pm-9pm, Daily
Contact: +886 2 2876 0698 | PS Bubu Facebook
---
7. The Grotto, Krabi – Dine in a limestone cave at Phranang Beach
---
Image credit: @wjddnjse
At The Grotto in Krabi, Thailand, customers get to feast on Italian delights while sitting in and around a limestone cave at Phranang Beach. The restaurant has an ala carte lunchtime menu as well as a special Twilight Dinner set menu. This means repeat visitors can look forward to different dishes depending on whether it's a midday adventure or sunset meal.
Image credit: @gloy_srw
For lunch, opt for a Lamb Ragu Fettuccine (฿590, ~S$22.41) or indulge in top grade Australian Wagyu Tenderloin Steak (฿2,450, ~S$93.06).
The dinner set menu allows you to mix and match your choice of appetisers, cold cuts, main, and dessert. Appetisers include Wagyu Beef Carpaccio and Seared Hokkaido Scallops, while mains include Veal And Prawn (฿3,200, ~S$121.76) and Wood-Fired Andaman Lobster (฿2,900, ~S$110.15). 
Address: 2R4Q+6GP, Ao Nang, Mueang Krabi District, Krabi, Thailand
Opening hours: 12pm-10.30pm, Daily
Contact: +66 230118613 | The Grotto website
*Do note that The Grotto is only open to guests staying at The Rayavadee hotel.
---
Get cashback on your travels with DBS/POSB Cards
---
Going overseas to hunt for world-famous eateries and unique dining experiences may be a little pricey, but foodies will agree that the minor wallet pain is worth the once in a lifetime experience.  As you head off for your overseas foodventure, here are some ways to save some moolah when you're abroad: 
From 1st October to 30th November 2022, POSB Everyday as well as DBS Woman's Cardmembers will be entitled to 5% cashback on offline overseas shop and dine expenditure (capped at S$15), with a minimum spending of S$1,500 per month.
POSB Everyday Cardmembers can also enjoy additional 3% cash rebates on dining, which means a total of 8% savings on your overseas meals. Meanwhile, DBS Woman's Cardmembers can get 5% cash rebates and 3X DBS points – equivalent to 6 miles – on overseas dining spend.
With DBS/POSB Card's various travel promos and the exceptionally favourable exchange rates now, you'll be able to score plenty of savings while spending abroad. Consider this a sign to embark on a food adventure across the globe. 
If all this still wasn't enough to convince you, apply for a DBS Woman's Card or POSB Everyday Card via this DBS/POSB travel promo page now and you'll get S$150 cashback.
T&Cs apply for all feature benefits, visit the DBS website for more details. 
---
This post was brought to you by DBS.
Cover image adapted from: @eri.709_ , @issara_aomm, @hickako8080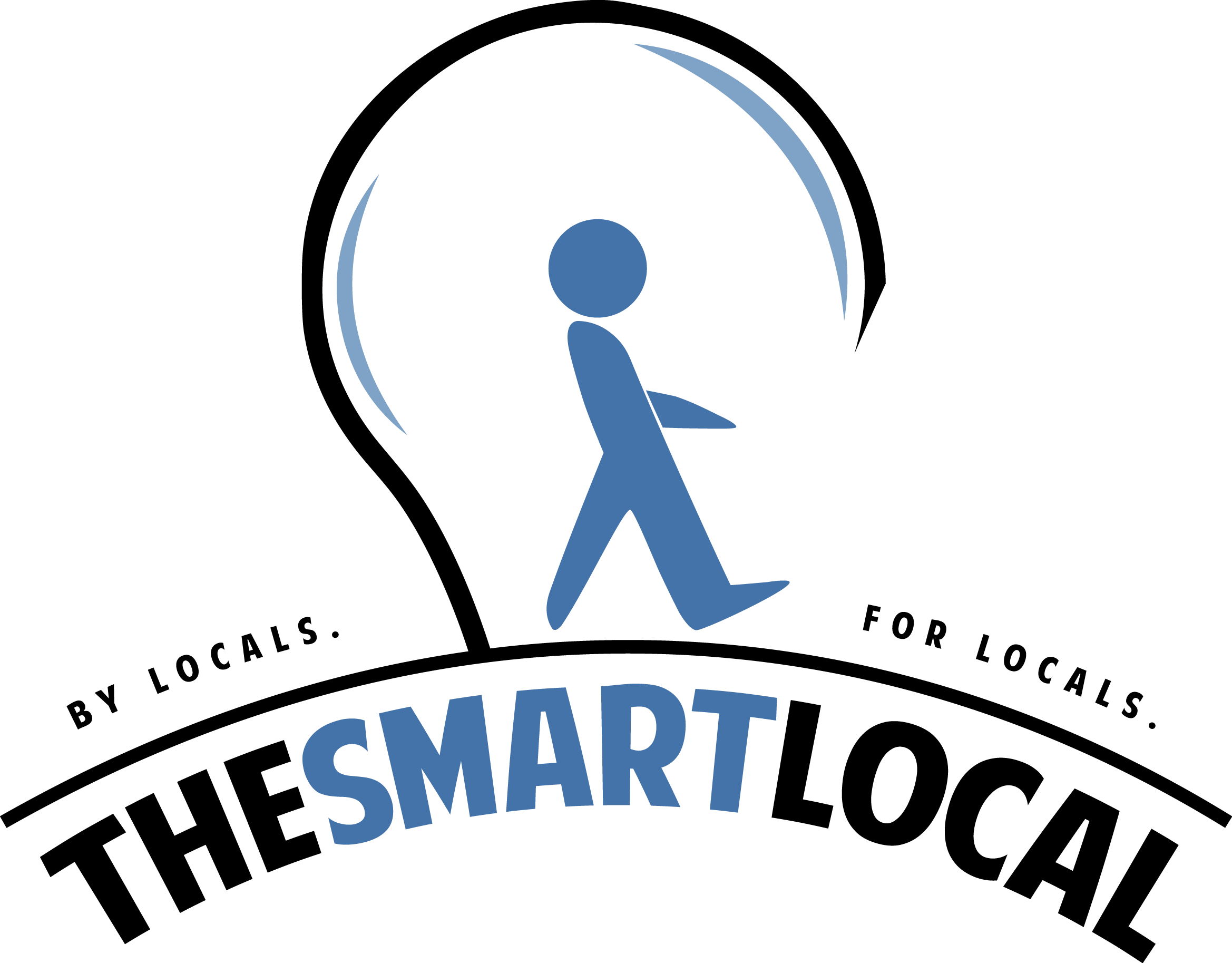 Drop us your email so you won't miss the latest news.