Authentic Japan travel apps
---
Japan is a country that we're mildly obsessed with for a multitude of reasons. Beyond incredible sashimi, sakura and thousands of years of culture and tradition, there's always something that calls out to the very depths of our beings. 
It doesn't matter if it's your very first – or fifth – trip there, unless you're fluent in conversational Japanese, you'll know that there are still times where the language barrier trips us up. Here are 8 legit Japanese phone apps to download before your next trip to Japan to help you avoid hiccups and make your way around like a seasoned pro.
---
1. Tabelog – food review app populated by locals
---
If you're a foodie through and through, you'll know that the map to the city's best eats lies with the locals.
Ramen, okonomiyaki, tonkatsu – whatever your heart desires, you'll find it on Tabelog. Complete with ratings, reviews and curated lists of top eats by category, this food review app will help you weed out the mediocre cafes and restaurants to dedicate your money and calorie allowance to the meals that matter.

Image adapted from Tabelog
The app's popularity amongst locals is also evident from the bulk of reviews you'll find in Japanese – which adds to its authenticity – but nothing a little Google Translate can't solve.
Download it on iOS.
---
2. Relux – A hotel & ryokan booking application based on rating
---
With so many hotel booking sites in the market, you'd think that booking the accommodation for your trip will be the least of your worries. And while that's mostly true, when it comes to seeking out ryokan experiences in Japan's less-touristy nooks and crannies, you don't want to leave your stay up to chance. 
Enter Relux, an app that will let you sift through only the crème de la crème of Japan's hotels and hot spring inns to ensure your stay is unforgettable. 
The 2,500 accommodation options on their app might not seem representative of what the country has to offer, but that's only because the app only lists the hotels and ryokans that meet their strict quality criteria – guaranteeing you only the best of Japanese hospitality.
Not only that, the app also offers a "Lowest Price Guarantee" and lets you redeem in-app offers to shave some dollars off the total price of your stay. 
Download it on android and iOS.
---
3. Navitime Japan – interactive subway map that shows you money changers and atm machines
---
Japan's public transport system is, hands down, one of the best in the world. Whether it's getting you from Narita Airport to your Airbnb or from Tokyo to Osaka on the Shinkansen, a digital map of the JR and subway lines will save you from scuttling around like a headless chicken asking for help.

Image adapted from Japan Travel by NAVITIME
Navitime is an app that will give you full access to an interactive railway map of most of Japan's major cities from Kyoto and Osaka to Okinawa and Hokkaido. Even if you're stuck with spotty Wi-Fi or data, you can trust the app to save up to 50 routes for offline viewing.
The app also has a function that will reveal all available free Wi-Fi hotspots, money changers, ATMs and more to help make your journey as smooth as possible.
P.S. Read to the end to find out how you can enjoy the app's paid features and receive a free SIM card with 1GB of data.
Download it on android and iOS.
---
4. Tabimori – In-app currency converter, speech translator and phrasebook
---

Image credit: Tabimori
Think of Tabimori as the one-stop-shop for all the apps you'd typically open on a trip to Japan. You'll find all the information you need from the week's weather forecast to public free Wi-Fi spots alongside a currency converter, speech translator and phrasebook filled with commonly used phrases for tourists.
Japanese culture can be pretty eye-opening, but this app contains little "how-to" guides to help you with uniquely Japanese activities such as visiting an onsen and deciphering their high-tech bidets.
Download it on android and iOS.
---
5. Wanderpass: Walking trail audio guide with local tips
---

Image adapted from Wanderpass
If you very much prefer marching to the beat of your own drum, especially on holidays, Wanderpass is one app that'll let you load up on local and historical knowledge without having to sit through a rigid and length tour. 

The hipster neighbourhood of Shimokitazawa
Image credit: @chrischzn
It works as a location-based audio guide which lets you start and end your learning journey whenever and wherever you choose. You'll not only be able to gain local knowledge on tourist hot spots at places like Asakusa but also fresher districts like the hipster neighbourhoods Shimokitazawa and Koenji.
Note of caution: it consumes a fair bit of data so you might want to get that unlimited data deal or Wi-Fi egg to fully utilise this app.
Download it on android and iOS.
---
6. Tabiko – live chat-based concierge app service run by locals
---

Image adapted from Tabiko
Sorting out the logistics behind a holiday can be a stressful affair, especially when you're tasked to tackle it solo. The next time you find yourself in a little bit of a pickle planning your upcoming Jap trip, give the chat-based concierge service of Tabiko a shot.
The app links you up with a real-life dedicated concierge member to assist you with all your backend planning from booking flights to hotel rooms – they'll even help you with trickier tasks such as making restaurant reservations at non-English speaking restaurants. 
Think of it as an app version of your very own Jarvis. At the end of it all, you'll be able to tip your concierge staff any amount between $2-$50 for a successful booking.
Download it on android and iOS.
---
7. Google Lens – real-time translation of Japanese through your phone's camera
---

Image adapted from Vocativ
Bid sayonara to all the times you've missed out because of that language barrier because technology is here to save the day. Google Lens works like magic to give you a real-time translation of any Japanese word or sentence via optical character recognition using your smart phone's camera.
It'll save the day when you're trying to decide whether or not to dine at that authentic-looking izakaya with no English menu or make out the discounts of the day at a mega mall.
Download it on android and iOS.
---
8. Sushi Dictionary – a comprehensive guide to sushi
---
Image adapted from Sushi Dictionary
You might think you know every sushi combination known to mankind, but one simple lunch stop at a sushi restaurant in Japan will be an incredibly humbling experience. Recognising your sushi is one thing, being able to place your order in Japanese is a whole different ball game. 

Image adapted from Sushi Dictionary
Save yourself the embarrassment and trouble with Sushi Dictionary, an app to help you identify exactly what you're eating with its comprehensive index of sushi, tempura and grilled dishes from sea bream to sole and razor-shell clam. You'll also be privy to little nuggets of info on how each sushi is commonly prepared along with the different sushi preparation styles across cities.
Download it on android and iOS.
---
Protect yourself with Sompo Insurance on your next trip to Japan
---
With so many apps in the market to give you that extra peace of mind, your next trip to Japan will be a breeze. And while we're on the topic of app necessities, don't leave out your other crucial trip must-haves such as insurance. 

Image adapted from Sompo Insurance
SOMPO's GO Japan! travel insurance is tailored specifically for Japan holidays and will give you comprehensive coverage in the unfortunate event of a trip disruption or personal accident and more. Here's what the insurance entails:
---
24-hour emergency hotline
---
No one plans to fall ill on a trip, but sometimes, life throws us a curveball. If you ever find yourself in dire need of medical assistance in Japan, as a SOMPO insurance policyholder, you can call their 24-hour Emergency Assistance Japan (EAJ) hotline where an English-speaking officer will assist you.
This assistance consists of helping you secure an appointment at the clinic or hospital nearest to you. Post-consultation, you'll also be able to collect your medication and leave immediately – no upfront payment necessary. You'll be saved from the hassle of having to deal with the submission of claims back in Singapore.
Other benefits include: 
Free translation services over the phone*

Personal accident coverage of up to $250,000

Coverage of medical expenses incurred overseas up to $500,000

Emergency Medical Evacuation & Repatriation
* Phone charges will be borne by the policyholder
---
Liability Covers – loss of luggage, trip cancellation
---
Losing a suitcase is every traveller's worst nightmare, but it's a nightmare that does happen – and quite frequently at that. If this situation does happen to you, you'll be covered for up to $5,000 for the loss or damage of your luggage. 
The GO Japan! travel insurance also covers you for theft and trip cancellation, and even pays  cash of up to $1,000 for baggage and travel delays.
---
BONUS: Enjoy access to Navitime Japan's paid features as a GO Japan! travel insurance policyholder
---
If you sign yourself up for SOMPO's GO Japan! travel insurance, you'll gain access to the paid features of Navitime Japan which includes GPS navigation, alternative transportation routes in the event of public transport disruptions and their list of travel articles to get inspired while on the go. 
You'll also be able to pick up a free 1GB WAmazing SIM card at the airport and make use of the tax-free discount on the app for some retail therapy!
---
This post was brought to you by SOMPO Insurance.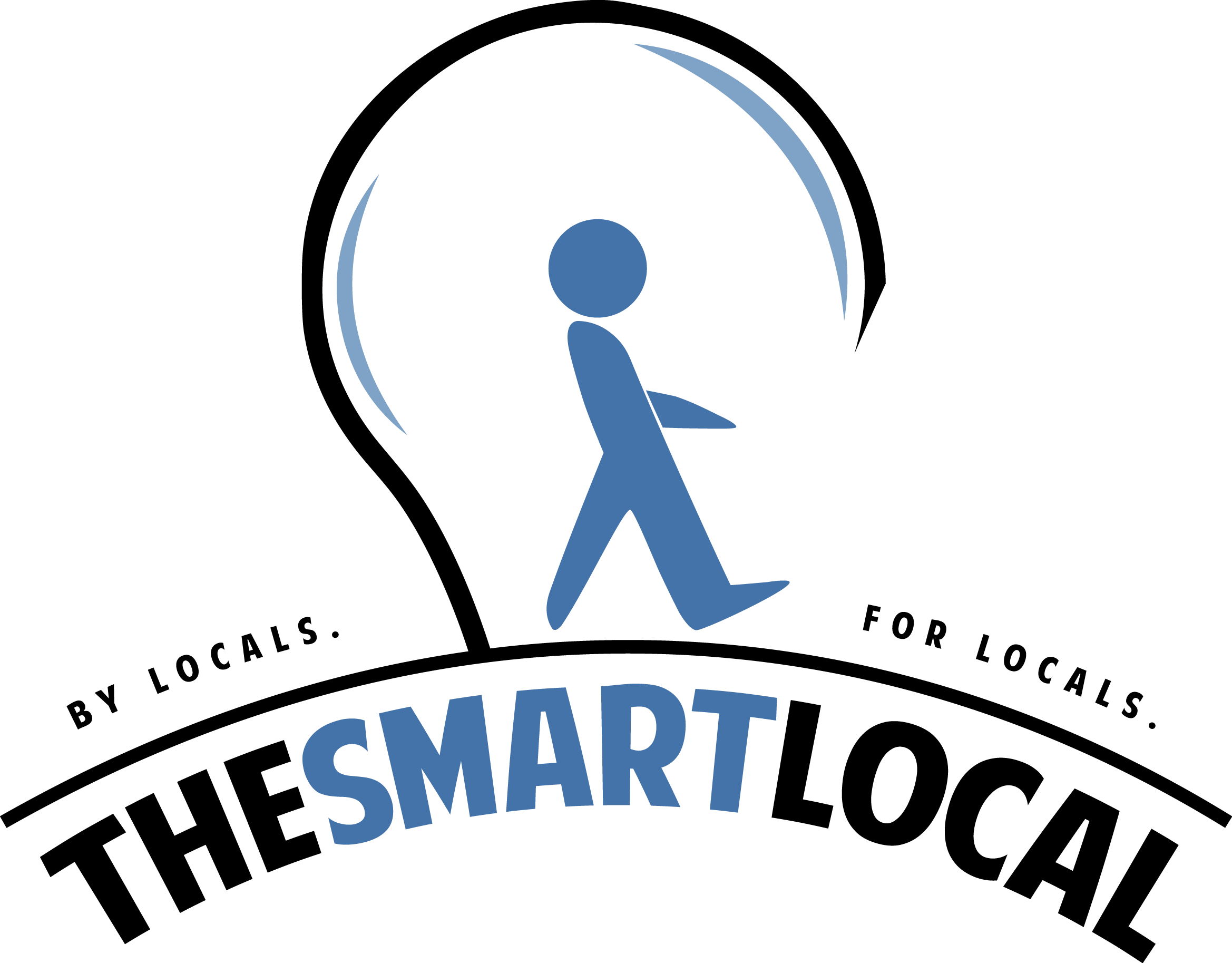 Drop us your email so you won't miss the latest news.