TRANSPORTA – A new portal-themed showcase at Esplanade
Working 9-5 can get mundane at times and I wish I could be like Dr Strange – teleporting myself to various "gateways" when I'm bored. Though teleportation is a fictional art, the idea of walking through another dimension has become a reality with TRANSPORTA, a new series of multimedia showcase where you can enter unsuspecting portals to another world.
Part of i Light Singapore, the first edition of the TRANSPORTA series is free and will bring everyone through the fabric of space, time, light and matter to the Quirky World of Quarks, a spell-binding cosmic zone that is an #aesthetic take on the subatomic realm. Here's what's in store from now till 24 Feb:
Walk through a hidden "portal" entrance
Walking through a vending machine to enter another world, seriously, I thought this was the kind of stuff that only existed in movies. But the above is pictorial evidence that this portal exists and you can enter it too! All you need to do is register (for free) online, get the unique QR code, scan it when you're here and voila.
The secret passages are disguised in everyday settings – so take a closer look.
The challenge is finding this gateway that's very cleverly disguised amidst other doors. We're talking bookshelves with a hidden opening you can push open, portable toilets and booths with hidden walkways.
Bet you never expected to find a secret garden through a portable toilet. P.S. Whip out your Boomerang app for an awesome photo taking opportunity here.
When you find the right passageway, you'll be led through a dark room laced with ceiling wires that change colour every few seconds. Don't worry – there are no jump scares.
This is where your journey into the world of quarks officially starts.
Explore 4 different realms
Zone 1: Coming face to face with the Big Bang
We love jumping into ball pits, but this is the first time we're entering a pit where the balls are upside down. This first zone reflects what happened during the Big Bang, an explosion that happened some 14 billion years ago. It showcases a bubbling red hot environment – don't worry, it's just a simulation and there's air-con – with giant balls hanging from the ceiling.
These balls represent quarks, which are the basic building blocks of life. This fact startled me because I thought protons and neutrons were the smallest units of life, but no.
Another interesting thing to note about these balls is that they're sensitive to movement and will emit light that changes from red to pink hues as you walk underneath them.
Tip: Here's a good place to snap some epic jump shots for your IG feed as the floor's pretty soft too!
Zone 2: Walk into the light at Light Up
For those who love being under the spotlight, this is your window of opportunity. This zone reminds me of Mr Bean's opening scene but is really a representation of how quarks come together to form the first light of the universe after being "heated" in the previous area.
We love how that's shown through the light field expanding to create this "halo" effect. Just step into the border of the lighted area and in a few seconds, *cues angel choir*, the light will surround you.
Now, you've got some time before the light goes dark again, so use this time to get some Insta-worthy shots in.
Zone 3: Have the world at your fingertips
I'm pretty sure that in some alternate universe, this room could be a disco. Just take a look at these uniquely shaped lights hanging from the ceiling, meant to represent the various types of quarks.
I'll spare you with the science details – in short, quarks are placed into 6 categories: Up, Down, Strange, Charm, Top and Bottom.
Feel free to gently swing these quarks. Each of them emits a unique sound. One of them resembles the sound you hear when you blow air on top of glass bottles.
The structure of these quarks was created using state of the art 3D printing techniques
Zone 4: Uncover the final scene of the universe's expansion.
Everything in this showcase is super hands-on and interactive, but the fourth and final zone is the most engaging in our opinion. Not only are the walls sensitive to touch – even the floor changes colour as you walk on it.
As you stroke the walls, bubbles will be projected on the screen and the more energy used in swiping those bubbles, the further and faster they'll flow. Try dancing your way through this room and seeing all the colours lighting up around you!
Search for clues to discover the next Transporta
We came in through a dispensing machine, and we're leaving in the same fashion.
As mentioned, this showcase is but the first of a series. And in case you can't get enough of travelling to "other realms", take note of the event flyers and posters on the walls with QR codes. They'll hint to where the next edition is gonna be at – so keep your eyes peeled.
Bonus for TSL readers: TRANSPORTA's got a giveaway for you! Win a brand new Google Home Mini in these 3 simple steps:
1. Follow and like @transportasg on IG and FB
2. Post your best shot at the showcase and tag @transportasg and use hashtag #transportasg.
Contest runs till 24 February. Two winners will be chosen on 25 February and results will be announced on TRANSPORTA's Facebook page.
TRANSPORTA
Dates: 28 Jan- 24 Feb 2019
Opening hours: Sun-Thurs: 7.30PM-11PM | Fri-Sat: 7.30PM-12AM
Admission fee: Free
Location: The Incubator, Esplanade Park
---
This post was brought to you by PIXELS. Photography by Wei Shin.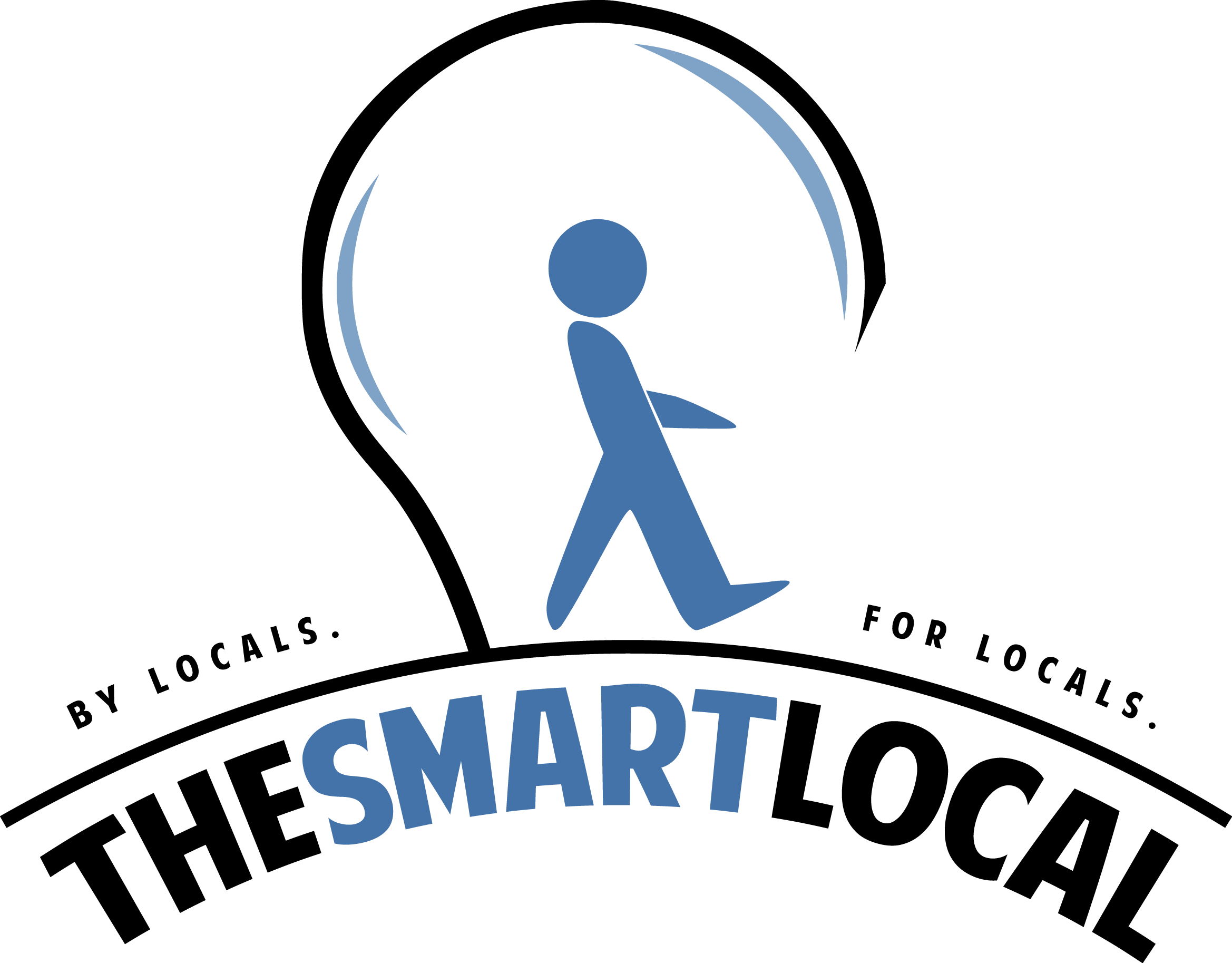 Drop us your email so you won't miss the latest news.