Things to do in Spain & Italy
---
Quick getaways to nearby destinations were a regular affair back in the pre-pandemic days. But after close to two years without international travel, your long-untouched annual leave ought to be used in true go big or go home fashion. If you've been toying with the idea of a Singapore-Europe VTL trip, here are six things to do in Spain and Italy that'll seal the deal.
Considered one of the more exotic and far-flung destinations for Singaporeans, Spain and Italy travel hold the misconception of being inaccessibly expensive. To make the stunning sights and culturally enriching experiences available to more people, Contiki has some affordable curated tours that also allow you to meet like-minded adventurers along the way.
Besides allowing you to save up to 25% on overseas experiences, the travel company even has a limited time promo with Singapore Airlines for discounted flights to Europe from just S$788. Before we get into the full deets, here are some of the activities you can experience as part of the many Contiki VTL trips:
---
– Italy –
---
1. Soak up the sun on a scenic cruise down the Amalfi coast
---
Besides eating your weight's worth in pizza and pasta, an iconic aspect of vacations in Italy is to take things slow and cruise down their picturesque coasts. After all, it's not every day that you get to chill in a scene that looks straight out of an oil painting.

Image credit: @ahnjaehwon_1
As part of the six-day Contiki Italian Escape trip (from S$1,422), hop aboard a scenic cruise ride along the Amalfi coast. The famed coastline measures a sprawling 50KM, and you'll be sailing through a splendid juxtaposition of unmarred cliffs and vibrant terraced villas. Yes, you'll be gazing into the IRL version of those aesthetic souvenir postcards.
The cruise will take you through the scenic expanse for a panoramic view of both natural and manmade beauty, as you soak in the sun rays and enjoy some fresh sea breeze.
---
2. Visit Mount Vesuvius, a volcano that has erupted over 50 times
---
Living in Singapore, the most exposure we'd get to volcanoes is reading about them in our Geography textbook. Also included in the Italian Escape tour, you'll get to marvel at the grandeur of Mount Vesuvius, which last erupted back in 1944 and is now completely safe to visit.

Image credit: @nesjw
Rarely would you get to partake in something as surreal as setting foot on the site of the volcano itself, which has erupted more than 50 times since its first eruption in 79 AD. Talk about ancient history!
Besides getting to journey through the ruins of Pompeii which are preserved in volcanic ash, the guide will also bring you through the history of the Roman town, the aftermath of the various eruptions on a surrounding population reaching three million, and even fascinating tidbits about Pompeii's food culture.
---
3. Stroll through a lemon farm and sample homemade limoncello
---

Image credit: @amalfi_lemon_tour
Lemons are a big part of Italian gastronomy. On the Amalfi coast, in particular, quality lemons have been cultivated since the 11th century. The harvests are so bountiful that you'll find big, juicy lemons being used as a staple in dishes from pastries and desserts to even savoury food – like pasta al limone, made with heavy cream and lemon sauce.
For an additional top-up of €20 (~S$30.30) on the Italian Escape trip, you'll be able to fit an optional lemon farm tour into your itinerary. The Amalfi Lemon Experience is offered by Contiki as part of their Make Travel Matter Experiences, helping to support local family-run businesses.
This trip allows you to stroll through a bright and cheery lemon farm and learn more about the cultivation process, and how the harvests get made into top-notch limoncello. Don't worry, you won't leave the trip without getting to sample some of that delicately balanced lemon liquer, equal parts sweet, tart, and zingy enough to perk up your senses.
---
– Spain –
---
4. Step into a real life fairytale with medieval cathedrals and fortresses
---
Castles, cathedrals and magnificent stone bridges sound like typical sightings reserved for fairytale storybooks and Disney films. But in the medieval town of Toledo, these are landmarks you can see with your own two eyes.

Image credit: @szabinasworld
As part of the 12-day Contiki Best Of Spain tour (from S$2,879), embark on a visit to awe-inspiring sites such as the Alcazar Fortress and Gothic Cathedral. With stone bridges over twinkling rivers and remarkable architecture that looks straight out of a fairytale, you'll be caught between snapping pics for the 'Gram and just standing still to take it all in.
Next-level aesthetics aside, the guided tour will also delve into the rich history of the castles' role in the Spanish Civil War. Travellers will be brought to the very site of historic events, and told the tales behind revolutions, military operations, and even instances of treason.
---
5. Learn how to make paella in its birthplace, Valencia
---

Image credit: @better_in_valencia
Us Singaporeans are no stranger to the endless ways in which the humble rice grain can be enjoyed. Over in Spain, paella is a well-loved dish comprising rice infused with flavour-packed saffron, and cooked in a single pan alongside a medley of toppings such as seafood, meat and veggies. 
In an experience that's as authentic as it can get, you can also choose to attend an optional  paella cooking class right at its birthplace of Valencia. The class is available at a €35 (~S$53) top-up to the Best Of Spain trip. All ingredients and cookware will be provided, so all you have to do is show up and be prepared to leave with newfound knowledge and a very satiated belly.
---
6. Explore the streets of Barcelona on a guided bike tour
---

Image credit: @prettymoon
Vacationing is all about indulgence, but this Best Of Spain tour top-up is ideal for those who'd like to take in all the city has to offer while staying active. The optional guided bicycle tour takes you through the bustling streets and baroque architecture of Barcelona.
It's truly the best of both worlds, as you'll get to cover more ground than a walking tour but still get the chance to go up close to all the action. Lasting two to three hours, the tour will cover a series of parks, the Diagonal Mar shopping district, Plaça de les Glòries city centre, and even the beachside Olympic Port, among others.
---
Bonus: 8-day trail through London, Rome, Paris and Swiss Alps
---
If variety is your preferred travel strategy, there's also a Contiki Rome To London Trail spanning eight days, featuring an all-encompassing and jam-packed itinerary for travellers who yearn to hit up as many destinations as possible.

Stopovers at the Louvre, Eiffel Tower, Arc de Triomphe and Champs-Élysées will be included on this tour.
Just to whet your wanderlust, some of the highlights include alpine paragliding, Italian leather crafting demonstration, Frenchy perfumery tour, and a visit to the WWI Battlefields en route to London. 
As you can tell, there's a healthy mix of exhilarating activities for thrillseekers, chillax tours and classes, and enriching excursions for history buffs. Needless to say, the trip will also include visits to must-see landmarks like the Eiffel Tower, Tower of Pisa, and Louvre.
---
Save on Europe VTL trips and meet new people with Contiki
---
Part of the beauty of travelling is getting to meet new people with their own stories to tell. Contiki is all about social travel, where the people in your trip share your zest for exploring the world and forging new connections.

Image credit: Contiki
Whether you're on a solo trip or vacationing with your partner, friends or family, you can look forward to finding new potential travel kakis to head on future adventures with.
There's no better time to book a Europe VTL trip, as the platform is holding a special sale with up to 25% off select 2022 trips. Additionally, you can snag an S$788 all-in Europe airfare promo from Singapore Airlines, available only when you book a trip and flight through Contiki. This offer only lasts till 15th March 2022, so act fast.
If you've been pining for a great escape ever since travel borders opened, take this as your sign to embark on a European getaway while saving money and meeting new friends. Contiki certainly takes the fuss out of your itinerary-planning with their all-inclusive tours, where your accommodations, meals and in-city transfers are all settled.
As a bonus for the eco-conscious globetrotter, Contiki makes it a point to prioritise carbon neutral travel, so you can care for the very earth that you're exploring. With all these incentives thrown in the mix, it's high time you dug out your passport and suitcase, and hit "book" before the slots run out.
---
This post was brought to you by Contiki.
Cover image adapted from: @szabinasworld, @prettymoon, @ahnjaehwon_1
Note: Prices are subject to currency fluctuations, final cost will be in USD.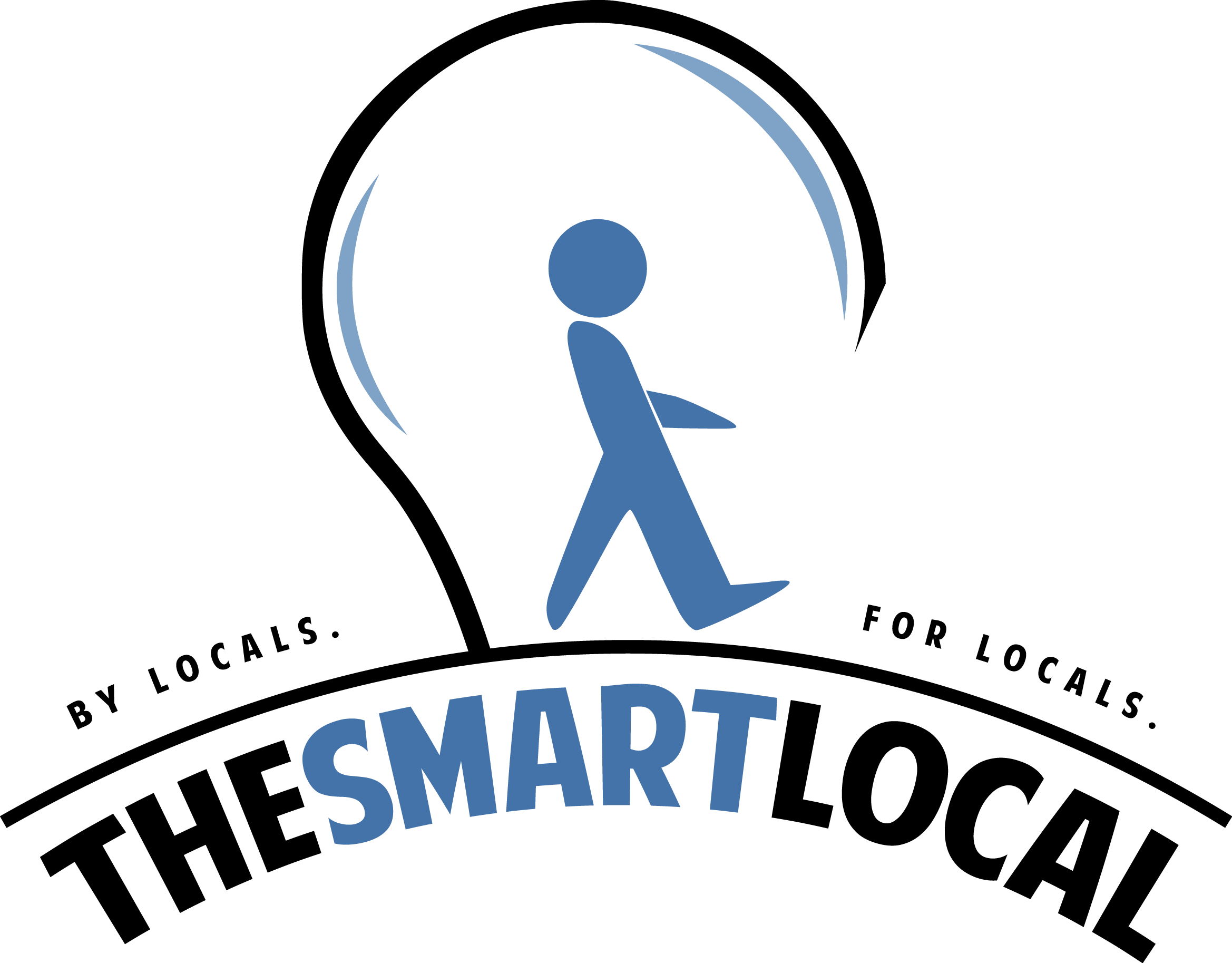 Drop us your email so you won't miss the latest news.