Things to do in Mongolia
---

Image credit: @alexandraorviska
Think "epic holiday" and conquering Peru's Machu Picchu and soaking in Iceland's Blue Lagoon might spring to mind. But if you're looking to stockpile adventure a little closer to home, then here's why you should put the historical plains of Mongolia on your must-see list.
Prior to this trip, the only thing I knew about Mongolia was that it was an exotic, mysterious country that I'd only ever caught glimpses of on National Geographic. But having experienced its beauty in the flesh, I've put together a list of 8 things from sighting ice glaciers to stargazing in the desert you have to do if you ever make that trip.
P.S. Read all the way to the end for personal packing tips and how we made use of iShopChangi.com to pick up last minute essentials and bypass the queue for Irvins! Find out how you can get your hands on a $50 iShopChangi voucher as well.
---
Going solo vs. booking a guided tour
---
You might be completely proficient in navigating your way around foreign cities with the likes of Korea and Japan but Mongolia is sure to throw a wrench in the plans of many a solo traveller. 
On top of the fact that many of its natural wonders sit hours outside the capital city of Ulaanbaatar, you'll also face other obstacles such as the language barrier and the complete lack of knowledge when it comes to traditional customs. You are 99.8% going to need one!

The guided tour we booked included three guides and a cook
Not only will booking a guided tour sort out the itinerary and logistics for you ensuring you hit up all of the best sights that Mongolia has to offer, but your guides will also:
Drive you safely through Mongolia's icy and rocky terrain to off-road contactless locations where your GPS would be handier as a tea coaster




Act as your personal translators throughout the journey

Pitch tents for you in the blistering cold and make sure you're well-insulated from the elements with some spare winter gear they keep on hand

Cook nutritious meals to warm your soul while you're out in the desert pulling an overnighter as part of your epic itinerary

Explain certain traditional customs and how to act so that you won't embarrass yourself and Singapore as a nation during your interactions with the nomadic families
---
1. Horseback ride into the Yolyn Am Canyon
---

Image credit: @1994.you
Easily one of Asia's most breathtaking nature trails, the Yolyn Am Canyon is visually arresting from every angle and can easily pass off as the real-life Mountains of Shadow from the blockbuster, Lord Of The Rings, with towering rocky cliff faces and narrow, winding path leading into the depths of its belly.
Adding to the canyon's resume is the fact that it's said to boast a beautiful ice field all year round – even in the peak of summer – as parts of the gorge are so deep, sunlight doesn't penetrate. 
However, when we visited in early October, the ice field had melted into a stream with only a smattering of ice blocks left due to climate change. 

All that was left of the ice field
According to our guides, your best chance of seeing this fast-disappearing desert glacier would be in the coldest winter months between December and January, so plan ahead and be prepared for temperatures of up to -23 degrees Celsius!
Getting to the inner canyon will take you 2 hours on foot one way, but if you lack hiking experience, you'll want to opt for a 30-minute horseback ride per way instead to thoroughly soak in the magnificence around you.
Traveller tip: Waterproof hiking boots are a must to battle the uneven trails and slippery steps.
---
2. Camp beneath the Milky Way in the Gobi Desert
---
Look up into Singapore's night sky, and you'll likely be rewarded with a grand total of 4 measly stars twinkling weakly in the distance thanks to the amount of light pollution we produce as a metropolitan city. 
The Gobi Desert, on the other hand, has a night sky that's a pitch-black canvas – ready to blow your socks off once the sun goes down with the universe's painting of the milky way. And what better way to fully appreciate that glorious view than to camp under a sky full of stars? 
The whole stargazing and camping experience was a part of our guided tour and came with pitched tents and freshly-cooked food. All we had to do was stay warm and wait patiently for the moon to take the place of the setting sun.
---
3. Spot exotic animals like wild camels and jackals on your long, leisurely drive to the desert
---
Known for having more horses and camels than people, Mongolia's plains are home to a wide array of exotic animals such as yaks, ibexes, and jackals. 

Image credit: @paolaxyz
Your best bet to catch sight of these elusive animals will be on the 8-hour drive from Ulaanbaatar to the Gobi Desert! The more commonplace animals like wild horses and cows that roam free in large herds on Mongolia's vast grasslands are a guaranteed sight.
Be prepared to jerk to a stop for the odd goat who decides that the road is its grandfather's. On one occasion, our guide honked at a goat in the middle of the road and received a massive gift of poo obstructing his way as it sauntered away.
---
4. Meet a nomadic family and step foot inside a Mongolian ger
---
On our third day in the Gobi, we met with a tight-knit nomadic family who hosted us in their ger (a portable, round tent) and showed us their way of life. It turned out to be one of the most eye-opening experiences on this trip.

Image credit: @enzoobiso
A Mongolian ger is a cosy tent the size of a HDB bedroom. Small families of about 3 can typically live in one ger, but the tent can accommodate up to 18 people sitting side by side during a large gathering.
One of the first practices we were acquainted with as a guest was that one should always enter the ger and head to the back by walking in a clockwise direction. 
The nomads still stick to nifty, traditional ways to battle the harsh Gobi conditions. They heat their tents in the dead of winter by burning coal in a vat and cook meals with the same heat source.

Our generous nomadic host family, with their prized goats loitering in the background.
The lack of running water in their tents means that they have to make a trip to the nearest water point 3KM away to collect water in large containers. They share this water point with their livestock of goats and camels, and are very prudent not to be wasteful. Despite all the hard work required for basic survival, they were joyous and eager to share their lifestyle with us.
Traveller tip: Our local guides presented our host family with a bottle of vodka for the head of the house, some chocolates and cookies for his wife and some candy for the children. We learned later that this is customary!
---
5. Go camel trekking through the desert
---

Image credit: @whereverfamily
Our host family owned several domesticated Bactrian (double-humped) camels and kindly invited us on a camel ride. But for a full-fledged Mongolian camel-riding experience, book yourself on a camel trekking tour through the sand dunes of the Gobi desert.
Some of these tours will take you across the desert in a matter of days, and set you up for the night in traditional gers and include other interesting activities! Camel fun fact: When a camel's humps stand plump and erect, the camel is young, healthy and well-fed. If its humps are shrunken and a little floppy, the camel is either old, ill or hungry.
---
6. Witness the making of traditional vodka
---
Say 'vodka', and one might think of clear glass bottles of potent liquid courage served in bars and clubs. I'd always thought the vodka-making process to be a complicated and laborious one, but never in my life did I ever think I'd see it being made from scratch in a little tent in the desert in under 1.5 hours.
If you're visiting a nomadic family, there's a high chance you'll be served up a little shot of Mongolian vodka a.k.a. 'airag' – a customary welcome for all guests. And in most cases, this vodka is brewed in-house – or should we say, in ger – from horse's milk! 
Fresh horse milk is collected and left to ferment in large metal vats and then distilled under burning coals. The whole process takes around an hour or so. The result? A warmer, milder, gentler and slightly sweeter cousin of bottled vodka we're used to back home. And the good news – no sharp, burning taste of alcohol cause this vodka goes down smoothly and works wonders to warm you up in the unforgiving chilly desert.
---
7. Taste authentic Mongolian cuisine
---

Typical Mongolian fare you would get at any small restaurant at a rest stop
I wasn't aware of what I'd be in for when it came to traditional Mongolian food – I guess it'd be Chinese-influenced with no seafood, as seafood is hard to procure in a landlocked country. Mongolian cuisine turned out to include a main diet of mutton. 
Everything from their beverages to their desserts contains some part or byproduct of lamb or mutton. Pork and chicken were few and far between, so don't expect a nice fried chicken or pork meatball soup in the traditional restaurants. 
According to our guide, pork and chicken dishes are rare, especially amongst the nomadic families, as they are not familiar with the preparation of such meats. But that's okay, as they can whip up a mean mutton dish and their soups are generally Asian enough to please the pickiest of eaters.
Some of the most common delicacies that we recommend are:
---
Tsuivan – fried noodles with mutton
---
These fried noodles are a staple food for many Mongolians. The noodles are what you'd get if you crossed Chinese guo tiao and sweet potato noodles – light and without a starchy aftertaste.
---
Khorkhog – Mongolian BBQ with mutton, carrots and potatoes
---

When I first had khorkhog I was perplexed because it looked more like a stew than the byproduct of an over-the-grill barbeque. It is typically cooked over coals, and a traditional way of consumption is to carve the meat off the bone with a small pocket knife and eat with your hands. 
---
Aaruul – Goat milk candy
---

Breakfast by our cook, accompanied by aaruul (top bowl), the staple sweet of many Mongolians.
If you enjoy the sour, tangy taste of fermented yoghurt, this one's for you. Aaruul is a type of dried curd cheese that can be made from unpasteurized milk of horses, camels, cows, or yaks. Sugar or fruit is added to curdled milk and squeezed into different shapes and dried.
Mongolians believe that the density and calcium of aaruul help make teeth stronger, so that's one dessert your dentist *might* recommend. Fair warning: you either love it or hate it.
---
BONUS: Try Suutei Tsai – the Mongolian version of milk tea
---

Suutei Tsai is the Mongolian version of milk tea. But if you are expecting a wave of sugar like you usually would when drinking bubble milk tea in Singapore, you're going to be in for a surprise. Mongolian milk tea is thinner, salty instead of sweet, and the locals drink it as an energy drink.
---
8. Hike to the top of the Khongor Sand Dunes
---

Image credit: @alexandraorviska
Visiting the massive Khongor Sand Dunes is a major highlight of any trip to Mongolia. Standing tall at over 30M in height and spanning more than 180KM in total, the dunes will draw your attention to the vastness of the universe and reveal a morphing horizon every time the desert winds blow.
Our local guide shared with us a piece of Mongolian folklore: according to him, the sand dunes did not exist millions of years ago. The sand migrated from unknown faraway lands and chose to settle because it liked the place. 
Traveller tip: You might unearth some unique rocks and fossils from the dunes, but it's considered bad luck by locals to intentionally remove them from where they belong. So take that picture for Instagram, but be sure to put it back afterwards.
---
A 5D4N Mongolia itinerary
---
Stepping out of my comfort zone into the wilds of Mongolia was truly a tad adventurous – even for my adrenaline-junkie self, but it was an excellent trade-off for the epic stories I now hold close to my heart.
Mongolia might not hold high appeal in the eyes of many a Singaporean, but if you're coveting novel experiences wrapped up in real adventure, then it's one destination that will surely deliver with its surreal beauty and unaltered way of life.
---
Packing and travelling smart with iShopChangi.com
---
If we've got you pretty much convinced, here are some Mongolia packing tips that'll come in handy in the future. If you're travelling during the Autumn months, the temperature tends to swing from a cool 20°C to a bone-chilling -5°C in a span of a few hours so we recommend layering up as much as you can. 
This means you'll need a thermal innerwear, a secondary fleece jacket, and a windproof down jacket with a hood to give you that extra protection from the cold. Don't forget thermal socks either! I made the mistake of wearing regular socks and can't feel my large right toe to this day.

Zhin and I with our heavy-duty Kiehl's moisturizer purchased on iShopChangi.com the night before
Do also make sure you bring heavy-duty moisturiser, lip balm, and sunblock along with an insulated water bottle to store hot beverages that will give you life on your cold nights out in the desert. 
If you are a forgetful last-minute packer like I am, you can even place a last-minute order for travel necessities on iShopChangi.com, Changi Airport's online tax- and duty-free store, and pick them up as late as 12 hours before your flight from one of their 24-hour collection centres available in all terminals.

We also got this klean kanteen bottle off iShopChangi
iShopChangi.com stocks everything from the iPhone 11, power banks and adaptors to fashion, beauty and even food souvenirs for you to indulge in a little pre-trip shopping spree without the GST charge. 
We even got a little carried away and even picked up a bag of Irvin's Salted Egg Crunchy Roll off iShopChangi.com as a gift for our nomadic host family so we would not have to brave the queues in the departure hall!
---
BONUS: Stand to win a $50 iShopChangi.com voucher for your next trip!
---
Head over to the giveaway post here to participate before 27th November 2019 and you might be walking away with a $50 iShopChangi.com voucher – all you have to do is:
Subscribe to TheSmartLocal 

Like this video 

Leave a comment and name your one travel necessity
---
This post was brought to you by iShopChangi.com.
Photography by John Lim.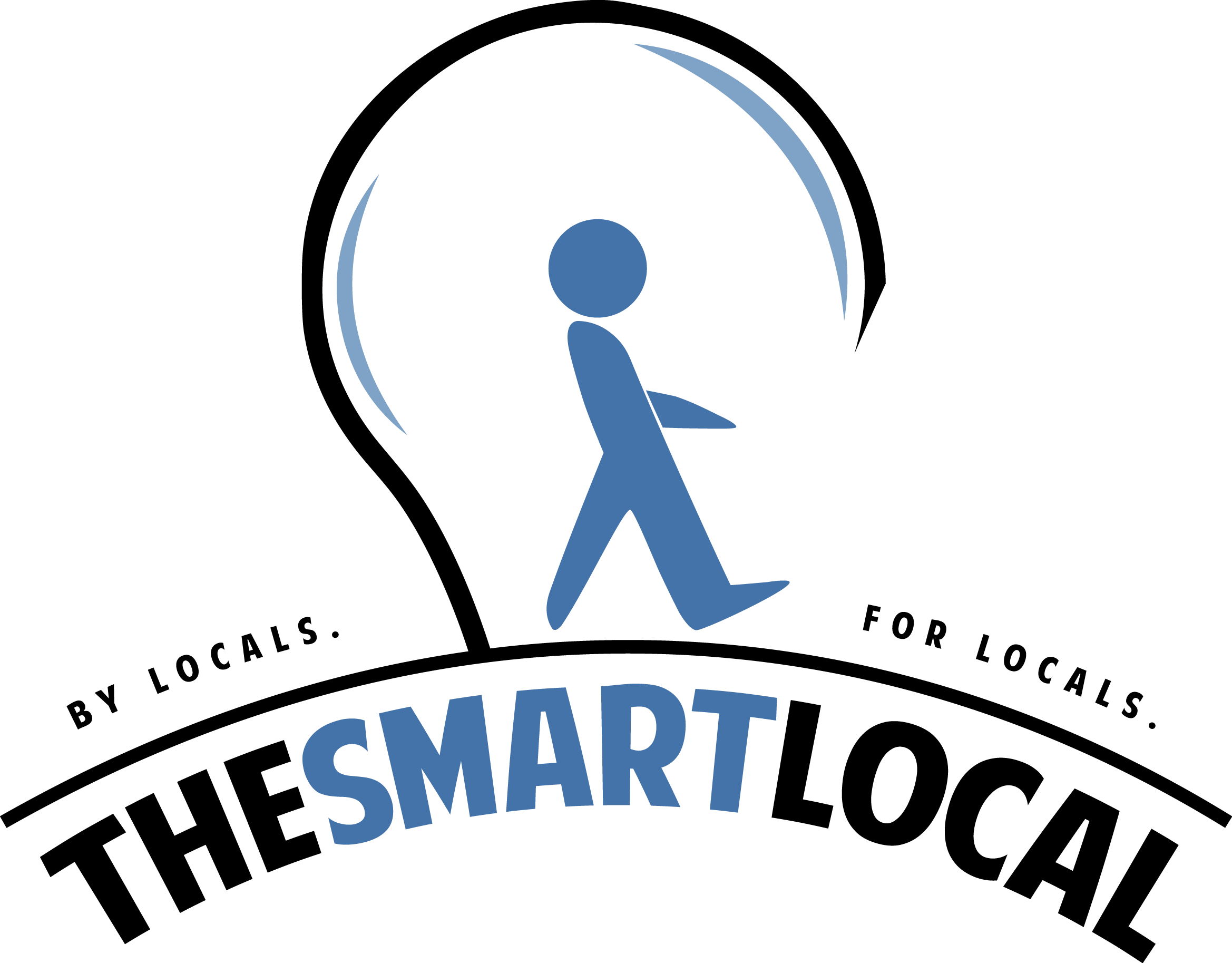 Drop us your email so you won't miss the latest news.