Winter things to do in Hokkaido
---
Step aside Tokyo, your snowy sister Hokkaido is here to play. Aside from being known for its top-tier seafood and creamy milk, this island also has a tonne of activities to offer – especially during the wintertime. 
From snowshoeing to sake tasting, here are 10 rad things to do in the lesser known city of Hokkaido. 
---
1. Go on an exciting beginner-friendly snowmobile ride
---

Image credit: @daianefederizzirosi
No need for a motorbike license here at Sapporo Snowmobile Land as newbies and veterans are all welcome. Set on the snowy mountains of Sapporo, the resort is a must-visit if you've been itching to ride a snowmobile. You can test the waters with a 60-minute ride (S$122.95), or go for the longer 90-minute option (S$162.29) to prolong your fun. 

Think banana boating, but in the snow.
Image credit: @mpaeiach
Helmets are provided for all guests, and you can rent gloves if needed. And if snowmobiling feels odd and unfamiliar to you, there are experienced staff at the place to teach and help the rookies. 
Book the Sapporo Snowmobile Land.
Address: 478 Fukui, Nishi Ward, Sapporo, Hokkaido 063-0012, Japan
Opening hours: 9am-4pm, Daily
Contact: +81 11-661-5355
---
2. View a unique cityscape from the Goryokaku Tower
---

Image credit: @c.h.i._.c.o
Much like the Singapore Flyer, Hokkaido's Goryokaku Tower (S$8.55) gives you a bird's-eye view of the city. Standing at 107m tall, the tower overlooks the iconic star-shaped fixture that's covered in powdered snow during the winter months. 

Head up in the evening to catch the sunset.
Image credit: @suginobi
The trip up Goryokaku Tower will also give you a glimpse of Mount Hakodate, the Yokotsu mountain range, and the Tsugaru Strait. We recommend setting your camera to panorama mode so you can capture everything. 
Book the Goryokaku Tower Pass.
Address: 43-9 Goryokakucho, Hakodate, Hokkaido 040-0001, Japan
Opening hours: 9am-6pm, Daily
Contact: +81 138-51-4785
---
3. Try snowshoeing or boating in Hokkaido's countryside
---

Smelt fishing at Kushiro.
Image credit: Flickr
Nature enthusiasts will know that Kushiro is known to be Japan's largest marshland. And since we don't get much of it in Singapore, it's a great opportunity to travel out of the city to Kushiro and check it out for yourself. 

The tour is for 2 people, and includes round-trip transfers – the pick-up location will be confirmed closer to the selected date.
Image credit: Klook
You can opt for the 1-day Winter Activity Experience (S$639.35) that includes a tour guide to bring you around the city. You'll also be able to choose 3 out of the 4 activities available – smelt fishing, snowshoeing, boating down the river stream, and cooking a Dutch oven dish. And if you're a novice at the first 2 activities, worry not as gear and guidance will be provided. 
Book the 1-day Kushiro Winter Activity Experience.
Address: Toro Nature Center, Shibecha, Kawakami Hokkaido 0882264
Contact: +81 015-487-3100
---
4. Enjoy a sake tasting at a traditional brewery
---

Image credit: @erica_mnc
PSA to all alcohol lovers: you can go for a Sake Tasting Tour (S$59.05) at a brewery that's over 100 years old. 

Image credit: Klook
Hosted at the Kunimare Sake Brewery, the tour will run for an hour where guests can learn the different processes needed to brew a good 'ol bottle of sake. And the reward for your participation? Tastings of a bunch of famous local sake. The place also has a gift shop where you can cop souvenirs such as sake glass sets. 
Book the Sake Tasting Tour.
Address: 1 Chome-17 Inabacho, Mashike, Mashike District, Hokkaido 077-0204, Japan
Opening hours: 9am-5pm, Daily
Contact: +81 164-53-1050
---
5. Hop on an icebreaker ship & spot marine wildlife
---

Image credit: @yuuuyaa12
Most of us are familiar with the typical cruise rides we go on family vacays. Take a different route and join the Garinko-Go Cruise (S$150.49) instead. You'll be able to watch the famous drift ice and ice floes at the Okhotsk Sea, a scene that's unique to Hokkaido. 
The wind gets pretty strong and chilly aboard the ship so it's best to bundle up in your warmest layers. And while you're peering into the waters, keep your eyes peeled for marine wildlife  such as the sperm whale and baird's beaked whale that might be visible. Your day will end at the Sounkyo Ice Fall Festival, where you can snap photos with the likes of a 13-m tall ice sculpture.
Book the Garinko-Go Cruise.
Opening hours: From 7.40am, Daily
Contact: 3105 1360 (Klook)
---
6. Harvest fruits at the countryside a la Animal Crossing
---

Image credit: Flickr
Inject some wholesomeness into your itinerary with a Fruit Picking Experience (S$59.05) at Mashike. Unlike the ways of Animal Crossing, you won't be violently shaking the trees to get your fruits. Instead, a local staff will show you around and explain the methods on proper fruit selecting and picking. 

Image credit: @pancake_fascinated
The fruits available will depend on the season, so choices can include apples, yuzu, and berries in winter. While you can't sell your harvest to Timmy and Tommy for some bells, you can take home all the fruits you've picked. The tour also includes entry and usage to the Tron Onsen, so you can soak those tired muscles. 
Book the Fruit Picking Experience.
Address: 217-1 Betsukari, Mashike, Mashike District, Hokkaido 077-0217, Japan
Opening hours: 10am-5pm, Daily
Contact: +81 164-53-2222
---
7. Snow tube or mini-golf with the fam at Bibai Snow Land
---

Image for illustration purposes only.
Image credit: @eason.td
Sporty folk can bookmark the Bibai Snow Land Experience (S$41.30) for an hour of fun in the icy slush. The resort is chock full of outdoor activities including snow tubing, mini-golf, bubble balls, and snow biking – which are all included in the package.

Play bubble ball in the soft Hokkaido snow.
Image credit: Klook 
All activities are kid-friendly, so the whole gang can join in. And if you have little ones aged 5 and under, no charges will be incurred for them. 
Book the Bibai Snow Land Experience.
Address: 3 Ku, Bibai City Hokkaido 079-0261, Japan
Opening hours: Mon-Fri 6.30am-6pm | Sat-Sun 6am-7pm
Contact: +81 126-65-2889
---
8. Take a cable car up to explore an active volcano
---

Image credit: @jk__ok
If heights are a major fear of yours, you'll want to suck it up for the ride on the Usuzan Ropeway (S$15.95) that'll take you to Usuzan Geopark, set atop of Mount Usu – the famed active volcano in Hokkaido. You'll be treated to stunning views of the surrounding scenery, including Lake Toya and Showa Shinzan. 
Your ticket also gets you 10% off select retail and F&B shops around the area, so feel free to go ham when buying souvenirs. And since you're already here, get a bowl of volcano ramen to try – you won't regret it. 
Book the Usuzan Ropeway.
Address: 184-5 Showashinzan, Sobetsu, Usu District, Hokkaido 052-0102, Japan
Opening hours: 8.30am-4pm, Daily
Contact: +81 142-75-2401
---
9. Visit a German Christmas market in Sapporo
---

Image credit: Kaz Empson
For a taste of a Christkindlmarkt – German Christmas market – head to Odori Park in Sapporo from now till 25th December. You'll find stalls selling festive trinkets and traditional German F&B including mulled wine and curry wurst. There have also been outdoor performances and DIY workshops for the kiddies, so we're crossing our fingers that these come back. 

Image credit: @middle_forest_1976
After you've strolled the whole length of the market, take a short walk to the next street where you'll catch the Sapporo White Illumination event happening from now till 25th December. Get your cameras ready as there will be several LED sculptures brightly lit at night, making them the perfect photo background for your winter OOTD. 
German Christmas market
Address: 8 Chome Odorinishi, Chuo Ward, Sapporo, Hokkaido 060-0042, Japan
Opening hours: 11am-10pm, Daily
Sapporo White Illumination
Address: 8 Chome Odorinishi, Chuo Ward, Sapporo, Hokkaido 060-0042, Japan
Opening hours: 4.30pm-11pm, Daily
Contact: Sapporo White Illumination website  
---
10. Marvel at ice sculptures at the Sapporo Snow Festival
---

You'll find booths selling a variety of items from handmade jewelry to yummy grub at the Odori site.
Image credit: Sapporo Snow Fes
Another event that's not to be missed is the Sapporo Snow Festival. Mark your calendars for the 2023 rendition is happening from 4th-11th February. Plus, admission is FOC so there's really no reason to skip it. 

Image credit: Sapporo Snow Festival
The festival will be located at Odori and Susukino. The former will host the main events, where there'll be more than 100 ice sculptures displayed – with some over 10m tall. You'll also find an ice skating rink right in front of the Sapporo Tower. The festivity will trickle into Susukino, held at Hokkaido's largest red light district, and will feature several ice sculptures. 
Address
Odori site: 8 Chome Odorinishi, Chuo Ward, Sapporo, Hokkaido 060-0042, Japan
Susukino site: Nishi 4-chome Avenue, Sapporo, Hokkaido, Japan

Opening hours: 24 hours, Daily
Contact: Sapporo Snow Festival website
---
Check out these Hokkaido winter activities
---
Us Singaporeans are used to the sunny weather thanks to our tropical climate. Take a break from our 365-day summer and head down to Hokkaido between December and March for a Frozen inspired winter. And if you've been diligently noting down our trip recommendations, you'll be glad to know that the majority of them, and more, can be found on Klook. 

Image credit: Klook
And while most of the activities provide round-trip transport to and from the location, Klook also offers a slew of car rental services should you prefer to ferry yourself. Rates go from as low as S$55/day, and you can choose from brands including Honda and Toyota. 

The Hokkaido Rail Pass lets you access all JR Hokkaido trains and select JR buses within Hokkaido.
You can also experience the local railway and go for the Hokkaido Rail Pass (S$186.70/5 days) that'll get you unlimited travel in selected areas of the city. The process is simple – make your bookings online and you will receive a booking confirmation. Then present it to the train staff to exchange for the actual JR Pass.
Those planning to city-hop beyond Hokkaido can also invest in the JR Japan Rail Pass (from $294.75) that offers validity for up to 3 weeks. You'll be able to save a tonne on transport as this pass can be used on most of the JR trains and buses, and even the Miyajima Ferry. 
So bust out your puffer jackets and book your plane tickets, for it's time to trade Singapore's humidity for the frosty skies of Hokkaido. 
---
This post was brought to you by Klook.
Cover image was adapted from: @eason.td, Kaz Empson, @jk__ok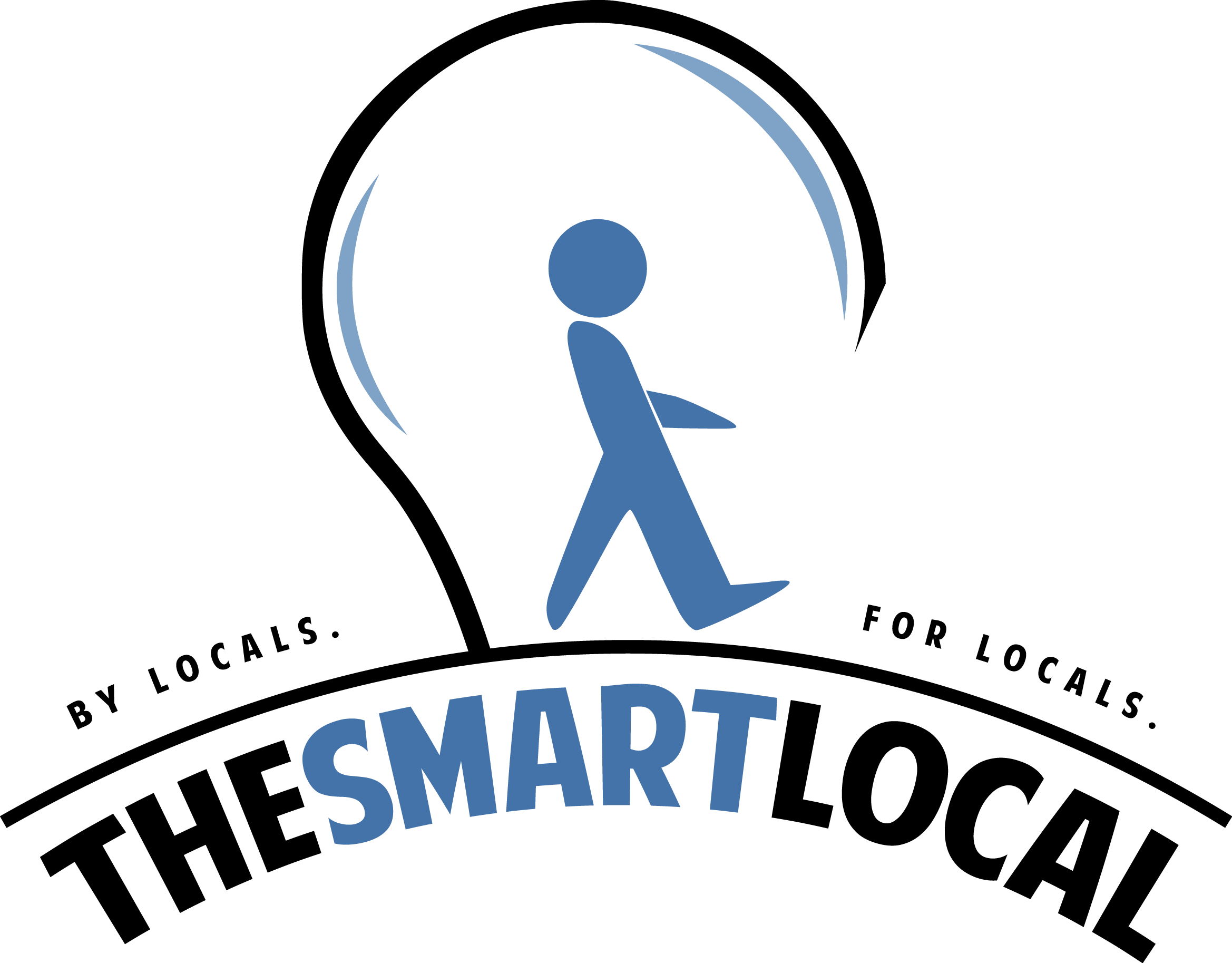 Drop us your email so you won't miss the latest news.