Things to do at Fukuoka
---

Image adapted from:@ wongsppatience
Venice is a destination on many a bucket list, but with limited leave days, funds and friends willing to travel halfway across the world with you; it can sometimes seem a little out of reach.
If Europe is a tad too far, then set your sights on the closer, but not any lesser destination of Fukuoka.  Touted as the Venice of Japan, it ticks all the boxes of a relaxing Venetian holiday complete with 'gondolas', gorgeous flowers and European architecture for a taste of the real deal, without the long haul flight.
Here are 9 things to do in and around Fukuoka that will have you believing you're somewhere else:
---
1. Take a 'gondola' down Yanagawa's canals
---
There are many Grand Canal lookalikes out there but the Yanagawa canal has got to be one of the most peaceful and quaint alternatives. Much like the one in the City of Canals, this one has is known for its intricate network of canals running hundreds of kilometres.

Image credit: @a_nastasiia_shepitko
Hop on board a kawakudari boat ride priced from JPY1,500 per adult for a 70-minute cruise down the waterway. You'll be able to catch sights of ancient buildings from the mid-Meiji period, as well as sakura in full bloom between along the way if you're there in March to mid-April.

Image credit: @tomi__ym
While the gondolas in Venice are steered using an oar by gondoliers, the ones in Yanagawa are manoeuvred using a single 3-foot-long bamboo pole, in true Japanese fashion.
Price: JPY1,500 (~S$19.50) for adults | JPY800 (~S$10.40) for children
Address: 329 Takahata, Mitsuhashi-machi, Yanagawa, Fukuoka (Shougetsu dock)
Getting there: Take the Nishitetsu-Tenjin-Omuta Line to Nishitetsu-Yanagawa Station. It's around a 5-minute walk to the canal.
---
2. Stroll with bae along hanging wisterias at Kawachi Wisteria Garden
---

There's more to Japan's flora scene than sakuras!
Image credit: @amati416
Those who've been to Italy might have seen clusters of wisteria adorning lanes and streets. But for those who'd like to experience the lavender-tinted wonderland closer to home, head to Kawachi Wisteria Garden.

With dreamy and fantastical colours like these, I'd easily believe my eyes if Mad Hatter appeared round the corner with his tea party crew.
Image credit: @sharonyau6
Between April to early May, the private garden explodes into various shades of purple thanks to these gorgeous blooms. Stroll along one of their two 100-metre-long wisteria tree-lined tunnels and you might just feel like you've slipped right down the rabbit hole. 
*Tickets during wisteria season can only be purchased in advance. Get them online on Japanican from February onwards or at 7-Eleven and Family Mart convenience stores from March onwards.
Entrance fees: JPY500 (~S$6.50) -JPY1,500 (~S$19.50), depending on the state of the season
Address: 2-2-46 Kawachi, Yahatahigashi-ku, Kitakyushu 805-0045, Fukuoka Prefecture
Opening hours: 8AM-6PM, Daily, during wisteria season  
Getting there: Kawachi Wisteria Garden is best accessed by car. Alternatively, take a JR train to Yahata station, then take a shuttle bus there. The service operates 2 trips every hour during peak season (end April to start May).
---
3. Spend a purrfect afternoon on Ainoshima
---

Image credit: @wongsppatience
Call us cat ladies or whatnot, but some of us would travel hours just to visit a cat town. While Venice's reputation as a cat-filled city is well known, it certainly isn't the only cat town around. In Japan, there are 2 'cat islands', and one of them is located in Fukuoka.

Image credit: @iwillfacemyself
Ainoshima, also known as Cat Haven Island, is the purrfect place for cat lovers to spend a lazy afternoon. The island might only span 5,4KM in width, but here, cats are as ubiquitous as humans. There are hundreds of them and you can spot them everywhere – at the pier, along the streets and snuggled on park benches and parked boats.

Image credit: @jluv1268
Getting there: From Nishitetsu Shingu Station, take a 20-minute community bus to Shingu Port before boarding a ferry to Ainoshima Island (a 17-min journey). The ferry costs JPY460 (~S$6) per adult and JPY230 (~S$3) per child, and departs 5-6 times a day.
---
4. Catch a dreamy sunset at the 'floating' Marizon
---

Image credit: @jenny_youjinii
Basilica di Santa Maria della Salute and Doge's Palace at the Venetian Lagoons add to the city's iconic waterfront architecture. But if that doesn't warrant a long haul flight, Marizon, in Fukuoka will be the perfect substitute. 
Seemingly afloat on water, Marizon is a brick-walled wharf complex sticking out of the Momochi Seaside Park, with European architectural features such as domed roofs and arched walkways. The complex itself is home to seafood restaurants, shops selling marine sports items and a chapel. 

Image credit: @iamkensaku
Like most beachside destinations, the best time to head over is during dusk, when the sun sets behind the platform, creating a backlit silhouette you won't be able to keep your cameras away from.
Address:  2-902-1 Momochihama, Sawara Ward, Fukuoka, 814-0001, Japan
Opening hours: 11AM-10PM, Daily
Getting there: Take bus 15, 302 or 306 to Fukuoka Tower Minamiguchi and it's a mere 5-minute towards the beach.
---
5. Shop and snack at the European-styled Tenjin Underground Shopping Arcade
---

Image credit: Fukuoka City Guide
At the European-styled Tenjin Underground Shopping Arcade, you might literally be able to shop till you drop with 12 avenues of stores stretching 590 metres selling clothes and food. The mall was designed after European architecture with elements such as stained glass and Venetian brick walls with hanging flower pots dotting the complex.

Ringo Custard Cream Apple Pie
Image credit: @duludulu
Refuel with local favourites like the Custard Cream Apple Pies (JPY370, ~S$4.80) from Ringo and one of the cheapest tonkatsu ramen (JPY280, ~S$3.65) in the market over at Hakata Ramen Zen.

Image credit: @tang07
Address: 1-3 Underground, 2, Tenjin, Chuo-ku, Fukuoka City
Opening hours: 10AM-9PM, Daily
Getting there: The mall is linked to Fukuoka (Tenjin) Station.
---
6. Load up on street food at a yatai
---

Image credit: @jntoid
Just as a great night out in Venice is incomplete without cicchetti (bar snacks), you can't end the night in Fukuoka without popping by one of their yatai (street food stalls) for some local delights.
You'll find yatai scattered around the city, but concentrated in Nakasu and Tenjin.

Raw mackerel and takoyaki
Image credit: Boutique Japan, @japankushiyaki
Among their variety of savoury snacks, you can't go wrong with the familiar oden, yakitori and tamagoyaki. But for those with taste buds craving for something a little more unique, Fukuoka is one of the rare places you can try goma saba, or raw mackerel! 
---
– Day trips from Fukuoka –
---
Fortunately for travellers, Japan has a fast and interconnected train network for you to easily hop on board for fuss-free day trips from the city. To add on to our list of Venice-esque places in Fukuoka, here are 3 other day trips you can take to add more value to your vacation:
---
7. Explore the 'Venetian countryside' at Huis Ten Bosh
---

A 'Venetian countryside'
Image credit: @joshmagi
If you'd like to truly believe you've been swept up into another world just like Dorothy to land of Oz, head to Huis Ten Bosh, an entire theme park in Nagasaki designed as a European town. 

Image credit: @yokoo2104
The park is complete with several hotels sporting European architecture, a theme park modelled after an old Dutch town, and even a canal running through its premises. 

Image credit: @yokoo2104
As though it isn't already picturesque enough, the town also has its own windmills, manicured gardens and a Ferris wheel. It's no wonder that even Japanese folks from Tokyo frequent this gem. 
Throughout the year, there are special events lined up such as a Studio Ghibli exhibition, wine and beer festivals and firework shows.
Entrance fees: JPY 4,500 (~S$58.60)  for park admission only | JPY7,000 (~S$91)  for park admission and unlimited entry to most attractions
Address: 1-1 Huis Ten Bosch Machi, Sasebo, Nagasaki 859-3292, Japan
Website
Getting there: Take a JR train to Huis Ten Bosh Station.
---
8. Cross the Kintaikyo Bridge at Iwakuni
---
When it comes to the city of canals, bridges are ubiquitous and you can't really say Fukuoka resembles Venice unless there's a statement bridge somewhere in the area.

Image credit: @tanbaraaki0525
Made of stone and wood, the medieval-looking Kintaikyo Bridge in Iwakuni features 5 grand arches supported by stone pillars, that crosses over the Nishiki River. The iconic landmark dates back more than 300 years, and has undergone billions of yen worth of repair work. 
Perhaps that's why this is one of the few pedestrian bridges in the world that charge a crossing fee. But hey, JPY300 (~S$4)  is a small price to pay for 300 years of history.
Entrace fee: JPY300 (~S$4)
Address: Iwakuni, Yamaguchi 741-0062, Japan
Opening hours: 24 Hours, Daily
Getting there: Take a JR train to Iwakuni and transfer to a local train to Kawanishi. The bridge is a 15-minute walk away.
---
9. Explore the 'elf town' of Yufuin Floral Village, Oita
---
On one hand, Japan carries the minimalistic and modern image many of us are familiar with, yet on the other, it hides hidden treasure such as the Yufuin Floral Village in Oita, modelled after the Neolithic Era.

Image credit: @asu03_
Resembling elven houses right out of a children's book, the whimsical stone houses here have low-lying roofs and walls painted a faded yellow. Fun fact: the village was heavily inspired by Cotswolds, in England, which was one of the locations they filmed Harry Potter!
Beyond just looking superbly fictional, these buildings also house themed stores such as a bakery modelled after the anime, Kiki's Delivery Service, and a Peter Rabbit petting zoo.

Yufunogo Saigakukan Onsen
Image credit: @mjuu.uu
After exploring, take a dip in one of the natural hot spring resorts or public bathhouses in the vicinity. Popular spots include Tsuka no Ma (JPY800 ~S$10.40 onwards) and Baien (JPY700 ~S$9 onwards).
Book a trip to Yufuin here.
Address: 1503-3 Yufuincho Kawakami, Yufu, Oita 879-5102, Japan
Getting there: Take the JR Yufu line to Yukuin Station. The onsen town and Yufuin Floral Village are just a 15-minute walk away.
---
Plan your next holiday to Fukuoka with AirAsia
---
City dupes are great fun, and certainly unexpected when they're found within countries with a very strong cultural identity such as Japan – in the largely undiscovered prefecture of Fukuoka at that!
For all those looking for a quaint and relaxing holiday away from the famous Tokyo-Kyoto-Osaka combo, Fukuoka is certainly a great alternative off the beaten track with lots to explore. European-esque attractions aside, it's also known for great tonkatsu ramen, gorgeous flower fields and shrines. So pack your bags, a new bucket-list awaits!
When it comes to travel, the more you save on transport, the better – that just means more funds going towards exploring your destination! For those looking for a wallet-friendly journey to Fukuoka, head over with AirAsia. With return prices starting from $171, there'll certainly be no reason for you to delay a much-needed holiday quickie!
On top of flights, you can now also book popular experiences and trip necessities on Airasia's website to make your travel planning that much easier. They include admission tickets, day tours, WiFi rental, as well as private arrival and departure transfers. Find out more here.
---
This post was brought to you by AirAsia.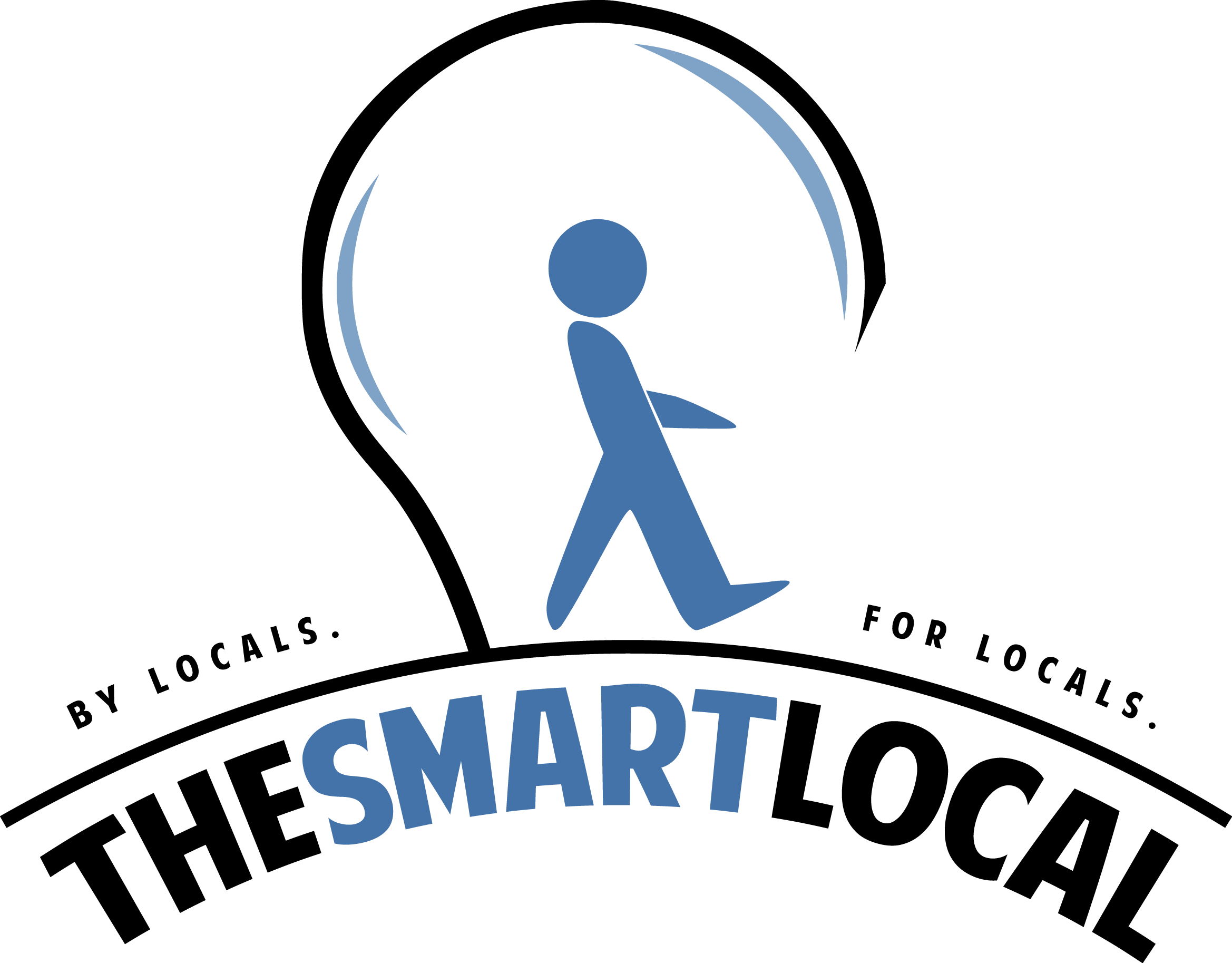 Drop us your email so you won't miss the latest news.