Pulau Tekong – an island so private, you'll have to be invited to get in
Adapted from source
With getaways planned in pursuit of the whole "exclusive" label to incite a chorus of "bojio!"s from your friends, off-the-beaten-track island staycays have become all the rage now.
Sentosa may have become a tourist spot, but there's another staycay-worthy island in Singapore with hidden gems still unknown to many – and it's none other than Pulau Tekong.
Just a 30-minute ferry ride from Changi Ferry Terminal, Tekong is so private that there are highly-trained guards to make sure only those with special invitations can enter. With fun activities to fill every single day of the 8-week staycay, it's the ultimate privilege to be the 50% cordially invited to Tekong. Even if you're not, it's good to know what you're missing out on.
1. It's the only island getaway with food and lodging completely FOC
Scrambling to make last minute bookings for accommodation and then having to pay an exorbitant price for the last room, is something you won't have to deal with at Tekong. There will be enough space for every visitor, all completely free of charge!
Each bunk-bed style room accommodates around 16 people and everyone will get a personal metal cupboard. Free laundry service for bedsheets and pillowcases is also provided every week.
The good deals don't stop there. Meals are free and you can feel free to request for bigger servings. On some days, there'll also be ice cream and night snacks.
This might be unimaginable but as you're enjoying the freebies on the island, you're being paid at the same time just to stay here.
2. There are huge turnouts for late night parties
Prepare to have sleepless nights! Source
What is an island retreat without a happening nightlife? Parties on Tekong are aplenty and so spontaneous you wouldn't know when and where they'll be held. You'll only know a rave is starting when it's past midnight and you hear the beat drop on the shrill alarm, coupled with strong bass beats from the clunking of metal cupboards and pails.
Dash down to the party before everyone else hits the floor, and try not to be too late because there'll be a forfeit for latecomers.
3. You'll always be in time to catch the sunrise
Sunset on Pulau Tekong. Source
The must-do thing for every island staycay is to witness the warm golden light of sunrises and sunsets touch the surface of the earth.
In Tekong, you'll never miss the golden hour, because there's a wake-up call service at 430am that'll give you ample time to freshen up before catching that winning scene.
4. You'll get frequent au naturel mud spa treatments
Faces of pure bliss because the mud spa treatment just feels so good. Source
Lie down, relax and stretch your limbs out as you enjoy the mud spa treatments at Tekong. This revolutionary skincare treatment uses top quality, natural Tekong mud and doesn't even require you to remove your clothes to soak in all that goodness.
With meditative counting and a soothing voice constantly giving you instructions throughout the session, you could easily be lulled to sleep halfway.
5. The human-friendly highways are great for leisurely 24km walks
Tekong isn't one of those islands with a lack of infrastructure. The well-planned highways that span islandwide, connects most of the facilities so you don't have to trek through the dense jungle to get from place to place.
Originally built to allow vehicles to pass through, the wide roads are also human-friendly and are lined with scenic views of lush greenery and the sea. There's also a good mix of well-paved roads and dirt trails which makes taking a leisurely 24km stroll very enjoyable.
6. Your Disney princess dream of singing in the forest surrounded by animals will become reality
To maintain high-spirits throughout the 8 weeks, guests are thoroughly encouraged to sing wherever, whenever. Let your inner Disney princess out as you skip along the forest and sing songs from Tekong's very own billboard top 10. If you're lucky, the birds, boars and other wild animals might join in too.
Don't worry about zao xia-ing because you'll never be singing alone. Everyone else will be singing along as well – together, you're basically a giant a cappella group.
7. Affordable $2 haircuts by skilled experts
After spending some time on the island, your hair's most likely going to be unkempt. You don't have to resort to cutting your own hair and risk a catastrophe of a hairdo. Simply make use of the weekly barber service for just $2. You'll enjoy a quick and precise haircut – so precise there won't be any uneven clumps of hair.
8. There is an adult jungle gym where you can conquer fun obstacles
If the child inside you has experienced multiple instances of frustration when faced with the "only children below 6 years old" sign at playgrounds, you can rejoice for there is a jungle gym only for adults at Tekong.
More commonly known as the Standard Obstacle Course (SOC), the playground offers obstacles of varying difficulties – from stepping on small stones to climbing up a rope – allowing you to relive your childhood memories while challenging yourself to set a record timing.
9. State of the art medical facilities will ensure your health and safety
Go all out and enjoy yourself at the aforementioned jungle gym, because if you fall and injure yourself, you'll be in safe hands with the impeccable medical facilities on the island. The medical centre's services are so in demand that people don't mind queueing up to seek medical attention when they're down with the slightest cough.
Note: It might take a while before you get to see the doctor but at least you get to enjoy the blasting aircon in an enclosed room full of fellow infected patients.
10. Thrill-seekers can hunt ghosts in an abandoned school
The one thing that Tekong is most famous – or infamous – for is the amount of paranormal activity that occurs. The ghost stories based-on-actual-events aren't told to scare you off, but rather, to spice up your staycay with some thrill.
Legend has it that there's an abandoned primary school in Tekong that is home to the supernatural. It doesn't matter if you're a firm believer or a cryptic, 'cause the sight of the place in the middle of the night is sure to send chills down your spine.
11. Swimming lessons and pool entry are free
Swimming is an indispensable skill when you're on an island. But don't worry if you can't swim to save your life – Tekong provides complimentary swimming lessons to those who need it, along with free pool entry too.
Each lesson will be specially designed to cater to different levels of swimmers. The more advanced swimmers will enjoy more time to swim laps, while the newbies will be under the guidance of experienced swimming instructors.
12. It's a once-in-a-lifetime chance to fire a rifle without a license
Avid FPS gamers will be glad to know that you'll get to trying your hand at firing a rifle. You don't have to go through the long process of getting a license to even lay a finger on a rifle there – the island makes it mandatory for you to take part in this activity.
Test your sharpshooter skills at the rifle ranges, or re-enact Counter Strike scenes of storming a room or firing from behind the cover of a fallen tree. Of course, you'll only be firing blanks for the latter, because, as the island always stresses, "safety first, safety always" – no one should be leaving the island with wounds.
A fun-filled, exciting eight weeks at Pulau Tekong
Receiving the special invitation to Tekong in your mailbox feels exactly like finding the Golden Ticket to Willy Wonka's Chocolate Factory. This is one moment where you'll feel like the universe is smiling down upon you because you're one of the select few chosen to spend 8 wonderful weeks on the mysterious Pulau Tekong.
From engaging in fun and adrenaline-pumping activities, to winding down and chilling with bunkmates, there'll be something to do every day.
Note: Taking pictures for the gram is prohibited, because it's Tekong's strict policy to keep all the fun that goes down there a secret from the outside world – to maintain its "exclusive" label. This will make your excluded friends especially jealous when you tell them all your enthralling Tekong stories!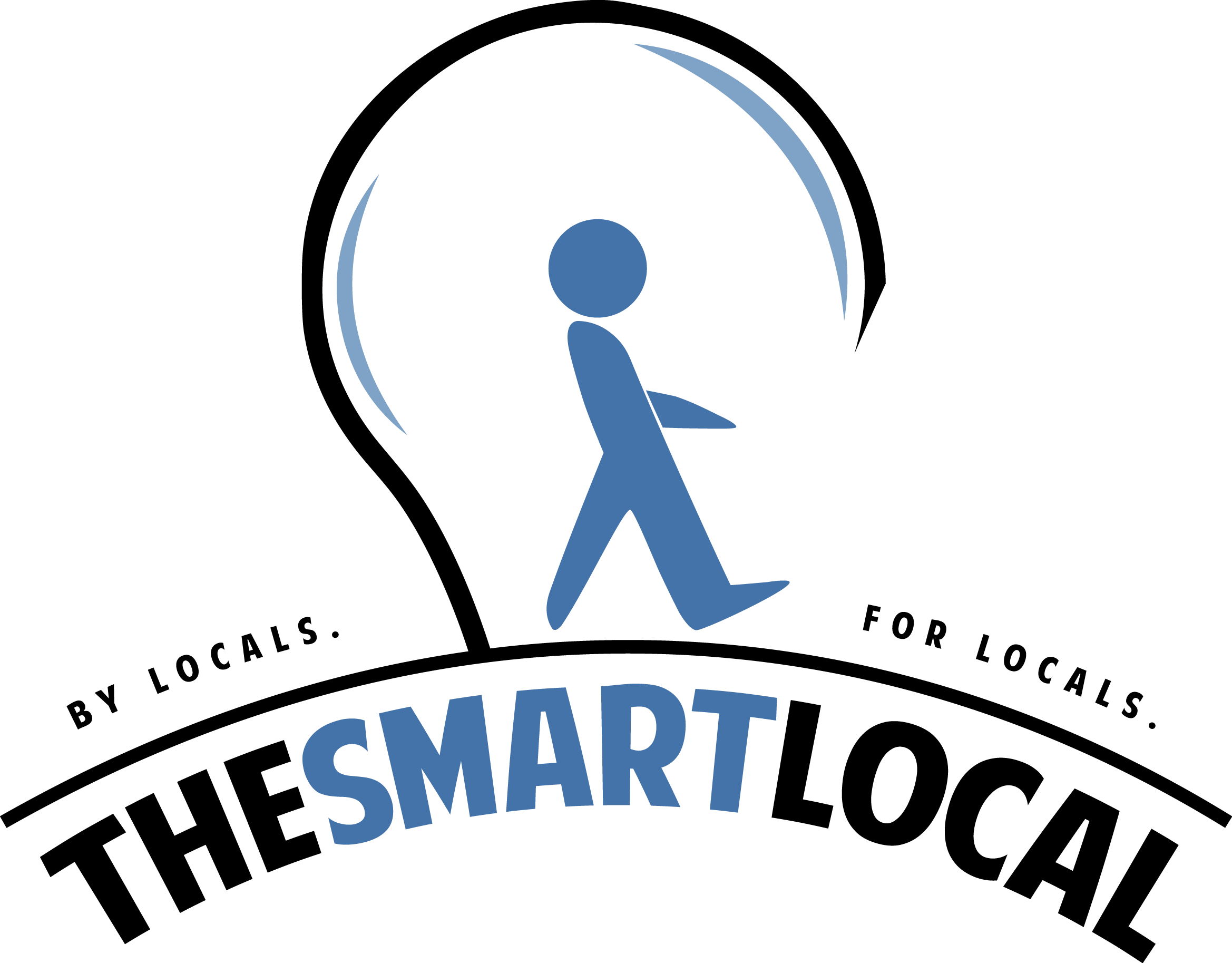 Drop us your email so you won't miss the latest news.