Things to do in Tasmania at night
Image adapted from @arongibbs & @james.garlick
Tasmania is home to some of the world's most remarkable natural wonders, from the faultless curve of Wineglass Bay to alpine lakes carved by glaciers. While revelling in these sights make for quite an unforgettable daytime adventure, the fun doesn't have to end when the sun goes down.
For those night owls who can play all day and stay up as darkness descends, we've compiled a list of 8 must-try night-time activities in Tasmania.
1. Get up close and personal with a colony of little penguins through Bicheno Penguin Tours
Penguins are the quintessential cute and cuddly critters that everyone grew up loving. They're all over children's books and movies, but a real-life sighting seems like a far-flung fantasy that would only happen in Antarctica. That is, until you head to Tasmania!
Image credit: @raincoat_cat
Fun fact: Tasmania's coastline is home to a breed called "little penguins" or fairy penguins, due to their dainty nature and the fact that they're the tiniest species of penguin in existence.
Image credit: @zoecarrrr
They're only out and about at specific times of the evening, and Bicheno Penguin Tours offers a guided tour to witness their nightly journey from a day feeding in the ocean to their snuggly burrows amidst the rocks.
You'll be able to get closer to the penguins than would ever be possible at a zoo, but be warned! The adorable creatures are known to bite toes, so covered shoes are a must.
Click here to find out more
2. Marvel at "glow-in-the-dark" beaches due to bioluminescent plankton
Just when you thought Tasmania's gorgeous seascapes couldn't look more spectacular, the sun sets and the ocean comes alive with vibrant, deep blue hues.
Ralph's Bay. Image credit: @james.garlick
Nope, nobody poured the contents of a lava lamp into the water. This otherworldly glowing phenomenon is entirely natural, made possible due to bioluminescent plankton inhabiting the beach. Besides the locations captioned in the photos above, you can encounter these gorgeous illuminations at Kingston Beach, Hope Beach and Adventure Bay.
Primrose Sands. Image credit: Matthew Holz Photography
Plan your trip ahead of time by staying tuned to the Bioluminescence Tasmania Facebook page, a regularly updated discussion of recent sightings. Kind members of the community even share photography tips so you can capture the full radiance of the plankton!
3. Visit a haunted castle almost 200 years old on a Port Arthur Ghost Tour
Hardcore horror fans who are unfazed by scary movies can take it to the next level with a real-life ghost-hunting experience.
Image credit: @arongibbs
Port Arthur Ghost Tours are held every night of the year except for Christmas Day, catering to daredevils who wish to embark on their own version of "paranormal activity". For AUD$26.50 (approx. SGD$25) per adult , you'll be taken on a 90-minute guided tour of the port town to hear of the many ghost stories.
Successful finishers of the tour will receive certification of their bravery to cherish as a keepsake.
Image credit: @mycutiejude
Each attendee gets an ancient camping lantern to illuminate the path, and will be fed terrifying tales of the port's history while wandering the premises. Rest assured that there's plenty to cover, considering spirit sightings and accounts have been documented on-site since 1870.
Click here to find out more
4. Catch late-night screenings under the stars on the rooftop theatre at State Cinema
Operating since 1913, State Cinema exudes oodles of old-school cool with its nostalgic and understated architecture.
Image credit: State Cinema
It's situated in North Hobart amidst a busy street of bars and restaurants, making it the perfect post-dinner chill-out spot. Late-night screenings run till 9PM, and you'll be able to catch the latest blockbusters – as well as classic flicks from a bygone era – in the cushy settings of this century-old cinema.
Image credit: State Cinema
While they do have regular indoor theatres, it's an absolute must to experience watching a film under the stars, on their open-air rooftop cinema. Prices are AUD$24 for adults, AUD$21 for students and AUD$15 for kids under the age of 12 (roughly SGD$23, SGD$20 and SGD$14 respectively).
Click here to find out more
5. Shop for street food and artisanal products at the hipster Hobart Twilight Market
Everyone loves a good market run, perusing selections of rare knick-knacks and nomming on street-style food along the way.
Image credit: Hobart Twilight Market
Hobart Twilight Market kicks it up a notch in the vibes department with a wonderful day-to-night operation style. Held 4.30PM to 9PM every Friday, you'll get to browse a large assortment of stalls through the twilight hours, just like the name suggests.
Images adapted from Hobart Twilight Market (Left, Right)
The grassy market grounds beside Long Beach in Sandy Bay also make for prime picnic spots, so wrangle up your favourite grub and dig in to the tune of live bands serenading the evening atmosphere.
Our top picks include the wood-fired pizzas, strawberry cream waffles and Hungarian langos, a deep-fried flatbread topped with your choice of sweet or savoury ingredients.
Click here for more info
6. 

Go stargazing for a potential glimpse of the Aurora Australis
One of the most highly recommended activities on any Tassie getaway is to swing by Cradle Mountain for an awe-inspiring stargazing session. A popular hiking destination in the daytime, it comes alive in the nighttime with a sea of stars so bedazzling, you'd think somebody spilled an endless vat of glitter into the sky.
Cradle Mountain. Image credit: Australia.com
On top of the twinkling stars, you might also catch a glimpse of the Southern Lights, aka Aurora Australis. The breathtaking fluorescent lights are the most radiant throughout winter from May to August, as well as during September's spring equinox.
Coles Bay. Image credit: Luke O'Brien
Another stargazing and aurora-chasing hotspot is Coles Bay. Wherever you end up stationing yourself for the astronomically wonderous evening, chances are you'll be treated to some unparalleled views of the clear sky as Tasmania has some of the cleanest air and lowest amounts of ambient city light in the world.
7. Experience drool-worthy dishes with a 280-degree view of the sea at The Glass House
Tasmania is renowned for its eclectic, foodie-approved restaurant scene. Whether you're stumped on where to begin or contemplating an all-out unforgettable dining experience to cap off your trip, The Glass House is a clear winner.
Image credit: The Glass House
Located by the pier, you'll enjoy brilliant panoramic views of Franklin Wharf as you tuck into world-class dishes featuring ocean fresh ingredients. And by fresh, we mean local seafood that was literally caught in the morning and on your plate the very same day.
Image credit: @chefdavidball
Expect no less than expertly executed culinary creations making use of tantalising flavour combos, such as a beef tartare on oyster emulsion, slow-cooked octopus with seaweed and blistered tomatoes, and a seared homegrown albacore tuna with green coriander seeds. Gastronomical excellence, guaranteed.
Click here to find out more
8. Sample Tasmania's main export of whisky while enjoying live music at Lark Distillery
Whisky is Tasmania's main export, so you can only imagine that their goods must taste like sweet nectar of the gods. Ask any local to point you to a whisky bar, and Lark Distillery is sure to be their nomination.
Image credit: @katypotaty77
It's home to an unrivalled selection of the finest whisky. Help yourself to a sampling platter, since you'll definitely be spoilt for choice among their 150+ varieties of premium malt brews. Pair it with some complementary cheeses as you groove to the live music till late on Friday and Saturday nights.
Image credit: @larkdistillery
If your night out has inspired you to become a true blue whisky aficionado, swing by another day to take part in a distillery tour. You'll get to witness the magic behind their winning brews and the best part? The tour includes samplings of whisky straight out of the cask. Ahhh, bliss.
Click here to find out more
Bonus: Experience the Huon Valley Mid-Winter Fest and Dark MOFO Festival
Vacationing in wintertime when temperatures dip and the sky gets dark early probably makes you want to snuggle up in a blanket and snooze, but your Tasmania itinerary will remain as jam-packed throughout June to August thanks to the winter festivals.
Image credit: @huonvalleymidwinterfest
Huon Valley is an apple-farming region known to produce some of the state's most brilliant ciders. It's only fitting that the Huon Valley Mid-Winter Fest (12th to 14th July 2019) rallies people young and old to come dressed in elaborate costumes, joined in the traditional quest to scare evil spirits out of cider apple trees.
Image credit: @huonvalleymidwinterfest
Reward yourself for protecting the precious orchards with a hearty feast, dancing around a bonfire while folk music blasts through the cold evening air, and lots of crisp cider – needless to say.
Image credit: @dark_mofo
Dark MOFO (7th to 23rd June) is the winter version of Hobart's beloved MONA FOMA festival, a celebration of arts, music and culture courtesy of Tasmania's Museum of Old and New Art. The exhibits and concept of the event itself push creative boundaries and challenge you to explore new forms of artistic appreciation.
Activities in Tasmania after dark
Nature buffs want to chase auroras, animal lovers want to see cuddly penguins IRL, and paranormal enthusiasts want to hunt ghosts. Name one other place in the world that lets you do all 3 in the same state!
If the only thing that comes to mind when you see the word "Tasmania" is Looney Tunes' Tasmanian devil, you now have a full night-time itinerary and plenty of reason to visit the charming island off of Australia's south coast.
Australia may have a reputation for earlier closing times than what Singaporeans are used to, but this slew of after-dark Tassie activities prove that, come sundown? The action is just beginning.
---
This post was brought to you by Tourism Australia.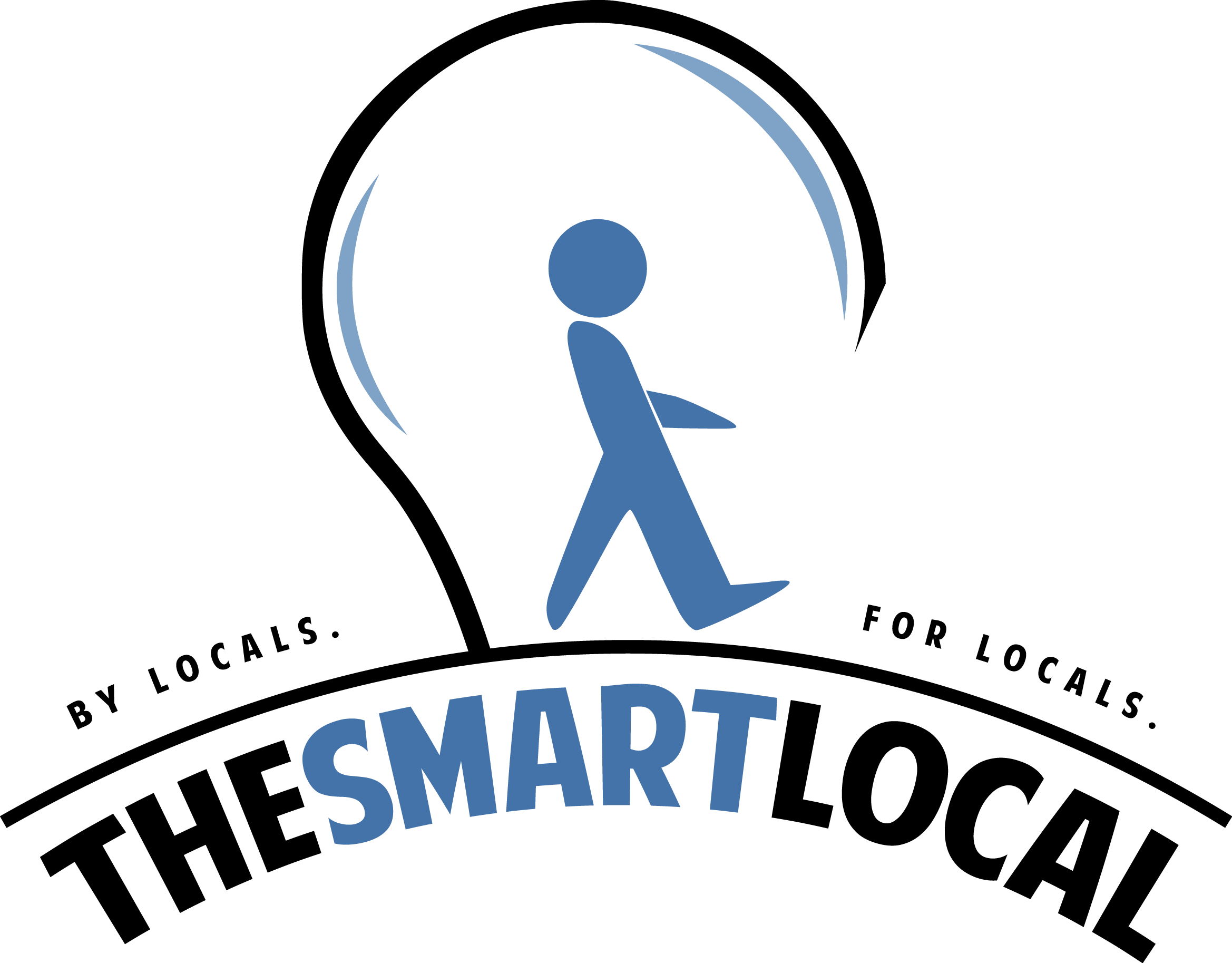 Drop us your email so you won't miss the latest news.