Supporting our frontline and essential workers
---

Image adapted from: (RHS) @nineteen95
As we enter Phase 2 of Safe Reopening and adjust to life in the new normal, we must not forget that the fight isn't over and that there are many people we should be thankful for during the ongoing pandemic.
From doctors and nurses, to cleaners and social workers who continue their good work day and night, our frontline and essential workers have been keeping us safe. Not forgetting, of course, our migrant workers who continue to work hard in the midst of uncertainty as well.
All of us can play a part to show our appreciation and support to both frontline and essential workers too, such as sending meals and distributing masks. 
---
1. Donate free cold brew to healthcare workers
---

Image credit: @nineteen95
If you already feel lethargic after a day working from home, imagine what our healthcare heroes face as they persist through long and intense hours. To give them a much-needed boost, local coffee company Nineteen95 has started a campaign to provide hospital staff with free cold brew coffee and tea. 
For every dollar donated on their crowdfunding page, the company will donate a dollar's worth of products in the form of cold brew coffee and tea. So far, they've raised enough to sponsor over 2,000 bottles of cold brew across 13 hospitals, including Tan Tock Seng Hospital, Ng Teng Fong General Hospital and Raffles Hospital. 
Visit Nineteen95's page and contribute here. 
---
2. Send them a message of support and encouragement
---
Image adapted from: SG United Digital Appreciation Board
Not only do some frontline and essential workers risk exposure to the virus on a daily basis, but they have even encountered outright discrimination as a result of fear from some members of the community. 
We've been rooting for them behind the scenes, so why not take it a step further and send some encouragement their way? Your words of affirmation will be made more visible through the SG United Digital Appreciation Board. On the platform, you can dedicate a message to any frontline staff or essential worker across any sector, including transportation, education, F&B and more.
You can also take this opportunity to pen down your words of thanks to anyone in your community – so feel free to thank the volunteers distributing reusable masks or the thoughtful neighbour who placed the hand sanitiser in your lift.
---
3. Tip your food delivery rider through the app
---
Undoubtedly, food delivery riders have become the silent heroes in the community. Amidst the anxiety of whether our food arrives on time or not, sometimes we forget how much hard work actually goes into their jobs. 
Apart from saying "thank you", a great way to show appreciation is to tip your delivery rider. In fact, it's an in-built option on most food delivery apps. 
---
4. Sending art packs and messages to migrant workers
---
Image credit: @artforsgmw
It's heartening to see how Singaporeans have rallied together for our migrant workers, providing meals and necessities like SIM cards for them to call their families back home. On top of that, we can also show our care and support for them. 
One way to help is through the #art4sgmw campaign, which provides art care packs to these workers. It includes sketchbooks, oil pastels, colour pencils and stamps among other supplies – materials to engage and help the migrant workers write to their families back home and exercise their creativity as they wait to be tested for COVID-19 or remain in quarantine. Check out the donation page for more details. 
You can converse one-to-one with a migrant worker friend online
WePals can also connect volunteers with migrant workers to become online friends and pen pals. If you sign up as a befriender, you'll first be given some simple training and then added to a Facebook Messenger group. This group will put you in touch with a new migrant worker friend to connect with, alongside a moderator.
You can also sign up to be a penpal to send digital letters to an assigned migrant worker buddy. Not only will you be able to provide necessary emotional support, but perhaps you'll also build new friendships that will last beyond this COVID-19 period. 
---
5. Buying cleaners a drink or paying for a cab ride home
---
Thank the cleaners who keep our estates clean through food or a care kit
In times like these, cleaners are needed more than ever – and are at high risk of exposure. Many of them are seniors, but they bravely continue their work to clean areas like our estates, malls and MRT stations. 
#SupportACleaner is an initiative funded by outdoor camp operators FutuReady Asia & Innotrek to help us show appreciation to the cleaners in our neighbourhoods. They suggest either buying a drink, a meal, paying for their cab ride home, or creating a care kit for them.
But if you don't have the financial means to do so, you can still be part of the campaign. Simply fill up this form to get up to $100 in funds to spend on helping a cleaner in your neighbourhood. 
---
6. Sew a mask for distribution to frontline and essential workers
---
Image credit: Hui Cherng Ong, Masks Sewn With Love
Many of our essential workers wear masks for hours on the job, but masks can easily get dirty or damaged.
It's not feasible to donate used masks, so Masks Sewn With Love has come up with an alternative – making new ones from scratch. In an impressive collaborative effort, they've made and distributed over 50,000 handmade masks to date. 
Cartons of handmade masks from the community
Image credit: Chung Choo Sing, Masks Sewn With Love
Now, MSWL is aiming to make 40,000 more masks for frontline and essential workers and you can sign up to help here. Materials will be sent to you if need be, and all postage will be covered so it won't cost a thing to send the completed masks back to them. 
---
7. Sign up for a virtual run with proceeds going to those in need
---
We're still some distance away from reaching the finish line of this pandemic, but from now till 8th August 2020, we can strap on our running shoes and join the #SGUnited Run for Heroes – an initiative supported by SportSG through the Active Enabler Programme.
Registration for this 1KM virtual run will cost $9.50, with proceeds going to The Courage Fund in support of vulnerable groups, healthcare workers and essential workers. On top of that, 2 wristbands will be sent out for every successful run – one to you and one to a frontline hero. The latter includes medical workers, cleaners, transport workers and staff manning the quarantine facilities. 
Submit evidence of your 1KM run with a screenshot of any verified tracking app and voila, the wristband will be posted to you. With a goal of a million wristbands to be given out by National Day, feel free to sign up as many times as you want to donate and run. 
---
Appreciating frontline and essential workers with SG UNITED
---
From donating cold brew to sewing masks, there are plenty of initiatives available for you to appreciate and support our frontline and essential workers. As they work hard to keep Singapore going, we can continue to show our care and support for them in tangible ways. 
Even if you are limited in terms of time to volunteer, skills to sew or money to spend, just a small act can contribute to this nationwide effort. The SG United Digital Appreciation Board, for one, is a creative way to start.
Verbally expressing our appreciation on the street can be awkward at times, so platforms like these are a great way to show our gratitude without being paiseh. Be it a cleaner, teacher, migrant worker or F&B staff you have in mind, you can thank them all on the Digital Appreciation Board. 
You can also put your thoughts into words and write to thank anyone in your community, including family, friends, neighbours and even volunteer groups. 
Image adapted from: SG United
We don't know when this pandemic will end. What we do know, however, is that strong community support can go a long way – and a simple message can make someone's day. As we continue to adapt and work together as a nation during the current times, it's important that we stay strong together.
---
This post was brought to you as part of SG United.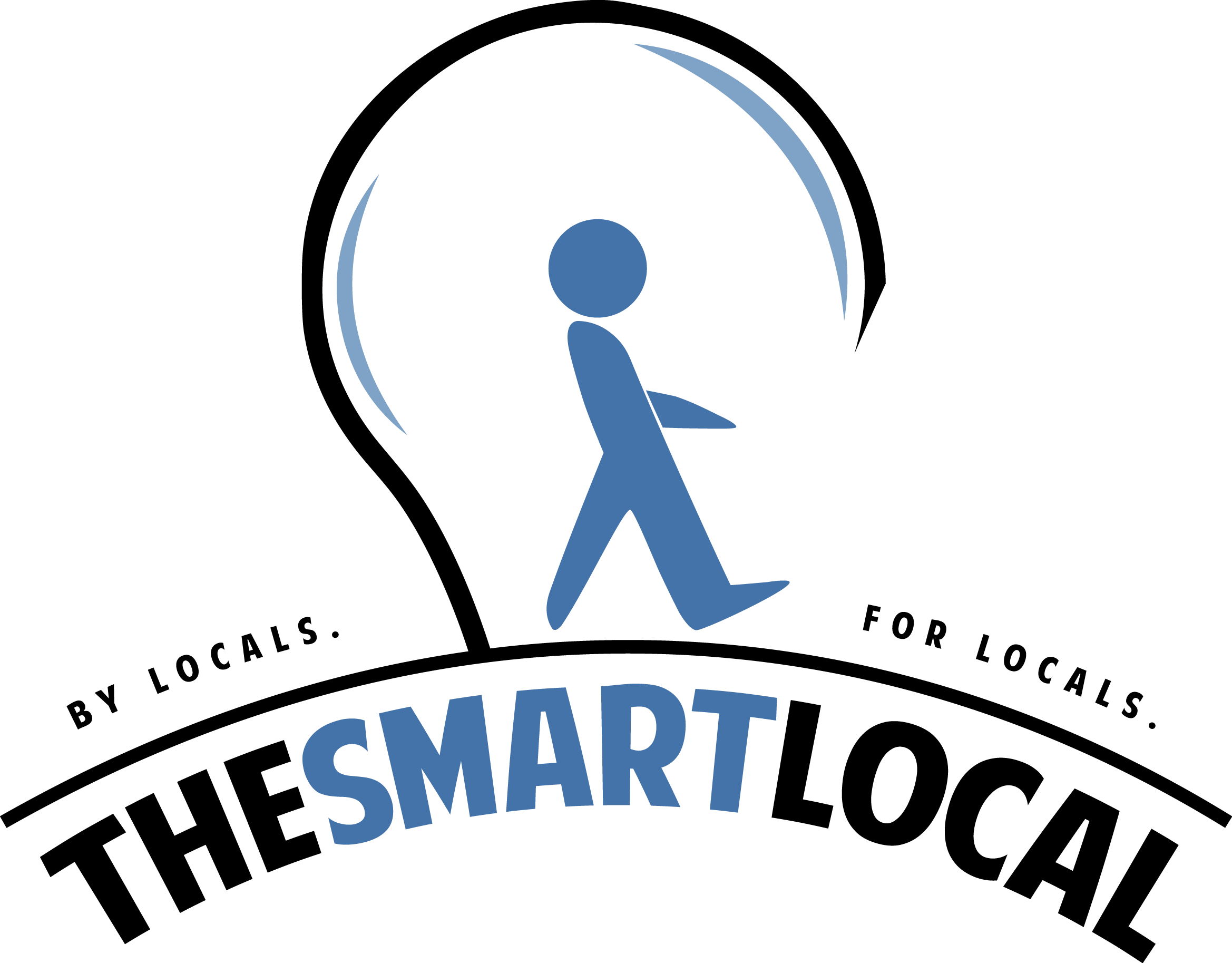 Drop us your email so you won't miss the latest news.