Suntec+ App National Day flash sale
---
With National Day right around the corner, now is the best time to once again raise the bar on displays of patriotism. If jumping into a dirty river to rescue our national flag is out of the question, you could instead snap these deals on Suntec+ App and contribute to the national GDP with their exclusive $5.60 food deals.
From 2nd August till 10th August 2021, download the Suntec+ app and sign up as a member to gain access to the many flash deals on offer. Make your purchase on the app quickly as stocks are limited, and redemption of deals will be available all the way until 19th September 2021.
All purchases are available for takeaway – as well as dine-in once restrictions are lifted. So be sure to snag yourself a good deal this National Day, and don't let Phase 2 Heightened Alert dampen your spirits.
---
– $5.60 flash deals –
---
1. Tender New Zealand beef at iSTEAKS
---
Note: Image was taken before Phase 2 Heightened Alert
Kick off your foodie journey with some mouth-watering beef at iSTEAKS. The 200G New Zealand Beef Striploin (U.P. $20.00) is no doubt the star of the show, but its supporting cast are nothing to scoff at. With two sides out of 24 options including exotic creations like garlic butter eggplant, cinnamon pumpkin, and apple walnut salad, you're sure to eat your fill here. 
All your guilt from eating imported beef during National Day will melt away instantly once you take a bite of the juicy steak.
Location: North Wing, #02-472 
---
2. Signature beef burger at SIMPLEburger Inc
---
SIMPLEburger Inc is strategically located right next to iSTEAKS, so you can conveniently dabao the two different restaurants' offerings from the same location.
Available at $5.60 as part of the Suntec City National Day flash sales, their Natural Beef Senior SIMPLEburger (U.P. $13.00) is anything but simple. 
Mix and match from their choices of 11 garnishes to create the ultimate burger
Their Natural beef patty is made with 20% Wagyu cuts making it rich and flavourful. You'll know it's legit high quality meat when a slight squeeze of the buns causes the meat juices to flow out, showing its succulence.
Location: North Wing, #02-474
---
3. Fragrant Japanese Wagyu fried rice at Kiwami: Ramen & Gyoza Bar
---
Continuing with the bovine theme, the newly opened Kiwami: Ramen & Gyoza Bar is offering their Miyazaki Wagyu Garlic Fried Rice (U.P. $15.07) as part of Suntec City's National Day Flash Sale. 
While the dish may look deceptively simple, the beef used is Japan's number one award winning A4/5 Miyazaki wagyu. Pair that with fluffy fried rice and crispy garlic chips for the low price of $5.60, it's a steal that'll make your tummy and taste buds very happy.
Location: North Wing, #02-458 
---
4. Fresh aburi salmon mentaiko sushi from Chura Sushi Bar
---
The popularity of establishments like Uniqlo, Tokyu Hands, Don Don Donki, and even Japan Home prove one thing: Singaporeans love all things Japanese. The newly opened Japanese restaurant Chura Sushi Bar will no doubt join this list of hot favourites soon. 
Serving only the freshest of raw fish, the atmosphere in this place is akin to stepping into an atas sushi bar in Tokyo. The highlight of the show is the Aburi Salmon Mentaimayo (U.P. $19.77). The delicate salmon topped with the creamy mentaiko sauce is sure to transport you to Japan without you having to leave the borders.
Location: West Wing, #B1-122A
---
5. Authentic nyonya food at HarriAnns Nonya Table
---
If you're craving some local flavours instead, HarriAnns Nonya Table is sure to hit the spot. For just $5.60 (U.P. $14.50), you'll get both the Kueh Pie Tee set to whet your appetite, as well as the Signature Nonya Laksa set, served with either a Kopi, Teh or a refreshing cup of lime juice.
The kueh pie tee comes in its deconstructed form, so here are some tips on how to assemble them like a pro:
Place the vegetable filling first at the base of the shell

Drizzle a bit of the chilli sauce and sprinkle some peanut powder

Top it off with the prawn and a sprig of fresh coriander, and you'll have yourself a tasty little treat.
Location: West Wing, #01-416A 
---
6. Fusion dish chilli crab pasta from Route 65 Bar + Kitchen
---
For those who can't decide between Western food or Asian cuisine, why not enjoy the best of both worlds at Route 65 Bar + Kitchen with their Chilli Crab Pasta (U.P. $16.00).
Drenched in tasty chilli crab sauce, the al dente pasta is springy and chewy. For an Insta-worthy shot, break the runny egg with a fork and watch the yolk gush out in a stream of lava-like goodness. 
Resting on top of the pasta is a soft-shell mini crab that you can devour whole
Spice lovers are bound to enjoy this one, as the pasta has just the right amount of kick while not being overly hot till you need a gallon of milk. 
Location: North Wing, #01-434 
---
Celebrate this National Day with Suntec City food deals
---
In order to redeem these deals, you'll need to download the Suntec+ App (Suntec+ on iOS | Suntec+ on Google Play Store) and sign up as a member.
Apart from the discounted food prices, new members can utilise one of these welcome promo codes during their signing up. This allows you to redeem a $5 brand e-voucher of your choice, including hot favourites like Wingstop and GOPIZZA. If you're still tarrying, the promo is only available while stocks last and limited to one redemption per new member.
Furthermore, from 30th July 2021 – 22th August 2021, members can enjoy $3 off your Grab ride to Suntec City with the promo code "SUNTEC" between 10AM-10PM, daily. Just key the code into your Grab app to claim the discount.
And if you are driving on your own, spend a minimum of $20 to get a parking coupon worth $2.80. For those travelling via MRT – Suntec City is conveniently accessible via Promenade, Esplanade, or City Hall stations – you can opt for a sweet 2,000 Suntec+ points instead of the parking coupon. Act fast as this is limited to one redemption per shopper per day.
During this period, you can also earn 2x Suntec+ Points for all purchases except on 18th August 2021. Simply spend a minimum of $20 in a single receipt and upload it onto the Suntec+ app to redeem the points. These points can be used to redeem e-vouchers, carpark dollars, and other rewards on the Suntec+ app.
If you need a way to rack up your Suntec+ points, visit Suntec City on 18th August 2021 to capitalise on their Suntec+ Members' Day. All members will get to earn 4x Suntec+ points, and it'll be the perfect way to celebrate what will hopefully be the day dining-in resumes.
Suntec City
Address: 3 Temasek Boulevard, Singapore 038983
Opening hours: 10AM-10PM
---
This post was brought to you by Suntec City.
Photography by Natalie Ng.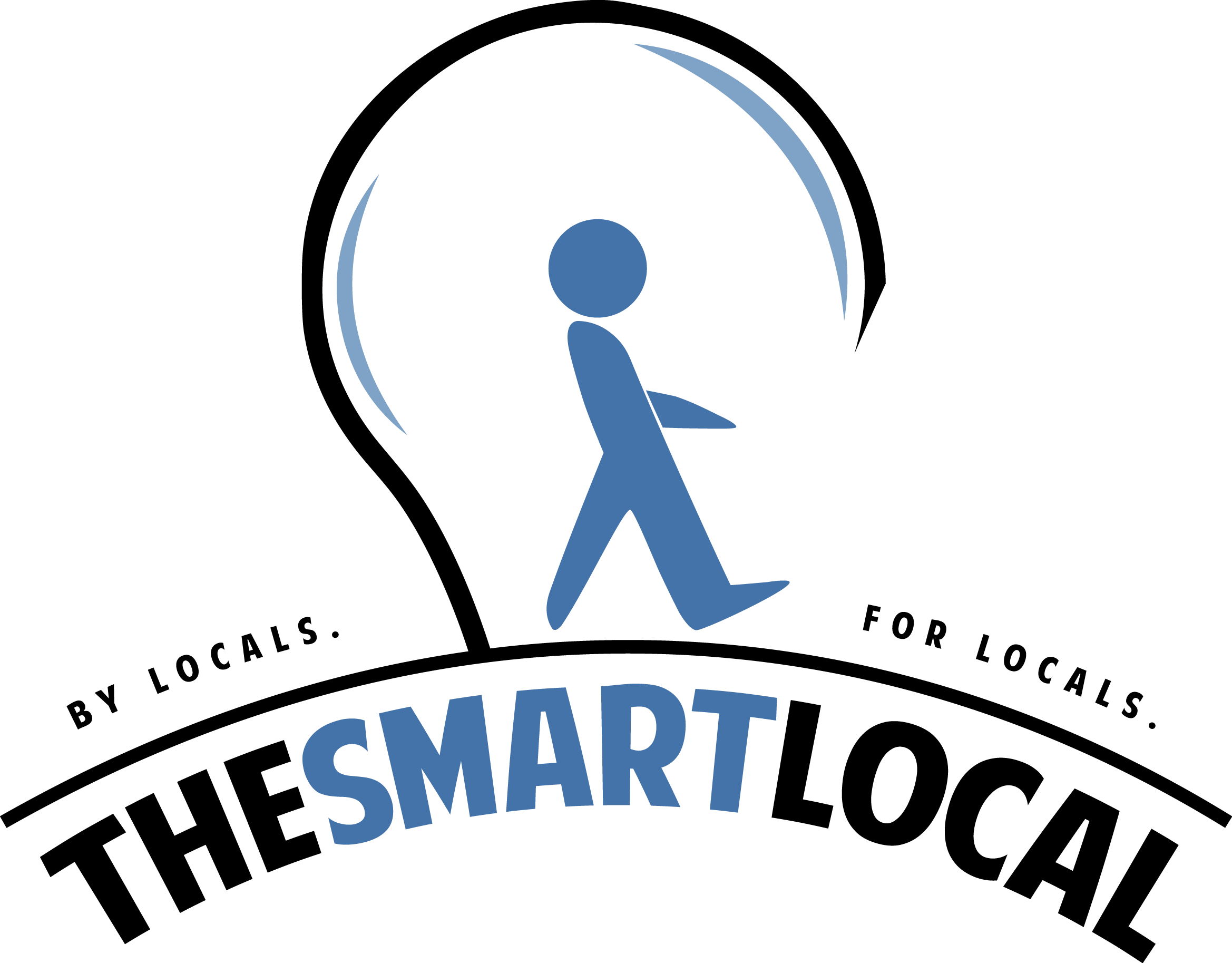 Drop us your email so you won't miss the latest news.